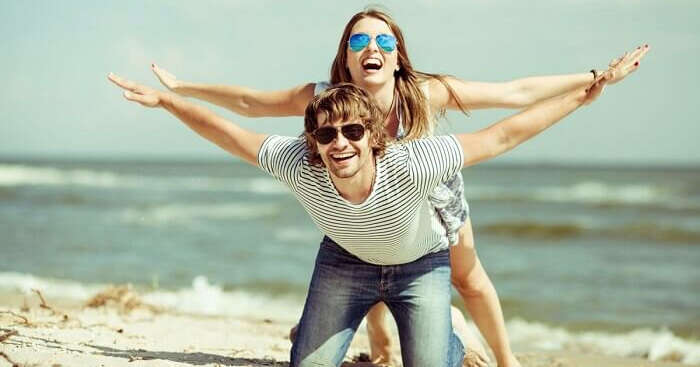 "Do not judge a book by its cover", is the most suitable quote that describes honeymoon at its best. Though honeymoon is a cute little nine letter word that carries a lot of excitement, the process turns out to be so stressful that one cannot help but seek honeymoon planning tips from every possible source.
Hence, for the lovebirds who've just got married and are looking forward to their honeymoon, we've prepared an all-in-one honeymoon planning checklist that includes useful honeymoon planning tips and travel hacks.
Honeymoon Tips For A Hassle-Free Holiday
It will not only make your most awaited international honeymoon tour an hassle-free experience but will also enable you to follow a set time frame.
Grab a pen and start ticking off!
1. Plan Together
There is no honeymoon planning guide, that does not have this tip right at the top. Reason being, planning together for honeymoon plays a vital role in order to begin the journey of a lifetime on a romantic and compatible note. As a couple, the process of planning a honeymoon will be the first step wherein you start making decisions and get to know each other's likes and dislikes.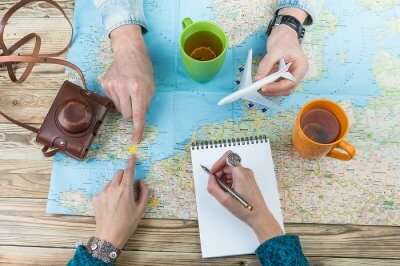 Suggested Read: Dream Honeymoon Destinations Of Popular Travel Bloggers
For example, if you're an adventure enthusiast and your soulmate is an architecture adorer, you can choose from best of Europe honeymoon packages that is a perfect blend of nature, architecture, adventure, and romance. Hence, make sure you tick off everything from your honeymoon planning checklist, you're equally involved as your better half!
---
Looking To Book An International Honeymoon?
Book memorable honeymoon on TravelTriangle with 650+ verified travel agents for 65+ domestic and international destinations.
---
2. Follow A Set Time Frame
Set a time frame for yourself so that everything falls into place at the right time. For example, few things like booking a flight and a hotel, need to be taken care of months ago while you can start packing and making a mental checklist a month ago. Therefore, follow the below mentioned time frame for planning well in advance: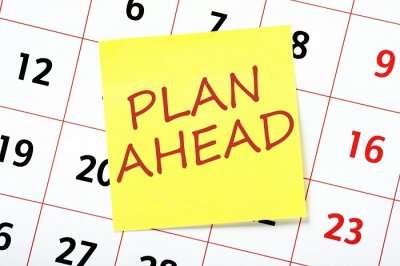 6 Months
Research well and take suggestions from various resources and different mediums.
Read the first-hand experiences of couples who have recently returned from their honeymoon.
Fix a budget for your honeymoon.
Decide on an offbeat honeymoon destination based on mutual interests, whether domestic or international.
Look out for reliable travel agents who offer transparent services that fit under your budget.
3 Months
Apply for visa and get all the documents ready.
Keep your travel insurance in place.
Book the best selling packages under your budget.
Book your flights.
Book a hotel that is suitable and convenient as per your needs.
Schedule airport and hotel transfers if not included in the package.
1 Month
Finalize and collate all the information regarding your flights, hotels and transfers.
Plan tours and activities of mutual interests.
This is the right time to make a mental checklist.
Shop for necessities and remember to pack light including the techie equipments.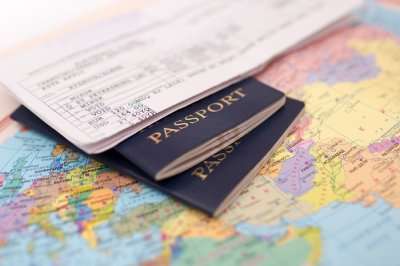 Suggested Read: Best Islands For Honeymoon: Across The World & Full Of Love!
15 Days
Obtain your passport, visa, travel insurance, flight tickets, and hotel confirmation.
Collect all your discount coupons and honeymoon vouchers from the agent, if any.
Keep photocopies of all your documents.
Get your emergency contact numbers in place.
Exchange enough cash and spread it out in various bags and pockets.
2 Days
Check on the weather of the selected destination.
Inform your neighbors and leave a spare key of your house with your family in case of emergency.
For those who suffer any kind of medical condition, carry your meds with a proper prescription.
Carry a first aid kit with basic necessities.
1 Day
Get enough rest and sleep.
Drink enough water and keep yourself hydrated.
Gear up!
3. Read First-Hand Experiences
Reading first-hand experiences of couples will help you how to plan a honeymoon well. Usually, people love to capture all the memories of their honeymoon and once they're back, they are loaded with tips and hacks based on their first-hand experience. Hence, catch up on your reading and look out for travelogues of people who have just come back from a honeymoon which is similar to the package that you want to book or a destination that you have in mind.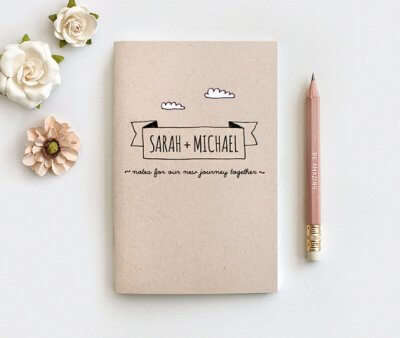 Suggested Read: 25 Most Romantic International Honeymoon Destinations For Every Budget
It will not only paint the real picture for you but will also help you in not repeating the mistakes that they did and be more cautious in what to do and what not to do on your honeymoon trip. Therefore, look out for travel experiences that will give you a new perspective, travel hacks and a lot of tips that will enhance your honeymoon experience.
4. Fix A Budget
Clear your head, fix a budget, and then plan your honeymoon. Look for options that will save you a lot of money which you can further invest in getting a new experience. For example, instead of a luxury hotel, book a romantic resort and spend that money on any of the activity that interests you and your better half.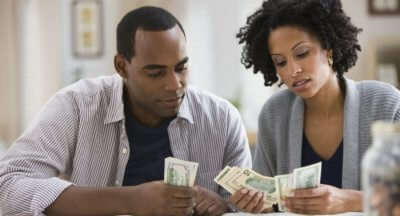 On the whole, keep an average daily spend in your mind, back it up with some extra cash for miscellaneous expenditure, and then book a package that fits under your budget. Hence, below listed are few points that one should consider in their honeymoon planner while calculating an average budget per person:
Flights (Round trip)
Accommodation (Taxes included and on double sharing basis)
Meals (Breakfast, Lunch, Dinner, Snacks, and Drinks)
Sightseeing (Any place or experience which is not included in the package)
Local Transfers (Using public transportation for getting around the city)
Miscellaneous (Shopping and so on)
---
Planning your honeymoon but confused about where to go? These honeymoon stories help you find your best honeymoon trip ever!
Real honeymooners. Real stays. Real opinions to help you make the right choice.
---
5. Privacy Over Popularity
Before you start cracking your mind on how to plan a honeymoon, decide on a destination that will offer you experiences based on your interests as well as enough privacy. For example, adventure lovers may want to go to New Zealand whereas watersports enthusiasts would choose Bali or Andaman.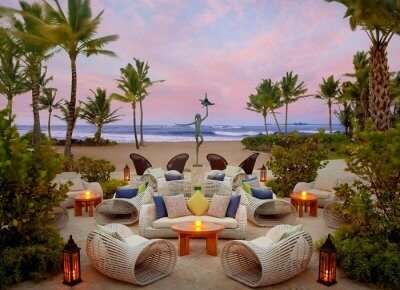 Suggested Read: The Most Romantic Honeymoon Suites In The World
Hence, when you decide on a destination, choose a place which offers what you expect along with enough privacy to be able to spend quality time with your loved one without having to worry about the hustle and bustle of the destination. This also enables one to establish travel goals together as a couple.
6. Compare. Check. Confirm.
For online bookings, the best way to know that you're making a right choice is to compare your choice with the alternatives throughout. Looking for best honeymoon packages online can be a tedious task which calls for research and comparison with different portals.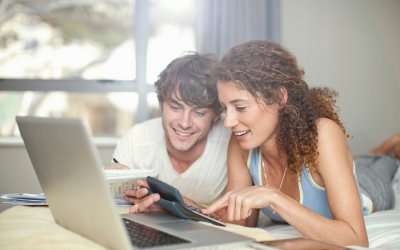 Of all the things, few things that you need to research before booking your honeymoon package are:
Popular places to visit
Famous things to do
Best time to visit
Ideal duration & weather conditions
What to pack & where to stay
Where to eat & how to get around
Where to exchange cash in case of an emergency
Once you have compared your choice with the alternatives, make sure you check for offers and discounts that you may avail. Usually honeymooners get lucky with upgrades in hotels and flights. Hence, before you go ahead with the confirmation of your honeymoon package, always check for promotional offers that you may be eligible to avail.
Also, the entire planning process becomes easier when you get to customize your own international honeymoon tour package with a reliable travel agent. Going ahead, you can choose from the best of travel agents who offer the best quotes. In this way, the whole process becomes transparent and nothing is done out of your will. Hence, don't let the research take a back seat when it comes to planning a perfect honeymoon.
7. Planning A Perfect Itinerary
While planning a perfect honeymoon itinerary, make sure you get enough time for yourselves apart from the days allotted for the sightseeing, tours, and activities. Most of the couples, try to cover too many attractions in a limited period of time, which exhausts them by the end of the day.
Suggested Read: 15 Most Romantic Cities In The World
Hence, make sure you keep a track of below-mentioned points to plan a perfect itinerary:
Check the weather before departing for the destination.
Include all the activities as per your interests in the package itself.
Plan out activities as per your health and fitness.
Take out enough leisure days to spend some quality time with each other.
Make sure you double-check your itinerary whether the activities match your interests or not.
Before you start your journey, call the hotel directly to confirm your reservations.
For international trips, make sure you convert your local cash into dollars as the foreign exchange rates for the dollar is high everywhere.
If possible, exchange your currency either before departure or at the airport on arrival to avoid unnecessary hassles.
In case you have a connecting flight from a particular destination, make sure all your visa requirements are met prior to your arrival as couples tend to miss their flight due to long queues for visa on arrival.
Make sure you pack according to the baggage weight allowed in respective airlines.
8. Accommodation Matters
Of all the features that together combine a whole honeymoon experience, choosing the right kind of accommodation is the most important aspect. Your entire honeymoon experience depends upon how good, comfortable and rejuvenating your stay was at the best of hotels and resorts.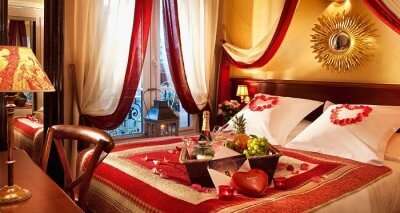 Suggested Read: 52 Incredibly Romantic Honeymoon Destinations In India
Ranging from luxury resorts, to honeymoon suites, and beach villas, the romantic accommodation helps in lifting the whole honeymoon spirit up. Make sure you consider these points while choosing the best accommodation options for your honeymoon:
Central location, and proximity to famous attractions
Architecture & decor
Room categories, views & amenities
Infinity pools, and Jacuzzi
Breakfast with complimentary drinks
Nearby restaurants
Spa treatment
In-house activities and sports
Availability of bar and live entertainment
Honeymoon Freebies
9. Smart & Light Packing Tips
Do not leave your house if you haven't ticked off all the below mentioned essential items from your checklist.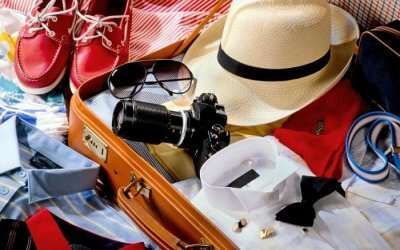 Suggested Read: 20 Superb Summer Honeymoon Ideas: Romance The Unusual Way
First and foremost, make sure you carry a small backpack to keep all your tickets, passports, visa information, international driving license, and identity proofs in place.
Carry at least two photocopies of all your documents and keep your hotel information all set.
Irrespective of the destination, carry an insect repellent.
Technology Check: Mobile charger, USB cable, handy camera, DSLR, charging cord, headphones, portable speakers, earphones, iPad, and power bank.
Take help from necessary travel apps and follow google maps for getting in and around the city.
It is always helpful to pack according to the weather conditions of the destination you are visiting and carry an extra layer in case of weather change.
Jackets, shrugs, and cardigans; trekking shoes, flip-flops, and a pair of heels; sunglasses
For beach destinations, sunscreen and an umbrella become a must to carry.
For winter travel, make sure you carry gloves, earmuffs, woolens, boots, and warmers
Once you have checked and packed all these items, it will be easy for you to plan smartly for your honeymoon shopping as well. Hence, your shopping scene will be sorted too.
10. Plan A Surprise
This is the best part about planning a honeymoon. Couples usually seek the most romantic things to do on honeymoon in order to make it special for him or her.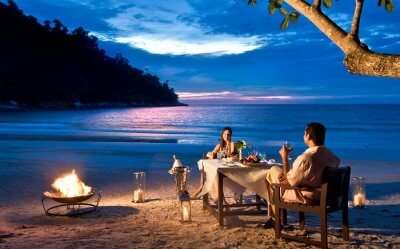 Whether it's witnessing a sunrise or a sunset, a date night or a romantic candle-lit dinner by the beach, plan a surprise for your spouse that will help you in creating memories for a lifetime. You can always coordinate with the hotel officials or the travel agent to assist you in planning a surprise for your better half.
11. Capture Forever Memories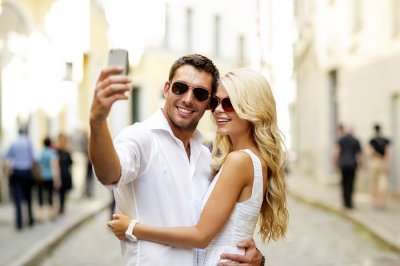 A picture is worth a thousand words. Having said that, make sure you capture all the special moments that reflect your romantic experience without having to explain. These are the pictures that will grace the walls of your home and help you to cherish your honeymoon memories for a lifetime.
Few More Honeymoon Planning Tips To Remember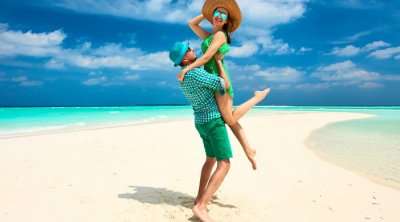 Suggested Read: World's Best Glamping Resorts For Honeymoon Are So Good, You Won't Mind Ditching 5 Star Stays Even Once
Whether you want to go on a honeymoon right after marriage or on a delayed honeymoon, plan together accordingly.
Follow the set time frame so that you do not forget anything at the last moment.
Read travel stories, travelogues, shared experiences, and ask for suggestions to know a destination inside out.
Fix a budget first and then start planning so that you have covered every possible expense and keep enough cash for impulse purchases.
Exploring a lesser known destination offers an advantage of being slightly cheaper than the famous honeymoon destinations.
Please note, that lesser-known destinations are equally stunning and offer great tourist attractions that yet remain unexplored and untouched.
When you go ahead with bookings, make sure you book everything for your wife by her maiden name. This is in case she is yet to change her name on documents post marriage.
Discounts, promotions, and offers are very helpful in saving money wherever possible.
Book well in advance and it is more advantageous to book the flight tickets, hotels in the off-season as the rates are lower when compared to the peak season.
Planning for a honeymoon? Customize and book the best of romantic international honeymoon packages with TravelTriangle and indulge in pure bliss on your vacation! Got any more tips? Don't forget to share them with us in the comments below!
---
Looking To Book Your Honeymoon Package?
Book memorable honeymoon on TravelTriangle with 650+ verified travel agents for 65+ domestic and international destinations.
---
Comments
comments