01
TravelogueExperiencing different restaurants and cuisines during a vacation to Jaipur well-curated by TravelTriangle.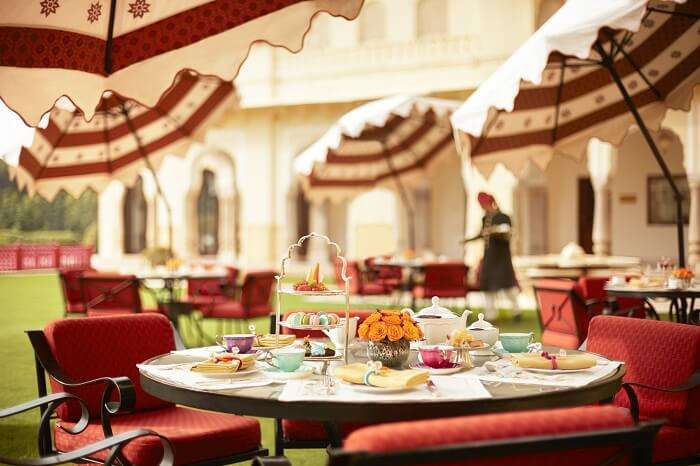 Duration: 2N/3D
Accommodation: Hotel
Experiences cherished: Jaipur Adda, Taruveda, Tapri Central, Samode Haveli
Come back for: International Cuisine, Rajasthani Cuisine, Snack Items
To get away from the mundane life and get some relief, I was looking for a quick getaway from Delhi. Jaipur seemed to be the best option considering my budget and the number of days on hand. The main purpose of this journey was to have a nice relaxing time, do a bit of sightseeing, and explore the many culinary options in this glorious Pink City. To avoid any last-minute booking hassles and the difficulties of curating a trip myself, I reached out to TravelTriangle to help me out. The representative allocated to me listened to my requirements and crafted a nice vacation itinerary for me. The schedule was as per my liking and included many suggestions of the restaurants and cafes that I can try out while on my vacation to Jaipur. After some sightseeing on all the three days and during the breaks and leisure time, I tried out different restaurant options like Jaipur Adda, Taruveda, Tapri Central, Samode Haveli, Peacock Restaurant, and many more. The food was just so good and I felt satiated trying different types of cuisines in just a short while.
Read Full Story Here