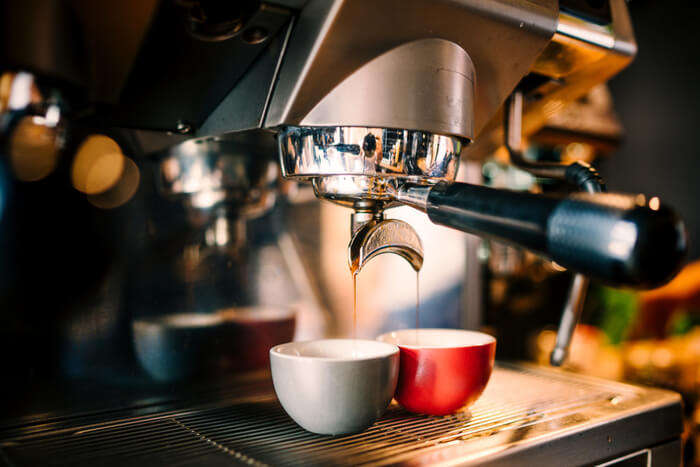 Singapore is an island country which is known for its culinary delights and a dynamic lifestyle that is rapidly booming. This makes us want to explore the many great attractions this part of the city has to offer and catch up with what's happening on the West side. The variety of cuisines that this place has to offer is immense and commendable. Indulge in eclectic cuisine at these cafes in Crawford and catch a break while unwinding over a cup of coffee and delicious snacks. Relax and enjoy as you embark on the food journey here, a paradise for all food lovers who love to devour on finger food and authentic Singpaorean and Japanese cuisine.
While Singapore is a very small country, it boasts numerous cafes that are the perfect hangout spots for exploring the culinary scene here and meeting new people.
Cafes In Crawford
Check out this list of cafes in Crawford, Singapore to visit on a weekend and explore the culinary fare in Singapore.
1. Mellower Cafe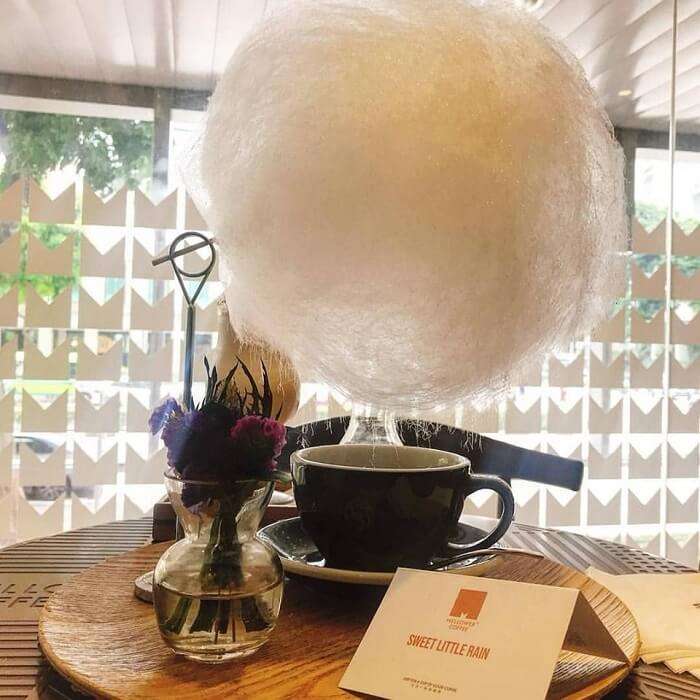 This cafe isn't your regular coffee shop, folks at the Mellower Cafe have taken things a notch up by introducing unique concepts and creating an amalgamation of alcohol and coffee. That's right, Mellower Coffee serves a range of alcoholic coffee such as Guinnespresso (whiskey with espresso) and Gordon GF's Temptation (Gorden Gin with Ice Drip Yirgacheffe). However, their main attraction is their signature drink called the Sweet Little Rain, a concept that involves suspending a fluff of cotton candy over a cup of Americano, the heat would slowly melt the cotton candy and drip into the drink. How cool is that?
Location: Mellower Coffee, 108 Middle Rd, #01-01, Singapore 188967
Timings: 8 am – 9:30 pm
2. RONIN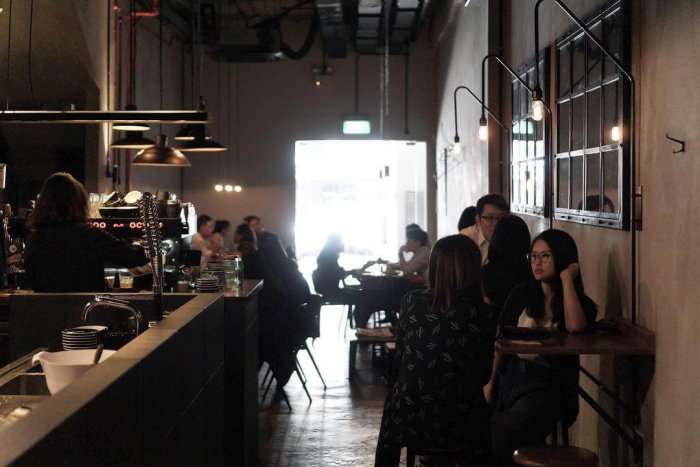 If you're looking for the best scrambled eggs in Singapore then head to Ronin cafe right away! Ronin cafe adheres to the ronin samurai theme, a samurai who was a master in ancient Japan with no lord or master, it refers to a wandering man. The cool stealthy samurai theme is a perfect backdrop against your delicious meal and coffee.
Location: Ronin Cafe, 17 Hongkong St, Singapore 059660
Timings: 8 am – 6 pm
3. Forty Hands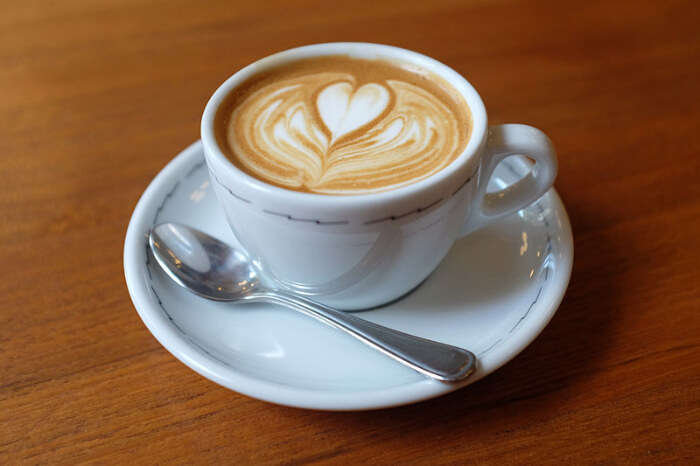 A neighbourhood cafe that is serving delicious spread of Australian style brunch and specialty coffee, this cafe is a must visit for all. This cafe comes with a lot of comfy corners and a quirky nature with a friendly vibe, perfect for you to enjoy your coffee in peace.
Location: Forty Hands, 78 Yong Siak St, #01-12, Singapore 163078
Timings: 7 am – 6 pm
4. Enchanted Cafe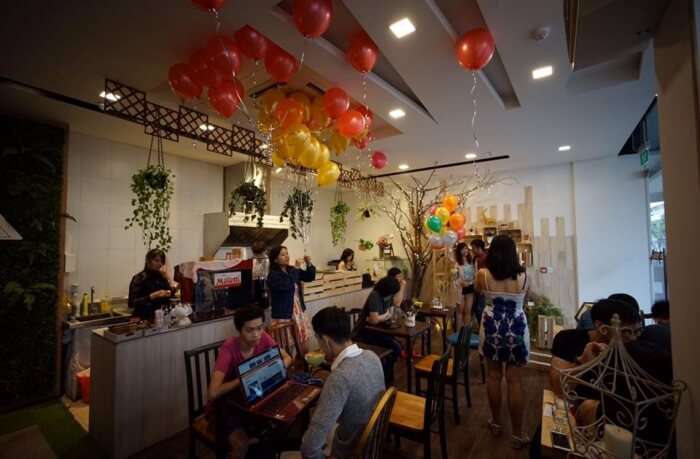 This place is tucked in Little India, Novena and it is somehow a delight to always eat here. You have the amazing brunch menu here and you should not miss it if you are a fan of good food. Also, this place is a small one but the décor is simply amazing. The vibe too is positive and you will definitely not have any issue with a seat. The food is well presented here and also they taste really good. But here is some more additional information which might be of some help when you are looking for suggestions:
Rating: 4.5/5
Location: 88 Rangoon Rd, #01-04, Singapore 218374
Average price for two: $16-30
Timings: 12 PM -11.00 PM
10 Exotic Cafes In Novena Every Foodie Must Tick Off While In Singapore!
These cafes in Crawford offer a variety of cuisine and the finest coffee for you to simply unwind and have a relaxing holiday in Singapore with your friends and family. Make sure you visit these cafes in Crawford and make a detour after your sightseeing tour in Singapore. Indulge in lip-smacking delicacies and satiate your hunger pangs.