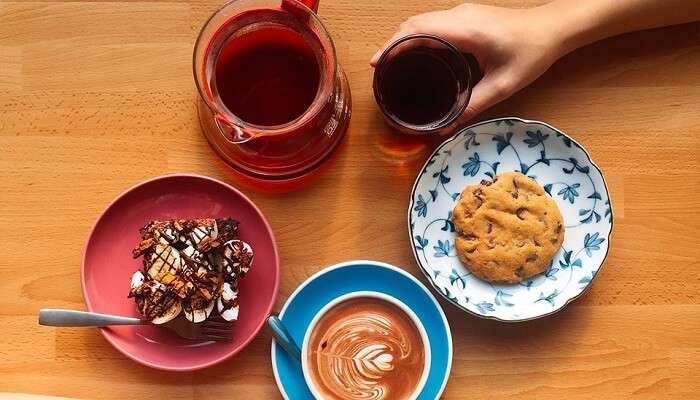 With so many exciting cafes and amusing attractions, it's hard to jot down top picks that should be added on your itinerary list and places to visit while you're holidaying in Singapore. This list gives you an insight into the cafe culture of Singapore and cafes in Marina East that you must visit while exploring this side of the city.
While we know you're stuck in a dilemma to choose one, we give you a list of 5 best cafes to visit in Marina Centre and make sure you catch the chill vibes and enjoy your tour.
Cafes In Marina East
Check out this list of five cafes in Marina East, Singapore to add to your bucket list of places t go while you're holidaying in Singapore.
1. Jewel Coffee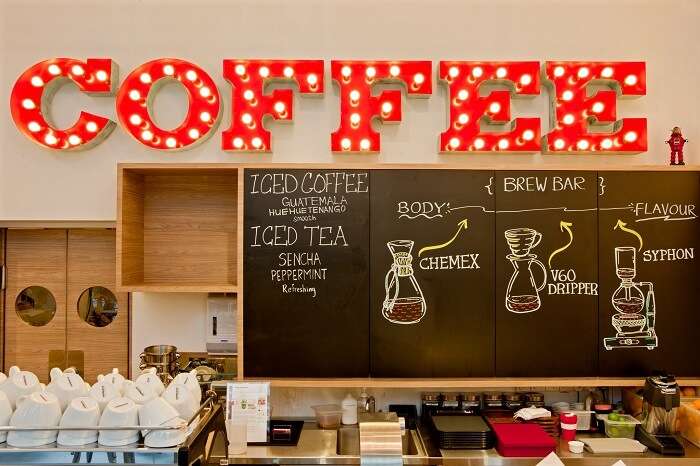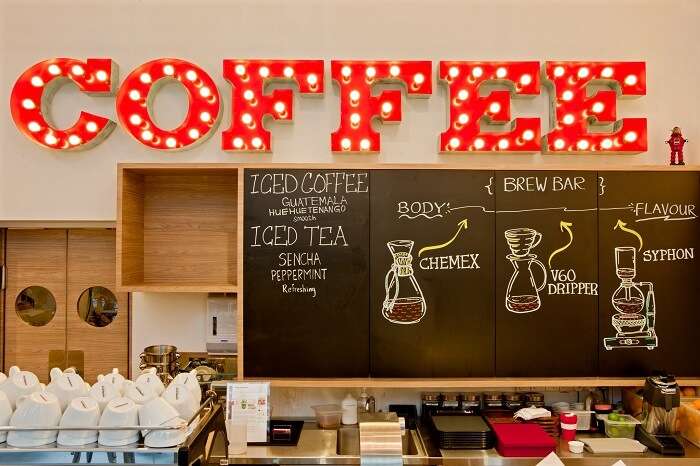 Located in the heart of Singapore, Jewel Coffee is providing the best coffee in the world to a whole host international coffee enthusiasts and coffee lovers alike. Jewel Coffee is the fastest growing specialty coffee company in Singapore and consistently raising standards in a booming Singaporean coffee culture.
Location: Jewel Coffee, 442 Orchard Rd, #01-01 Claymore Connect Mall, Singapore 238879
Timings: 7 am – 9pm
2. The Canopy Cafe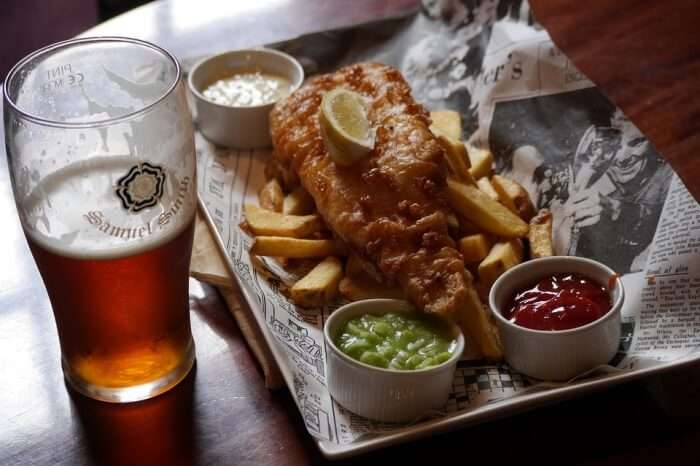 Located on the second floor of a canopy, enjoy breathtaking panoramic views of Singapore. Golfers can simply relax and enjoy a bird's eye view of the golf course. With an extensive range of local and western cuisine, you'll be spoilt for choice.
Location: The Canopy Cafe, 80 Rhu Cross, #02-01, Singapore 437437
Timings: 7 am – 11 pm
3. Dal.komm cafe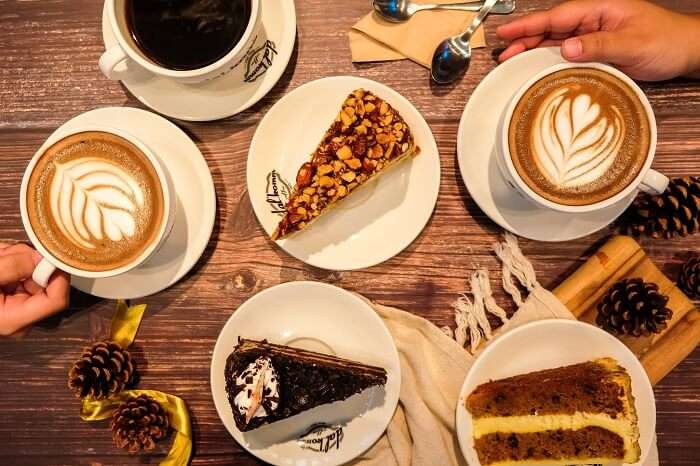 Dal.komm boasts international recognition from its appearances in popular Korean TV drama shows. The cafe is using the world's best coffee beans, which are Arabica beans, it produces a perfect, premium blend coffee with silky smooth taste and aroma. The coffee here is absolutely unnerving and gives satisfaction to everyone who are coffee lovers. The interiors of the cafe are in blend with the atmosphere it has created that is pop, lively and modern which is brought to life with speakers, gallery frames and other music themed decor that is one of a kind.
Location: Dal.komm, 6 Raffles Blvd, 02-278, Singapore 039594
Timings: 9:30 am – 10 pm
4. Kith Cafe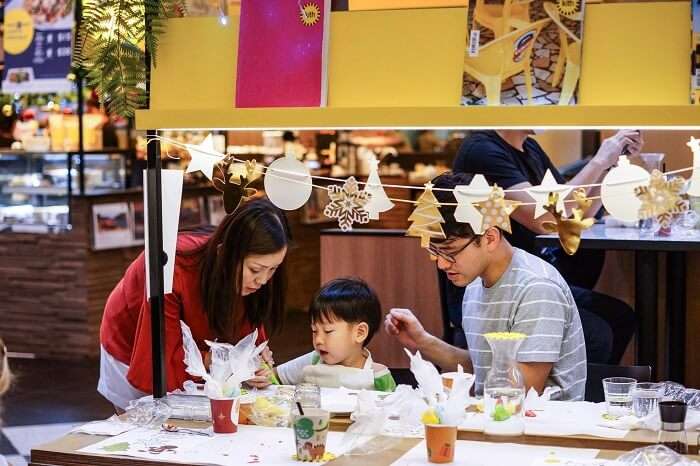 A kid-friendly cafe that comes with minimalistic decor, it's a must visit for grabbing lunch with your family or a coffee date with your significant other. Kith Cafe is an amazing hangout spot for all the children and parents likewise! A play area designated to the kids that is tucked away in a quaint corner of the cafe, it is perfectly suitable for the kids to enjoy while the elders can indulge in their cup of coffee unbothered by the toddlers. It has a box of toys, rocking horses and a sizeable TV screen where kids can their favourite cartoon shows and order themselves some eggs from the cafe's extensive food menu.
Location: Kith Cafe, 6 Raffles Boulevard, #02-49 Marina Square Shopping Mall, Singapore 039594
Timings: 10 am – 10 pm
5. The Coffee Bean & Tea Leaf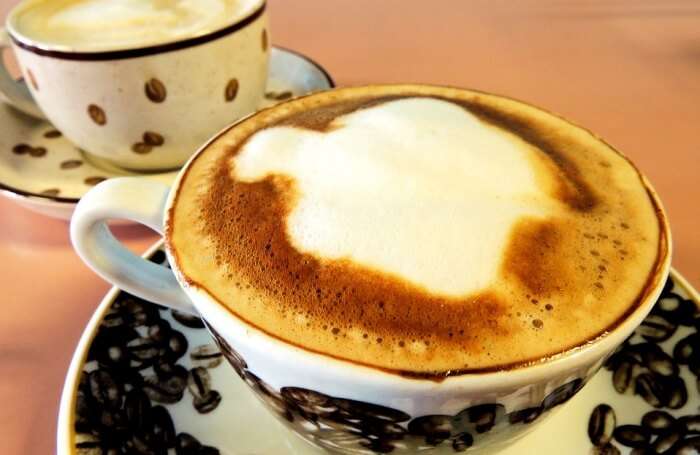 Being a halal certified caf- in Singapore, The Coffee Bean & Tea Leaf offers the finest varieties of coffee and light meals. It is one of the most popular cafe chains operating in Singapore. This cafe chain originated in the Southern California in 1963 and over a period of several decades. Today, it is world famous for its coffees, assorted beverages and gourmet options.
Must try: Honey Lemon, Mocha Latte, Oreo Cookies Milkshakes, Caf- Latte
Location: 1 Woodlands Square, Causeway Point, Singapore 738099
Cuisine: Western
Cost for two: INR 700/-
Zomato rating: 4/5
                       9 Woodlands Cafes That Brought Back Sweet Memories Of Our Childhood
Singapore is a dynamic holiday destination with many cafes to visit and lots to explore. Make sure you pay a visit to these cafes in Marina East and enjoy your vacation in Singapore.
Comments
comments