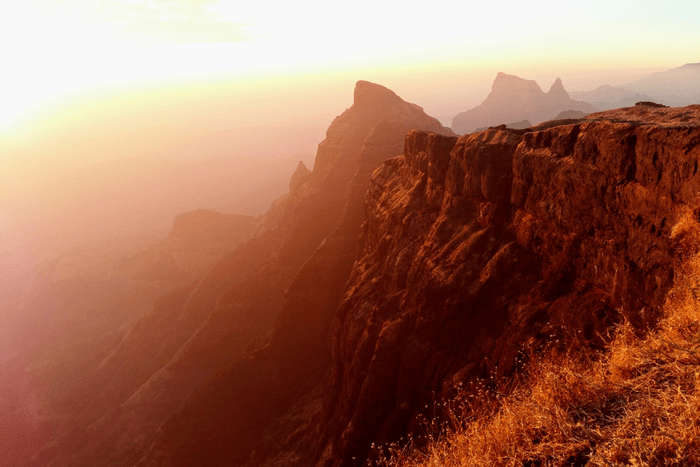 Vast deltas prepared with immense accounts of history. Forts and monuments dating back to 1490. Traditional but far from conventional local communities that bring overwhelming culture and joy into the city. These places to visit in Ahmednagar that will remind you of the same.
Filling Maharashtra's history, adding acuity and resonance to Ahmednagar's age-old story, are some of the Mughal empire's best-kept secrets. Ahmad Nizam Shah, Shah Jahan, Aurangzeb: these are the people whose journeys tell the story of a city and state – the struggle to build a better future for those who will come after. Drawing closer to these stories can be a life-changing experience for you as a traveler.
8 Majestic Places To Visit In Ahmednagar
The abundance of Ahmednagar's heritage owes everything to Maharashtra's most welcoming and hardworking conservation communities. The great wilderness and vast plains attract thousands of camping enthusiasts every year and it ranks high among the most preferred weekend getaway destinations among locals.
It doesn't matter if you are a first-time solo traveler venturing out to hike or planning a trip with your extended family, these popular places to visit in Ahmednagar fits perfectly with every itinerary.
Shani Shingnapur
Ahmednagar Fort
Cavalry Tank Museum
Salabat Khan Tomb
Avatar Meher Baba Samadhi Meherabad
Kapurwadi lake
Harishchandragad Peak
Tomb of Aurangzeb
1. Shani Shingnapur

Shani Shingnapur is a small village in Ahmednagar district known for being home to the Shani temple honoring the divine goddess associated with the planetary body Saturn. Another reason why you might find this place packed with tourists is that there are no doors or windows in any of the houses. As surprising as this might be, the Shani temple in the village is claimed to be 'Jagrut' or alive, indicating that the deity is present and protects the people from theft.
Must Read: 35 Places To Visit In Mahabaleshwar For A Refreshing Maharashtra Trip In 2022!
2. Ahmednagar Fort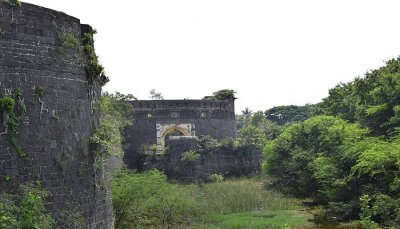 From high-tower roofs to firm bastions, the Ahmednagar fort is the perfect place to begin your historical journey. The foundation of this structure was laid by the first ruler of the Nizam Shahi dynasty – Malik Ahmed Nizam Shah and was later fortified in 1559 by Hussain Nizam Shah. Walk around the corridors of this pristine structure and you can hear the Bhingar River flowing calm and steady. Operated by the Indian Armoured Corps, the structure is a museum of many invasions and wars.
Suggested Read: 8 Best Places To Visit In Maharashtra In June One Must Explore To Enjoy A Great Time!
3. Cavalry Tank Museum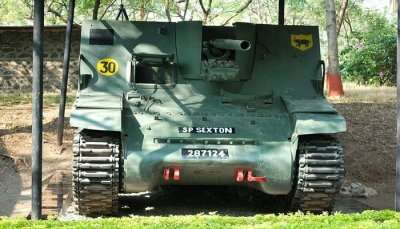 Established in 1994, the Cavalry Tank Museum is a one of a kind showcase that is by the tanks for the tanks and the tank enthusiasts. Each weaponized vehicle has a plaque or signboard explaining its importance. From tanks that participated in the world wars to those which were made in Germany to the models that were captured from Pakistan during 1965 and 1971, it is a true exhibition of postmodern warfare.
Suggested Read: Check Out The 10 Best Places For Camping In Maharashtra For A Time Away In The Lap Of Nature!
4. Salabat Khan Tomb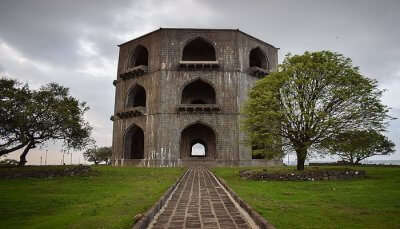 Also known as Chand Bibi's Mahal, you will find this monument scribbled on top of many tour guides and itineraries. Built on top of the Shah Dongar hill at an altitude of 900m above sea level, you can climb up the octagonal structure and enjoy a scenic view from its three-storeyed verandah.
Suggested Read: 10 Places To Visit In May In Maharashtra That Will Make Your Next Trip Unforgettable!
5. Avatar Meher Baba Samadhi Meherabad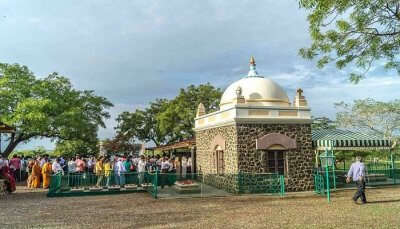 The samadhi or resting place in Meherabad entombs the physical form of Meher baba and is frequented by spiritual seekers almost every single day. It also hosts a Meher Pilgrim Retreat that offers a long-stay experience for a small price in a local hostel.
If you are planning a long trip, consider spending a day or two in the Samadhi premise as the ritualistic offerings form an important part of the experience. If not, try visiting the Samadhi during weekdays as the crowd is comparatively less than the weekend.
Suggested Read: 7 Beautiful Places To Visit In Maharashtra In July For A Refreshing Getaway In 2022!
6. Kapurwadi Lake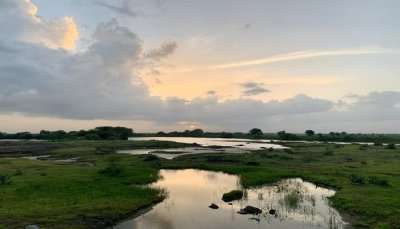 Image Credit: Dushyant Chaturvedi by unsplash
Ahmednagar is home to a lush array of vegetation that attracts more than 150 species of birds, many of them also endangered. The birds around Kapurwadi lake include the Rock Pigeon, Asian Koel, Wood Sandpiper, and Purple Heron. From the tangled sub-tropical wildlife to the ethereal glow of sunshine breaking through the forest, the bird-watching experience will make time fly.
Suggested Read: See Why River Rafting In Maharashtra In 2022 Will Give You An Adrenaline Rush Like Never Before!
7. Harishchandragad Peak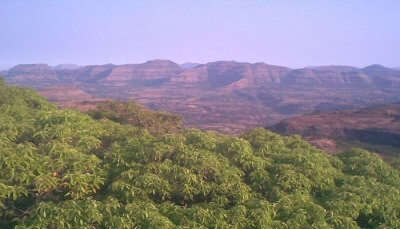 Get your boots on to climb one of the most challenging hiking trails in Western Maharashtra on your journey to Harishchandragad Peak. There are multiple routes, each with a different view of the illuminating Konkan region where it seems like you can almost touch the clouds. Take in the panoramic view from the 4th highest Taramati peak and capture the most beautiful sunset from the hills.
If you don't want to take a physically demanding route, you can explore the Kedareshwar cave and surrounding temples that are situated on the peak. There is also a well-built lake called Saptateertha Pushkarni which be a great place for an afternoon lunch with your family followed by a breathtaking sightseeing tour.
Suggested Read: 7 Zoos In Maharashtra That Will Let You Spend Time With Nature's Loved Ones In 2022!
8. Tomb of Aurangzeb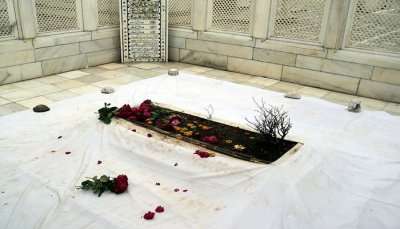 The last ruler of the Mughal emperor who governed the Indian sub-continent for almost 50 years has a dedicated burial site in Ahmednagar that is also an exemplary symbol of prime architecture. One can catch a glimpse of the raised marble stone platform covered by a Lard Curzon.
Further Read: 6 Places To Visit In Bhandardara That Prove Its Prominence In Maharashtra
Monumental districts like this city can be often perceived as quiet and pastoral, but its unique beauty has attracted people from all parts of the world. There are extraordinary places to visit in Ahmednagar, a vibrant culinary scene, and modern adventure sports. So, pack up some gear and plan a trip to Maharashtra today.
Disclaimer: TravelTriangle claims no credit for images featured on our blog site unless otherwise noted. All visual content is copyrighted to its respectful owners. We try to link back to original sources whenever possible. If you own rights to any of the images and do not wish them to appear on TravelTriangle, please contact us and they will be promptly removed. We believe in providing proper attribution to the original author, artist or photographer.
Frequently Asked Questions About Places To Visit In Ahmednagar
What are the top attractions to visit in Ahmednagar?
Shani Shingnapur, Ahmednagar Fort, Cavalry Tank Museum, Salabat Khan Tomb, Avatar Meher Baba Samadhi Meherabad, Kapurwadi lake, Harishchandragad Peak, Tomb of Aurangzeb, etc. are the top attractions in and around Ahmedabad.
What is Ahmedabad famous for?
Ahmedabad is amongst the largest cities of India and earlier served to be the capital of Gujarat. The city is located on the banks of the Sabarmati river and is famous for its cotton textiles, scrumptious snacks, diamond jewelry, etc.
Is it safe to visit Ahmedabad during Covid times?
You need to follow all the mandatory safety guidelines mentioned by the authorities to ensure a safe travel experience. Remain masked while stepping out of the hotel and maintain social distance. Avoid visiting crowded places and keep sanitizing your hands after touching surfaces.
Can we directly fly to the city of Ahmednagar?
Ahmednagar currently does not have an airport. The nearest airport is in Pune (120 kilometers) and the second option can be Aurangabad airport (125 kilometers).
Where is the hill fort of Ahmednagar city located?
The hill fort of Ahmednagar is located in Harishchandragad at an elevation of 1,422 meters. The trek to the hill is a recommended activity for tourists and travelers visiting the city.
Should I hire a tour-guide on my visit to Ahmednagar?
The history of Ahmednagar dates back to over 500 years and thus, it is recommended to hire an expert for your tours of the major monuments. If traveling solo, you can also rely upon guide books detailing the many facts about this city.
What is the best time to visit Ahmednagar?
Overall, the city of Ahmednagar observes a tropical climate that ranges from 18 degrees to 26 degrees. The time between April to September can be considered the best as the weather is pleasant and it is also the peak time for tourists that visit the city.
Is it possible to explore the city of Ahmednagar for one day?
If you decided to make a 24-hour visit without staying in the city overnight, you can still cover most of the landmarks and historical sights.
Is Ahmednagar a good place to travel to if you are not a history buff?
The city of Ahmedabad does boast a rich history and cultural heritage but it can also be a great place to hike, enjoy outdoor activities, and camping.
What are the best places for camping in Ahmednagar?
The top two places that are also highly recommended by travelers for camping are Bhandardara Lakeside camping and Samrad Bhandardara Camping spot.
People Also Read:
Places To Visit In Saputara Places To Visit In Mahabaleshwar Places To Visit In Coorg