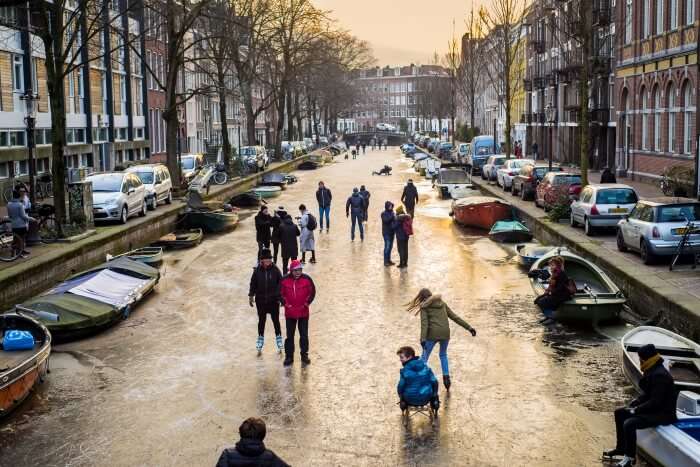 March witnesses the commencement of springtime in Amsterdam. Following the long-drawn winter, the sun begins shining more frequently and the outdoor cafe patios come again to breathe. There are lots of things moving on in the town for both the resident and travelers. Have a look at out our guide to things to do in Amsterdam in March and places to visit in Amsterdam Netherlands.
Weather In Amsterdam In March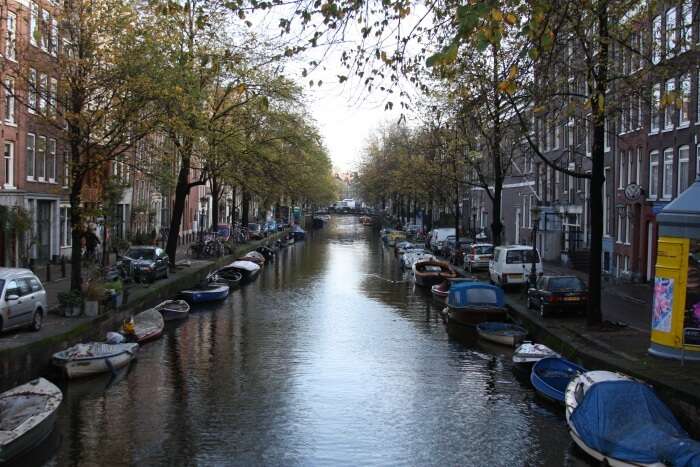 March in Amsterdam, is described by random weather. Assuredly, the adored joke that Holland possesses four seasons a day is best fitted to make sense during March in Amsterdam than in any different month. Ordinarily the weather in Amsterdam during March, you can suspect large brief showers relatively in Holland, and the temperature may vary between 1°C to 10°C (33.8°F to 50°F). Basically, weather in Amsterdam in march is perfect for vacationing!
Places To Visit In Amsterdam In March 2022
Visiting Amsterdam in march? Here are a few places you must visit. While the list may go on and on, here are the best ones. Without further ado, here is the list:
1. AmRijksmuseum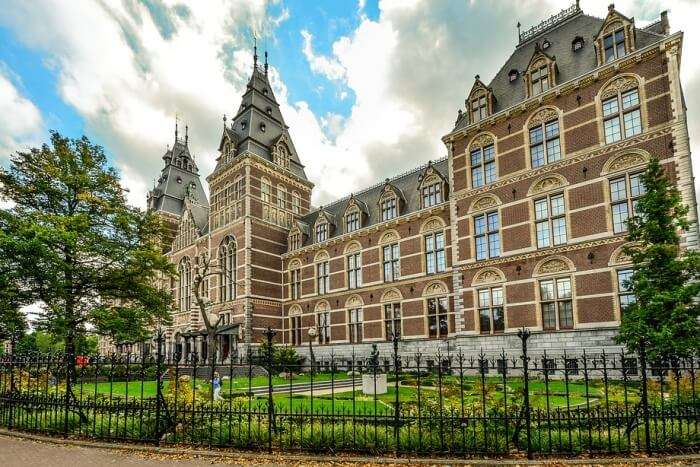 Established in 1809, the Rijksmuseum houses a vast variety of artwork and antiques and is said to have seven million pieces of art that have taken centuries to accumulate. There are about 250 rooms for you to scrutinize and also a library with more than 35000 books. Book lovers enjoy!
2. Westerkerk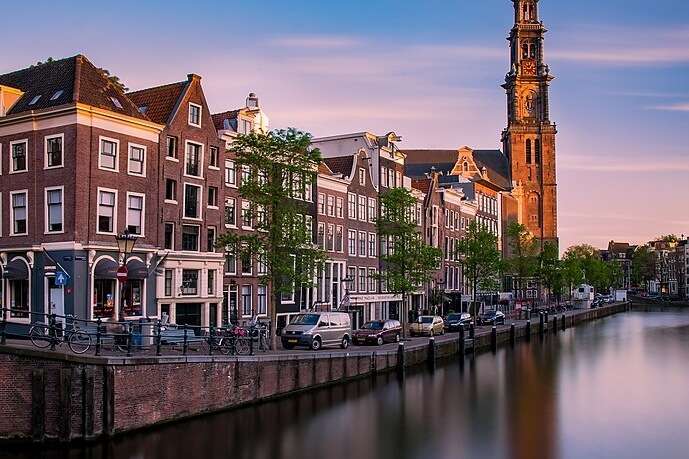 It is renowned for being the most famous church in Amsterdam and has also housed gorgeous weddings in history. Created in the Resurrection style with Gothic characteristics, many tourists visit here to view the tomb of Rembrandt who is immersed in the church – pretty weird but a spot that every first-time tourist should attend in Amsterdam.
Must Read: Experience A Spectacular New Year In Amsterdam With These 10 Exciting Activities
3. The Van Gogh Museum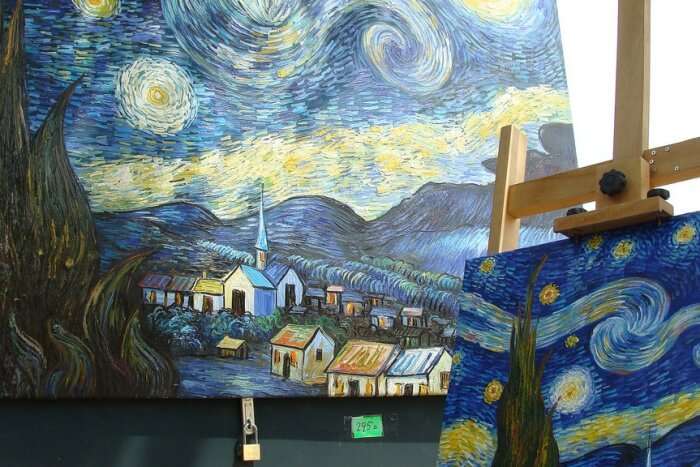 Visit here if you desire to view the most extensive acquisition of Vincent Van Gogh's landscapes anywhere around the globe! There are more than 200 portraits here as well as sketches and letters that referred to this 19th-century designer that's now among the most appreciated designers.
4. The Anne Frank House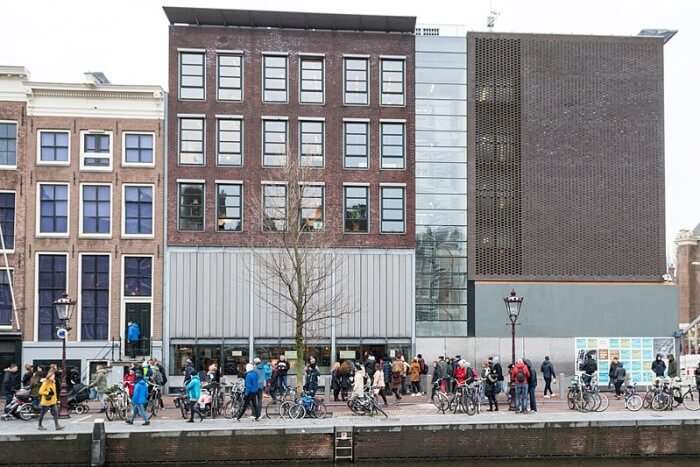 The ancient house where Anne Frank hid with her family during the Second World War, this is a thrilling tour for those who opt to make the trip and one that has an enduring relic of the barbarian and ruthless persecution of Hebrews and minorities.
The house has now been transformed into a museum, and it seems as resembling how it would have been in Anne Frank's experience. Take a trip to the moving museum which encompasses reception and fairness for all.
Suggested Read: 11 Best Indian Restaurants In Amsterdam To Add Some Spice To Your Holiday!
5. The Royal Palace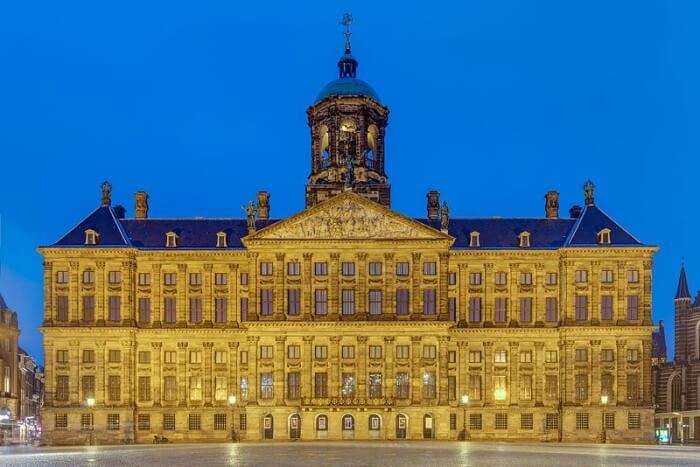 The standard house of the Holland's King, the Royal Palace was initially established in the year 1648 as a symbol of their strength. Created to reflect the structure of ancient Rome, the mansion is sumptuous and elegant and one that is remarkably impressive – merely be assured to check out the event rooms!
6. Hermitage Amsterdam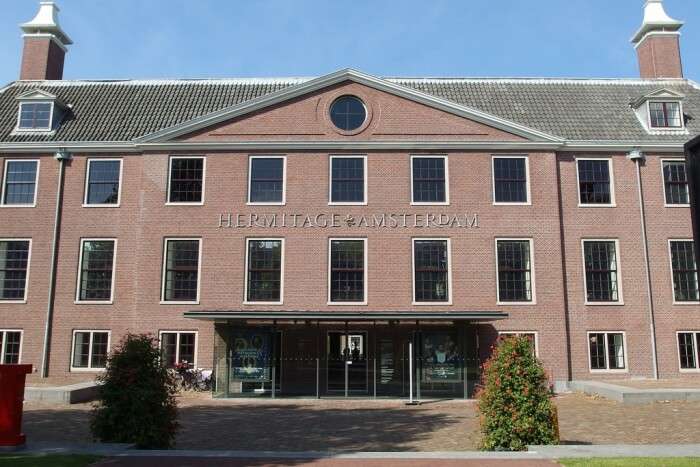 Showcases an exhibit every six months from the huge acquisition of the magnificent St Petersburg, Russian State Hermitage. Also open-ended at the Hermitage: Panorama Amsterdam. City Time Lapse, an optical prominence of Amsterdam by the ages as viewed from the river of Amstel; and Golden Age Portrait Gallery.
7. Vondelpark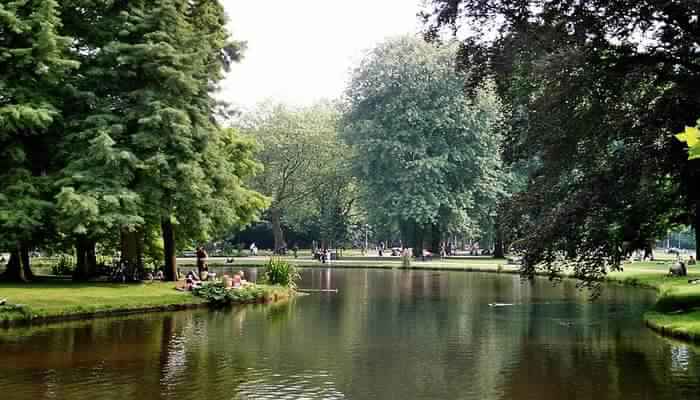 This is one of the largest parks in Amsterdam, Vondelpark is spread across an area of 116 acres. Being one of the most visited parks, inside this park there is a vast list of things to do. While it is surrounded by green space and magnificent ponds, the park is home to a rose garden which features around 70 types of the flower. Also, there are sculptures and statues which adds beauty to the flower. Alongside that, there is a Vondelpark open-air theatre which is a famous venue for various musical and stage productions from May to September. 
Suggested Read: 10 Best Day Trips From Amsterdam That'll Add More Joy, Bliss & Adventure To Your 2022 EuroTrip
Things To Do In Amsterdam In March 2022
There are a lot of things that you can do in the Netherlands In March. While most of those things involve tours and similar visits, here are a few offbeat places:
1. Take the tour on bicycle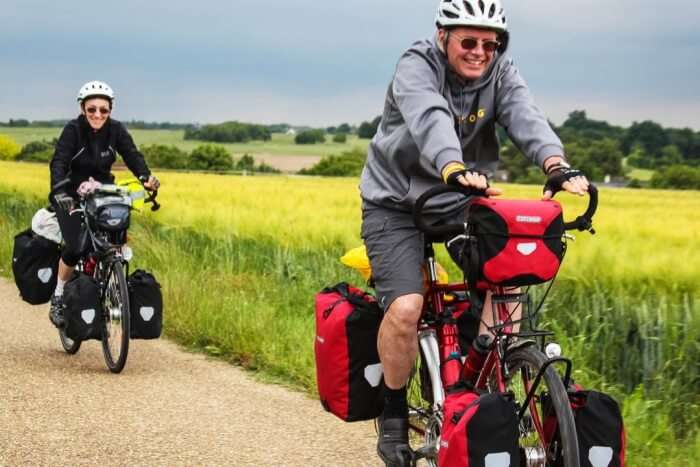 In Amsterdam, there are more than 800000 bicycles. We can say more bikes as compared to people! Cycling in Amsterdam is a style of living, made simpler by the town's invincible chain of cycle tracks and extended landscape. Amsterdam typically moves out on the peak in records of the world's most cycle-familiar towns, and there's no more elegant approach to traverse the city's canals, streets, and various points of attractions than by pedal power.
2. Visit Jordaan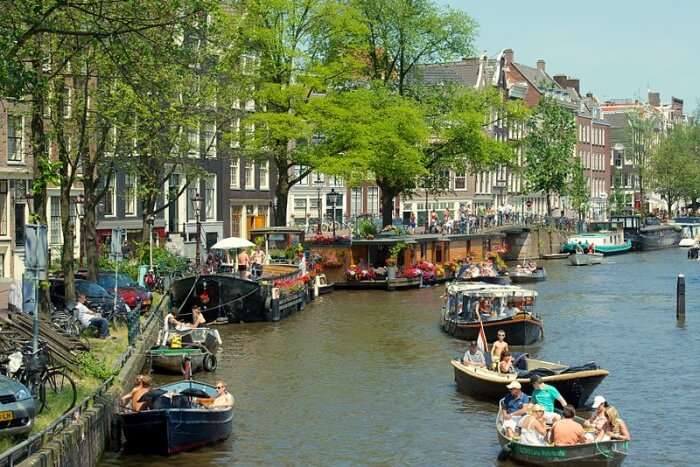 Usually mentioned as Amsterdam's most attractive neighborhood, sauntering into the Jordaan seems like walking backward in time. Formerly a working-class region, the Jordaan's thin alleys and ancient architectures now give up among Amsterdam's most popular areas, dotted with self-governing art museums, courtyard gardens, antique shops, and atmospheric restaurants and bars. Leave the map and drop yourself in the maze of thin alleys that sprawl eastwards from Prinsengracht channel acknowledged as the 9 Streets; among Amsterdam's most satisfying shopping adventures.
Suggested Read: The Historic Amsterdam Bridge Houses Are Now Tiny Luxurious Suites
3. Canal Bus Amsterdam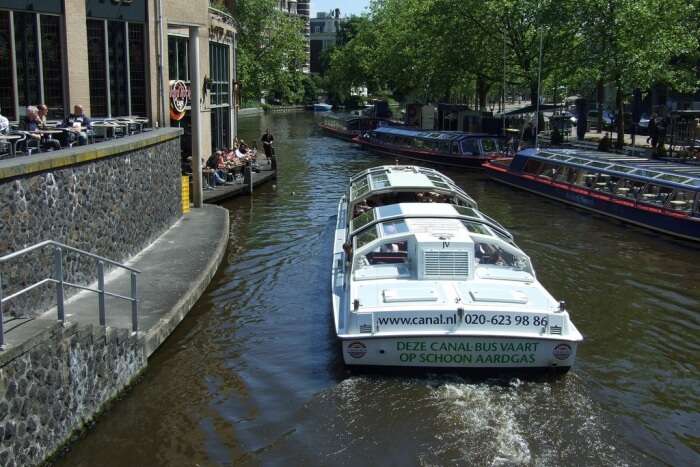 Built in the 17th century to hold the sea at the harbor, the UNESCO of Amsterdam preserved channel band is the quintessential picture-postcard concept of Amsterdam and an intensely beautiful view by both night and day - when the bridge-whist are sparked up by spirit glow, and the entire region gets on a mysterious touch.
4. Catch the ferry to Amsterdam North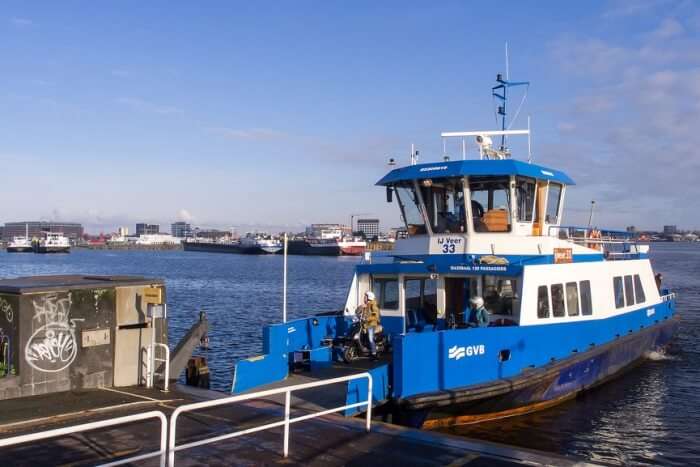 Various tourists to Amsterdam never endure venturing north of Amsterdam Central Station - which is a disgrace, acknowledging the pulsing meal, drink and socializing exhibition that's burgeoned around the pool, along with the shores of the IJ. A short ferry journey will lead you to many drops off spots incorporating social hotspot NDSM, where you can experience a multitude of beam waterside dives, numerous celebrations, and occasions.
5. Westergas: Explore The Culture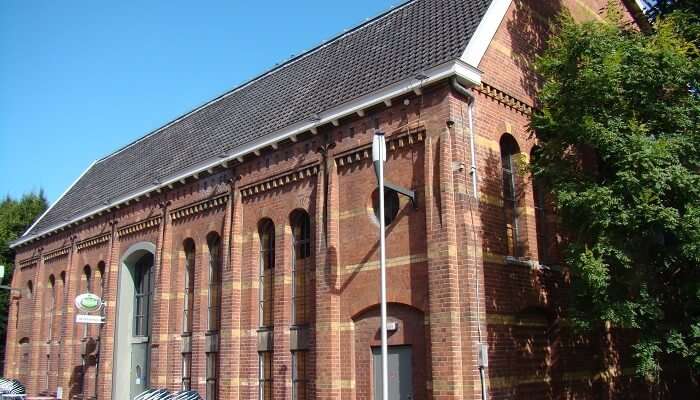 Located at the Westerpark, this is a famous complex which was surrounded by former industrial buildings. These buildings were once used for the city's municipal gasworks. In the present day, these are turned into a colorful cultural hub. People can find tempting bars, restaurants, coffee roasters, microbrewery and also an art-house cinema. Alongside this, there are festivals hosted and the Sunday market takes place on the first Sunday of every month. For the people thinking of what to do in Amsterdam in March, one can sit and enjoy a fun-filled day under the basking sunshine. 
6. Museumplein: Check Out The Majestic Buildings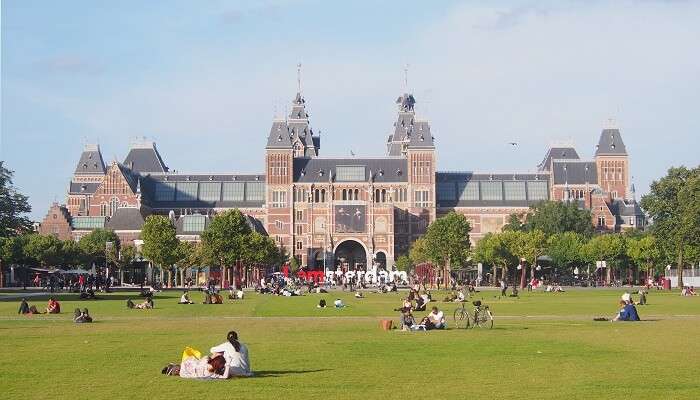 This place is often called the cultural heart of Amsterdam which one cannot miss. This is a home to some of the best museums which include Rijksmuseum, the Van Gogh Museum, Stedelijk Museum and the Royal Concertgebouw. This place has been lately renovated to match the world-class standard and there is the architectural beauty which enhances the beauty of the 19th-century district of Oud-Zuid. The open square hosts some of the best open-air exhibitions, markets and a large paddling pool. 
Suggested Read: 8 Lavish Amsterdam Resorts For Experiencing The Blend Of Heritage & Modernity In 2022
Festivals In Amsterdam In March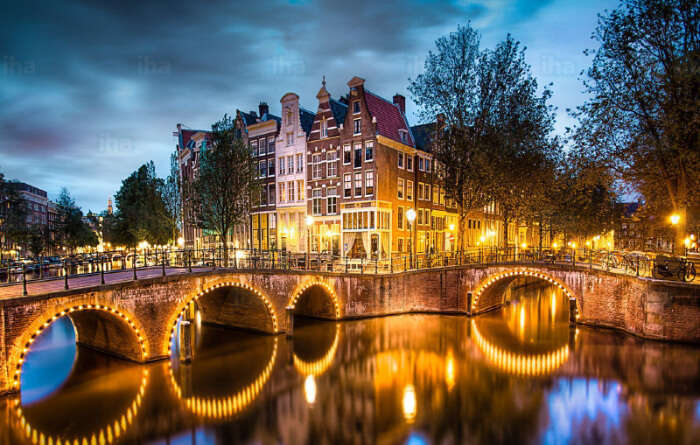 Amsterdam Coffee Festival: A celebration event for coffee fanatics and business professionals emphasizing artisan coffee, barista demonstrations, gourmet food stalls, art exhibitions, and live music. This is the most renowned Amsterdam festivals in March 2021 on 5th to 7th at Westergasfabriek, Amsterdam.
CineDans Festival: Global 'dance on screen' festival with on an average 60 film displays in addition to the workshops, and debates. Will take place on 5th to 7th March 2021 at EYE Film, Amsterdam.
Expos And Fairs In Amsterdam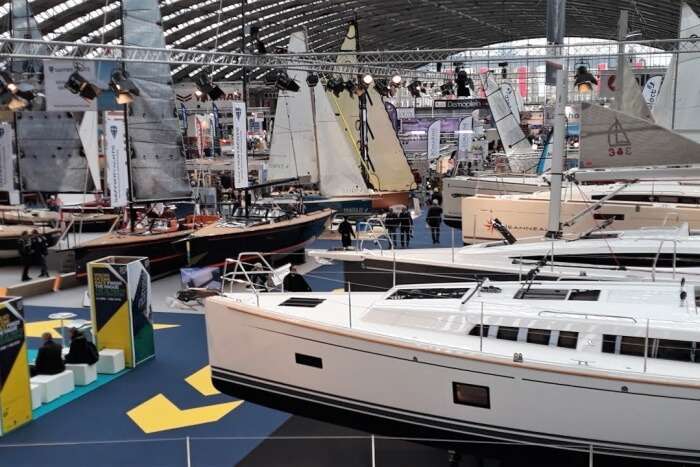 HISWA Amsterdam Boat Show 2021: Great boating adventure at Amsterdam RAI will be practiced on 10th to 14th March 2021.
Unfair 2021: Unfair Amsterdam is a festival and art fair manifesting an evolving generation of new professionals, at Westergasfabriek, March 2021 dates to be affirmed.
Further Read: 10 Great Hostels In Amsterdam To Stay At During Your Europe Backpacking Adventure
We have discussed almost all the possible things that take place in Amsterdam during March. If you are planning to visit the town, March could be the perfect time to visit. We have a lot to say about Amsterdam in March, few of them are listed above and a lot remains to be explained. You can also reach out to us for more about the city and getting more suggestions for your trip to the Netherlands.
For our editorial codes of conduct and copyright disclaimer, please click here.
Frequently Asked Questions About Amsterdam In March
How cold is Amsterdam in March?
It is pretty cold in Amsterdam in March. The temperature ranges between 1-10 degrees Celsius and there are frequent showers of rain during the day. So, carry a raincoat/umbrella and wear woolen clothes to protect yourself from the weather.
Are 3 days in Amsterdam enough?
Amsterdam is a beautiful city with so much to explore and so many things to do in Amsterdam. It depends on you and your itinerary whether 3 days are enough for you in Amsterdam. If you are here for a shorter period of time, you can cover all the major attractions. 3 days or more will give you ample time to explore city like a laid back backpacker.
What is the best month to go to Amsterdam?
If you wait till April, you would enjoy good weather. April-May and September-November are the two phases when you get to enjoy an amazing weather in Amsterdam.
What's the weather like in March in Amsterdam?
The weather in Amsterdam during the month of March is very erratic. You will experience four different kinds of weather in a day. It gets from cold to sunshine to rainy in no time in Amsterdam in March. So, come prepared.
Are there tulips in Amsterdam in March?
The tulip season in Amsterdam begins at the end of March. April is the time when it comes in full bloom.
Is Amsterdam warm in March?
Amsterdam is everything but warm in March. The weather is cold and the temperature ranges between 1-10 degrees Celsius. Expect unpredictable showers of rain too.
What do you wear at night in Amsterdam?
If you are visiting in spring or fall season, you would still need a jacket. Wear more layers if you are visiting in winters.
Is Amsterdam cheap to visit?
No, Amsterdam is not a cheap place to visit. A meal at an inexpensive restaurant will cost you 15 Euros alone and accommodation is around 30 Euros.
---
---
Comments
comments