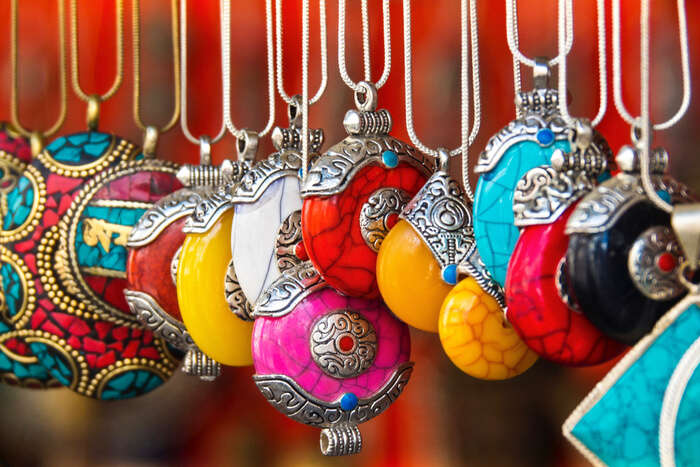 Bali is one of the most loved destinations of the world because of its aesthetic beaches, nine exotic temples, clubs and cool shopping spots. If you are a shopaholic, Bali has a lot for you to explore. Wondering what all can you shop for in Bali? Get ready to witness a large variety of paintings, handicrafts, souvenirs, accessories and much more here. There are a lot of art markets in Bali such as Ubud Art Market, Sukawati Art Market and Guwang Art Market which are famous for handicrafts, clothing fabrics, scarves and many other accessories. These markets also feature food stalls which provide you with authentic Balinese cuisine. To assist you, here's a list of art markets in Bali.
5 Best Art Markets In Bali
Bali is famous for economical and good quality artistic products, if you are visiting Bali, keep your shopping list ready! You can shop for everything from paintings to traditional clothing, from souvenirs to Jewelry here. These are the best art markets in Bali! Art market Bali collection is quite vast and this is why you'll never run out of options while shopping.
1. Ubud Art Market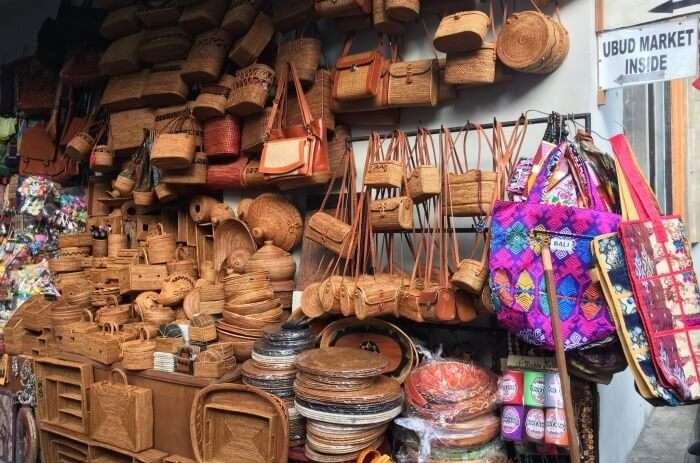 Ubud Art Market, located centrally, has already turned into a landmark owing to its huge popularity. Most of the products displayed here are handcrafted by the people of the neighbouring villages. Right from unique souvenir items to handbags to lightweight clothing items, you will find just about anything here. Do not let the price on the tags disappoint you. Simply use your bargaining skills during Ubud shopping, and you will walk away with a heap of treasures. Out of all Ubud shopping markets, this is one you cannot miss out on! It is locally known as Pasar Seni Ubud and is located in the centre of Ubud's Bali Tourism area. You can find silk scarves, lightweight shirts, handmade woven bags, baskets, statues, kites and many other handcrafted goods here.
Location: Jl. Raya Ubud No.35, Ubud, Kabupaten Gianyar, Bali 80571, Indonesia
Top 3 Restaurants In Bebandem Bali To Enjoy The Meals With Impeccable Views!
2. Sukawati Art Market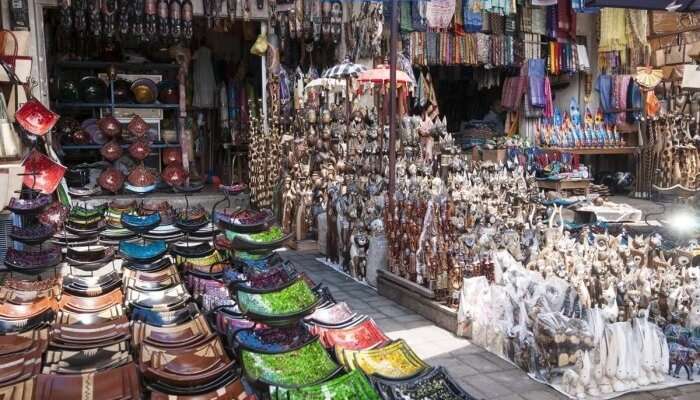 Sukawati Market is reputed for being the oldest art market in Ubud. Here most of the shopkeepers are artists and craftsmen, so you can buy goods directly from them without facing middlemen. Sukawati Art Market displays the Balinese art in various forms, be it handicrafts, paintings or intricately designed wooden sculptures. Apart from clothing items, you can also source some aromatherapy products like incense sticks and also colourful bed sheets depicting abstract art forms. It is considered a bit cheaper as compared to other famous markets in the island like Nusa Dua and Kuta. You can buy various accessories like belts, bracelets and bands here but don't forget to bargain!
Location: Jalan Raya Sukawati, Sukawati, Kabupaten Gianyar, Bali 80582, Indonesia
5 Mesmerising Places To Visit Near Tegenungan Waterfall Bali For Your Vacay!
3. Guwang Art Market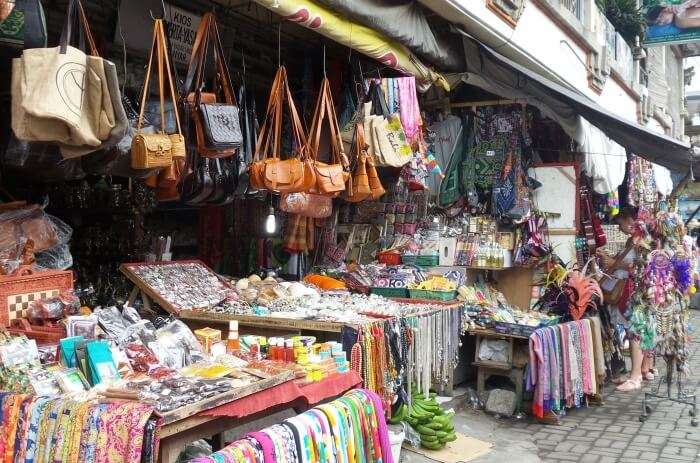 Located in the village of Guwang this market shares many resemblances to the widely popular Sukawati market. Don't be stunned if you find the items for display in this market exactly matching with that of Sukawati. If you want to indulge in some shopping in Ubud markets without having to jostle with the crowd, then this is probably the best option you have. However, in terms of variety, this market might not be able to provide as much as its counterpart. It is one of the hottest shopping spots of Bali. It is locally known as 'Pasar Seni Guwang'. You can buy beachwear, cotton shirts, sandals and many other accessories here but don't forget to bargain!
Location: Jl. Raya Guwang No.5, Guwang, Sukawati, Kabupaten Gianyar, Bali 80582, Indonesia
Shopping In Ubud: 13 Best Places Where Shopaholics Can Shop & Splurge In 2022!
4. Kumbasari Art Market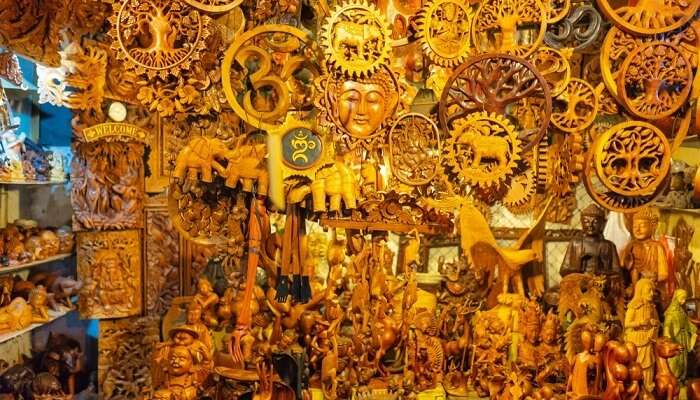 Kumbasari Art Market is located on the western side of the Badung River, opposite Badung Market, and fills a 2-storey building with electronics shops, textile, and small art kiosks. Locals buy there daily household necessities and temple ritual items from several shops in this market.
Location: Jl. Gajah Mada, Pemecutan, Kec. Denpasar Bar., Kota Denpasar, Bali 80111, Indonesia
5. Kuta Art Market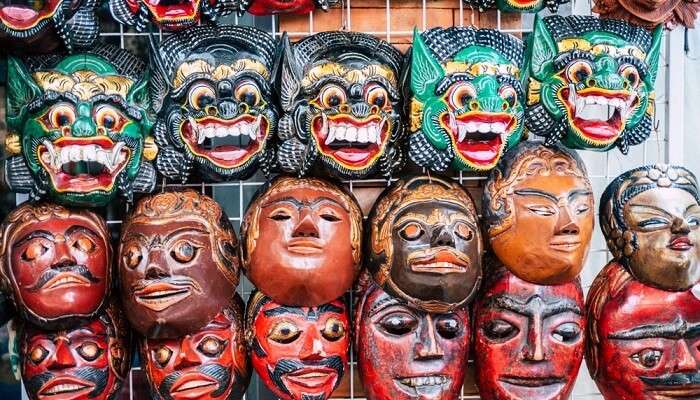 Kuta Art Market plays a major role as it is one of the most famous traditional landmarks in the area. This market is also known as the Pasar Seni Kuta or Art Market of Kuta. You will find brands like Quiksilver, Billabong, Rip Curl as well as other fashion labels in this market. When looking for a traditional art market in Bali, do stop by at this place.
Location: Jalan Bakung Sari, Kuta, Kabupaten Badung, Bali 80361, Indonesia
Found the list of art markets in Bali interesting? This was just a glimpse! These markets are a paradise for you if you want to shop for good quality and pocket-friendly products. If you are looking for markets where you can shop for paintings, handicrafts and fashion accessories, then there are no better places than Ubud Art Market, Sukawati Art Market and Guwang Art Market at least in Bali, if not in Indonesia. Also, authentic Balinese cuisine is a must try! Now that you know that Bali has amazing shopping spots, temples, beaches and clubs, what are you waiting for? Go ahead plan your trip to Bali and enjoy with your friends and family.
Frequently Asked Questions About Art Markets In Bali
Where can I buy art in Bali?
Some of the best places to buy art in Bali are: Ubud, Seminyak and Sanur. These places have some of the best art galleries in Bali.
What can you buy at Kuta Art Market?
Some of the things that you can buy from the Kuta Art Market are: Balinese souvenirs, surfboard fridge magnets, keychains, Colorful sarongs, fabrics and Bali art t-shirts.
What is Balinese art?
Balinese art originated from the Hindu-Javanese culture and came into existence during the Majapahit kingdom. It is an intricate art form that resembles baroque folk art with natural themes.
What can you buy in Bali Indonesia?
Other than art, Bali is also a great place to buy fragrances, bags, garments beachwear and more.
Which place is better for shopping Kuta or Seminyak?
While Kuta is a more diverse market with where you can buy clothes, art and other things for varying prices, Seminyak is better for boutique shopping.
---