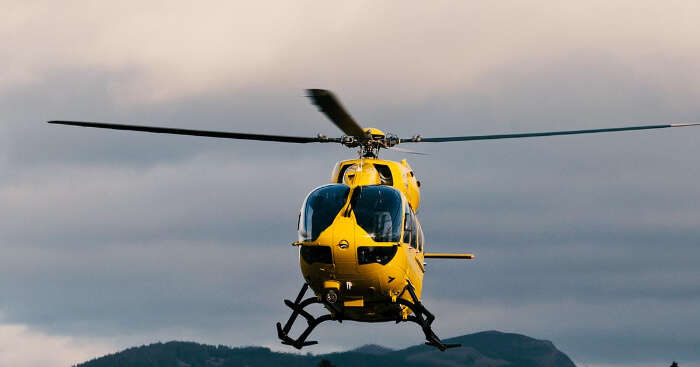 Have you grown to dread the trip to and from Kempagowda International Airport? Well, you can now breathe a sigh of relief as Bangalore's heli taxi is all set to kick-off its operations in the city from this week. Authorities at the Bengaluru International Airport Limited have tied up with a Kerala cased helicopter service, the Thumby Aviation, to facilitate India's first heli-taxi service. According to the heli-taxi service provider, the travel time will be reduced to 15 minutes.
According to Captain Nair, Thumby Aviation has two four-blade, single engine Bell 407 helicopter, but only one will be used in the first phase of the service. The heli taxi will fly from Kempagowda International Airport to Electronic City, Phase 1 and HAL Airport. The heli-taxi has enough space to accommodate six passengers at a time.
Heli-taxi timings, ticket price, and more…
The schedule for the flights is flexible, but for now, the taxi will operate in two slots. The taxi will fly passengers for 3 three hours in the morning from 6:30 am to 9:30 am, and then again in the evening from 3:30 pm to 6:30 pm. The ticket will be priced at INR 3,500 per person, which will come to INR 4,130 person after including GST. Other than that, there's a luggage allowance of up to 15 kg per person. If you want to carry extra luggage, you'll have to pay an extra fee.
For frequent flyers, Captain Nair says, "Depending on the response, we will think about introducing monthly or weekly passes. But as of now, we haven't thought of any such system."
How can I book a heli-taxi?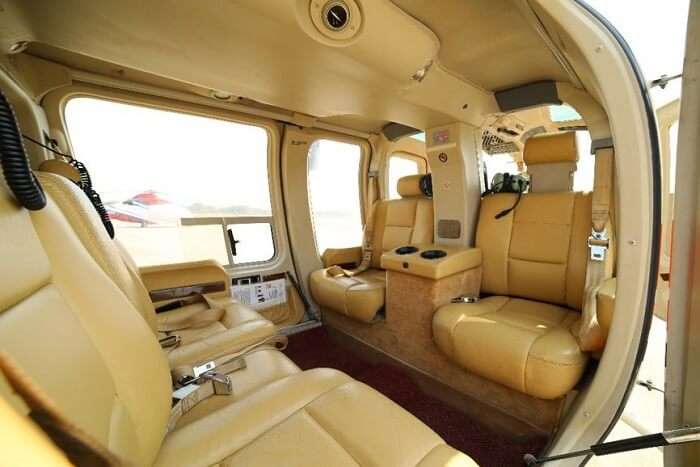 Thumby Aviation has its own app called HeliTaxii. Right now, the app is available for Android as well as iOS users and you can login either through Facebook or Via OTP. The best part is that users can book a seat even a month or two prior to their flying date. In case you haven't planned your trip ahead and want to ride the taxi, you can book a seat at the company's counter at Bangalore International Airport.
Captain Nair also says "There are some rooftop helipads available which need clearances from DGCA (Directorate General of Civil Aviation) for operating. We have plans to connect Whitefield and other parts (of the city) which will also be part of the second stage."
At the launch, Jayant Sinha, Union Minister of State for Civil Aviation said, "We hope that Bengaluru will lead the way for other Indian cities to adopt such services. In the Brazilian city of Sao Paulo, for instance, which is similar in size to Bengaluru, there are 300 helicopters operating as heli-taxis. My appeal to the operators is to keep their prices competitive with air-conditioned road taxis."
Further Read: Staying In A Private Jet Plane Just Got Cheaper Than Flying On One, And We're So Ready To Take Off!