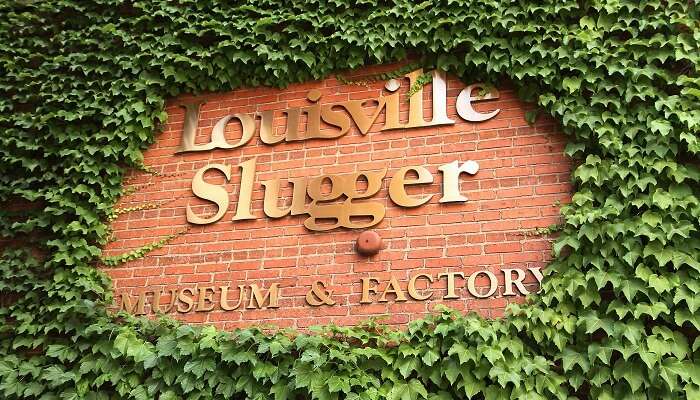 There's a booming cultural revolution ongoing in this Kentucky destination, and the best museums in Louisville are inviting you to dive right in.
When you step into, a vivid bustle comes into life and the more you explore the central area it becomes evident how the fleeting art and culture movement found a permanent home in the heart of this city. Whether you want to feel the energy of the Kentucky Derby beneath your feet or learn about some of Kentucky's most iconic landmarks, these museums are not only a great place to begin your journey but offer captivating experiences you might not find anywhere else.
Read on to learn more about the best museums in Louisville to add to your itinerary.
5 Best Museums In Louisville To Explore
Step back in time and find yourself blending into the local scene accompanied by fine institutions that offer an introduction to Louisville. Soak in the history and culture with a trip to learn about some of the most popular exhibits, showcases, and more with these best museums in Louisville.
1. Louisville Slugger Museum & Factory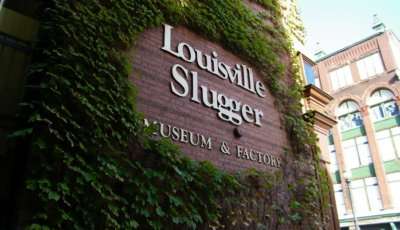 If you're a baseball enthusiast, this establishment is where you will find your passion come to life. And more often than not, it is incited when you catch a glimpse of the Louisville Slugger. While some of the most popular MLB players have attributed their success to playing with this Louisville-made bat, there's an aura of glory that alone can justify countless hours of roaming around in this place. Adding to the experience you can also take a peek at the 120-ft tall World's Biggest Bat and Babe Ruth's signed collection in the Grand Slam Galley. If you or a loved one is a fan of the sport, don't forget to get a custom bat made for a surprising souvenir.
Location: 800 W Main St, Louisville, KY 40202, United States
9 Amazing Things To Do In Missouri To Enjoy A Blissful Vacation In Mid-Western USA!
2. Frazier History Museum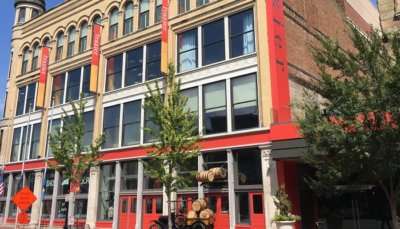 This historical museum is located in the downtown West Main District with a permanent display of the world's largest collection of toy soldiers and historic miniatures. Founded in 2004, the Frazier is affiliated with Smithsonian Institution and a tour of this establishment is considered an essential part of Louisville's tourism. If you are interested in the Kentucky Bourbon Trail, a programme led by the Kentucky Distillers' Association (KDA) to showcase the best of Bourbon whisky in the region, this is the starting location that you will be exploring during the tour.
Location: 829 W Main St, Louisville, KY 40202, United States
3. The Speed Art Museum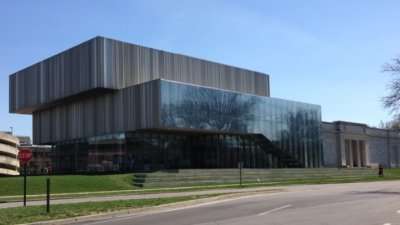 Standing in front of this establishment in itself is an experience of art as the former J.B. Speed Memorial Museum is a prime example of neo-classical style architecture built in 1927 by Arthur Loomis. It is also the first, oldest and largest institution in the field of art in Kentucky. If you are here, begin your journey with the Speed Concert Series and continue on to Art Sparks Interactive Family Gallery or After Hours at the Speed.
Location: 2035 S 3rd St, Louisville, KY 40208, United
America In September: A Comprehensive Guide For A Memorable Vacay
4. Kentucky Derby Museum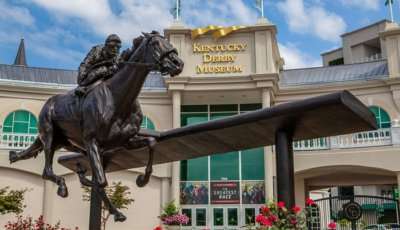 A key attraction in the Louisville region, more so for horse racing enthusiasts, the Kentucky Derby Museum is established on Churchill Downs in Louisville, Kentucky. The appropriate tagline that says, "Where every day is Derby day!" is exactly how the art is showcased in this place. Come for the exhibits and educational events that will teach you about the long-standing history of Derby in the area and stay for the southern flavours at brunch, unlimited bourbon, paired with the best of their seasonal showcases.
Location: 704 Central Ave, Louisville, KY 40208, United States
5. Conrad-Caldwell House Museum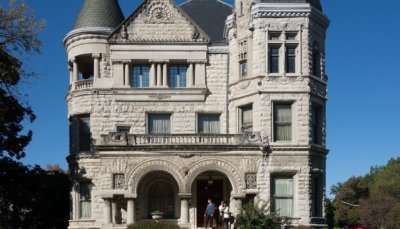 Conrad-Cladwell is where Richardsonian Romanesque architecture thrives and makes a space for the Victorian neighbourhoods in the nation. Located at the centre of Old Louisville, this museum is not only a preserved masterpiece of C. J. Clarke & Arthur Loomis's architectural firm but a culturally rich experience that will help you understand Louisville's Gilded age. One of the most famous museums in Louisville, the timeless charm of this prime location makes it a must-visit.
Location: 1402 St James Ct, Louisville, KY 40208, United States
12 Places To Visit In California: A Short Trip To Experience Miniature America In 2022
Lousiville's spirit stays alive in the countless landmarks and museums that stood the test of time and today, inspires and teaches through art, text and sculptures about what this destination truly means. If you are planning on visiting the States in the upcoming months, don't forget to explore our tailored list of the USA packages to help you find the perfect itinerary.

For our editorial codes of conduct and copyright disclaimer, please click here.
Frequently Asked Questions About Best Museums In Louisville
What are two museums that you can visit in Kentucky?
If you find yourself in and around Kentucky, don't miss out on a visit to Louisville Slugger Museum & Factory and the Kentucky Derby Museum.
What are the current travel restrictions for Louisville?
The state of Kentucky is open to domestic and international travel since the month of April. For more information, please check updates from the Louisville COVID-19 Resource Center before your departure.
Can you walk around downtown Louisville?
The downtown and Louisville metropolitan area are some of the best places for a walking tour or just a scenic stroll to enjoy the shops, restaurants and museums in the area.
How long does it take to tour the Louisville Slugger Museum?
The official Louisville Slugger Museum factory tour takes 30 minutes to complete.
Do you get a free bat at the Louisville Slugger museum?
Yes, according to their official website, 'at the end of the tour, you'll get a free souvenir mini-bat'.
People Also Read: