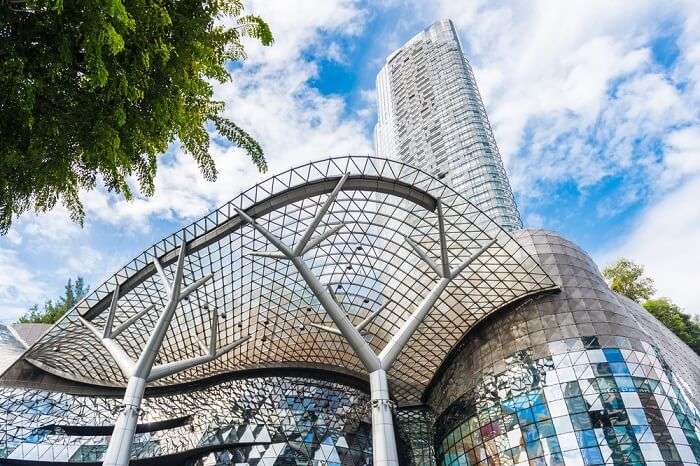 The Orchard Road in Singapore is hands down the most delightful shopping avenue in this city-state. It is a world famous shopping destination that will satisfy every whim and fancy of the shopaholic in you. Just make sure you have enough time on hand to explore all the places to visit in Orchard Road since there is so much to see and do in this expansive and attractive high street. With a fine collection of cutting-edge shopping malls, plenty of restaurants, flagship designer boutiques, and endless entertainment options, the Orchard Road is among the most in-demand retail neighborhoods in Singapore. It isn't just the most visited shopping destination here, but also the best one in providing leisure amenities and fine-dining options, along with a range of beauty salons, cafes, and more. It is a one-of-its-kind avenue with over 5,000 establishments that offer the ultimate lifestyle experience to tourists as well as locals. It is just about everything you'll need while you're staying in the Lion City. You'll surely end up with sore feet if you try to witness and indulge in all that this happening stretch of road has to offer in a hurry.

Wondering how it got its name? Well, Orchard Road was created back in the early 1830s, when it was simply an unnamed road and was home to fruit orchards, pepper farms, as well as nutmeg plantations. The first-ever departmental store on this road came only in 1958, and it was called Tangs, which was later renamed to House of Tangs once it started gaining popularity. It marked this neighborhood's first ever step towards turning into Singapore's most beloved shopping district and a bustling boulevard. Once you step into this retail and dining paradise, you'll be running around with a yearning to buy and try everything that it offers.
5 Best Places To Visit In Orchard Road In Singapore
Here are some of the finest places you ought to explore once you're in this gorgeous avenue. Make sure you spend an entire day here in order to fully explore this part of the town. Listed below are some of the best places to visit in Orchard Road, Singapore.
1. Clarke Quay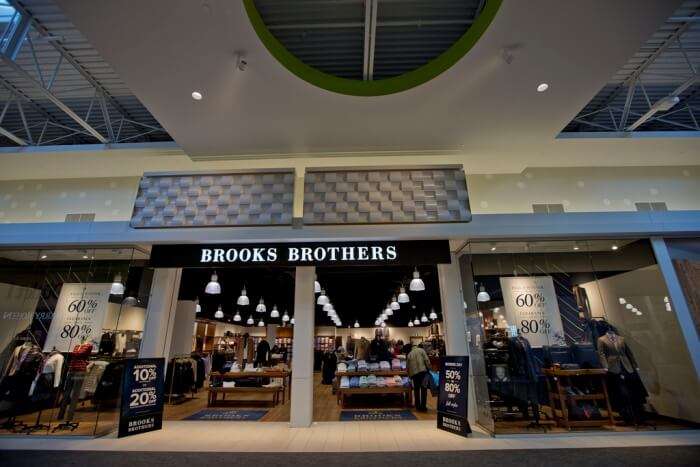 Pronounced as Clarke 'Key' and not 'kueh', it is one of the more popular places amongst the locals and is of historical significance. Its location is instrumental in positioning Singapore as the key port for the Malay states of Perak, Sungei Ujong and Selangor. It is named after the Governor of the Straits Settlements from 1824 to 1902, Sir Andrew Clarke. It was previously known simply as East and West Street in north Kampong Malacca. The pedestrian mall occupies a part of the road along the quay, which is also known as Clarke Quay.
2. Ion Orchard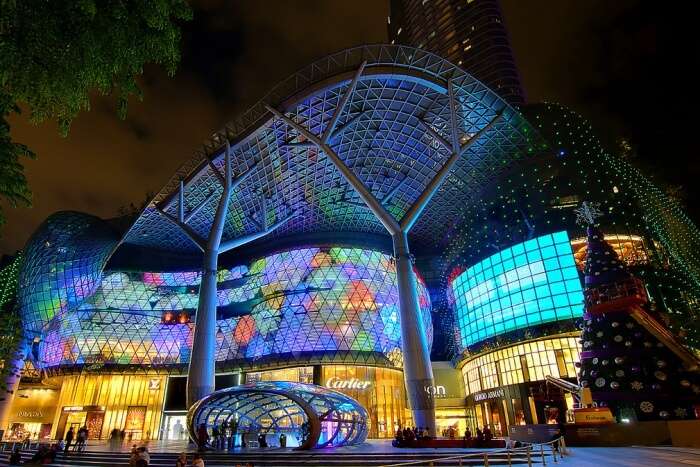 This shopping mall also comprises of a residential component called The Orchard Residences. The ION Sky, located on the 55th and 56th floors of this building, offers a panoramic view of the city with all its magnificent towers and buildings. So make sure to not skip those floors. The Media Façade, a multi-sensory canvas media wall, occupies the giant walls of ION Orchard. Located on the 4th floor of the building is an art and exhibition center called ION Art which was built with the purpose of promoting modern and contemporary art by emerging artists and designers.
Read More: 10 Things To Do In Novena To Make Your Singapore Trip More Fun'>
3. Fort Canning Park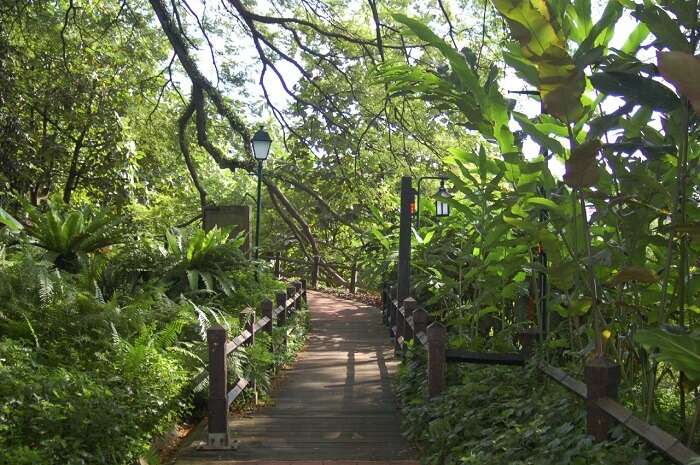 Image Source
The Fort Canning Park in Singapore is a vast green space located in the heart of this city-state that also happens to be one of its most significant historical landmarks. The park provides travelers and locals with a chance to escape the city chaos with plentiful walking trails and exotic plants. It also serves as a home to an intriguing underground WWII tunnel complex among other attractions revolving around art and history. It is nothing short of a welcome respite of quiet and refreshing greenery in Singapore, along with being a historical area fit for history geeks and photographers. This place was earlier known as the Forbidden Hill when archaeologists discovered 14th-century Javanese artifacts here that dated back to the time when Singapore was a part of the Majapahit empire. A sacred place to the Malays residing in Singapore, this place is also home to the shrine of Sultan Iskandar Shah, the last monarch of the old kingdom of Singapura.
4. The Istana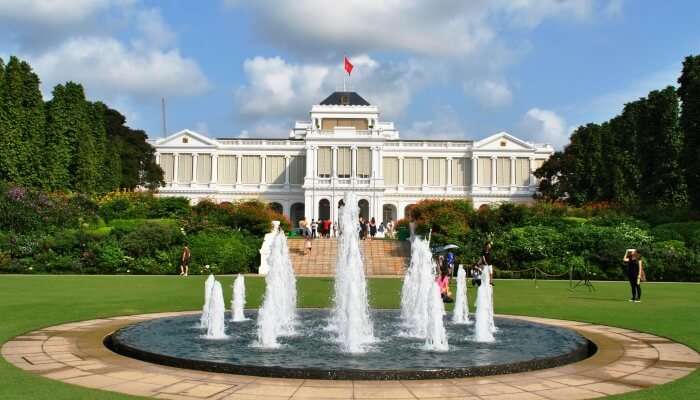 This is one of the most prominent tourist attractions in the Orchard Road. The Istana has been established as an official residence as well as workplace of Singapore's President. "Istana' refers to 'palace' in Malay language and the President usually gets to receive as well as entertain guests here. This venue is also used as a working place by the Prime Minister as well. This is definitely a must-visit attractions and is counted amongst the most intriguing places to visit at Orchard Road.
5. Emerald Hill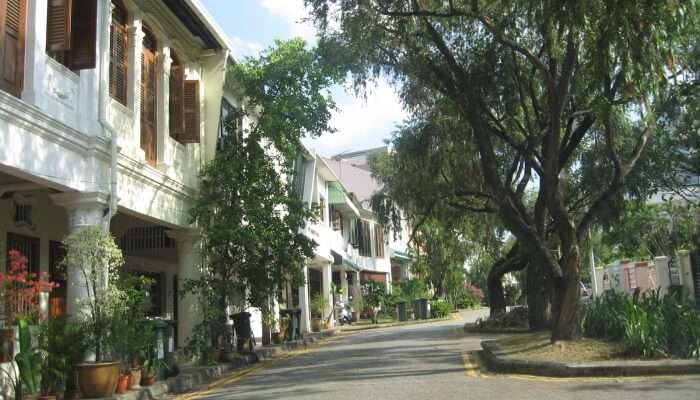 Emerald Hill is considered to be a prominent attraction in the neighborhood of Orchard. This place used to be an abode of Singapore's affluent members that belonged to the Peranakan community. This place is known for the awe-striking Chinese Baroque architecture. This location is ideal for those seeking a place as an escape from the bustling shopping areas of Orchard Road. With a promising tranquility and refreshing environs, Emerald Hill is definitely one of the most sought-after places to visit on Orchard Road.
Make sure you don't leave from Singapore without exploring the best places to visit in Orchard Road. And when you're back from your holiday in Singapore, don't forget to tell us about your fabulous experience!
---
Looking To Book An International Holiday?
Book memorable holidays on TravelTriangle with 650+ verified travel agents for 65+ domestic and international destinations.
---
div.nav-links {
display: block;
float: left;
width: 100%;
padding: 0 20px 10px;
}
div.nav-links a {
display: inline -block;
float: left;
margin-right: 4px;
font-size: 13px;
webkit-box-sizing: content-box;
-moz-box-sizing: content-box;
box-sizing: content-box;
-o-text-overflow: clip;
text-overflow: clip;
text-decoration: none !important;
margin-top: 5px;
border: 1px solid #c8c8c8;
font-style: normal;
border-radius: .25em;
padding: .2em .6em .3em;
line-height: 23px;
}
div.nav-links a:hover {
background-color: #009688;
color: white;
}
Comments
comments