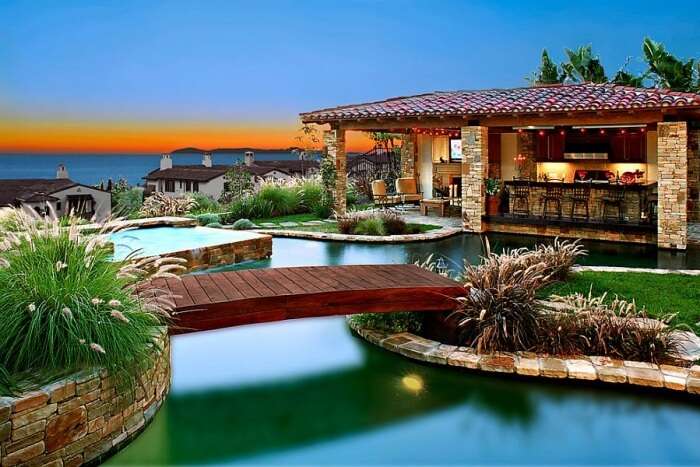 Overview
Cambodia is not only the land of culture and iconic religious stoppage but also a place of sparkling beaches and sandy shores. A dull body mind and soul can be revamped by scintillating beaches in Cambodia. Besides watching sunrise and sunset, Khmer's hospitality can be enjoyed at best with Cambodia Resorts with fun-filled thrilling activities. Scuba diving, Snorkeling, and some adventurous water sports at beach resorts will make the spine chill at first and smile at last. Situated in the glittering coastal lines Calm atmosphere of these resorts turns out waves coming musical in the lush greenish ambiance make the travelers mesmerizing. If beaches are destination decided to enjoy, then seaside at tropical weather should be the preference. If the purpose of the visit is to relax with nature and stay cool watching crabs tickling in sands and to cook fresh fishes caught right away and experience the heaven in this earth, then Cambodia Resorts is one destination to cherish for.
Special Experiences
Swimming in the crystal clear waters is the first thing a traveler excited to do. No matter what, the stunning beauty of Cambodian beaches makes the tourists spellbound. Best way to start the day at Cambodia resorts is Yoga. Sitting on the rocks in the early morning and practicing the asanas will keep one mind and body fresh for the day's journey. Then a renovated coral reefs and parrot fish will welcome guests in the pristine waters who jump into the sea with a snorkel. Taking a breathtaking adventure in Cambodia Island resorts, especially Scuba diving will be a memorable one. Sea kayaking is one more attraction which helps in exploring mysterious landscapes in between the sea and will halt for sizzling picturesque view on the go. One can learn cooking with trained chefs at best resorts in Cambodia, make a try and impress co-traveler with delicious fish barbeque and smoked baby back ribs. Exotic island resorts in Cambodia is not only for adults but also engages children with quite interesting activities like Pot making, coloring, and make Mandala with color string. Stand-up Paddle boarding is one more excitement a traveler must not miss in water adventure sports at Cambodia holiday resorts.
Facilities
Having sunset views of Bay of Thailand at the private terrace is what is called heaven on earth. The Panoramic view is available only in a few places and one such is Cambodia Island resort. Relax a while with Khmer massage, a traditional one accompanied by various methods of spa and wellness treatments. Digital detox is a program at Cambodia Island resorts where one can detoxify from social media addiction as no mobiles are allowed, and find inner peace at least for a while. Agro-tourism is one fantastic service provided by various Cambodia Island resorts where one can indulge in agricultural activities, and experience the rural life of Khmer culture. Some of the best Cambodia resorts are listed here for the purpose of choosing the right stay, Samloem Laguna resort, Song Spa Private Island, and Moonlight resort
Dining
Cambodia is a land of unusual food culture. From duck foetus to spiders and algae to snakes average Cambodian can eat anything that is digestible. Hence as a traveler, one can boast the variety tried in the land of Khmer at home. A fine thing about Cambodian dining is one can not only taste the food but also can make the recipe. From roadside shops to well-built restaurants of architectural beauty, dining is unique and rest of the world is realizing that in a fast pace. Prahok, a fermented fish paste forms the basic ingredient that gives the native flavor in Cambodian cuisines. Fine dining at Cambodia resorts is a must try, as one tasting the authentic Cambodian grilled fish dipped in teuk trey (fish sauce) watching the waves peddling is gifted. Restaurants in Cambodia Island resorts not only serve traditional Cambodian menu but a tasty Mediterranean, Continental and Western line up too.
FAQs
Q1. What are some unique ways to enjoy the sunset at Cambodia Resorts?
A. Despite having a beer at sun loungers, there's another way to see the sun setting at the gulf of Siem. Cruise services are available and one can view the ruins of temples dated back in twelfth-century through river cruise in the daytime followed by looking sun diving into the sea by evening.
Q2. Tired of Walking, what can be done for roaming around?
A. Most of the beach resorts in Cambodia rent bicycles. One can slowly roam around the neighbouring shores and explore the beauty of the coast.
Q3. How about the privacy in Cambodia Resorts?
A. Cambodia is one of the few places having private beaches. Beach resorts in Cambodia have private balconies in their rooms, where one can enjoy his extreme inner calmness without external disturbance.
Q4. Are pools are good and safe?
A. Saltwater infinity pools are available along with regular ones, which are absolutely safe and also very relaxing.
Q5. Can one play games at Cambodia Resorts?
A. Pool games are available. But one should not miss the water sports like scuba diving, snorkelling and peddling in the pristine waters.
Thus divinity is experienced at ease in Luxurious rooms and over water villas at Cambodia Resorts. Apart from spectacular religious aka archaeological complex at Angkor the Agro Tourism, island safari, River cruises, Wildlife and Bird sanctuaries, will make the vacation in Cambodia a warm dream even after some decades. Travelers shall Catch the rod while the iron is hot as Cambodia rapidly emerges from the past ruins and running towards the most wanted destination in South East Asia. Accompanied by fascinating Cambodia resort hotel, one can relax at his will and enjoy the hospitality of Khmer. The serenity of waters and white sandy shores hypnotize the mind and beguile the guest to come back every now and then.