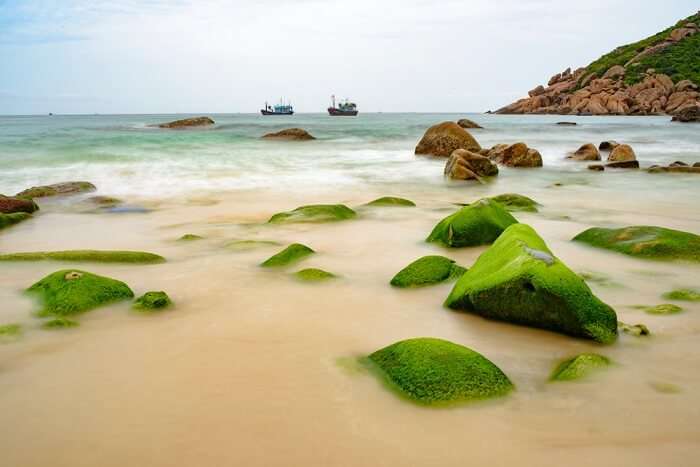 One of the most attractive and beautiful Binh Ba island is not known to many. It has the cleanest ambiance and is also called the lobster island due to its richness. You must definitely keep this place in your bucket list if you are visiting Vietnam. Surrounded by varieties of trees and an extraordinary scenic beauty, Binh ba island will give you one of the most exciting experiences. This island is a home to a lot of sandy beaches which are utterly clean and serene. Being strictly managed and run by the military, Binh Ba can be considered a relatively clean island, which keeps the essence of rustic nature and has not been destroyed by people around. Also, binh ba island weather is very suitable in the month of March or September and is the best time to visit.
Best Time To Visit Binh Ba Island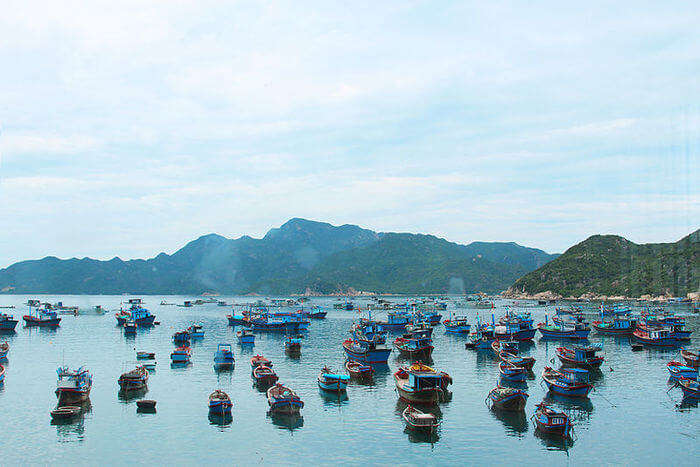 Binh Ba is an isolated island preserving its scenic beauty in its arms. You can go with your loved ones or just bump into this place all alone. There is no definite period and you can visit at any time you want, but the most ideal time is still from March to September. You'll find binh ba island weather more preferable then. In addition to it, you should forbid visiting on weekends and try to make out a time at the weekends if you want a noisy free holiday. During holidays, the number of tourists visiting here is comparatively very high, making it hard to enjoy the beauty of the island. Also, you should spend at least 2 to 3 days here to experience the best qualities of the island.
Top 6 Things To Do In Binh Ba Island
Here is a list of things to do that you shouldn't miss out when you visit this Binh Ba Island. So, scroll down to know what awaits you in this gorgeous island!
1. Sunbathing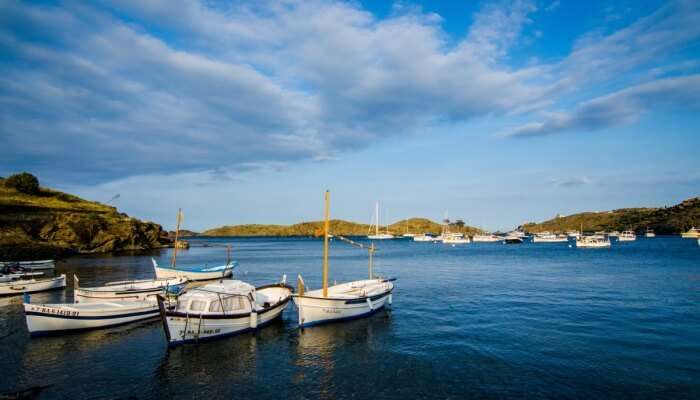 Binh ba island has the most secluded and cleanest beaches and the water is very pristine: a perfect example of an ideal beach. You'll hear the chirping of the birds along with the gushing of the crystal clear water which will truly make your day a happy one. It is one of the most captivating experiences. There many beautiful beaches around this area which are least polluted and are covered with white sand and surrounded by trees. All these factors make relaxing on the beach and basking the sun one of the best things to do on Binh Ba Island in Nha Trang, Vietnam.
Must Read: Paragliding In Vietnam: Top 10 Places That Are Perfect For An Enthralling Vacay
2. Sunrise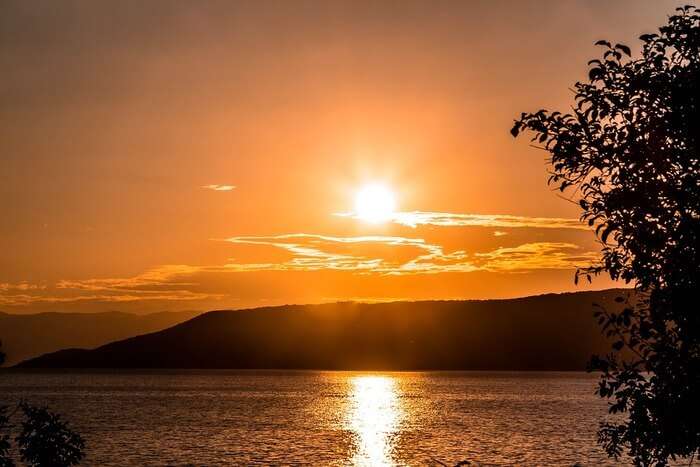 There are a lot of beaches on Binh Ba island in Vietnam, but three of the most famous beaches are highly preferred and hold a special feature. The sunrise from the beach is a view worth dying for. There are mainly three famous beaches located here, namely Bai Chuong beach, Bai Nom beach, and Nha Cu beach. Each one has its own special characteristic for visitors to explore. In Bai Chuong, the best sunrise is to be seen. You have to wake up early in the morning to catch the most amazing view of the place.
A tint of sun rays falling on the waves gives immense pleasure to the eyes and the heart. It is one of the most poetic experiences. The sky changing color is also one of the most beautiful features of the sunrises. Another famous beach is the Bai Nom. It is an ideal beach visited by the tourists who love camping. Another important reason what people enjoy here is stargazing. In this secluded area staring at the stars gives an exciting experience to the star lovers. Nha Cu beach is also loved by many visitors. People visit this beach mainly for scuba diving.
Suggested Read: Villas In Vietnam: 6 Places To Hit The Sack In Trung Quốc
3. Floating Dinner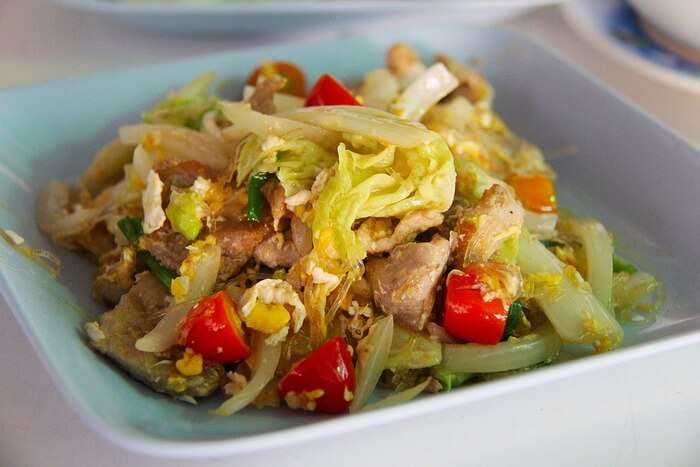 Imagine spending your time on the beach while experiencing the privilege of floating in the sea? Spending a night midst of the sea with the sound of the waves is an ideal imagination dinner date which everyone would like to spend time. On a full moon night, the experience seems more beautiful. This is the best part of the Binh ba island tour! You'll be given life jackets too to avoid any risk there. Sounds interesting, isn't it? In binh ba island, you'll get to experience this and spend a relaxing time with your loved ones. So, a dinner in the floating sea is an experience you should never miss if you are planning to visit this place.
Suggested Read: A Guide To Vietnam Museum of Ethnology For History Buffs
4. Seafood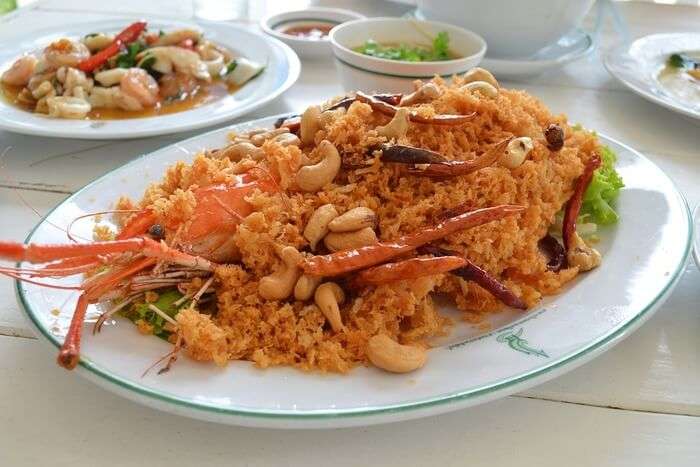 Seafood of Binh ba is the most popular and has some really delicious taste. The organizers of the tour also arrange a boat to the beach while being able to eat on the raft. Shrimps are very popular in this Vietnam island. There is a musical event organized especially for the tourists such as combine karaoke and party. Other than that, you can always pay a visit to the local market and organize a seafood buffet by yourself. During the evening time, you can go to the dock area and find many places where the locals sell seafood. You can also get plenty of other seafood like lobster, shrimp green, fish, sea snail, sea cucumber, abalone, oysters, squid.
The prices are quite reasonable and you can choose the seafood accordingly. You can eat right at the restaurant or can pack the food and visit the Nom beach to enjoy while watching the sea. The organizers generally lend the essential tools to the tourists such as oven, chopsticks, and bowls. You just have to borrow a tarpaulin and find a suitable spot, then enjoy and celebrate the time. You can also find many shops selling many tasty and inexpensive dishes like bread soup or noodle fried, fish noodles and barbecued meat, pasta, smoothies, baked rice paper.
5. Beach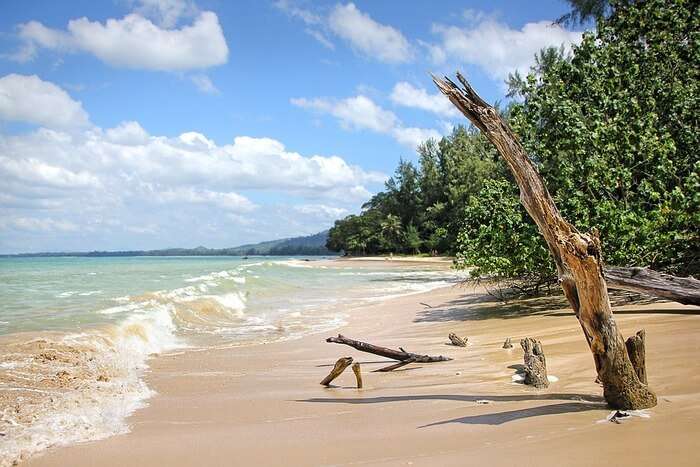 If you are looking for a place away from the noisy environment and overcrowded areas, Binh Ba Island is the best place to spend your time. Historically speaking, it was a military island, which had restrictions on people outside entering this island. So, it was not that famous previously. Now, the rules have been loosened, but foreigners are still banned. This is also the reason why until now Binh Ba Island wasn't that popular. Only a few tourists have heard about this place and come here. About 700 households with over 5000 people live here which makes it one of the uncrowded island free from a noisy environment. You need not even worry about camping if you visit this place.
Suggested Read: An All Inclusive Guide To Vietnam Military History Museum
6. Culture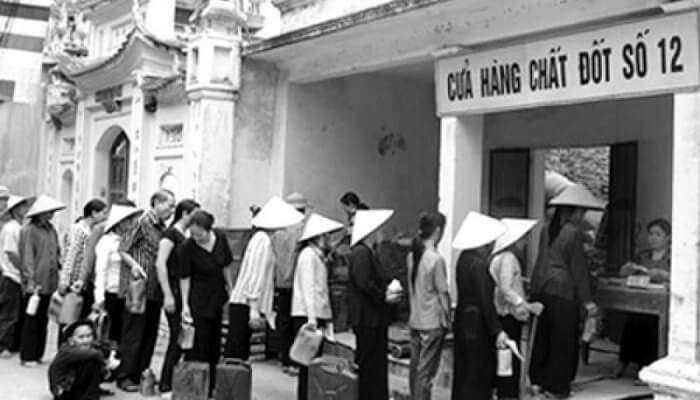 An amazing beach with the most beautiful view along with an environment of the most hospitable people is an ideal place to spend your vacation.The people of the Bin bha island are extremely friendly. There are a few numbers of people but they treat visitors with great hospitality and approach in an amicable manner. The people won't make you feel alienated or like an outcast as well. Their people offer homestay as binh ba accommodation and provide a homely atmosphere.
Suggested Read: 12 Indian Restaurants In Vietnam You Should Visit To Taste Desi Flavours
How To Reach Binh Ba Island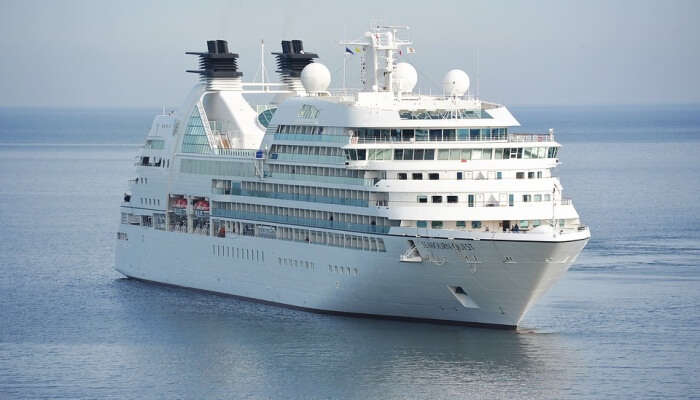 You need not worry about transportation either if you're planning to visit here. There are three modes of transportation by which you can reach the island, visit by planes, cars, and motorcycles.
There are many flights from Ho Chi Minh (Hồ Chí Minh) City to Nha Trang. In the Cam Ranh airport, as soon as you get off the plane, there will be a long line of taxis parked outside. They will take you to Ba Ngoi port. For a distance of 15km, it just takes over half an hour to arrive there. Binh Ba Island Tourism takes care of its tourists but you have to watch the reasonable time to go to Binh Ba Island by aircraft or by ships in case you don't have to wait at the ports.
You'll also find high-quality buses or tour buses for the comfort of the tourists. You'll also get the accommodation easily and a variety of hotels are found also with homestay at the houses of the locals.
Further Read: Enjoy Authentic Vietnamese Hospitality In These 10 Cheap Homestays In Hanoi
So, Binh ba island is the best suitable place to visit or spend your vacation and relax. You can also try rafting or scuba diving which will give you an exciting experience for a lifetime. So, pack your bags and book a trip to Vietnam with your friends and family for a thrilling holiday!
People Also Read
Cát Bà Island Phu Quoc Island Tuần Châu Island
---
Looking To Book An International Honeymoon?
Book memorable honeymoon on TravelTriangle with 650+ verified travel agents for 65+ domestic and international destinations.
---