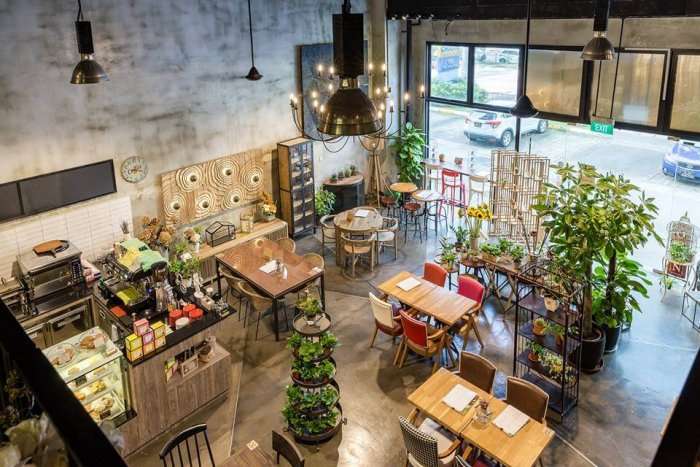 A trip to Singapore is incomplete without going through the thrill of cafe hopping and pub crawling culture that it enthralls. Tourists can have a blast voyaging through this city, you can admire the architectural marvels, visit the historic landmarks, take a stroll at one of the parks or go on a river cruise while gaze out the window, imbibing the scenic beauty of Singapore. Apart from flocking around and doing a lot of sightseeing, you can also visit these cafes in Anson Road and catch up with your friends over a cup of coffee and delicious snacks.
Indulge in lip-smacking authentic Singaporean cuisine and witness a whimsical sunset from one of these cafes on Anson Road.
Cafes In Anson
Check out this list of cafes in Anson, Singapore to make your trip a better experience by indulging in lip-smacking cuisine and an exotic cup of coffee that will soothe your senses.
1. Jewel Coffee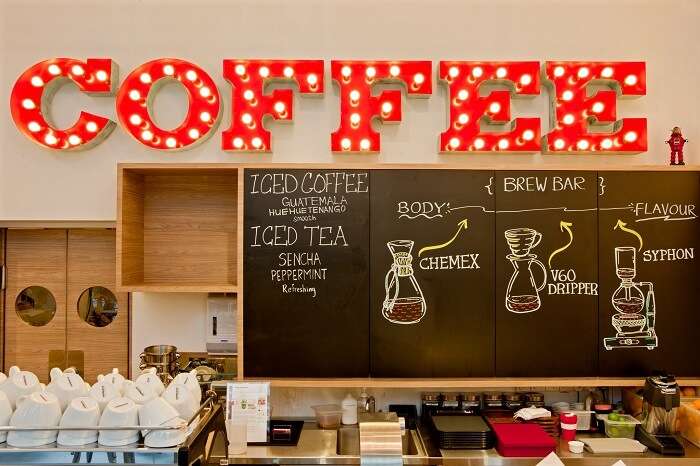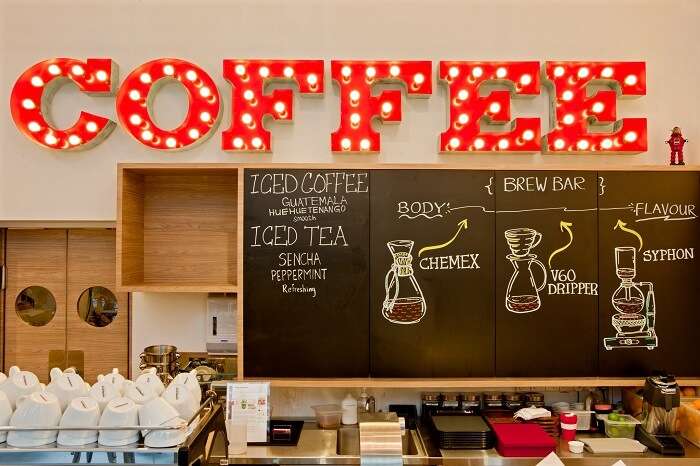 Located in the heart of Singapore, Jewel Coffee is providing the best coffee in the world to a whole host international coffee enthusiasts and coffee lovers alike. Jewel Coffee is the fastest growing specialty coffee company in Singapore and consistently raising standards in a booming Singaporean coffee culture.
Location: Jewel Coffee, 442 Orchard Rd, #01-01 Claymore Connect Mall, Singapore 238879
Timings: 7 am – 9pm
2. World Peace Cafe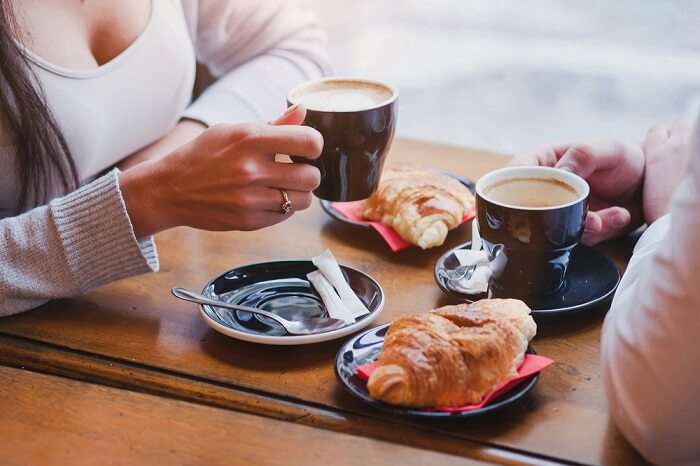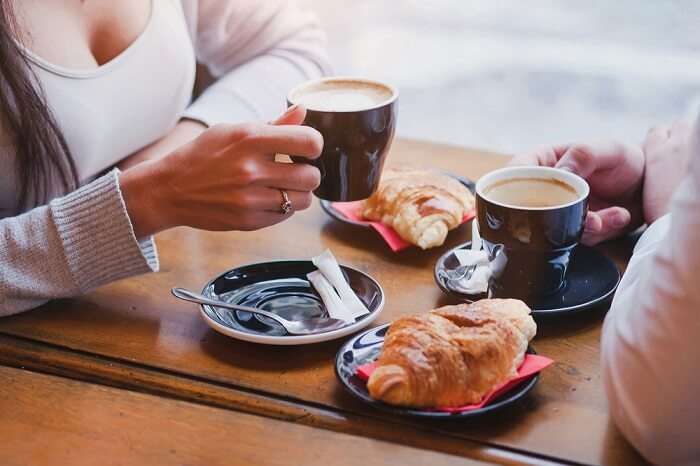 The World Peace Cafe is the perfect spot to unwind and refresh yourself in the midst of a busy, tiring day. It offers an environment where people are bound to make new friends and create a friendly atmosphere that customers cherish. You get to devour on homemade comfort food, the cafe is entirely run by volunteers and has no WiFi, so you're allowed to bond with strangers to catch up in a peaceful, and a relaxing environment.
Location: World Peace Cafe, 134 Neil Rd, Singapore 088863
Timings: 9 am – 3 pm
3. Japan Rail Cafe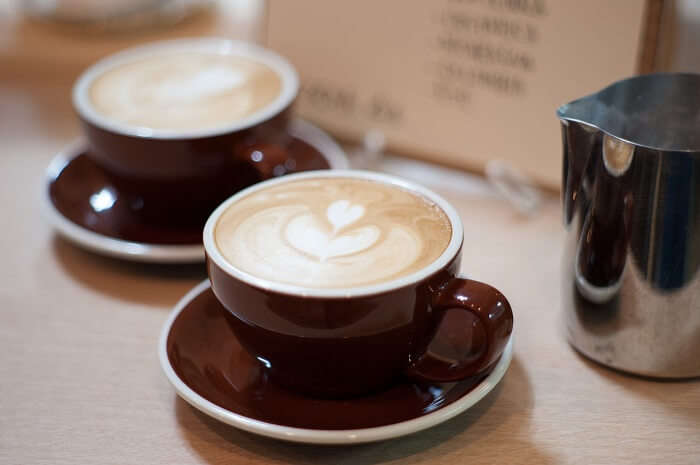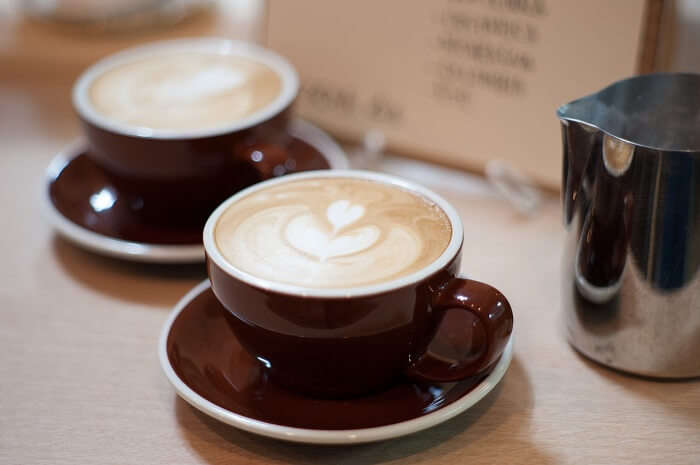 Singapore's only travel themed cafe is a one-stop shop for food and all things about Japan. Aimed to promote Japan tourism, this cafe was opened by East Japan Railway Company (JR East). The menu at this cafe is the same as what you get in JR East's restaurants in Tokyo.
Location: Japan Rail Cafe, 5 Wallich St, #01-20, Singapore 078883
Timings: 11 am – 9 pm
4. Ya Kun Family Cafe

Ya Kun Family Cafe dates back to the 1940s when it first opened as a modest coffee stall and till date the legacy of the Ya Kun continues with unparalleled kaya toast and irresistibly fragrant coffee and tea, amidst a cosy atmosphere for you to relish the hot cup of exotic coffee.
Location: Ya Kun Family Cafe, 6 Shenton Way, #03-24 OUE Downtown Gallery, Singapore 068809
Timings: 7:30 am – 8:30 pm
5. Koi Thé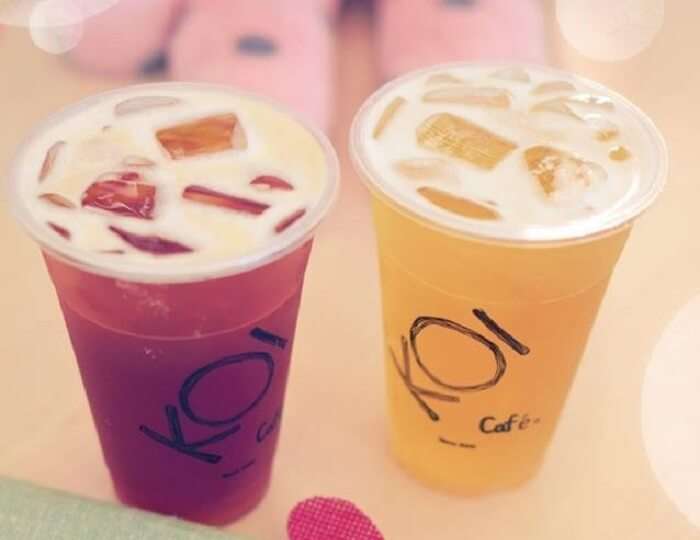 The KOI café is specially for the people who are health conscious and are careful about their calories intake. The Koi café was established in 2008 and since then it has been serving its customers with loyalty and excellence. You will get the famous Taiwanese Milk Tea here for which most of the people come here. There are 4 levels of sweetness followed for the health conscious people and they will add sugar based on your preference. You can either dine in here or take away food as per your choice.
Location: 10 Bukit Batok Central, #01-07, Singapore 659958
15 Exceptional Cafes In East Coast To Taste Singapore's Delicious Cuisine In 2022!
6. Ya Kun Family Café

The best place to hang out with friends and family in Bukit Batok is the Ya Kun Family café. Whether you are looking for a hot cup of refreshing coffee or some light refreshments, you will not be disappointed at all. The interiors of this place is designed beautifully and the ambiance you get here is quite peaceful. Apart from the authentic Singaporean cuisine, you get other Asian delicacies as well at affordable prices and great quality. The staff is courteous enough to serve you with patience and take care of all your needs
Location: 1 Bukit Batok Central Link, #01-10/41 West Mall, Singapore 658713
10 Cafés In Bukit Batok To Relish True Flavours Of Singaporean Food!
Apart from these cafes in Anson, you can also visit the glitzy bars in Singapore to party with your friends like there's no tomorrow and live it up on your vacation in Singapore. Plan your trip and make sure you visit these cafes in Anson to catch a break and unwind after a tiring day of exploring the Lion City's many wonders.
Comments
comments