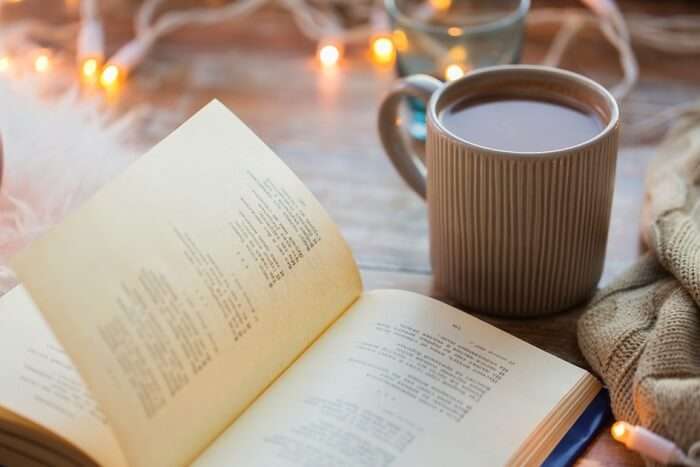 The East Coast Road in Singapore is mostly a residential complex that offers a few sightseeing options as well. Most visitors only use it to get to and fro the Changi Airport, which is why they end up missing all the great restaurants and cafes in East Coast that would otherwise serve as an absolute delight for foodies. Along with your favorite cup of freshly brewed coffee or tea, these cafes offer everything from quick bites, late-night snacks, to authentic Singaporean meals. Home to many of Singapore's culinary icons, the East Coast area is perfect for bringing the awesome cuisine of this island nation to the platters of foodies who flock to this place from around the world.
If your lengthy round of sightseeing in the city has left you fatigued and tired to the bone, you should step into these coffee houses for the finest fare and beverages to beat the heat and relax with your friends or family. Stop by and take advantage of the chilled out vibes, calm decor, and world-class services! These cafes are suitable for all types of food and drink preferences of travelers.
Best Time To Visit East Coast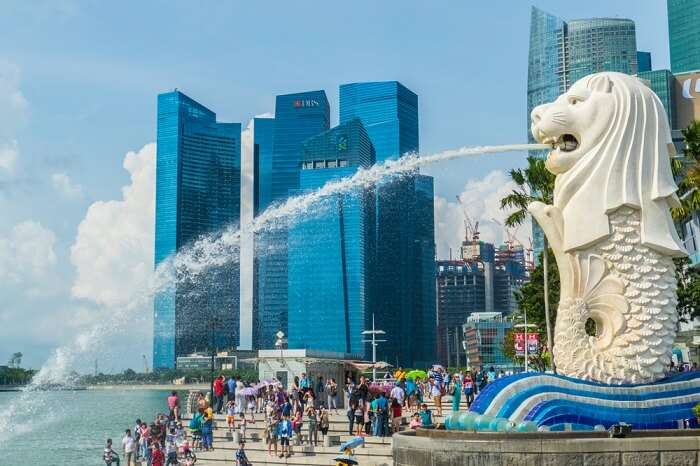 It's true that Singapore is a year-round destination. But even then, experts highly recommend against visiting this island nation in the peak tourism months between September and March so that travelers do not end up dealing with crowds of tourists and elevated prices of hotels. East Coast can be visited in the summer as well as winter months, both of which are ideal for checking out this serene little locality. While November and January are known to be the wettest months in Singapore, May and June are the hottest. All in all, this place is relatively pleasant no matter which season you visit it in.
15 Best Cafes In East Coast Singapore
Given below is a list of the best cafes and coffee houses in East Coast that you should check out in Singapore. A simple cup of coffee with friends, a night out with your beloved, a sumptuous meal with your family – these cafes are fit for all!
1. Ya Kun Family Café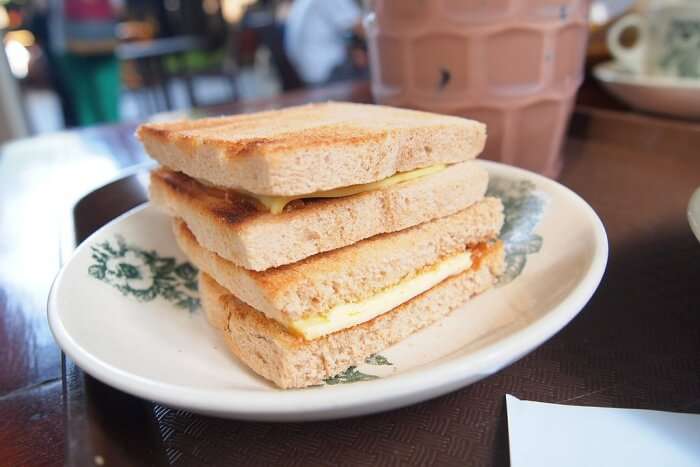 To try sumptuous local breakfast, visit Ya Kun Family Café. Located in Terminal 3 of Changi International Airport, this is one of the most sought-after cafes in Changi that caters to office goers and transit passengers. The place remains crowded at most times of the day. Their signature dishes like Fish Otah Toastwich tea frosty and chicken curry noodles are certainly worth trying.
Must try: Kaya toast and nasi lemak
Location: 5 Changi Business Park Central 1, B1-36 Changi City Point, Singapore 486038
Cuisine: Local Cuisine
Cost For Two: NA
Zomato Rating: 3.4/5
    12 Best Work-Friendly Cafes In Changi That Are Worthy Of Your Time And Money
2. Different Taste Cafe & Restaurants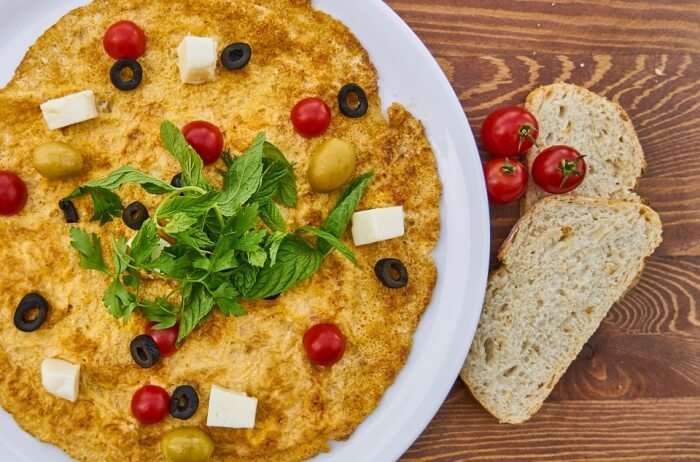 Established in the year 1989 and running successfully since then, Different Taste Cafe & Restaurants is a big name in the list of Singaporean cafés. Although it started as a café, it has already become a full-fledged restaurant now. Today, it runs outlets in different parts of Singapore besides Pasir Ris. This café became popular since establishment for being first Singaporean food outlet that has been serving variety of local dishes with excellent aroma. Its curry puffs are popular like chicken pies and sandwiches. It now offers unlimited varieties of dishes.
Must Try: Hot Dogs, Curry Fish Head, Zhi Char, Foo Yong Omelet, Chicken Prawn Paste, Honey Pork Spare Ribs, Sweet & Sour Sliced Fish, Tofu Soup, Bittergourd Soup, Seafood Mixed Vegetables, Sambal Sotong
Location: #1 Pasir Ris Close, #01-32/33 Downtown East 519599 Singapore
Cuisine: Singaporean, Chinese, Fast Food Casual Dining, Café
Cost For Two: ₹ 1542/- – ₹ 2570/-
Zomato Rating: 3.5/5
    10 Cafes In Pasir Ris You Must Visit To Have A Taste Of Local Flavors
3. Ministry Of Rojak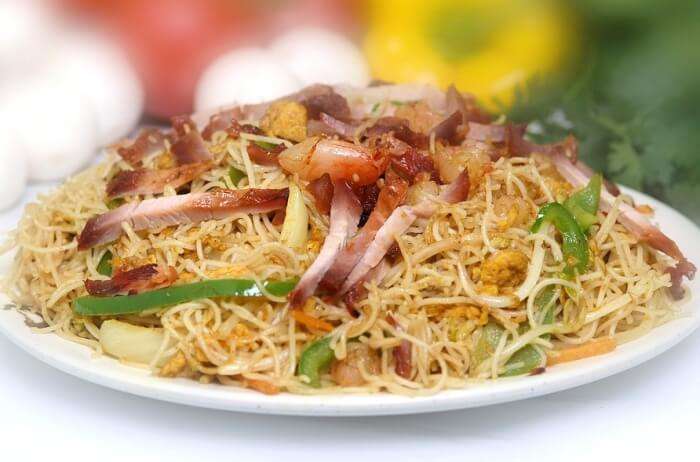 Established in the year 1960, Ministry Of Rojak café has maintained the quality parameters since many decades. The delicacy of unique recipes that represents Indian and Singaporean cuisines make it a sought after choice of hundreds of thousands of food lovers. An extension of Abdhus Salam Rojak, which hails from the Rajah Centre, Ministry Of Rojak café is a famous name in the Rasir Ris area in Singapore. This café cum restaurant is known for its authentic Indian recipes. Foodies love its best quality original hawker street food with total Indian aroma.
Must Try: Sweet Potato Sauce, The Rojak Fondue
Location: #1 Pasir Ris Central Street 3, #01-30 Whitesands, Pasir Ris 518457 Singapore
Cuisine: Indian, Singaporean
Cost For Two: ₹ 1025/- – ₹ 2050/-
Zomato Rating: 3.9/5
    13 Amazing Things To Do In Singapore With Kids In 2022!
4. The Place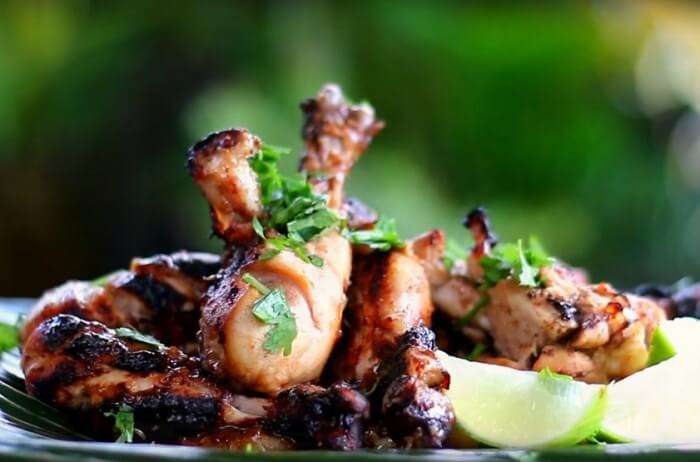 Considered one of the best cafés in Pasir Ris, Singapore, The Place; Delihunt is known for variety of burgers and coffees. As this cafe prepares several popular Singaporean recipes too, it is often rushed by the locals besides tourists and the visitors looking for takeaways. Its outdoor seating arrangement to seething atmosphere appeals to the visitors. It is a great place for yummy light recipes.
Must Try: Grilled Chicken, Chicken Burger, Fish Burger, Pork Soup, Coffee
Location: #61 Pasir Ris Green 518225 Pasir Ris Singapore
Cuisine: Café, Singaporean, Burger
Cost For Two: ₹ 1024/- – ₹ 1650/-
Zomato Rating: 4.1/5
   15 Best Restaurants In Victoria For An Extraordinary Singaporean Delight
5. Johnson Duck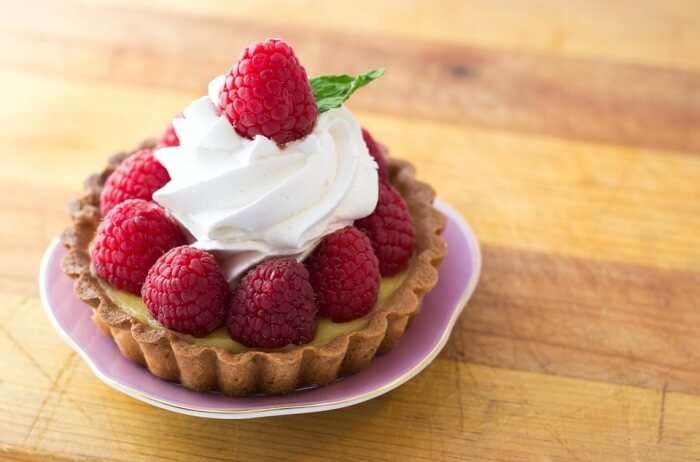 Foodies love the variety of breakfasts being served in Johnson Duck in Pasir Ris, Singapore. This café has already emerged into a big name in the region for its great desserts, coffee and varieties of meals. Locals and tourists enjoy eating at this café. Its yummy food varieties have made it a popular name today.
Must Try: Coffee, Desserts
Location: #62 Elias Road, Elias Mall 510623, Singapore
Cuisine: Café, Chinese
Cost For Two: ₹ 410/- – ₹ 900/-
Zomato Rating: 3.5
3 Classy Bars Near Universal Studios For The Best Nightlife Experience In Singapore
6. Badoque Cafe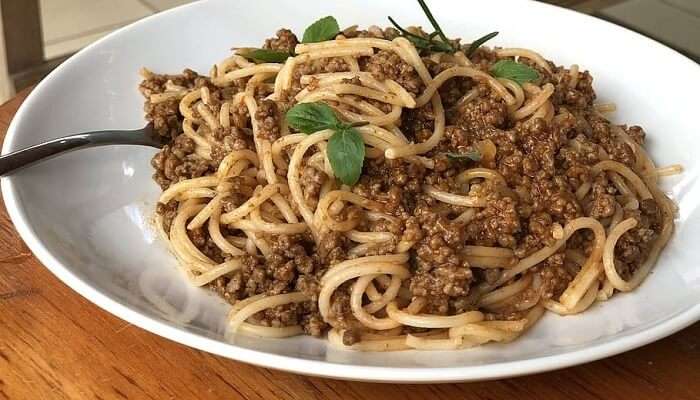 Badoque Cafe is one of the rustic cafes in the east coast region of Singapore. It offers an idyllic spot for a get together with friends or just to enjoy a laid-back meal after a tiring day of sightseeing in Singapore. Badoque Cafe is famed for serving the finest blend of cuisines from various cultures, thus giving every traveler with an exotic taste bud to relish some mouth-watering dishes. The humble and welcoming staff of this restaurant makes the entire experience more fun-filled.
Must Try: Spaghetti, Donburi, Beef Ribs
Location: 298 Bedok Road, Bedok Shopping Complex, Singapore 469454
Cuisine: Asian, Greek, Mediterranean
Cost For Two: INR 1500
Zomato Rating: 3.7/5
3 Famous Restaurants Near Hillview, Singapore Which Are Every Local's Favorite To Visit In 2022!
7. Fresh Fruits Lab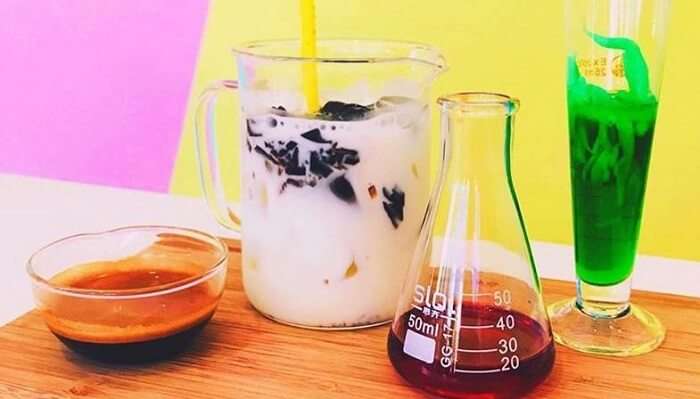 Image Credits: Fresh Fruits Lab
Fresh Fruits Lab aka FFL is among the favorite cafes of locals and tourists alike in Singapore. This themed cafe has something for every taste bud, from adults to the little ones. As the name suggests, the theme of this restaurant is that of a core laboratory that intrigues kids of every age. With the interiors painted in pastel shades and the food turning out to be as photogenic as it can get, Fresh Fruit Labs will definitely be a blessing to your 'Gram feeds. These guys have a separate menu for kids which is what makes it super hit among that age group.
Must Try: Pancakes
Location: 351 Changi Road Lor Marzuki Singapore 419818
Cuisine: Continental
Cost For Two: NA
Zomato Rating: 4.1/5
Singapore Trip From Mumbai: Deets Of Our Unforgettable 6 Days Journey
8. Second Storey Cafe & Bar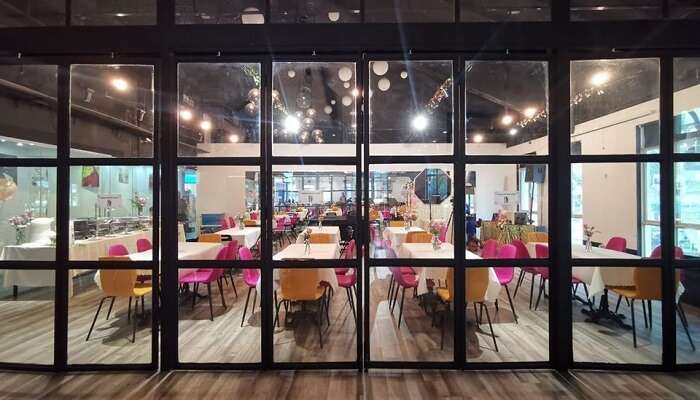 Image Credits: Second Storey Cafe & Bar
As the name suggests, Second Storey Cafe & Bar is sitting on the second floor of a shophouse. This casual dining is perfect for those who wish to enjoy a laid-back dining experience. The cozy and welcoming interiors of this cafe are perfect to enjoy times with families or take a partner out on a date. An all-day brunch menu served in this restaurant is the highlight. You can enjoy a hearty and delicious meal at whatever time you decide to visit this restaurant. Everything in the menu here is picked up from the Western menus that attracts numerous tourists.
Must Try: Pork Sandwiches
Location: 19 East Coast Road, #02-01, Singapore 428746
Cuisine: Italian, Pizza, Sandwich
Cost For Two: NA
Zomato Rating: 3/5
10 Best Restaurants Near City Hall For All Kinds Of Cravings In Singapore
9. Blocs Inc.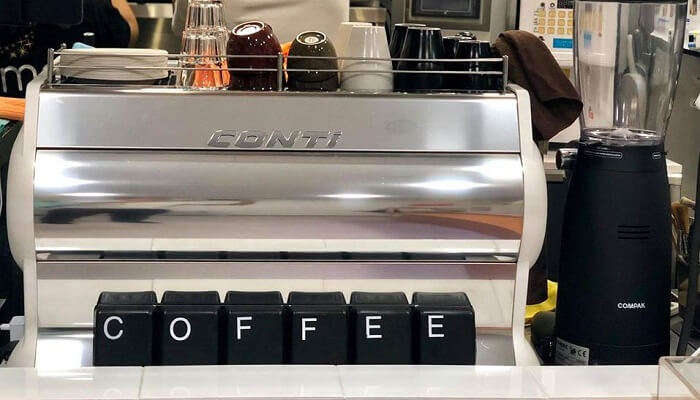 Blocs Inc. has truly redefined a cafe experience. Keeping up to its name, Blocs Inc. gives you a chance to build or make your own cup of coffee and bread buns with the help of wooden blocks that are equipped with RFID tags. This state-of-the-art cafe is truly a world on its own. You can create your coffee by placing the small wooden blocks through a metal holder. The experience that this little and quaint coffee shop has to offer is impeccable and unmatchable. You surely don't want to miss out on the delicacies here!
Must Try: Create your own coffee
Location: 60 Paya Lebar Road, #01-71 Paya Lebar Square, Paya Lebar 409051
Cuisine: Continental
Cost For Two: INR 500
Zomato Rating: 3.5/5
 6 Must-Visit Restaurants Near Arab Street In Singapore You Ought Not To Miss In 2022!
10. Refuel Cafe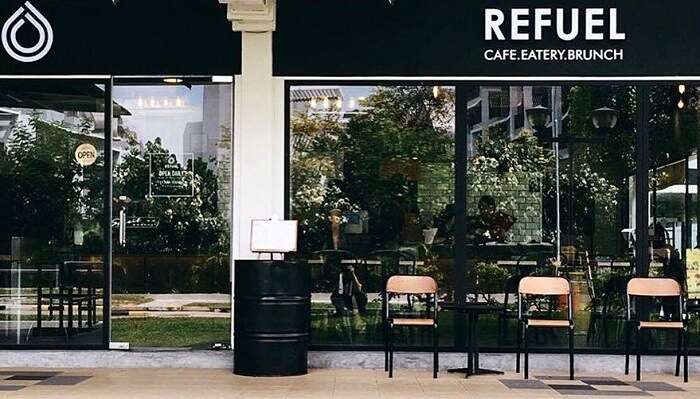 This is a recently opened heaven on earth for the foodies out there in the world. Refuel Cafe is an idyllic place to enjoy a brunch with friends or go for a morning coffee to gain that energy for the entire day. This pocket-friendly place offers a straight menu with some of the most delectable and homely delicacies that take away the heart of guests. From pancakes to freshly brewed coffee, this place is all about freshness and strong flavours that one can't forget.
Must Try: Banana Pancakes
Location: Blk 744 Bedok Reservoir Road, #01-3029, Singapore 470744
Cuisine: Bakery, American
Cost For Two: NA
Zomato Rating: 3.6/5
7 Unique Restaurants Near HarbourFront, Singapore For A Soul-Satisfying Meal In 2022!
11. Brawn & Brains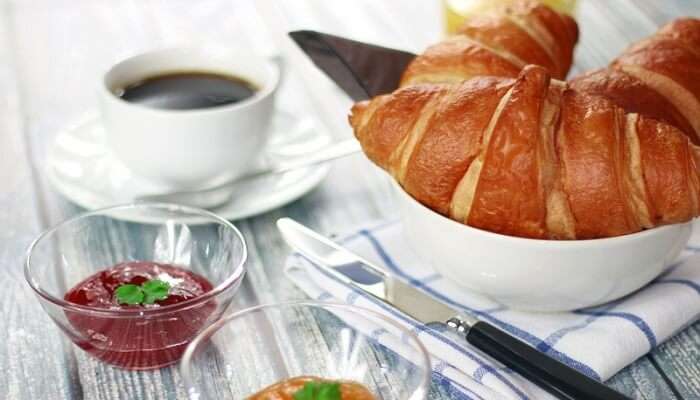 Image Credits: Good Free Photos
The best thing that majorly attracts travelers, locals, and foodies to this place is the contemporary and sleek interiors that one of this cafes in East Coast adorns. Black lamps, steel chairs, grey walls, and rustic floor exude the vibes of a loft from Brawn & Brains. The ample of natural light that enters this cafe from the floor to ceiling windows makes it look heavenly for Insta-worthy moments. Most visitors bless this cafe by their presence because of the freshly baked goods and the delicious coffee that goes well with the meal. This newly opened cafe is a go-to for many young adults.
Must Try: Croissant, Smoked Salmon, Cinnamon Roll, Grilled Chicken
Location: 100 Guillemard Road, #01-02 Pore Badminton Hall, Geylang, Singapore 399718
Cuisine: Continental
Cost For Two: NA
Zomato Rating: 4.7/5
6 Things To Do Near Chinatown Singapore To Explore City's This Corner In 2022
12. Sir Stamford Waffles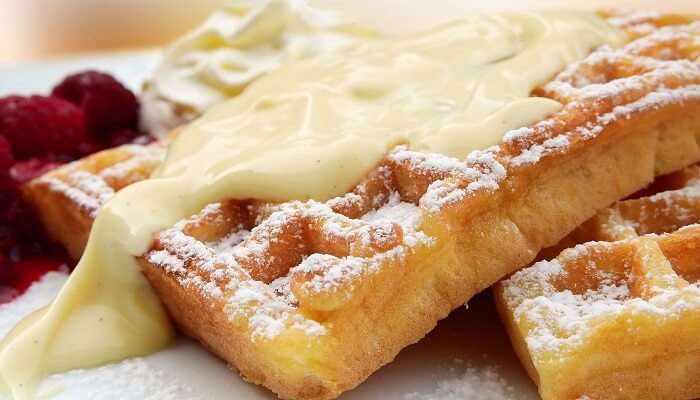 For those who have watched the American comedy Gilmore Girls religiously would remember Taylor's carnival themed cafe that he opens next to Luke's Diner, this among the must visit cafes in East Coast. Sir Stamford Waffles is exactly the same vibes that is perfect to enjoy an impeccable dining experience. This carnival themed cafe is all about satiating that sweet tooth of many. This cafe serves some of the best waffles that one has ever tasted. Crispy on the outside, soft on the inside, served with your favorite accompaniment, the dishes here are perfectly textured!
Must Try: Waffles
Location: Ang Mo Kio Central
Cuisine: American
Cost For Two: NA
Zomato Rating: NA
3 Best Places To Visit Near Somerset For A Fun Packed Vacation In 2022!
13. Birds Of Paradise Gelato Boutique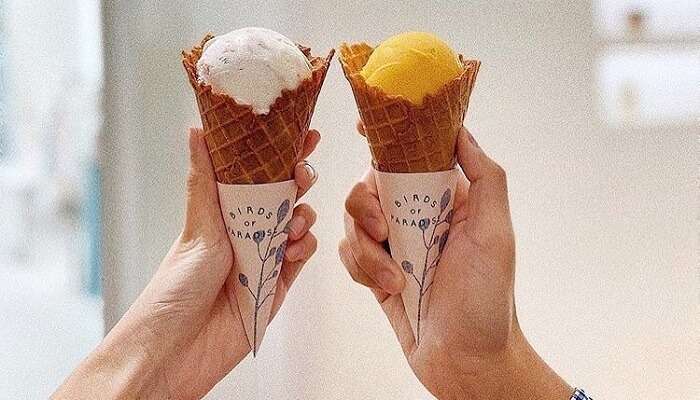 Image Credits: Birds Of Paradise Gelato Boutique
Birds of Paradise Gelato Boutique is truly a heaven on earth for the ones with a massive sweet tooth. Sitting along the East Coast Road, this ice cream parlor is heavenly for those who wish to beat the heat in Singapore. To add, the charming and extremely photogenic interiors that this cafe adorns is idyllic to make any Instagram feed seem aesthetically pleasing. The peculiar combinations of ice cream flavors is what makes people come back to this place time and again. Visit this boutique and get an opportunity to taste something extremely wild and delicious at the same time!
Must Try: Spiced Pear Ice Cream, Strawberry Basilice Cream
Location: 63 East Coast Road, #01-05 428776
Cuisine: Dessert
Cost For Two: NA
Zomato Rating: 3.5/5
3 Best Restaurants Near Jurong West, Singapore Which Will Satiate Your Craving In 2022!
14. Brothers In Fine Food

Image Credits: Brothers In Fine Food
Sitting on the east coast of Singapore, this beautifully located restaurant has abundant younger crowds visiting every now and then. The Brothers In Fine Food is a great place for those who wish to relish some stomach-filling and mouth-watering lunch dishes. The finely plated scrumptious delicacies is food not only for the body but also for the eyes and soul. This contemporary cafe offers the finest fusion of dishes that one has ever tasted in their lives. Do not forget to indulge in some juicy and well-cooked meats that the restaurant has to offer!
Must Try: Beef with Beetroot Thyme Puree
Location: 402 East Coast Road, Singapore 428997
Cuisine: Multicuisine
Cost For Two: NA
Zomato Rating: NA
2 Famous Bars Near Braddell, Singapore You Must Add To Your Bucket List In 2022!
15. Bread & Hearth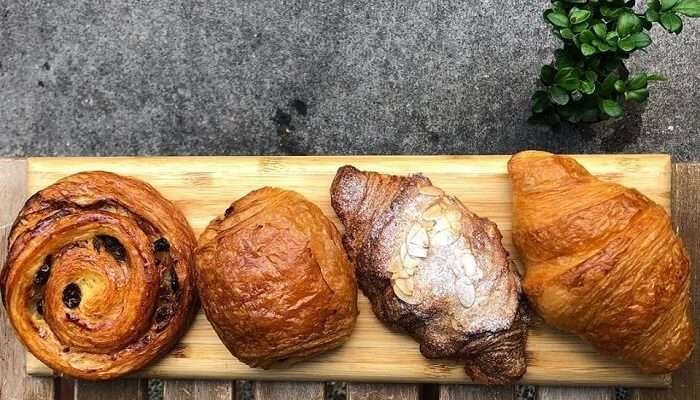 If you are one of those who simply get high on the fragrance of freshly baked breads and puffs, Bread & Hearth is the trip you need among all the other cafes in East Coast. The freshness of bakes that you can taste here is something that will be difficult to forget about. The first bite into the flaky and buttery croissants will not only make your heart skip a beat in that moment but also when you will think about it weeks later. Bread & Hearth have surely kept their guests and customers happy. By living up to their name, this restaurant is everything that a bread and carbs lover need in their lives!
Must Try: Croissant, Brioche Buns, Cream Cheese Sesame Buns
Location: 18 Keong Saik Road 089125
Cuisine: Bakery
Cost For Two: INR 800
Zomato Rating: 3.8/5
3 Exciting Things To Do In Somerset In 3 Days In Singapore In 2022!
Best Food To Try In East Coast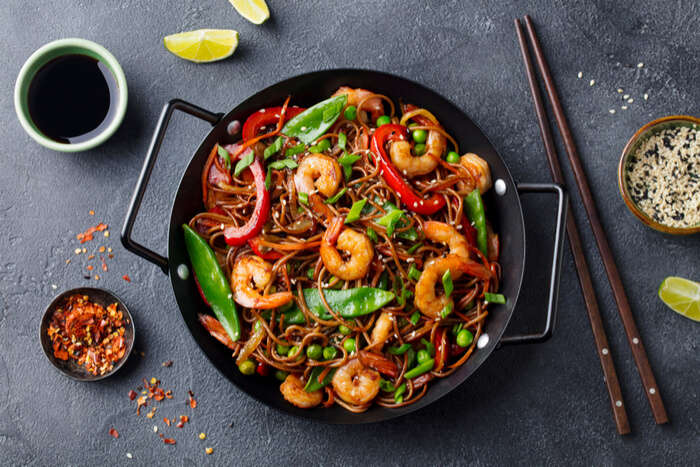 Your holiday in Singapore isn't complete until you try its delicious diversity of food. Offering an overwhelming mix of Chinese, Indonesian, Indian, and Malaysian flavors, Singapore cuisine is among the choicest in the world. Some of the signature dishes you must try include the Bak Kut Teh (pork ribs soup), Wanton Mee (noodle dish), Fried Carrot Cake, dim sums, chill & pepper crabs, curry fish head, Goong ub Noey, Bak Chor Mee (minced meat noodles), oyster omelet, Hokkien prawn mee, and much more. If you want to try the authentic flavors of Singapore without burning a hole in your pocket, you must stop by any of these affordable cafes mentioned above. Whether you're a foodie or not, dining in Singapore will leave you spoilt for choice!
Top 3 Restaurants Near Little India Singapore For Homelike Experience
Did our petite list of the most awesome cafes in East Coast leave you drooling? Well, what's the hold-up? Plan your vacation in Singapore and treat yourself to some delicious fare while sipping on a cup of steaming coffee at these cafes. Book via TravelTriangle for the best deals and discounts on customized packages and comfortable holiday experience!
Disclaimer: TravelTriangle claims no credit for images featured on our blog site unless otherwise noted. All visual content is copyrighted to its respectful owners. We try to link back to original sources whenever possible. If you own rights to any of the images and do not wish them to appear on TravelTriangle, please contact us and they will be promptly removed. We believe in providing proper attribution to the original author, artist or photographer.
---
Looking To Book An International Holiday?
---