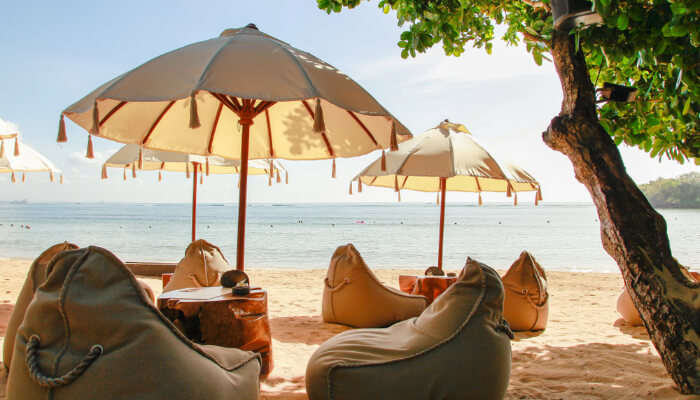 An Indonesian island mostly popular for its dramatic volcanic mountains, natural rice farms, relaxing beaches, and colorful coral reefs, Bali is home to numerous ancient sites and age-old temples and monuments that attract most visitors. The Island is filled with lively bars, restaurants, resort towns, and cafes. Here, to give you a glimpse of the fancy cafes of Bali, we have a list of 5 most blissful cafes in Penestanan Bali.
A small village just in the border of Ubud, Bali, Penestanan is known for its beautiful artistic skills since the time of the 1930s. It is the ideal spot for those who love to be amidst nature. It is filled with numerous temples and age-old monuments where people usually take a stop for photography and nature's walk. It is also home to a bunch of villas, restaurants, and cafes which welcome tourists from all across the globe. In the list below, find out about 5 best cafes that you will find in the Penestanan village of Bali and select the one that will suit you the best.
5 Magical Cafes In Penestanan Bali
Find yourself craving the most delicious Balinese dishes while you scroll through the list of 5 best cafes of Penestanan.
1. Grand Cafe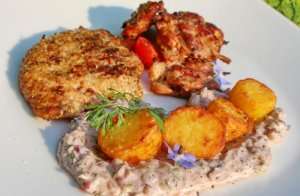 Enjoy a relaxing afternoon at this cafe along with a wide-range of eclectic dishes that offer an unforgettable dining experience with your family, while staying at the resort. Since Bali is known for its vibrant and diverse cultures, the cuisine in this restaurant rightly reflects this characteristic of the island. You can come to this cafe to have breakfast and supper!
Grand Mirage Bali: A Guide To Let You Experience A Perfect Blend Of Luxury & Recreation In 2022
2. Cafe Chapati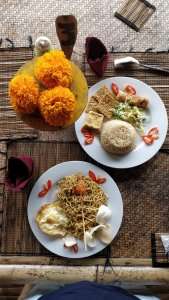 Cafe Chapati in Indonesia is one nice casual dining or Indian snacking place. You can choose to have freshly baked Indian chapatis with curries, biryanis, quick Indian snacks or just be there to have your cup of masala tea with some tantalizing Indian quick bites. The restaurant serves vegetarian as well as meat thalis. Service is very quick and satisfying.
Must Try: Biryani Rice, Egg curry
Location: Jl. Kunti I No. 6C, Seminyak, Bali
Cuisines: North Indian
10 Best Indian Restaurants In Seminyak For A Ravishing Dining Experience In 2022
3. Karsa Cafe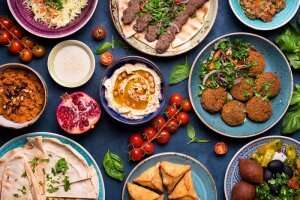 Look for the infamous Karsa cafe and grab the seat from where you can enjoy the elegant rice terraces. This cafe provides all kinds of international food and they are certainly of decent quality. When you leave the place the walk will become a little morose, and this is the path to Keliki, Kedewatan and from there again back in the town. If you are too tired to walk back down you can get a shuttle from Karsa to Ubud town, but if you want a taxi, that will be a little problematic to get. There is another way you can finish this trek and that is by bicycle.
Tjampuhan Sacred Hills: An Ultimate Guide To Witness The Pristine Views Of This Balinese Paradise!
4. Revive Cafe
If you are looking forward to having some perfectly brewed and delicious smoothies, then the Revive cafe is just the right place for you. Get mixed with a friendly atmosphere, delicious food, and the fresh coffee that they serve here. Whether you want to hang out with your friend or spend some quality time with yourself, this place welcomes all moods.
Location: Jl. Penestanan, Sayan, Kecamatan Ubud, Kabupaten Gianyar, Bali 80571, Indonesia
Opening Hours: 7:30 AM – 4 PM
5. Cafe Vespa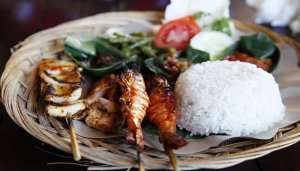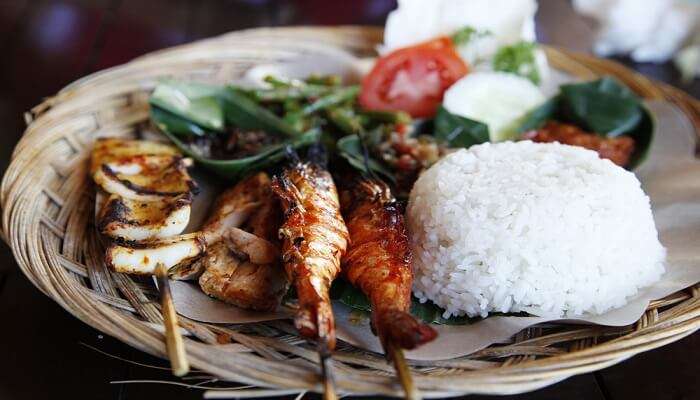 Cafe Vespa in Bali is a small and cozy place that provides a relaxing, and friendly ambiance for its visitors. The responsible and efficient staff here is always ready to greet you with a smile. The cafe also has an in-house bakery that provides fresh bread, croissants, and cakes for the customers. The creative designs on their artisan styled coffee are very prominent among the tourists. They are known to be freshly ground and served with the best quality milk. Other options here are teas, fruit and vegetable drink, and ice-free juices.
Location: Jalan Raya Penestanan Kaja, Sayan, Ubud, Sayan, Kecamatan Ubud, Kabupaten Gianyar, Bali 80571, Indonesia
Opening Hours: 8 AM – 10 PM
These were the cafes in Penestanan Bali that are just meant for true food lovers. Give a visit to all these popular cafes and select the best option from their wide range of menus. On your trip to Bali, make sure to take a bite of the most refreshing side of life and be enlightened with all that the Island has to offer you. Share your experiences with us once you come back from your amazing vacation!
Comments
comments