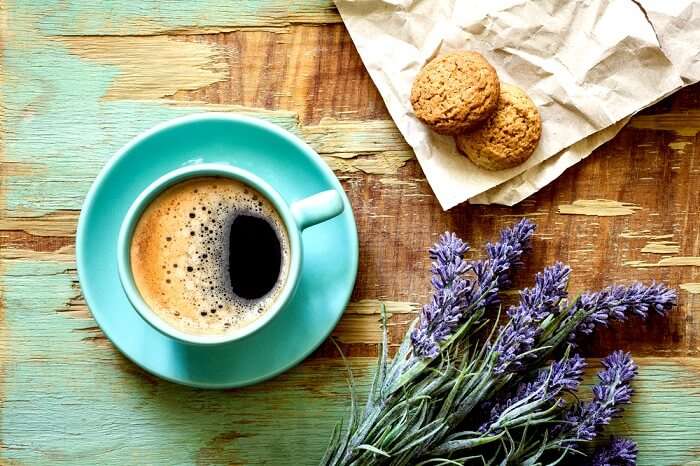 The culturally enriched island city state of Singapore attracts people from all around the world. The country has been developing since the time it attained independence from British Empire and Imperial Japanese Army. Along with architectural, industrial, and economic development, Singapore has also grown culturally over the years. This aspect also includes the food culture and shopping culture. For shopping, one can find many malls or shopping centres here, one of them being China Square Central. It rightly depicts the brilliance of Chinese architecture. Also, you can even visit the numerous cafes near China Square Central to get an idea about the Singaporean food culture.
Cuisine in the country of Singapore has been inspired from various other cultures and ethnicities. Moreover, the Singaporean cuisine forms quite a major part of the culture here and therefore to have a better idea of the culture of this Southeast Asian country, you must try out the cuisine served in various restaurants, cafes, hawker centres, or coffee shops.
7 Cafes Near China Square Central
China Square Central is one of the best places in Singapore that you can visit for a retail therapy. Depicting the amazing Chinese architectural techniques, CSC is one place where you can undergo a comprehensively interesting experience, as there are various options for playing, shopping, entertainment, and more.
CSC too has various spots for dining. However, the cafes located nearby are amongst most-visited places to eat in Singapore and some of them have been listed below!
1. The Echo Cafe And Bar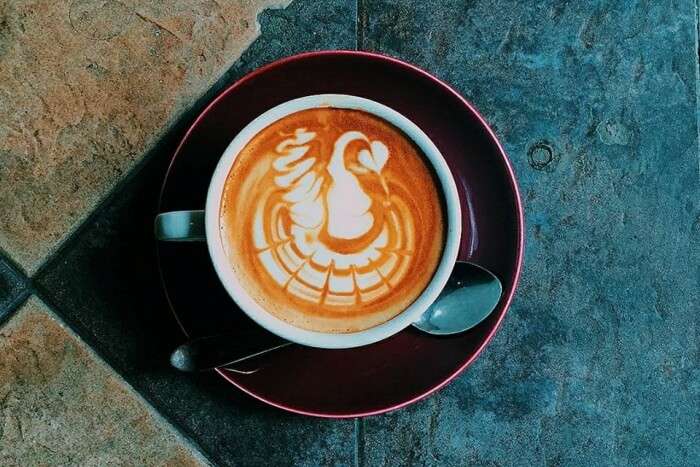 If you want to try some of the best local snacks and be a part of the fun culture, then make sure you visit The Echo Cafe and Bar. This place is quite eventful and serves the most amazing beers and burgers. The staff of this place is quite hospitable and well trained. Located in Pickering Street, this place is also known for its well-brewed coffee, lip-smacking snacks, and inexpensive booze! With groovy ambiance and buoyant vibes, this place would never disappoint you.
Location: 3 Pickering Street, #01-26, China Square Central, Singapore 048660
Cuisine: Asian
Opening Hours: 7:30am–12am (Monday to Friday); Sundays closed, 3 pm to 12 am (Saturdays)
2. Royz Et Vous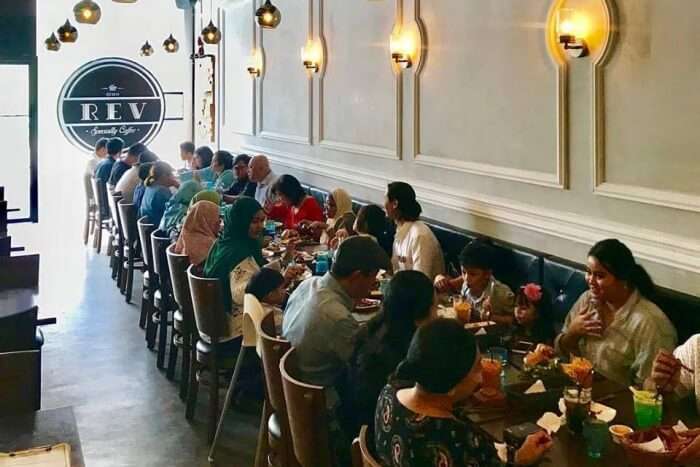 Serving quality specialty coffee, this cafe serves some of the most scrumptious dishes. The menu of this cafe consists of the dishes that reflect the blend of multiple cultures in Singapore. The menu contains some lip-smacking dishes like fried mushrooms, buttermilk chicken wings, prawn frits, and more. The quality of the food and beverages in this cafe is never compromised and therefore the place is always filled with visitors, both locals and tourists.
Location: #01, 137 Telok Ayer St, 01, Singapore 068602
Opening Hours: 11 am–4 pm, 5 am–10 pm (Monday to Friday); 12–4 pm, 5 pm –11 pm (Saturdays); 12 pm–4 pm, 5 pm–10 pm (Sundays)
3. Hello Kitty Orchid Gardens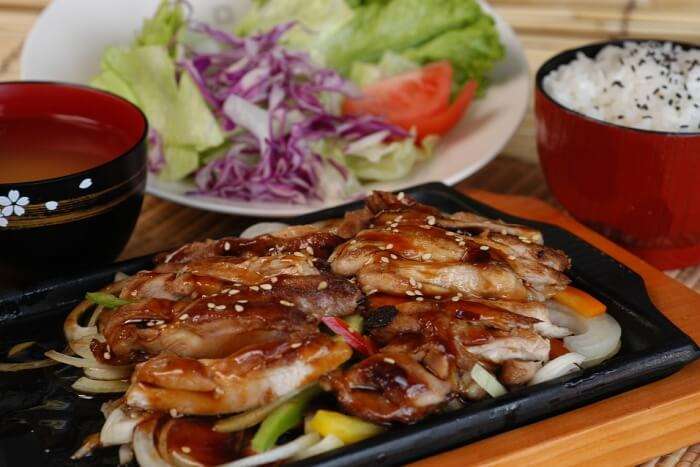 Located in the arrival hall of Terminal 3 of Changi airport, this is an awesome place to eat at before starting your day in Singapore. Touted to be one of the best cafes in Changi, the place is adorned with colorful and cute décor. The decor of the place replicates an opulent garden. The cafe offers all-day breakfast, fresh salad, and main course.
Location: 65 Airport Boulevard, Singapore Changi Airport, Terminal 3 Arrival Meeting Hall Central
Must try: Teriyaki chicken, banana split and marsh mellow sauce
Website
Reviews
                      Must Read: 12 Best Work-Friendly Cafes In Changi That Are Worthy Of Your Time And Money
4. Koi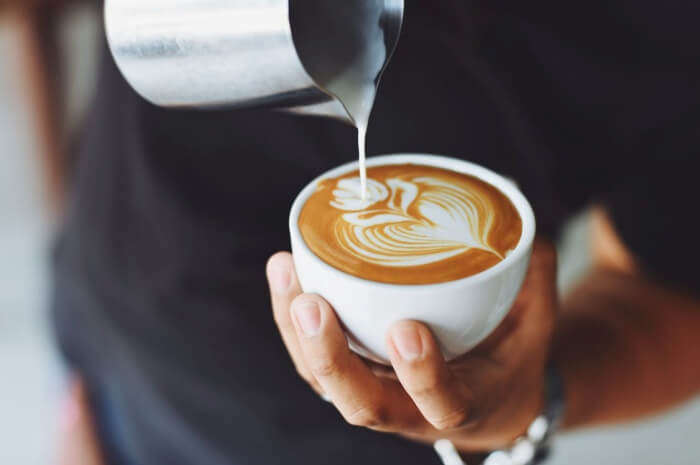 This is a perfect place to come for a brunch date or coffee and tea with your family or friends. They serve authentic Thai cuisines that are so delectable in taste that you can't stop yourselves from having more of it. This café remains open from 10:30 am to 10:30 pm. So make sure that you go there early. The ambiance is quite family friendly. The prices are also reasonable and the staff is very attentive and professional.
Location: 83 Punggol Central, #B1-K2, Singapore 828761
Must try: chicken rice
Google rating: 3.8/5
Website
              Suggested Read: 12 Chic Cafes In Punggol: Check Out These Coffee Hotspots With Your Friends
5. Ya Kun Kaya Toast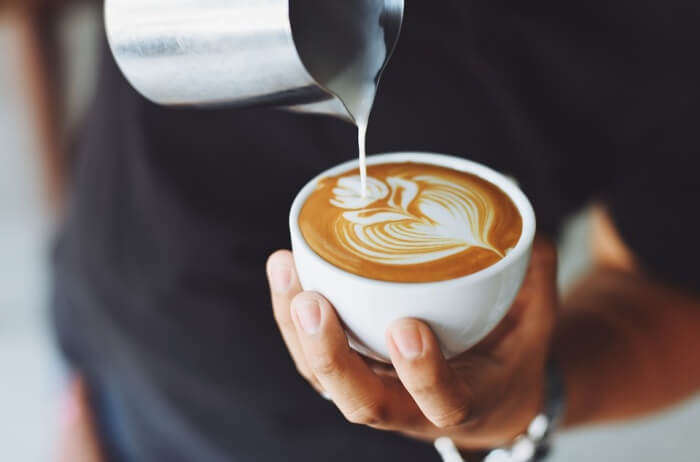 With a long history of existence since several decades now, Ya Kun Kaya Toast founder Loi Ah Koon had initially established it as a simple Chinese junk food outlet in late 1930s upon his arrival to Singapore. Since working as an assistant in Hainanese Coffee stall, Koon attained recognition through opening this café. It was a joint effort and he had two more fellow Chinese immigrant partners at Telok Ayer Basin to start it. They though left him and determined Koon ran it alone to let it flourish over the period of time. Today, Ya Kun Kaya Toast café is a popular name for finest coffee and tea varieties besides egg and toast based breakfasts and recipes including traditional beverages favourites such as Value Set Meal Ice Blended Frostyz and variety of Asian styled sandwiches.
Must Try: Piping Hot Coffee, Munching Charcoal-grilled Toast, Egg Recipes, Cheese Balls, Kaya Balls, Kaya Butter Crackers, Soft Boiled Eggs
Location: # 1 Pasir Ris Central Street 3, #B1-22/23 Singapore
Cuisine: Café, Asian
Cost for Two: ₹ 435/- – ₹ 880/-
Zomato Rating: 3.0/5
                            Suggested Read: 10 Cafes In Pasir Ris You Must Visit To Have A Taste Of Local Flavors
6. Refuel Cafe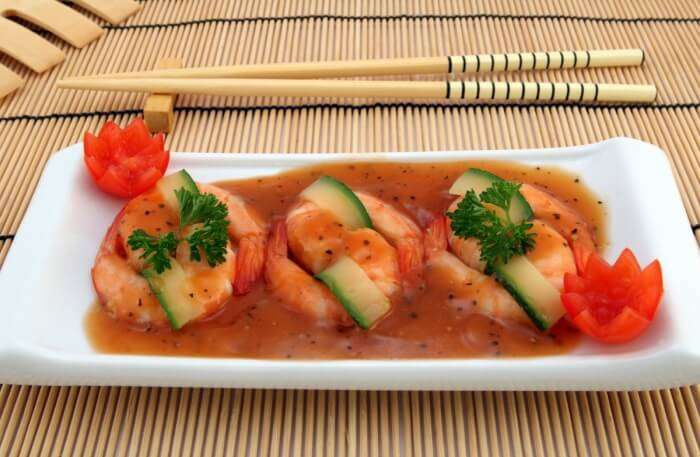 This is a restaurant themed on western culture serving the daintiest dishes in town. They take immense pride in their dishes and serve it with utmost love. The creativity is not only seen in their food presentation but also in the interiors of this café. Overall the place is well decorated and has a great vibe going on. The food served here is pleasing on the plate and delectable on the palate.
Location: Bedok Reservoir Rd, #01-3029 Blk 744, Singapore 470744
Must try: Seafood Marinara, chicken drumstick, salmon sticks
Google rating: 4/5
Website
                                     Suggested Read: 10 Quaint Cafes In Bedok: Catch Up Over A Cup Of Coffee
7. Little Wimbly Lu

If you are a fan of Wimbly Lu, then you will definitely like this smaller Wimbly Lu outlet in Serangoon called the Little Wimbly Lu. This cafe menu serves some of the iconic dishes of Wimbly Lu franchise but in smaller portions. The lemon meringue pie, the root beer float cake and the little waffle are some of the most ordered dishes.
Location: 1 Maju Avenue, Serangoon, Singapore
Cost for two: $34
                       Suggested Read: 10 Amazing Cafes In Serangoon For Tasting The Local Delicacies!
Your Singapore vacation would be everything you've ever imagined if you experience the country the way it is meant to! Since dining is one of the best parts of Singaporean culture, tourists must explore the various hawker centres, restaurants, cafes, and coffee shops. After satiating your shopaholic spirit, you can take some break and visit the above-listed cafes near China Square Central.
---
Looking To Book An International Holiday?
Book memorable holidays on TravelTriangle with 650+ verified travel agents for 65+ domestic and international destinations.
---