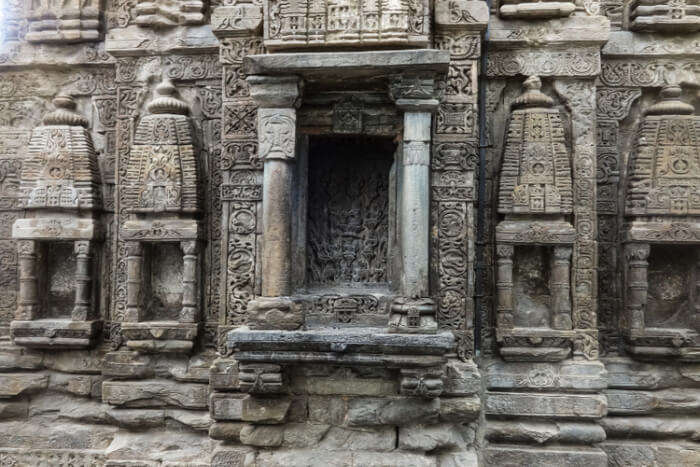 Champavati Temple is one of the most sacred and historical destinations in Chamba, located near the police post and treasury building. The temple was built by Raja Sahil Varman in the memory of his beloved daughter Champavati. The Shikhara style structure, inspired by the Nepal architectural design with numerous ornamental carvings gives it a distinguished recognition. The temple houses the shrines of Vasuki naga, Wazir and Goddess Mahishasura Mardini, an incarnated form of Goddess Durga. This divine place of archaeological and historical significance is taken care of by the Archeological Survey of India. The temple is visited by millions of devotees during Navratri.
Champavati Temple History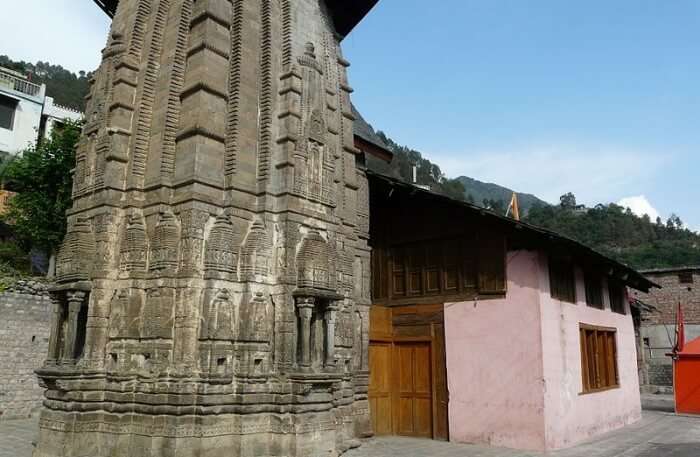 The temple is named after Champavati, daughter of King Sahil Varman who was an heir of the Varman dynasty and successor of Mushan Varman. The temple was built between 925-940 AD and holds religious relevance for many Hindus. According to folklore, Champavati was quite spiritual and preferred visiting ashrams and temples. Once the king suspected his daughter and followed her secretly to an Ashram. On entering the place he realized that his daughter and sadhu disappeared due to his malign contemplation. Later, the guilt-ridden king commissioned the construction of this temple in the memory of his lost daughter and to remove the curse from the entire Chamba district. King Sahil Varman built other temples also namely Vishnu Chandrasekhara temple popularly known as Laxmi-Narayana temple, Chandragupta temple and Kameshwara temple.
Champavati Temple Architecture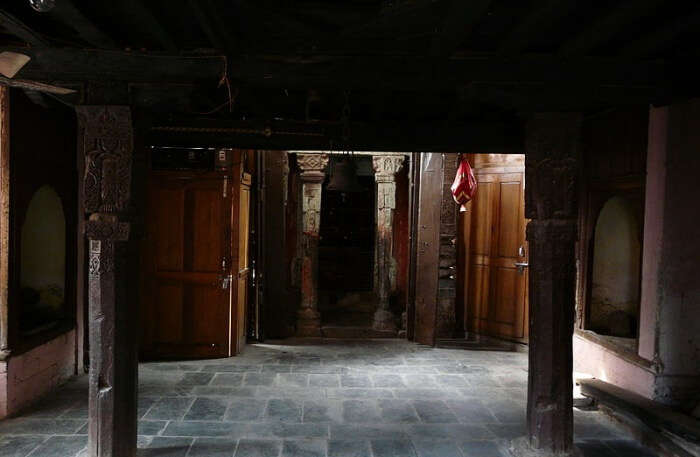 Champavati Temple in Chamba exhibits the 'hill' style structure. Its a large stone structure with the curvilinear conical superstructure accompanied with a wooden mandapa. As the area faces heavy rainfall, the temple has a pent-roofed rectangular structure with slanting roofs made of rows of slates. An interesting feature of this temple is the peculiar arrangement of wood and stone in building the walls. Wooden beams are laid at right angles of the walls and intervening spaces are filled with stone which gives a firm structure to this magnificent temple.
Woodcarving on the outer walls of the temple is striking. Receding jambs and lintels carved with different patterns enhances the doorframes. Another wood-carved portion can be witnessed at the ceiling, showcasing the 'lantern' style with detailed wooden sculpting.
Must Read: 17 Stunning Lakes In Himachal Pradesh That Are Absolute Natural Wonders
Places To Visit Near Champavati Temple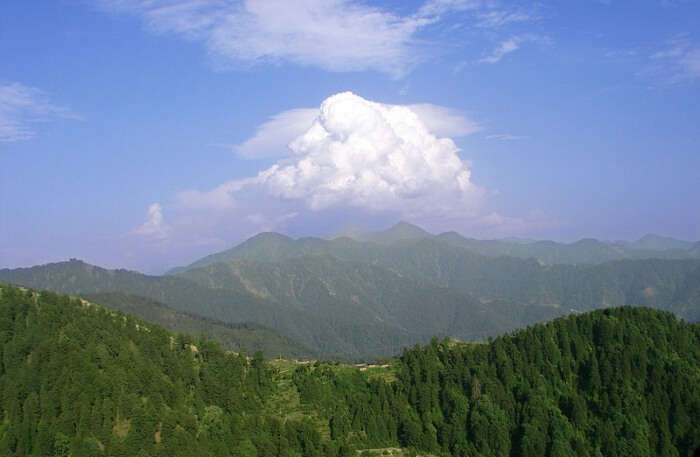 Champavati temple is surrounded by numerous attractions such as pristine lakes, historical temples, and archaic citadels. One can experience the magnificent beauty and tranquil environment of this place, situated on the bank of Ravi River. Following are the best places to visit near Champavati temple:
Suggested Read: 7 Scintillating Places To Visit In Himachal Pradesh In Monsoon In 2022!
1. Akhand Chandi Palace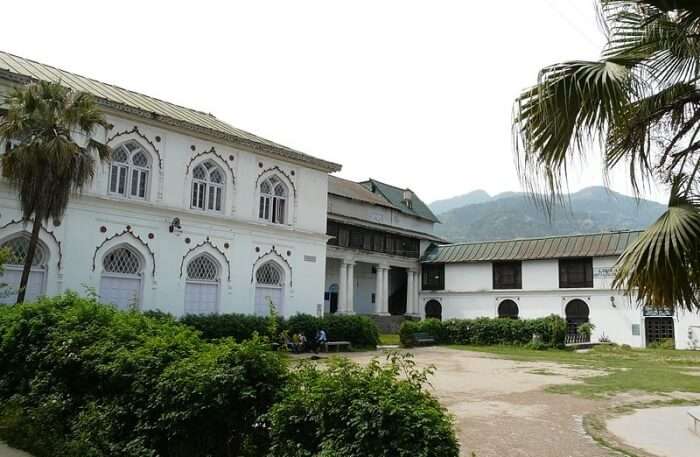 Located near the Lakshmi Narayan temple, Akhand Chandi Palace is locally known as Raj Mahal that exhibits painted wallpaper walls and gold-leafed ceiling. As the palace was used as a classroom, few of its walls have been defaced. It was constructed by Raja Umedh Singh during the 18th century and exhibits the art and architecture of that era. Later in the year 1958, the palace was sold to the government of Himachal pradesh by the royal family.
Suggested Read: Himachal Pradesh In May: 16 Places To Escape The Busy Life In Summer 2022
2. Hari Raya Temple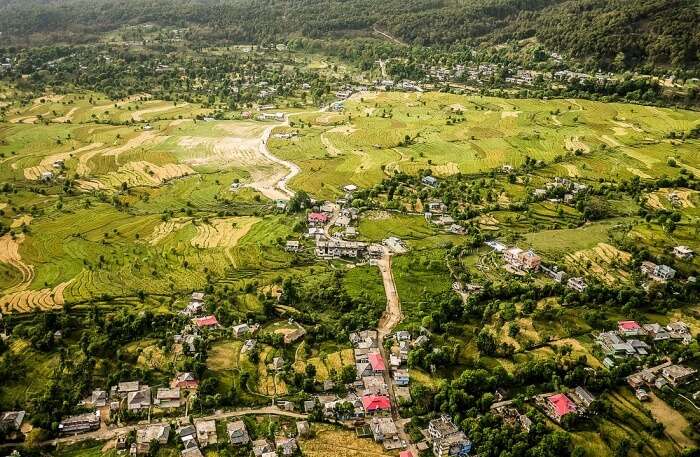 Located next to the colonial fire station, Hari Raya temple was established in the 11th century and is dedicated to Lord Vishnu. However, the idol was stolen in the year 1970 and later recovered from the Mumbai dock. This temple also showcases the unique Shikhara style of architecture and is highly crowded during Chaumasa. The idol of lord Vishnu at Hari Raya temple has three faces, lion and boar, made up of Ashta Dhatu (8 different materials).
Suggested Read: Travel Tips For Himachal Pradesh: 11 Things You Need To Know Before Visiting This Paradise In 2022
3. Laxmi Narayan Temple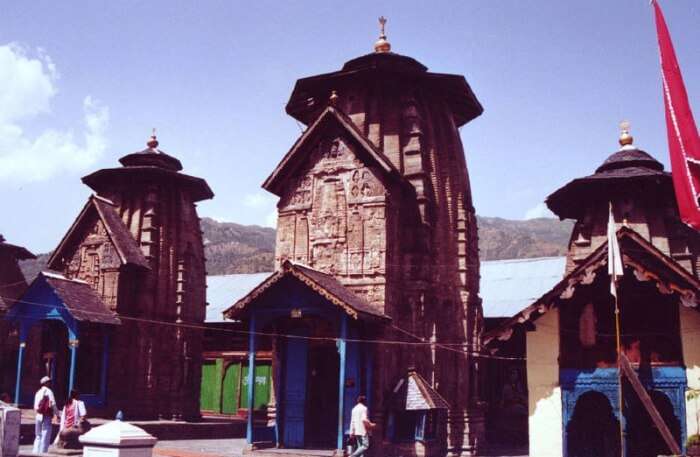 This is another temple built by Raja Sahil Varman in the 10th century. Laxmi Narayan Temple is the biggest and oldest temple in Chamba, dedicated to Indra, Shiva and Vishnu. The temple houses Gauri Shankar temple within its premises which has numerous pieces of cloth, disguising the actual carvings. The temple exhibits Shikhara style architecture with shell roof and wooden chhatris atop the temple.
Suggested Read: Top 12 Resorts In Himachal For A Truly Spoiling Holiday In 2022
4. Rang Mahal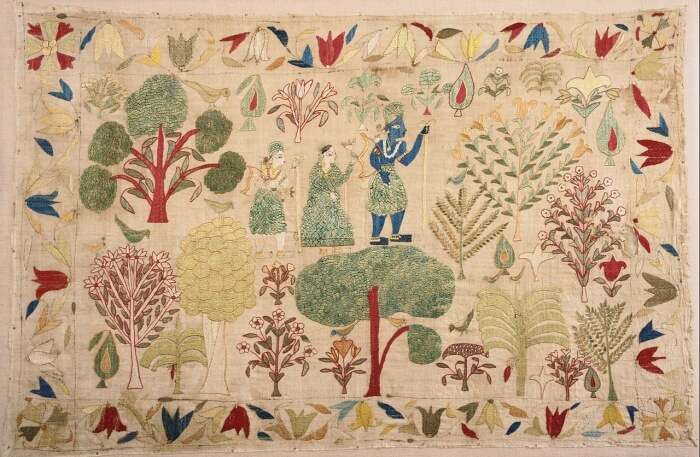 Rang mahal was established by Raja Umed Singh in the 18th century. This one of the largest monuments in Chamba exhibits an amalgamation of British and Mughal architecture. The western part of the monument was used as a royal treasury during British Raj and the southern part of it was constructed by Raj Sri Singh in 1860. Later, the State Handicrafts Department introduced numerous changes in this historical building.
Suggested Read: 15 Places To Visit In Himachal Pradesh In December 2022
Things To Do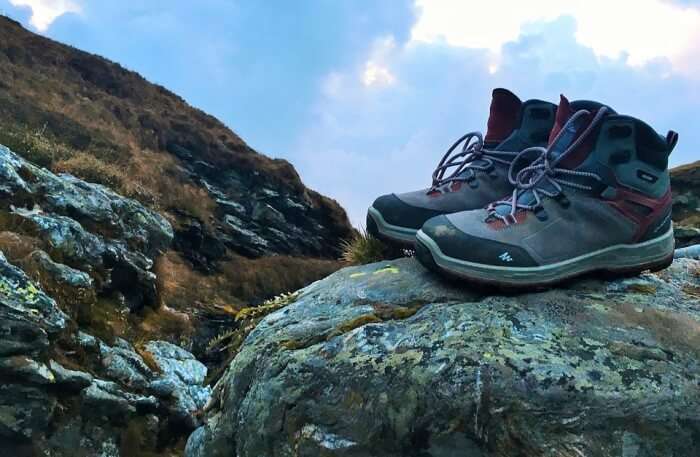 One can hop on for an adventurous excursion either by taking a trek or cycling session down the Kangra Valley or continue the religious expedition by visiting the nearby spiritual places. Following are the list of things one must surely do while visiting this heritage temple:
1. Spiritual Expedition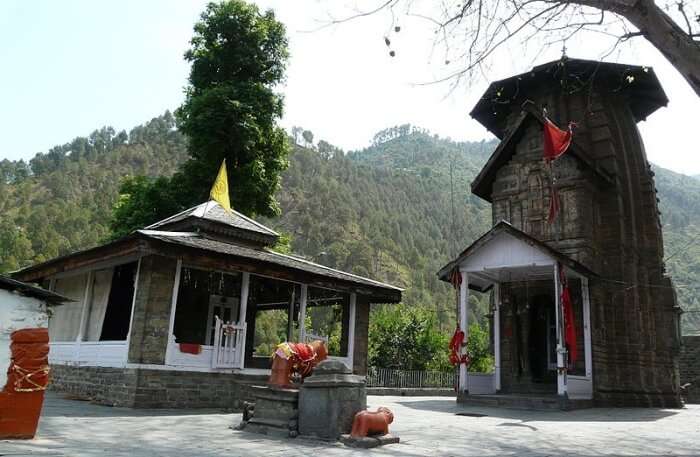 One can continue their spiritual exploration by visiting other nearby temples such as Laxmi Narayan temple, Hari Rai temple, Gauri Shankar temple and many others. The temples in Chamba showcases the unique architecture, rarely found in other historical temples of north India.
Suggested Read: Top 12 Waterfalls In Himachal Pradesh That Treat Your Eyes To The Best Sights Ever!
2. Cycling In Kangra Valley

The enthralling cycle route of Kangra Valley will make you push your boundaries. Riding at an altitude of 1300 m or 4940 ft. will electrify your journey to Champavati temple. One can witness the rice paddy villages, quaint hamlets, cobbled paths and tree gardens. However, it is advised to carry your gear if you are planning to cycle down the beautiful valley of Kangra located in one of the natures prides of india.
Suggested Read: 7 Rivers In Himachal Pradesh That Will Make Your Sightseeing Experience More Epic
3. Chandratal To Baralacha Trek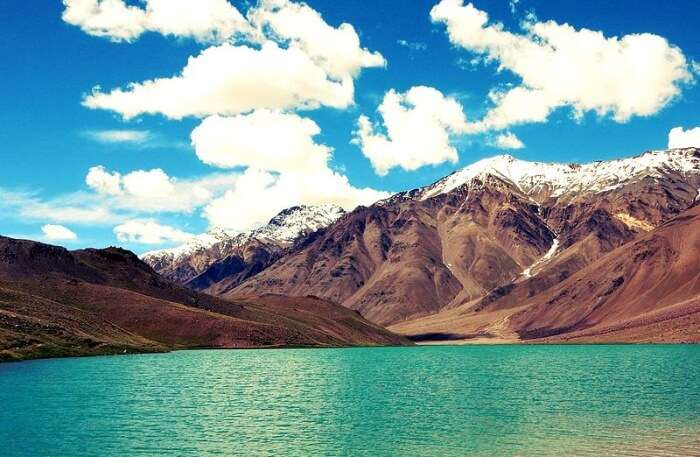 You can take an 8-days trekking excursion in Chandratal Baralacha and explore the alluring beauty of this mesmerizing place. The trek includes crossing the three rivers Chandra, Bhaga and Yunam.
Further Read: 10 Best Homestays In Himachal Pradesh That'll Make You Fall In Love At First Sight!
An expedition to Champavati temple will make you plunge in the divine beauty of Chamba valley that inherits historical buildings with religious relevance amidst the panoramic landscapes of Himachal Pradesh. Book a trip to Himachal through TravelTriangle and enjoy the vacation customized according to your preferences!
People Also Read
Thailand Temples Temples In Singapore Temples In Goa
---
Looking To Book A Holiday Package?
Book memorable holidays on TravelTriangle with 650+ verified travel agents for 65+ domestic and international destinations.
---