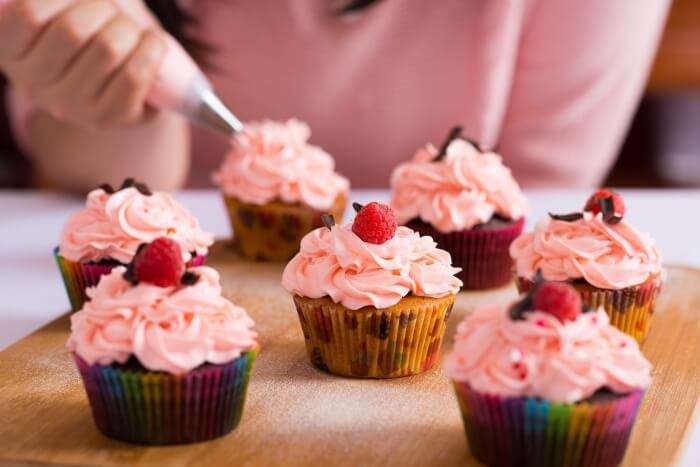 Wellington is the capital of New Zealand and also the second most populated city. It is also one of the most beautiful cities full of waterfalls and harbor , parliament buildings, the bucket fountain, national library, and cable car etc. people here love to eat and rejoice; they have a peculiar taste for food and also have a sweet tooth.
Best Desserts In Wellington
To quench their sweet cravings, there are lots of restaurants available in Wellington offering wonderful dishes. We have here an exhaustive guide to the restaurants that serve an array of desserts in Wellington.
1. Stonewood Grill & Tavern
They offer a full course menu, satisfying the eyes and stomach of visitors. They try to make each order special for their visitors. They offer a lot of varieties like the copper bottom mojito, Stonewood cosmo, blueberry martini. Rosemary, poma orange pick me, pomegranate liquor, blackberry crush, blueberry citrus mule etc. these are some of the best dishes of the restaurant. This place is best suitable for friends, family, and colleagues.
Suggested Read: New Year Parties In New Zealand: Explore The Nightlife Of The Country!
---
New Zealand Honeymoon Packages On TravelTriangle
Get the best of luxury and beauty on your honeymoon. Witness the magnificent New Zealand landscapes with your beloved or engage in thrilling adventure sports – rafting, bungee jumping, jet boating, and sky diving. Book memorable honeymoon packages offered by TravelTriangle.
---
2. Sweet Mother's Kitchen
Sweet mother's kitchen attains its influence from the New Orleans and Mexico. They use organic products, free range eggs, pork and corn fed chicken etc. they offer a variety of food at an affordable price. Their menu includes waffles, burrito, apple pie, pecan and bourbon pie, peanut butter pie, chocolate cookies, and smoothies etc. the list is endless here and every single dish is worth trying. Customers have reviewed this restaurant with a 4-star rating.
3. Little Waffle Shop
The little waffle shop is a small yet neat and clean place to spend some time with your loved one. Tough small, yet this place are a big hit among the locals and there is plenty of waiting time. They offer plenty of desserts like cheeky chocolate, cookies and cream, berry berrylicious, lemon meringue pie, sweet passion, Mr. Mocha, snickers, caramel cookie crumble and rocky road etc. there are some of the bestselling items of the menu; these dishes are simply outstanding, balanced in flavors and impeccable presentation.
Suggested Read: Destination Of The Month: These Surreal Places Will Entice You To Fly To New Zealand In November
4. Crepes a Go GO
Crepes a go go is a French restaurant opened in the year 2009 by Emma and Marco. They focus on experimenting with new dishes and bringing out the best. They tend to bridge the gap between French and New Zealanders by exchanging the culinary skills and delicious delicacies. For this, they turned up to New Zealand and opened Crepes a Go GO. Some items from their menu are simply kiwi, strawberry love, simply French, white forest, sweet temptation, exotica, cinnamon delight, chocoberry, chocolate addiction, French toast, Canadian delight, banana love, sweet tooth, and caramellow etc. these dishes are wonderful in taste.
5. Kaffee Eis
Kaffee Eis is a blend of New Zealand's and European flavors. They specialize in gourmet, gelato, and sorbetto and boutique coffee. They have been serving since the year 2004. They not only serve the people by making delicious ice creams but also do charity work also. Their donation to the humble cause helps in improving the lives of many needy people. They ensure that they make necessary contributions in the charity like for this year they are contributing for the Arthritis affected people. This noble cause doesn't go wasted. Their gelato ice creams have been chosen as the best gelato ice cream.
Suggested Read: 10 Adventure Places In New Zealand That Will Give You An Adrenaline Rush
6. Louis Sergeant Sweet Couture
Louis sergeant sweet couture is one of the best outlets considered for high tea. They offer a wide range of variety for high tea lovers. This place is also a heaven for the people who prefer to have gluten-free products. They offer a wide range on their menu card like Marie Antoinette, citron, L'Oranger, dark chocolate mendicants, strawberry charlotte, madeleine vanilla, financier vanilla, white chocolate mendicants, molten chocolate cake, exclusive rose gold, and Louis favorite selection etc. these are some of the highlights of the menu. It's worth a thought that if the highlight is such tempting then the remaining menu items will be more delicious.
7. Gelissimo
This sweet hub is owned by Graham Joe, who holds a knack for experimenting with the flavors. His passion towards baking has helped him achieve 2 gold medals and 1 silver medal in the New Zealand Gelissimo Ice Cream Award. Their team continuously strives on making the experience better for every ice cream lover. Some of their popular makings include dark chocolate, passion fruit, Italian hokey, vanilla bean, lemon sorbetto, strawberry sorbetto, hardieboys lime, ginger bear, and hardieboys lemonade etc. they are well known in the city and always preferred by the locals.
Suggested Read: Ski In New Zealand: 10 Places Every Adrenaline Junkie Must Visit At Least Once!
8. Butler's Chocolate Café
Butler's chocolate café is one of the finest dessert restaurants. They have come up with the finest things: customization. They help you in sending chocolates in customized form thereby helping you in sharing your love and affection all across the globe. You can customize your gift packs with sorry, thank you, best wishes and festival greetings. Their menu items include milk chocolate caramel, vanilla fudge, assorted handmade fudge, rum and raisin fudge, irish whiskey fudge, dark chocolate caramel fudge, creamy toffee, irish whiskey toffee, milk flake truffle powder puff, dark chocolate ballotin, drumshanbo irish gin, marc de champagne puff, red hazelnut truffle puff etc.
9. Bohemein Fresh Chocolate
This bakery has been running for a long time and they have excelled in their art of making chocolates. They end up making delicious chocolates. They also customize the gift packs and make the chocolates taste much tastier. Their menu items include mini sea salt caramels, mini cocoa nib caramels, real hot chocolate, milk hazelnut, milk almond, dark hazelnut, dark almond, vanilla mini chocolate truffle, salted hazelnut praline mini chocolate truffles, raspberry mini chocolate truffles, peppermint mini chocolate truffle, manuka honey mini chocolate truffles, coffee and coffee and brandy mini chocolate truffle etc.
Suggested Read: Shopping In New Zealand: 10 Incredible Places For Retail Therapy
10. Bordeaux Bakery
This bakery is famous for making French donuts. They have brought the real French taste in New Zealand. They not only make delicious sweets but lip-smacking snacks also. Every flavor is well defined and each dish complements each other. They make some delicious items like pains au chocolat, pains aux raisins, danishes, brioches, custard cronut, tarte aux myrtilles, white chocolate cake, cupcakes, focaccia sandwiches etc. these are some of the complementing dishes of this restaurant.
Further Read: Stewart Island: An Unchartered Territory In The Heart Of New Zealand
Wellington is a beautiful place to visit. The restaurants discussed above are some of the finest restaurants that serve desserts in Wellington. They make lovely delicacies which simply leave the person enthralled. So, on your next trip to New Zealand, make sure you sink your fork in at least one of these restaurants.
---