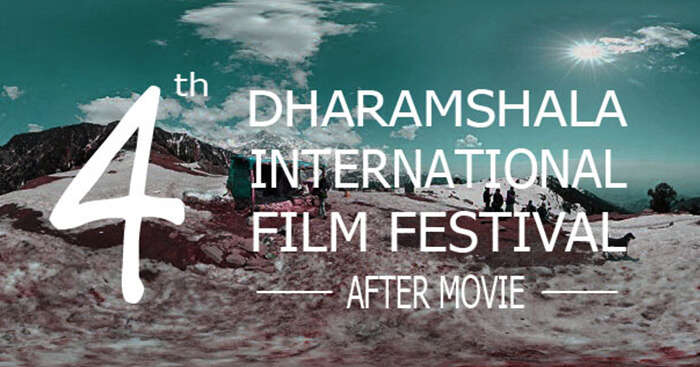 Traveling is an art they say and so is cinema. Traveling to a destination has always brought us cinematic scripts to share and cinema in itself takes us through journeys beyond fascinations. Only this time, ladies and gentlemen, the mesmerising mountains of the valleys, roaring waterfalls from the hills and treacherous treks from the nonchalant forests from Dharamsala have called for this celestial meeting of cinema and traveling. This November, from Thursday 5th to Sunday 8th, this bohemian abode doubles itself into a buzzing art scene. And, those cozy hills of Mcleodganj are ready to make for the perfect backdrop of the idiosyncratic Dharamsala Film Festival that requires no preamble.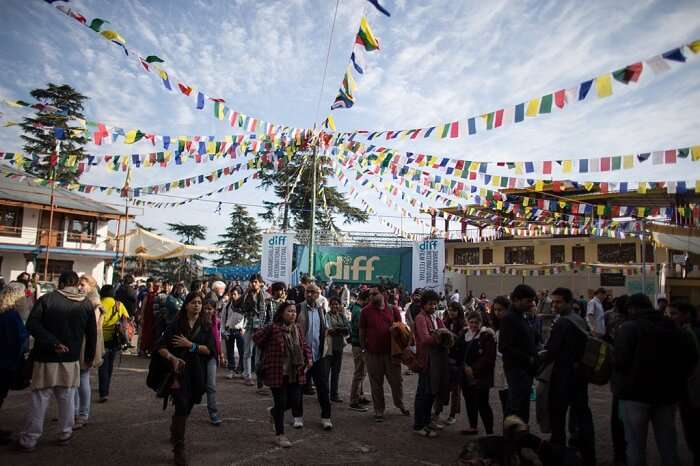 Image Source
So, if you are visiting this bohemian wonderland, or worst – wasting this weekend at home, the Dharamsala Film Festival 2015 is here to make you reschedule and plan your entire itinerary all over again.
1. You'll be spoilt for choice with the lineup of documentaries, features and shorts on the docket for this year's festival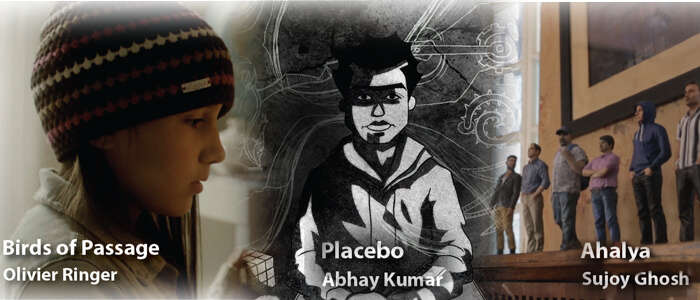 The list starts from Placebo, goes through till Sujoy Ghosh's Ahalya, famous Masan, Chauthi Koot, Concrete Night, and Farid Eslam's Yallah!Underground. Things have to become more exciting and engaging when the filmmakers themselves are presenting their masterpieces here. Although the final schedule has not been announced, the website has listed the names to be screened.
2. Have you ever spotted any cinema halls here? Well there are none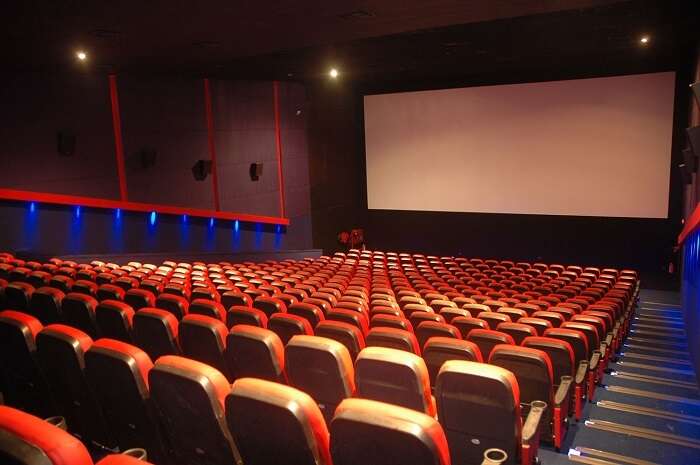 Image Source
There are no movie theatres in Dharamshala. A number of tiny video parlours show pirated films, usually the popular Hollywood or Bollywood stuff. In absence of a dedicated cinema hall, DIFF is hosted by the 500-seat auditorium of the Tibetan Institute of Performing Arts (TIPA). TIPA is within walking distance of McLeod Ganj and offers excellent video projection. There you go – the best of the world and Indian Cinema with the best sound and visuals at your service.
3. Masterclasses and workshops at the fest, one-on-one mentoring sessions with established filmmakers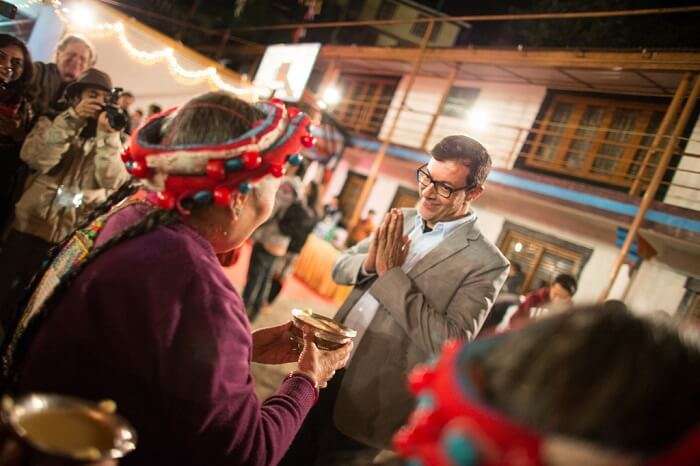 Image Source
Likes of Rajat Kapoor, Hansal Mehta, and Chaitanya Tamhane have delivered lectures, mentored budding film makers and guided the festival in the last three editions. This year's list starts from Kahani fame Sujoy Ghosh, Placebo's director Abhay Kumar and Masan's Varun Grover. Be ready for dream interactions and a lot of learning to take back if you are a budding filmmaker. And who knows, a little bit of socialising may help you get that break you have been waiting for.
4. And if you are a photography or film-making enthusiast, volunteering here is always a good feather to add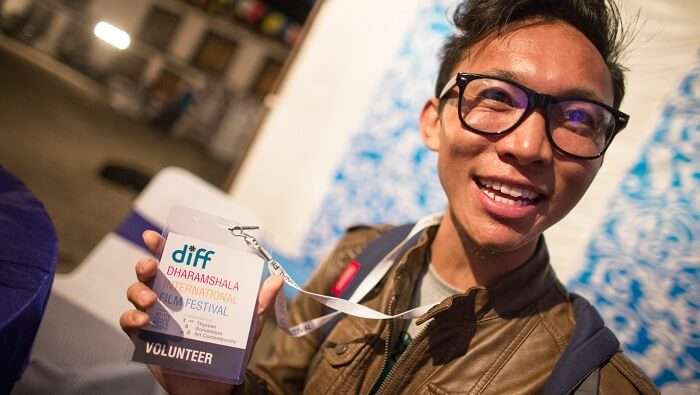 Image Source
Dharamshala is a popular name among the volunteering enthusiasts and from teaching languages to serving the monks, there is always an abundance of such opportunities. DIFF is inviting volunteers for photography, filmmaking, and editing to work for the three days. The website however says that they have closed registrations for the major part but good hands are always welcome.
5. And of course, October Dharamshala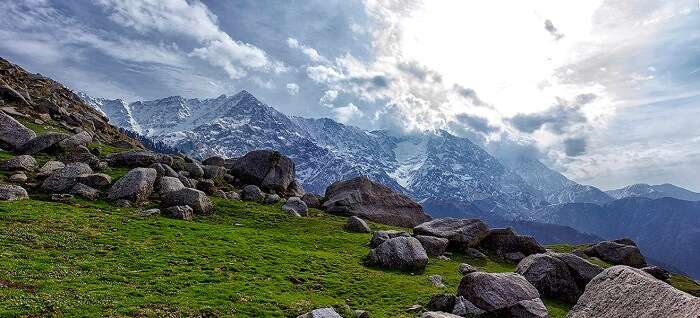 Image Source
Don't know about the least but at last, the same waterfalls may have invited you from those mesmerising mountains overlooking the unblemished treks. Sans rains, sans snow, sans noise – the autumn Dharamsala awaits your touch. Trek to Triund before the snow clogs those stretches.
Ready? Planning to pack? Looking for some travel info? There you go:
How to reach Dharamsala

Image Source
By air: Dharamshala airport is located in Gaggal, 15 km away from the city. Air India and Spicejet run daily flights from Delhi. These 90-minute flights are the fastest option to travel to the festival. Chandigarh is also an option for those who are traveling from Mumbai and other south Indian cities.
By rail: Pathankot is the nearest railhead at a distance of 90 km. Government run buses are budget options to get to Dharamshala. If not, cabs and taxis are available for hire.
By road: The 11 to 12 hour overnight bus is the most common mode of transportation for the Delhi-Dharamshala route. Tickets range from INR 600 to INR 1,100. One can also drive a car from Delhi.
And for the stay, we suggest:
Hotel Eagles Nest for a luxury stay
Zambala Guest House (+91-1892 221121, 9418833838, 9218232921) for a mid range option
Om Hotel (+91-1892-221313, +91 1892 9816329985) for a completely budget stay
All set, right? Even then if you need any assistance, click here and let us be the producers where you finance one of the best cinematic journeys in your life! Who knows who is framing?