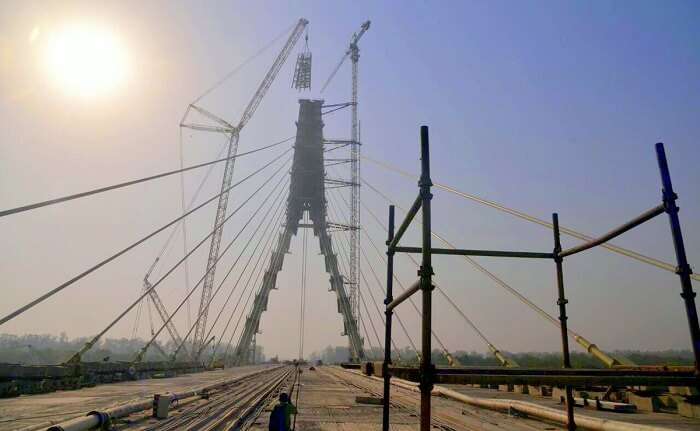 Serving as a two-in-one solution, the all new Eiffel Tower bridge in Delhi is expected to be a great hit amongst the commuters as well as the adventure enthusiasts.
Built to connect the Wazirabad Road to the Outer Ring Road, the massive and gigantic Signature Bridge will not only be a relief for those traversing between Ghaziabad and Delhi but will also offer breathtaking bird's eye view of the capital.
Details About The Eiffel Tower Bridge In Delhi
Height: 154 meters
First Level: 82 meters
Second Level: 132 (82+50) meters
Further Distance: 22 meters (one will have to cover this distance via stairs)
Lift Capacity: 6 people at a time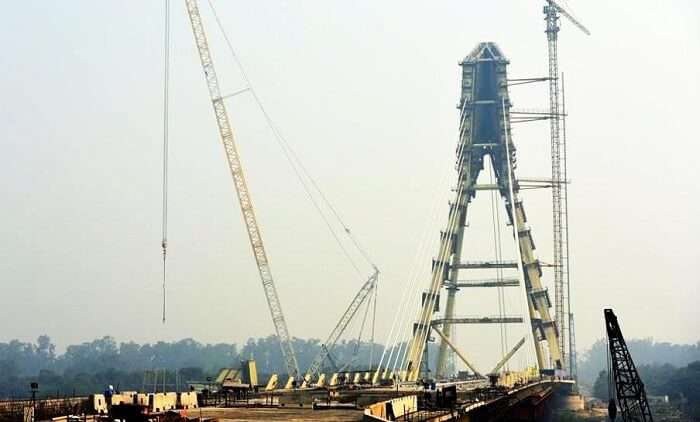 Suggested Read: Delhi-Mumbai Super Expressway To Beat Rajdhani's Travel Time By 4 Hours & We're Tripping Already!
The best part is, this Eiffel Tower bridge in Delhi will not only cut down on the commuting time between North-East and North Delhi, but will also serve as the best way to relish Delhi's skyline as you will soon be able to climb atop the tower.
It is believed that the parts to build this tower have been imported all the way from Italy and it is only for six months that the visitors will have to wait. With only four percent of the work remaining to be completed, we have our fingers crossed to indulge in the first-of-its-kind Eiffel experience in our very own capital city.
Till then, let's hope the wait is worth it!