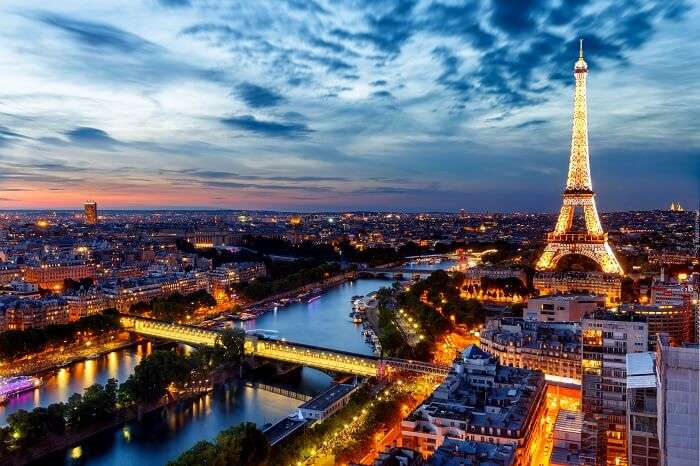 We all know that the romantic land of Paris is renowned for its world-famous tourist attraction, but how many of us knew that it was illegal to take photos of the Eiffel Tower at night? We guess, not many. And there's no reason to feel FOMO now because just as it took us by surprise, it must have taken you too. So, here's everything you need to know for not breaking the law whenever you're in the city.
There is no doubt that the well lit Eiffel Tower is a sight worth capturing at night, but there's a copyright law still in place that prohibits tourists from capturing it or using the pictures for commercial use. The tower was initially under a copyright that protected its design and structure created by Gustave Eiffel, but it expired in 1993 post the artist's death in 1923, making the monument accessible to the public.

However, the addition of the night time light show in 1985 by Pierre Bideau put it under another France's copyright law that still protects it today. It means while you can legally take pictures, share, and sell them anywhere during the day, you cannot at night until you take prior permission from the Société d'Exploitation de la Tour Eiffel, and pay a licensing fee.
Since there are millions of tourists, it was impractical to enforce the copyright against all of them in the court, so the average tourist has only been informed to not take the photos of the Eiffel Tower at night for commercial use without a legal permit. So, next time when you're traveling to the city, ensure that your pictures stay with you to avoid any kind of trouble.