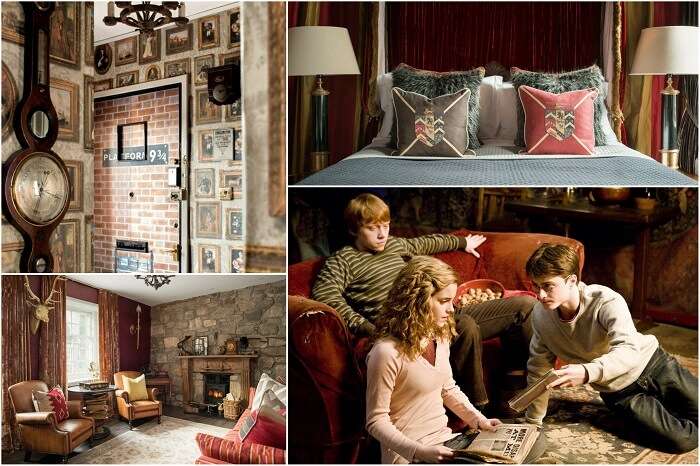 Let's face it. We may never be getting our Hogwarts letter. But that doesn't mean we can't have a Harry Potter experience. No, we are not talking about just seeing the movie props and sets at the Warner Bros. Studio in London. We are talking about actually living, really experiencing the magical world we had been nuts about since our childhood.
Potter fans, or Potterheads, as they are called worldwide, can now stay in this fancy apartment in the heart of Edinburgh, Scotland, that is themed around Harry Potter!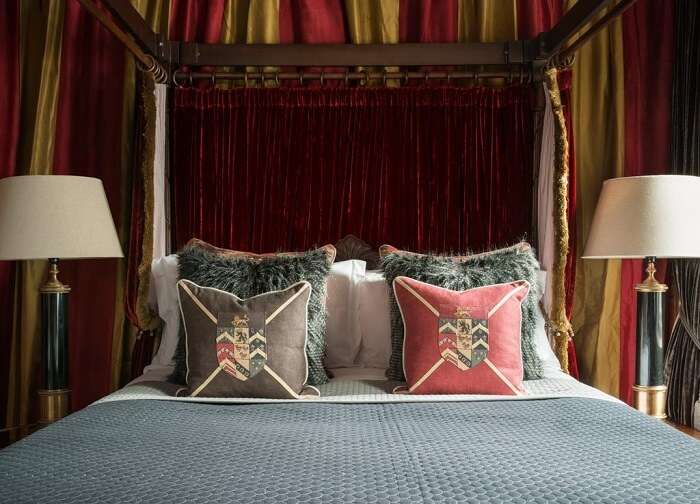 Designed and owned by Potterhead Yue Gao, the deluxe Canongate Luxury Apartment located in Edinburgh, Scotland, has a master bedroom decorated just like a Gryffindor dormitory. It has a four-poster bed with a top that gives the illusion of floating candles, has gilded mirrors, old books, the Gryffindor gold and red decor, and various Harry Potter-themed and vintage knick-knacks.
Yue has very thoughtfully collected objects for the apartment himself, many of which even belonged to the author J.K. Rowling, the brains behind the Harry Potter books.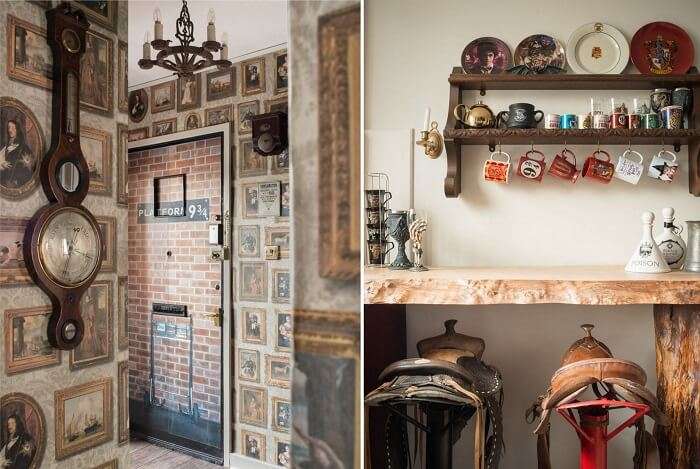 "There is a desk which actually belonged to J.K. Rowling. I managed to acquire it as the furniture restorer's son went to the same school and was in the same class as J.K. Rowling's daughter", Yue had told the press. "I didn't want to turn it into a cheap copy of the film, so it's more like an homage from a huge fan rather than the copy of the movie scene. I put my heart into it — it's my dream realised."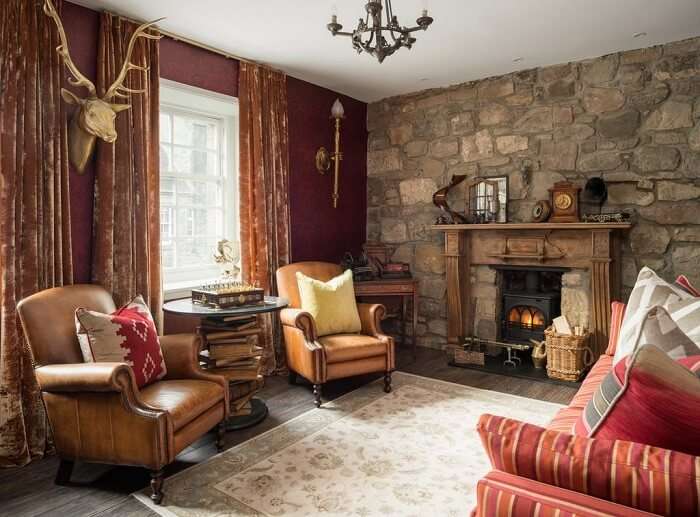 But that ain't all. Other than a gorgeous bedroom, the apartment also has a fully functional kitchen with Harry Potter themed cutlery, a smaller bedroom that resembles a carriage from the Hogwarts Express, and a living area that has been modeled after the Gryffindor common room. One will find that each door in the apartment is painted in honor of each house of Hogwarts, even Slytherin!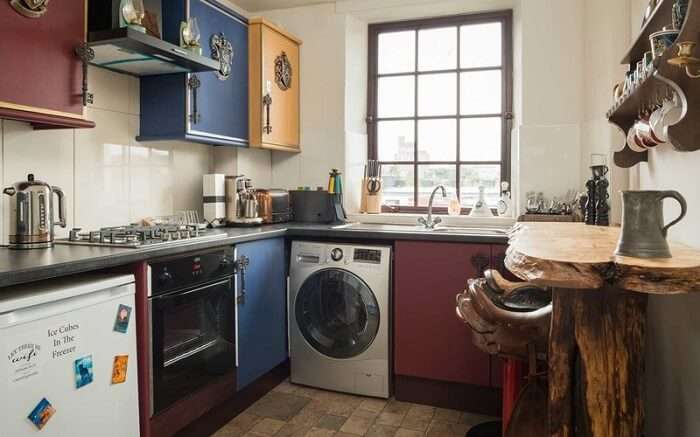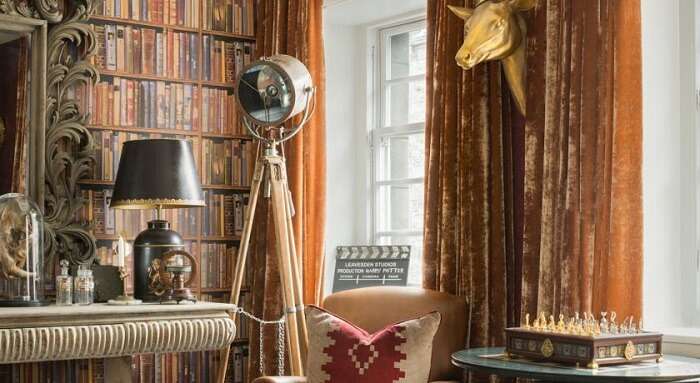 Wizards and muggles can stay in this apartment in utter harmony, the starting rates of which are INR 13,080/- (£150) per night. For more information on prices and availability, visit the Canongate Luxury Apartment website.
So, fancy a trip to Scotland to stay in this amazing Harry Potter themed apartment and live your childhood fantasies? Let us know in the comments below.