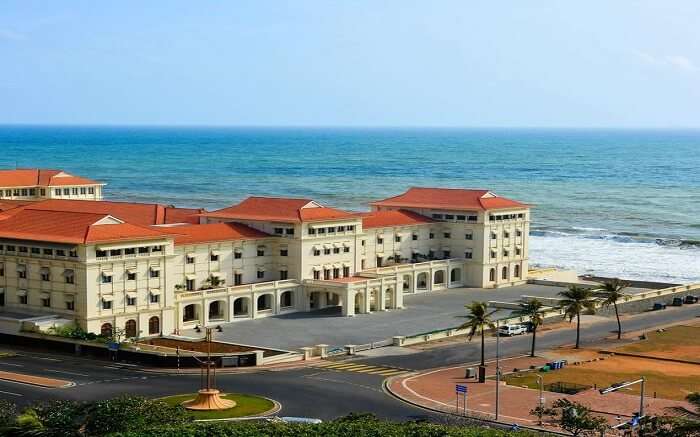 Well known for its interesting heritage powered by splendid cultural environs, Colombo, the capital of Sri Lanka has its own charm to boast about. The mind-blowing attractions it offers to tourists make it a prime vacation destination across Asia.
A wide array of hotels in Colombo for a comfortable stay
The city houses a long list of places where you can do the honors to chill and de-stress like never before. During your travel to this beautiful city, a reasonable and comfy stay is a must; and if you are looking for some swanky hotels in Colombo, here's a list of hotels that offer unmatchable services and comfort.
1. Casa Colombo
This hotel was once home to a wealthy Indian family; now has been transformed into a decked hotel with moulded ceilings, arches and mosaic floors. Although it is not situated very far from the busy financial district, but the secluded backgrounds will offer you a magical retreat. Here, you will experience an amazing amalgamation of modern interiors and traditional beauty like that of an age-old Moorish mansion.
Per night tariff: INR 8,500
Location: 231 Galle Rd, Colombo 4, Sri Lanka
Website |Review
2. The Ocean Front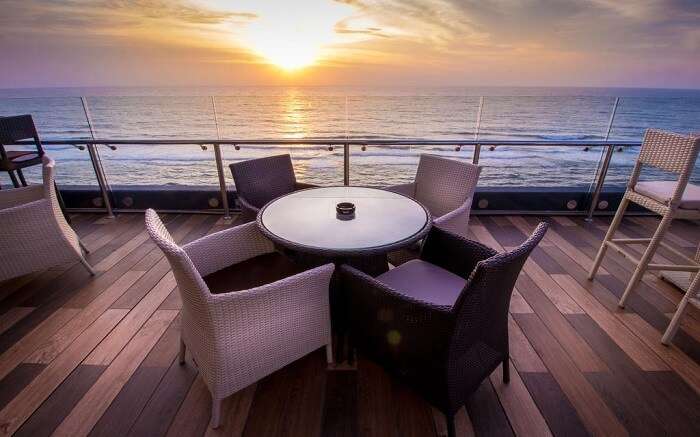 This hotel will offer you remarkable views of the Indian ocean from its luxurious rooms, just like the name reflects. The exceptional staff services will give you some of the best memories to take back home. Relishing the fresh sea air while being in the hotel terrace is a different feeling in itself. It is one of the serene 4 star hotels in Colombo area that you must choose for stay if you have a good budget.
Per night tariff: INR 4,000
Location: 14 Sellamuttu Avenue, Colombo 00300, Sri Lanka
Website | Review-| Ocean Front Hotel Colombo
3. Tintagel Colombo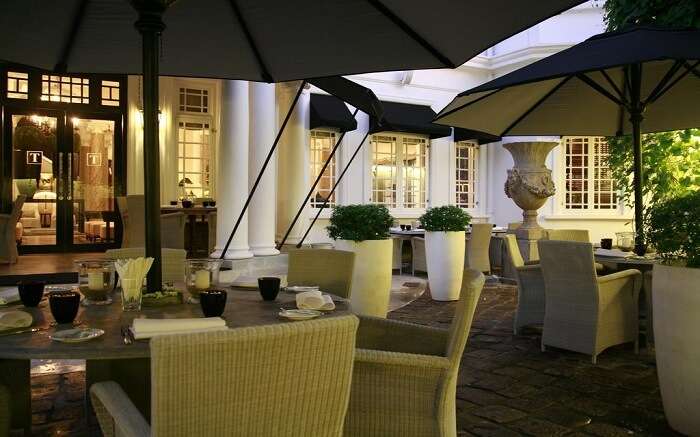 Popularly known as one of the most exclusive destinations in Colombo, this premium hotel houses ten phenomenal suites that will surely take your breath away. These suites are designed to provide an array of modernised services. Initially, it was home to three of Sri Lankas political figures and even today it is quite a preferred choice to stay for corporate travellers and eminent business personalities.
Per night tariff: INR 10,000
Location: 65 Rosmead Pl, Colombo 00700, Sri Lanka
Website | Review
Must Read: 38 Soul Satisfying Things To Do In Sri Lanka In 2022 For Travelers Of All Types
4. Lake Lodge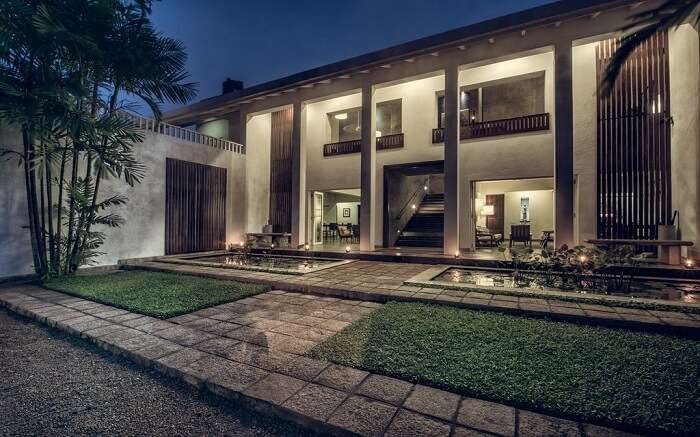 It is one of the coolest places to stay in Colombo. Situated in the citys business district, it is a popular family-owned hotel that offers twelve elegant double rooms equipped with a garden suite. The owner himself has uniquely renovated and furnished this beautiful property. The hotel staff will provide you with all sorts of ease and comfort like that of a home. The hotel also houses an exquisite restaurant with an extensive menu of mouth watery food. No doubt, this is one of the best hotels in Colombo, Sri Lanka.
Per night tariff: INR 7,000
Location: 20, Alvis Terrace, Colombo 00300, Sri Lanka
Website | Review
5. Colombo Courtyard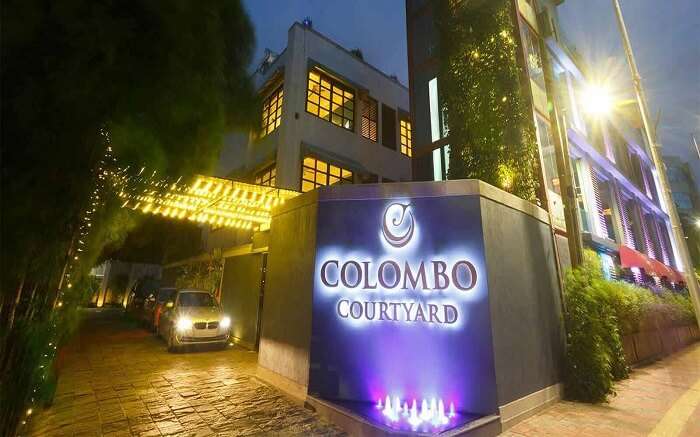 If by any chance, you are looking for a stay that can offer you a mixture of both, rustic charisma and advanced extravagance, nothing can beat this Colombo accommodation. This hotel believes in the vision of sustainability and hence has been built in accordance with an eclectic range of natural themes. It also houses many superb restaurants, a rooftop cafeteria, a lounge and a bar, among others. This hoel is one of the world class service providers throughout Southeast Asia.
Per night tariff: INR 8,000
Location: 32 Alfred House Ave, Colombo 00300, Sri Lanka
Website | Review-| Colombo Countryyard Hotel
6. Galle Face Hotel Colombo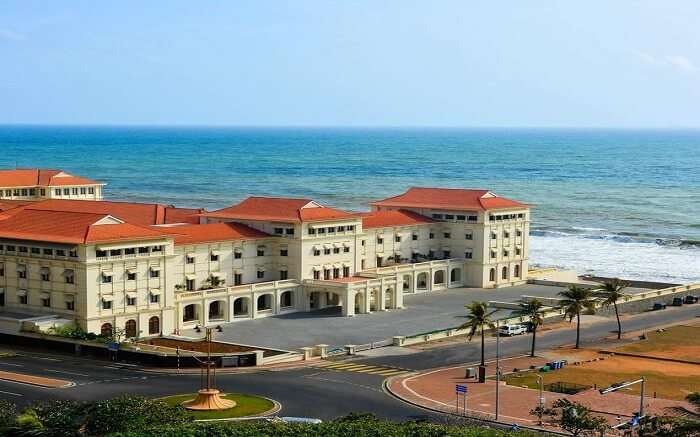 Built in 1864 by the British Entrepreneurs during the colonial era, it is known as one of the oldest hotels in Colombo. It is also one of Sri Lankas best hotels that stands unique in terms of unmatchable splendour. So, when in Colombo, dont forget to enlighten yourself by staying at this astonishing property. Remember, if you got good money, dont look here and there, just go for this Sri Lankas iconic landmark.
Per night tariff: INR 10,000
Location: 2 Galle Rd, Colombo 0300, Sri Lanka
Website | Review-| Galle Face Hotel
Suggested Read: Spend Just 5 Days In Sri Lanka In 2022 To Explore The Tropical Paradise That It Is!
7. Havelock Bungalow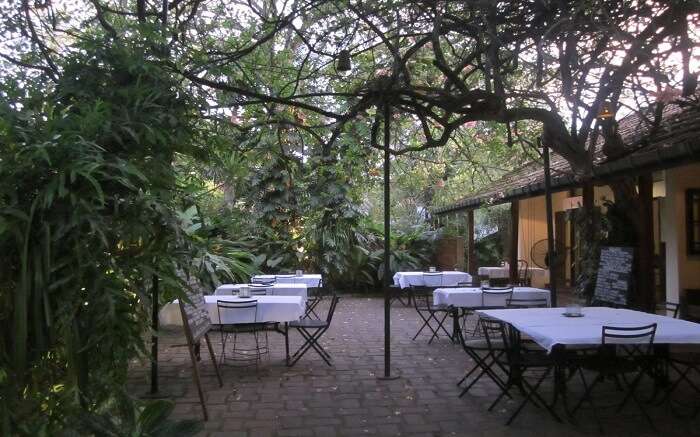 One of Colombos first boutique hotels, it dates back to the colonial era and has been adapting to the changing tastes and trends. If you are extremely stressed up from the humdrum life of the tedious city you belong to, save some money and book a stay at this amazing colonial hotel that will take all your pain and stress far away. It provides standard and luxury rooms, both coupled with a perfect collection of wide-ranging suites. Live it. Embrace it.
Per night tariff: INR 4,000
Location: Colombo 00500, Sri Lanka
Website | Review
8. Drift BnB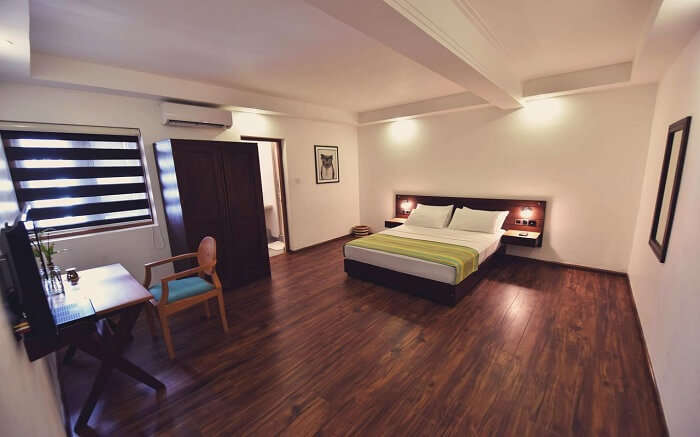 This is a perfect place to stay, especially for the budget travellers. It offers shared and private rooms, both with all the essentials that one would need during a stay. You will be provided with all the basic necessities such as lounge area, speedy wi-fi and hot showers, among others. A friendly atmosphere to live in backed by personalised and rewarding experiences.
Per night tariff: INR 3,500
Location: 646 A2, Colombo, Sri Lanka
Review
Suggested Read: Top 15 Food Paradises of Sri Lanka To Visit On Your Next Trip In 2022!
9. Best Western Elyon Colombo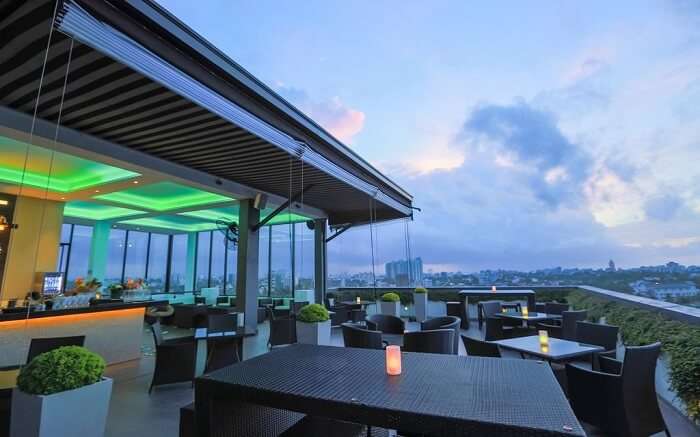 Rated as one of the best 3 star hotels in Colombo, this comprises a powerhouse of premium services and amenities. A stay at Best Western Elyon Colombo is splendid and suitable for both, leisure and business travellers. The menu here is awesome and contains some of the best quality food both local and international cuisine. 3-star hotels in Colombo are many, but nothing like this. So, if you have a budget of 3-star hotel, go for it with no second thoughts.
Per night tariff: INR 4,500
Location: 102 A Baseline Road, Kirulapone Avenue
Website | Review
10. Movenpick Hotel Colombo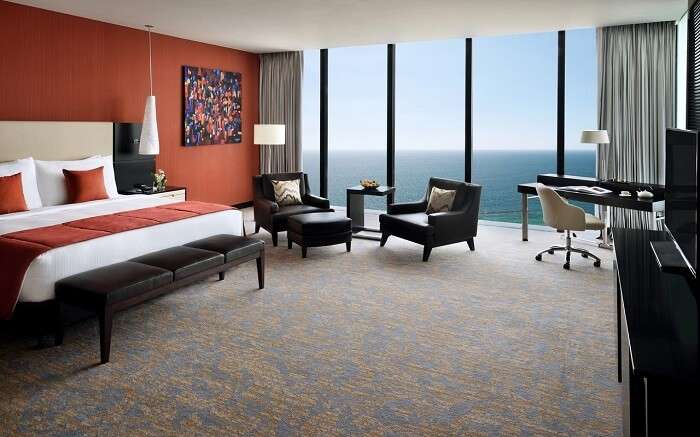 This is one of the top rated 5 star hotels in Colombo, Sri Lanka. It offers everything you will need for a soothing stay. Its a twenty-four-storey hotel whose offerings include matchless hospitality services. The themed restaurants it offers are worth experiencing. And when you develop mood for drinks, just arrive at the phenomenal rooftop bar and revel in the journey of slow drinking coupled with delectable snacks. Everything is perfect here, which is why it is amongthe best 5-star hotels in Colombo.
Per night tariff: INR 1,000
Location: 24 Srimath Anagarika Dharmapala Mawatha, Colombo 00300, Sri Lanka
Website | Review
Further Read: 43 Most Beautiful Places In Sri Lanka You Must Visit In 2022
Sounds exciting enough for a scenic and serene stay in Colombo? Do share your experience with other travelers in the comment section below.
Comments
comments