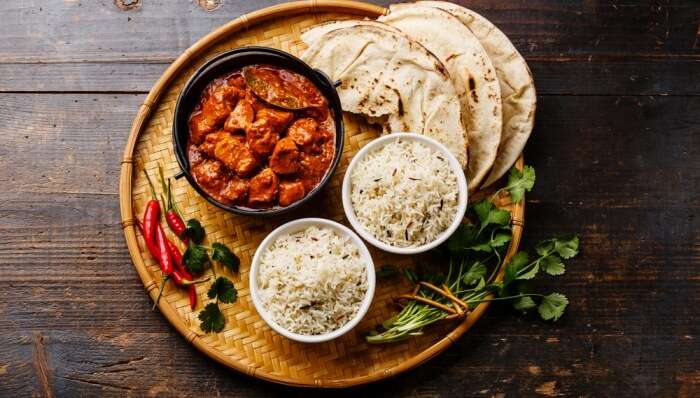 Sri Lanka is one of the top travel destinations and people visit this island nation from all over the world. Famous for its pristine beaches, it is a favorite place for the beach bums. But this is not it as there is so much more that Sri Lanka holds within itself in terms of natural beauty, old-world charm, and food. The flavorful Sri Lankan cuisine has been shaped by multiple factors and has become what it is today. But alongside that one can find almost all the cuisines in Sri Lankan restaurants. Here are some of the best Indian restaurants in Bentota Sri Lanka. Have a look.
Best Time To Visit Bentota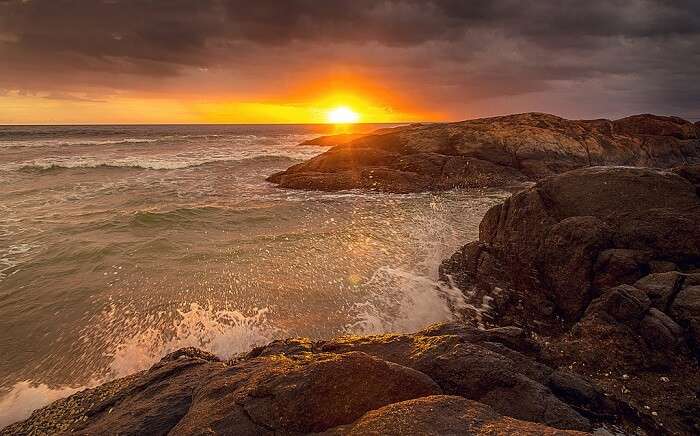 Situated on the south west coast of Sri Lanka, there is a certain period when Bentota receives rainfall and sees a lesser number of tourists. This is generally from May to September following which is a good time to head here. October to April is the best time to visit Bentota. The weather is pleasant and nice to be out at the beach. It is also the ideal time to enjoy watersports here.
4 Best Indian Restaurants In Bentota Sri Lanka
Here are some interesting places that serve delicious Indian food. Have a look at the best ones in Bentota.
1. Sea View Restaurant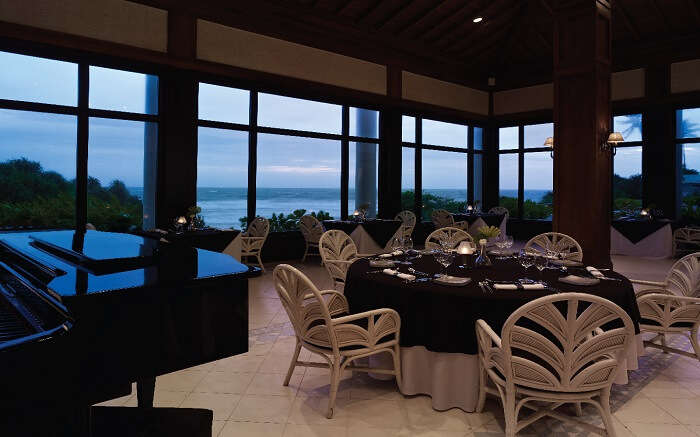 Sri Lanka Located inside the premises of Vivanta by Taj-Sea View Restaurant is another place, popular for night outs in Bentota. As the name goes, this place overlooks the azure sea and features delicious recipes of Continental, Indian and fusion food. The place opens after sunset and lets every guest enjoy and relish unobstructed sea view, cool breeze and pleasant environment. Indulge with Lobster cappuccino flambeed, Blue Swimmer crab, Lamb with leeks or Sri Lankan red rice risotto, satiate your gastronomic desires and create an unforgettable memory on Bentota nightlife.
Location: Vivanta by Taj, Bentota
Best for: Swimmer crab, red rice risotto
Ratings: 4.4/5
Website | Reviews
Nightlife In Bentota: A Small Guide To Enjoy The Soothing Nights Of The Town
2. Ocean View Restaurant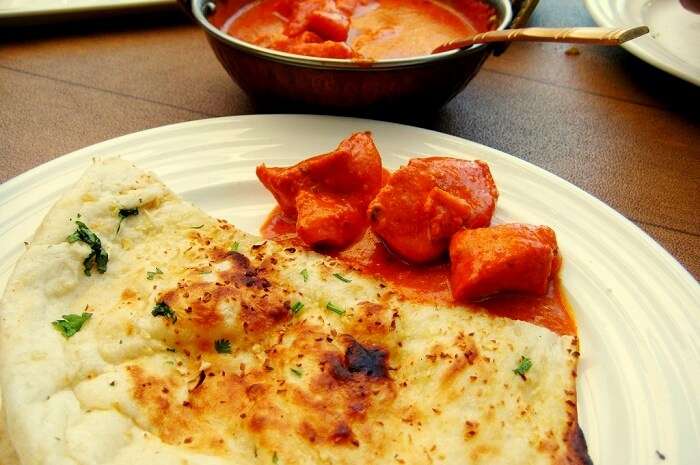 Looking for Indian restaurants in Bentota – Dont you worry, Ocean View is at your rescue. It serves authentic Indian food and offers gluten free food so that none of their guests go home empty stomach. Considered as one of the best Indian restaurants in Bentota, this restaurant is a must visit not only for Indians but also for people who want to explore the spesh herbs and spices used in Indian cuisines.
Location: 6.411651, 79.999986, 204 Colombo – Galle – Hambantota – Wellawaya Hwy, Bentota, Sri Lanka
Best For: Grilled prawns, fish curry
Ratings: 4.5/5
Website |Reviews
8 Restaurants In Bentota For Relishing Scrumptious Sri Lankan Delicacies!
3. Golden Grill Restaurant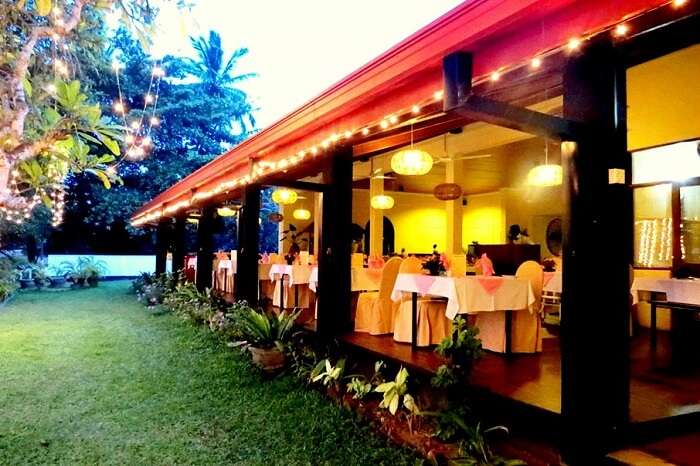 Established in 1980 , this travelers paradise is considered as one of the best restaurants in Bentota, Srilanka as it is a multi cuisine restaurant. Golden Grill Restaurant in Bentota is a renowned restaurant and serves local dishes, Indian cuisine as well as global fusion dishes so that their guests get a lot of options in the menu to choose from. Visit Golden Grill and satiate yourself with divine local delicacies on your next vacay. It is one of the best Indian vegetarian restaurants in Bentota.
Location: Bentota Bridge, National Holiday Resort, Bentota 80500, Sri Lanka
Best For: Hot & spicy crab curry
Ratings: 4/5
Website |Reviews
4. Vintage Restaurant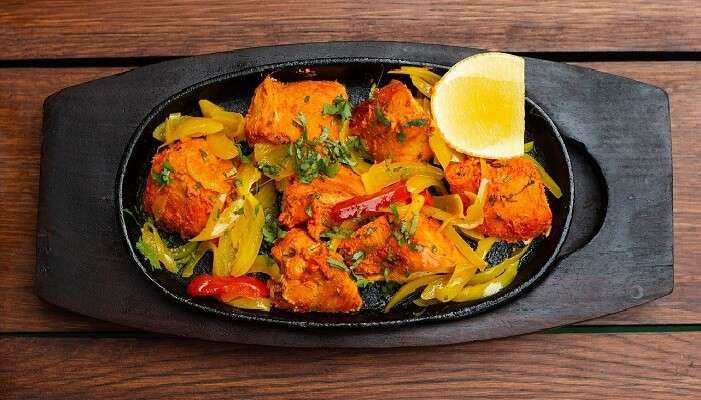 Image Source
Vintage Restaurant is ranked as the top Indian restaurant at Bentota owing to delicious cuisine it serves. Choose from a wide variety of menu and enjoy the desi Indian flavours right here in Bentotat. The food is made from fresh ingredients and the service is also great. Try fresh seafood and tandoori chicken. Since it is vegetarian-friendly, meat haters will have a good time here.
Location: Pitaramba Road, No.13, Sri Dharmavijayarama Road, Pitaramba, Bentota, Sri Lanka
Best for: Seafood, Indian
Ratings: 4.5/5
Website | Review
How To Reach Bentota
There are multiple mediums via which one can reach Bentota.
By Air: Bandaranaike International Airport is the nearest airport to Bentota at a distance of 109 km. One can hire a cab from here and it would take around 2 hours to reach Bentota.
By Rail: Aluthgama is the nearest railway station at a distance of 2 km from Bentota.
By Road: One can hire a taxi from any part of the country and drive to Bentota. There are buses too which run on this route connecting Galle to Colombo, and one can take these to reach Bentota.
Excited to visit Sri Lanka? It is one of the most gorgeous islands to travel to. If beaches and natural beauty is what you seek in a vacation, then Sri Lanka won't leave you disappointed. Book a trip to Sri Lanka soon with TravelTriangle and have an amazing time in this beautiful land. Also do not forget to try tasty food at these Indian restaurants in Bentota Sri Lanka
---
Frequently Asked Questions
What can one do in Bentota at night?
One can enjoy the dazzling nightlife at the sunset lounges and floating discotheques in Bentota.
What is Bentota famous for?
Bentota is famous for its sightseeing, beaches, sea turtle conservatory, and more.
How much does a meal cost in Bentota?
A meal including a drink or two may cost your INR 2000 per head in a good hotel. At a fair price hotel, it will be around INR 1000-1500 per head.
Do they accept cards at Bentota restaurants?
Yes, the high-dining establishments accept credit cards for payments.
Which are some of the good Indian restaurants in Bentota?
There numerous Indian restaurants in Bentota: 1. Ocean View Restaurant 2. Golden Grill 3. Vintage Restaurant
---