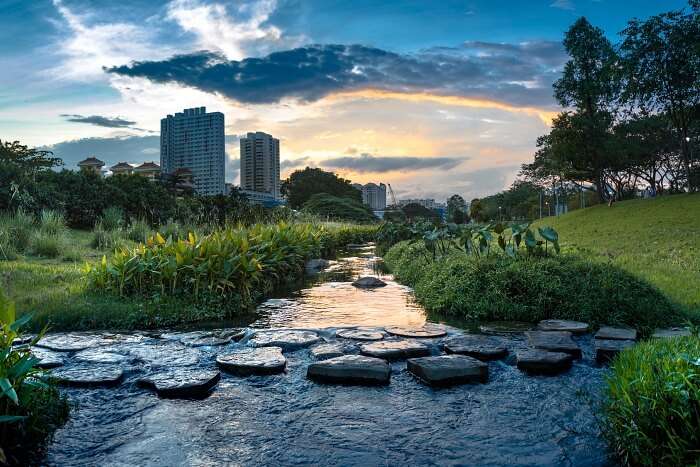 Singapore is considered to be one of the most-visited countries in the world and tourists can be seen visiting the country all round the year. The cultural and historical richness of this country is admired by tourists as well as locals. Since this island city state is known for its multiple cultures and languages, people from different parts of the world feel at home here. Apart from these aspects, Singapore is also a home to numerous picturesque islands as well as beaches. The islands have various buildings with brilliant modern architecture.
There are numerous attractions in Singapore that are frequented by tourists from all around the globe. Sentosa Island is full of such attractions, one of them being Sentosa Luge. This attraction saw its opening in the later half of the year 2005. Established facing Tiger Sky Tower, Sentosa Luge is the place that children love the most. It has four tracks where children can be seen indulging in various outdoor activities. If you don't want to limit yourself to this location, you can always explore the various islands near Sentosa Luge to know the country of Singapore better.
Best Time To Visit Singapore

February to April is the time when you should plan your Singapore trip, for during this time of the year the country experiences the most pleasant weather, which is ideal for enjoying outdoor activities! During November to January, Singapore receives heavy showers and May and June are the hottest – not the best time to plan a vacay to this country.
However, anytime is the best time to visit the country of Singapore since the tropical rainforest climate does not change throughout the year but to have a hassle-free experience here and make the most of it, consider visiting between February and April. The country doesn't even have a particular season and the temperature does not really waver from the scale of 25 °C to 35 °C round the year.
3 Islands Near Sentosa Luge
You must add this place to your itinerary especially when you're traveling with your kids, as they can get engaged in the most interesting activities at this place. The outdoor activity for which this place is most renowned for is the luge ride – an extremely fun ride that is controlled essentially by the gravitational pull. Moreover, you can even enjoy the whole view of Sentosa Island by taking the Sky Ride here.
You can spend quality time at this attraction. However, if your wanderlust does not satiate here, then you can make a visit to some of the most amazing islands located at a close distance to Sentosa Luge. A handful of these islands are listed below!
1. Kusu Island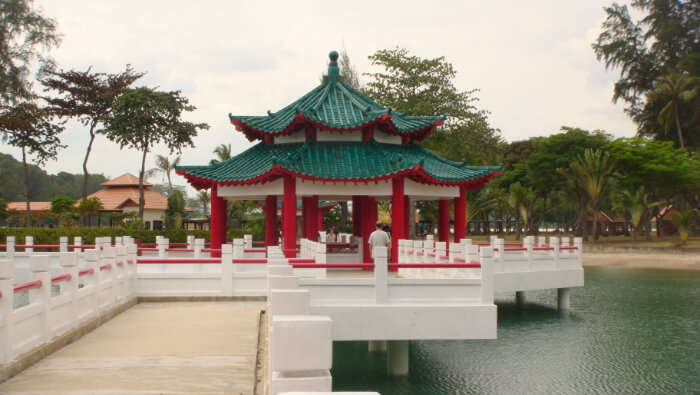 The Kusu islands are one of the many beautiful southern islands located in Singapore. Kusu actually means Tortoise or turtle in Mandarin. The island here is named as Pulao Tembakul or Peak Island in Malay. The island that you see was enlarged and then it was made into an island resort which sprawled out for a heavy 85,000 meters. Here you can go to pay your offerings at the popular Chinese temple known as Tua Pek Kong or Da Bo Gong. They house two main deities namely: The Guan Yin and the DA Bo Gong. After paying your respects, you can head out for swimming on the soothing island waters or maybe opting a picnic with your friends.
Location: Kusu Island, Singapore, 00074.
54 Remarkable Places To Visit In Singapore In 2022 Where A Wandering Heart Finds Peace
2. Lazarus Island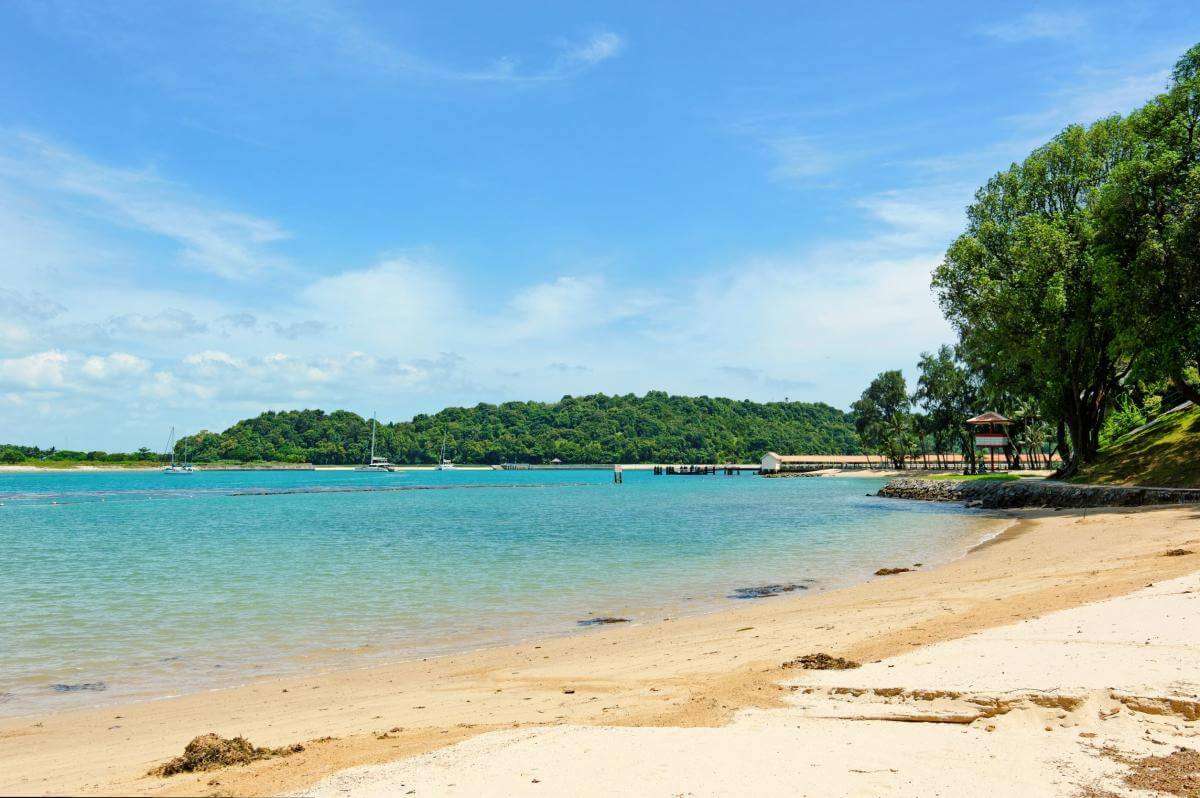 One of the lesser known islands to visit in Singapore for honeymoon couples is Lazarus Island. It is spread across 47 hectares and is located to the south of Singapore. Lazarus and St Johns Island are connected by a paved bridge, which means you can explore both the islands in a day. On the island lies a clean sandy beach, swimming lagoons, and tall palms. If you want to spend a night on the island with your loved one, you can rent a holiday home.
Distance from Singapore: 24 km
How to reach Lazarus Island: You wont get public ferries to Lazarus, but you can take a public ferry from Marina South Pier to St. Johns Island and then take a short walk over to Lazarus. Couples can also hire a private boat to directly reach Lazarus Island.
Ferry rent: $18 per person for a two-way trip
Holiday home rent: $55
These 5 Secluded Islands In Singapore Are Perfect For Honeymoon Couples!
3. Sugi Island

Sugi Island is an island near Singapore that offers intrepid travelers a chance to really get away from it all. Its about 50 kilometers from the mainland and is known for its remoteness and rustic living. Its a great island near Singapore to stay for those who want to get back to basics. Its home to Telunas Beach Resort that provides guests with over-water rooms and delicious seafood.
How to reach Sugi Island: Take a ferry from Harbourfront Center in Singapore to Sekupang Ferry Terminal in Batam. From there, take a boat to Sugi Island.
8 Islands near Singapore That Make A Quick Weekend Escape In 2022
To make your trip to Singapore more exciting, give a pump to your adrenaline by visiting one of the main tourist attractions here, Sentosa Luge. Sky Ride and the Luge Ride here would be once-in-a-lifetime experience that every tourist must undergo on their visit to this country. Moreover, there are numerous islands near Sentosa Luge that you must visit on your tour. Make sure you visit all of the ones listed above.
---
Looking To Book An International Holiday?
Book memorable holidays on TravelTriangle with 650+ verified travel agents for 65+ domestic and international destinations.
---