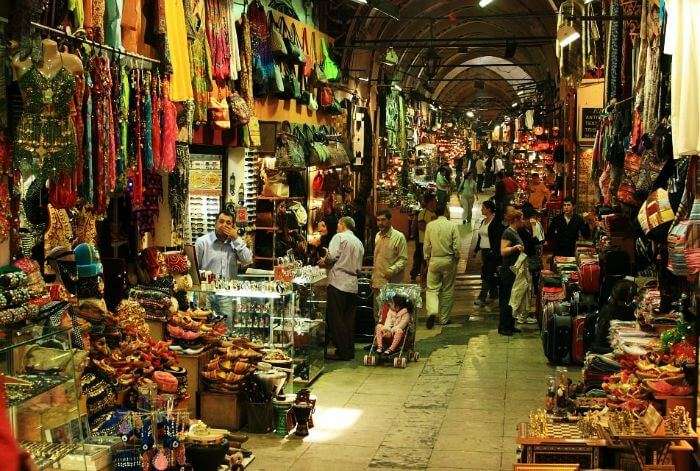 With beautiful scenery, unique rock structures, heartwarming culture and engrossing history, Istanbul is enticing for sure. The best part, especially for shopaholics like me, is that the sheer variety, options and deals at the best malls and local markets are spoiling.
Most interesting of these options are the antique shopping hubs, and the experience here is amazing.
Perhaps, it beats the experience of shopping malls in Istanbul any given time. To make sure you go the to the right places and pick the best stuff, having a prior idea about its key markets can be helpful.
Here is a crisp Istanbul shopping guide to help you get the best buy during your vacations.
Istanbul Shopping Guide: Where to buy?
1. First Stop – Grand Bazaar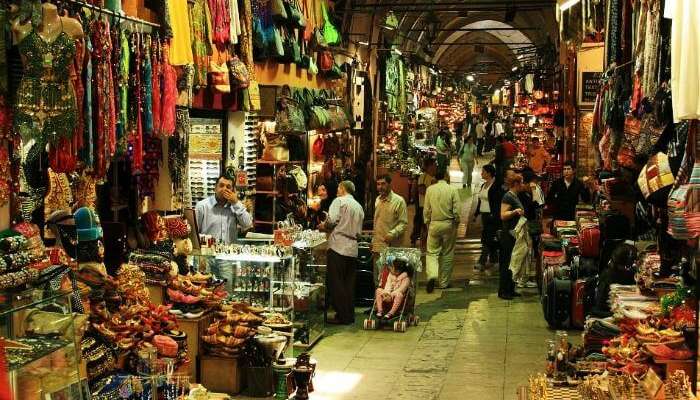 The Grand Bazaar is the largest and the oldest covered market in Istanbul. Its exquisite beauty and old-world charm can compete with all the shopping malls in Istanbul. Over 3,000 shops at one place ensure that this shopping destination of Istanbul is an experience of its own. And of all shopping centers in Istanbul, this one is the most colorful. From Turkish knickknacks to Persian carpets, everything is readily available here.
Tip: Be ready to bargain like your life depends on it. The broken-down prices of things will astonish you.
Closed on: Open seven days a week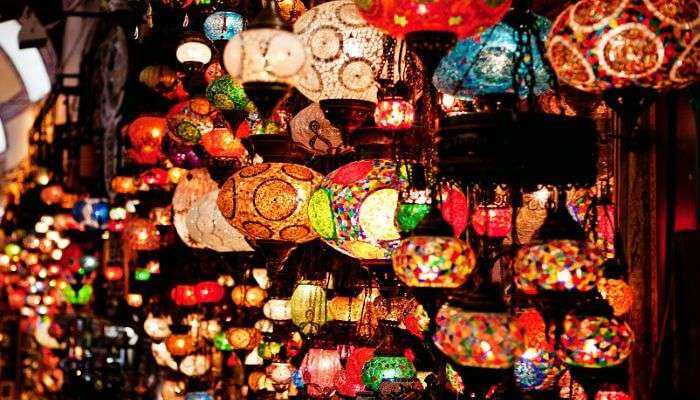 2. Jewelry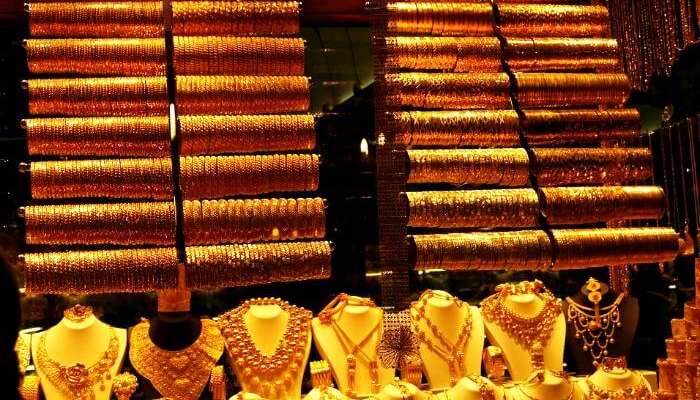 The beautiful craftsmanship of jewelry made in Istanbul is world-renowned. Rare gems, pure gold, raw platinum and other valuable products are used to create some of the extraordinary wonders of Turkish jewelry. The junk jewelry made in Istanbul is pretty impressive too. The amount of detailing used to create the jewelry item invaluable, no matter the cost. Pamper yourself and loved ones with vintage watches from Istanbul.
Tip: Check the hallmark before buying any gold jewelry. Also, cross-check the worth of gems.
Where to buy: Timucin Balkan, Zeynep Erol, Arasta Bazaar and Grand Bazaar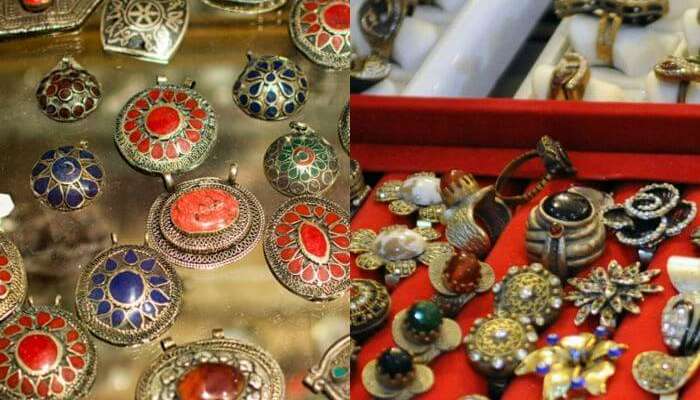 3. Spice Market – Egyptian Bazaar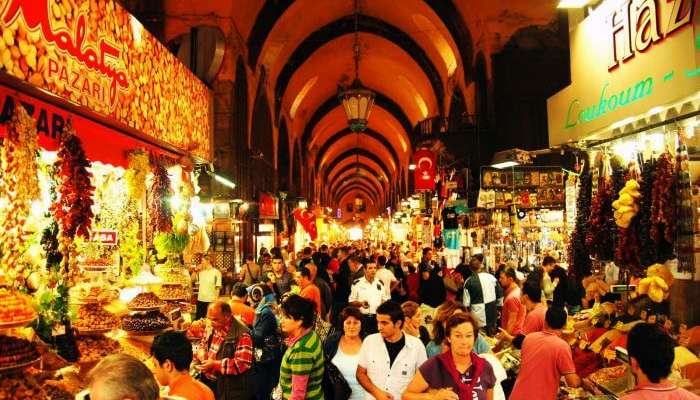 The Egyptian Bazaar, also known as Spice Market, is the second largest covered shopping place in Istanbul. Tourists head to this grand maze looking for authentic spices and dry fruits. Don't buy the ingredients before comparing the prices with other shops. You can have the best saffron and dried apricots here. Don't miss out on dates and cinnamon!
Tip: Before you buy your favorites, taste the dried fruits and smell the spices to check the authenticity.
Closed on: Sunday and all religious holidays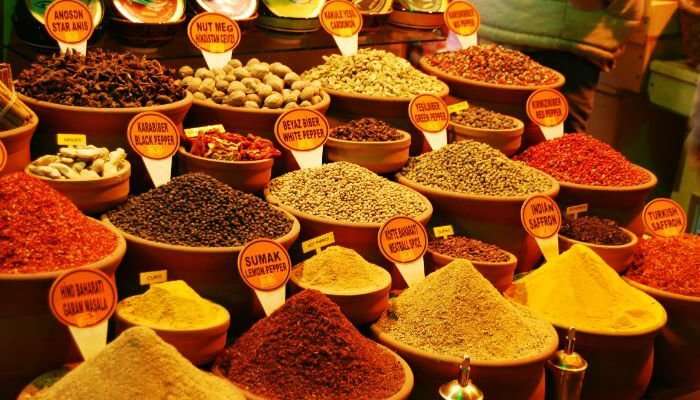 4. Bazaar in Sultanahmet – Arasta Bazaar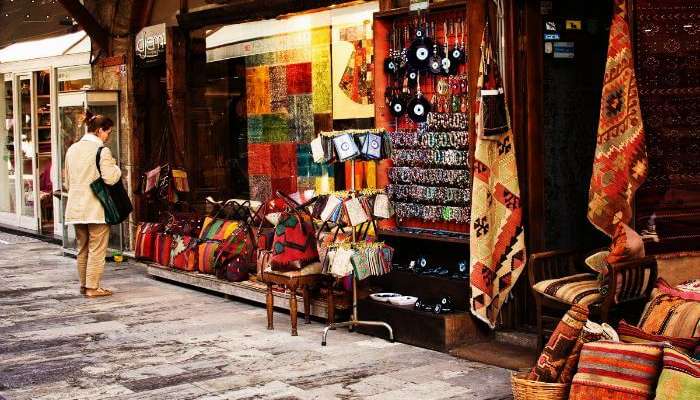 One of the best shopping centers in Istanbul is Arasta Bazaar. Though it is a hard-core handicrafts zone, you can find some good Turkish baubles at a good price here. Just put on your big shopper panties and do not be afraid of bargaining. It houses more than 70 shops with some unique offerings for every shop. This place has such an extraordinary collection that normal Istanbul shopping malls don't stand a chance.
Tip: The best place to shop for your Turkish souvenirs and gift items.
Closed on: Open seven days a week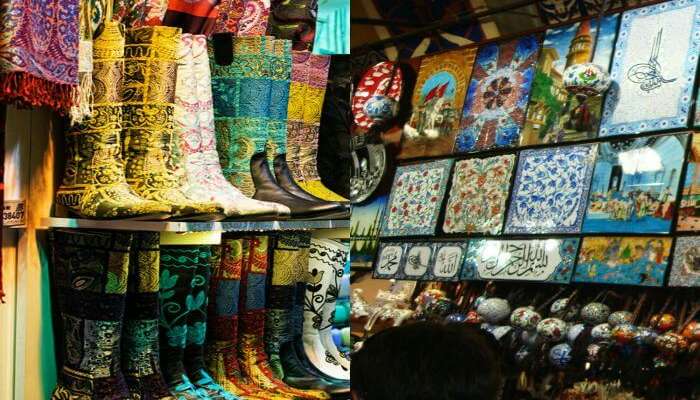 5. Cultural Items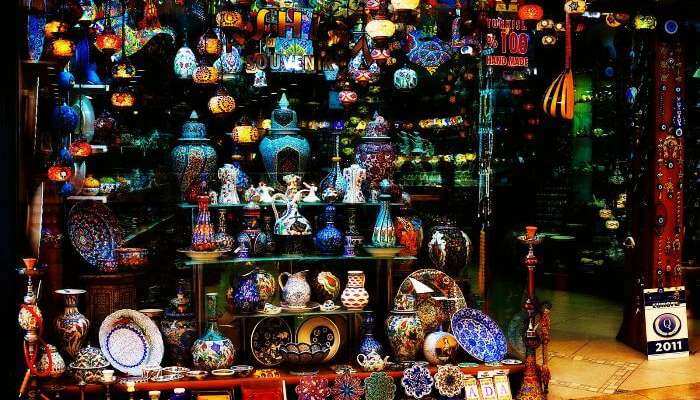 One of the best shopping in Istanbul is the shopping for items of cultural interest. There are markets that are like city's antique hubs where you will find all cultural baubles like tea-sets, spoons, lanterns, hookah, chiraag, plates, toys and chandeliers. And all of it with a distinguishable Turkish touch.
Tip: Bargaining is your biggest strength here. Don't overpay for unworthy things.
Where to buy: Cukurcuma district, Grand Bazaar, and Arasta Bazaar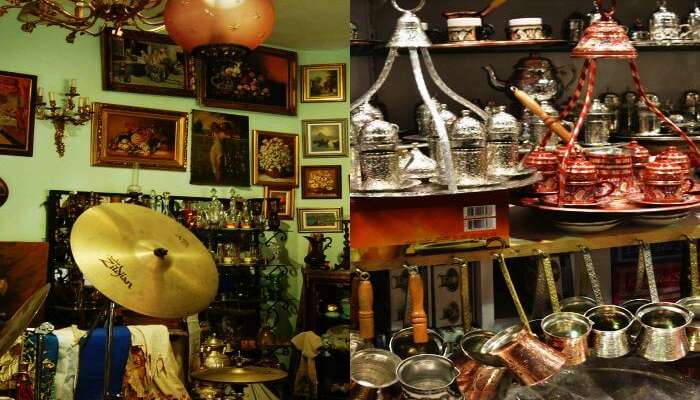 6. Turkish Carpets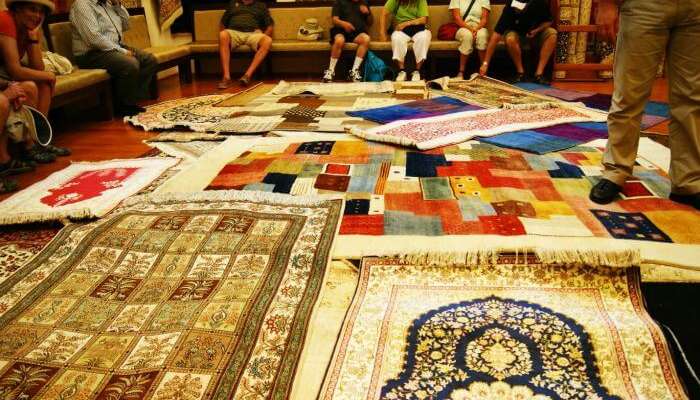 Nothing can complement your home like a good Turkish carpet. Neatly woven carpets with some intrinsic handiworks is what makes Istanbul's carpets world famous. Almost all major shopping centers in Istanbul offer a good collection of Turkish carpets, locally called kilims.
Tip: If there is some irregularity in the knots of the carpets, then the chances are that the carpet is of cheap quality. Do not pay handsomely for such rugs. Also, prefer hand-woven carpets to textile goods.
Where to buy: Ottomania, Arasta Bazaar, Turga Carpets and Grand Bazaar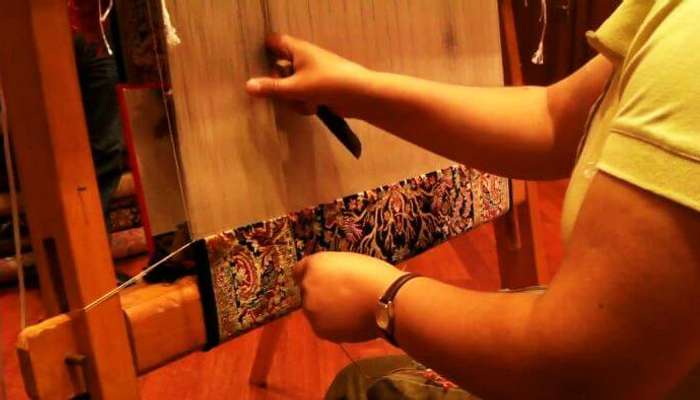 7. Iznik Ceramics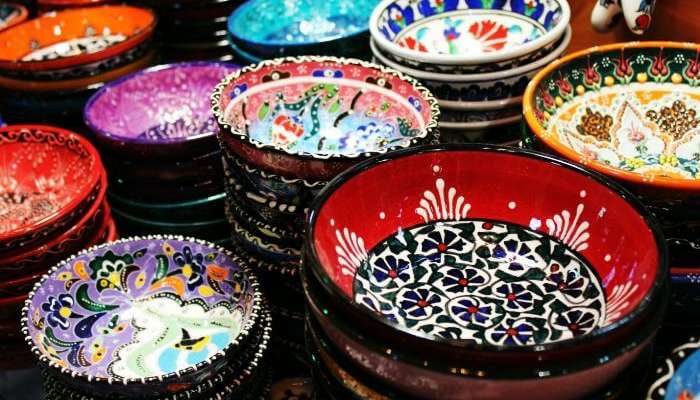 Istanbul is famous for its Iznik Pottery, a decorated ceramic piece. It is a type of high quality pottery with some interesting patterns and arabesque designs of different color. Originally, it used to be cobalt blue but with time it has been adapted to other colors.
Tip: You need to identify the quality of your ceramic before you pay big bucks.
Where to buy: Turga Ceramics, Iznik Ceramics And Pottery, and All Over The Town!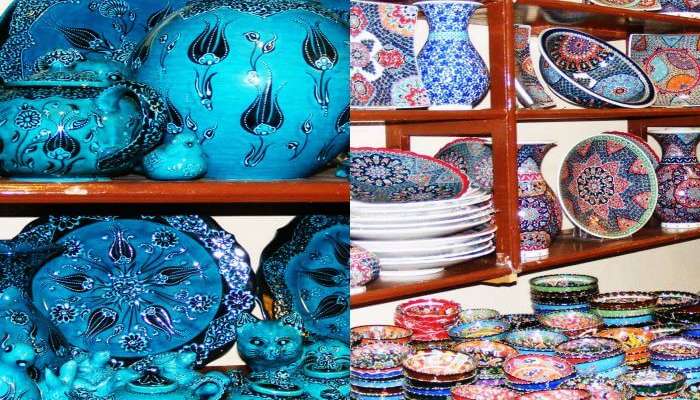 8. Book Bazaar – Sahaflar Carsisi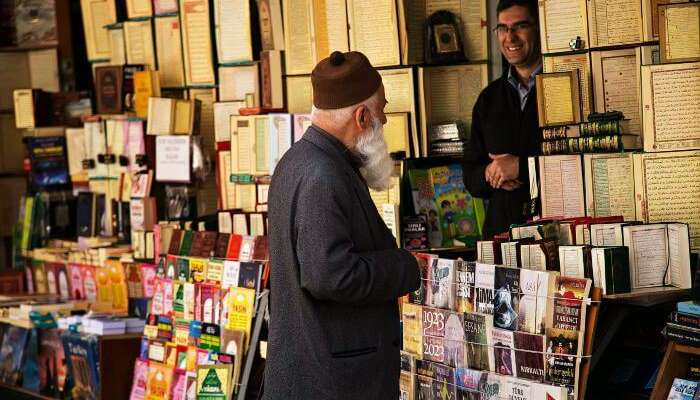 The Book Bazaar, Sahaflar Carsisi, is one of the oldest markets of Istanbul. Try your hand at old manuscripts or buy some new editions. In fact, this unique Istanbul shopping street can prove therapeutic to many with its mind boggling collection that includes ancient books as well as newer publications and takes you through transitions of time.
Tip: Buy rosary, stamps and old coins; they make good souvenirs.
Closed on: Sunday
9. Flower Market – Cicek Pazari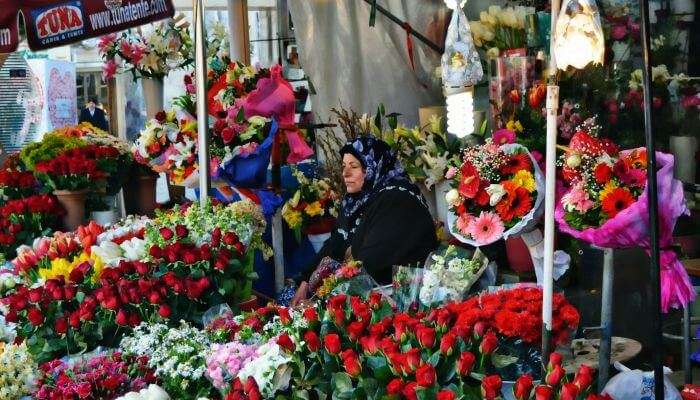 The flower market of Istanbul, Cicek Pazari will prove to be a breath of fresh air after all the shiny cultural items, intricate carpets and glass lanterns. You will find everything related to plants – like seeds, pots, plants, shrubs, creepers and herbs – in this shopping street in Istanbul. Also, some pets stores are also open there which sell the beings like puppies, ducklings, sparrows, etc.
Tip: Flowers are never out of fashion! Buy a bunch from Cecek Pazari and make it a good day for someone.
Closed on: Open seven days a week
Which one is your first stop?
Frequently Asked Questions About Istanbul Shopping Guide
Q. What are the best places to shop for women items in Istanbul?
A. The chic boutiques are the best place to shop for women items once in Istanbul. They have designers, latest fashion, and traditional wear boutiques.
Q. Is Istanbul the right place for shopping in Turkey?
A. Yes, Istanbul is one of the international tourist destinations in Turkey. This place is also the shopping paradise of Eurasia.
Q. From where to buy vintage watches and clocks in Istanbul?
A. You must visit the covered Turkish bazaars to buy vintage watches and clocks once in Istanbul. They have classic time clock and watch items.
Q. From where to buy antique fashion articles in Istanbul?
A. The antique fashion accessories are the best to buy from open-air markets present in Istanbul. You can bargain and buy them at an affordable cost.
Q. From where to buy authentic Istanbul souvenirs once in Istanbul tour?
A. Souvenirs articles are available in most of the shopping places in Istanbul. The shopping malls will have a price tag on them. Yet, there are no price tags while you shop from the flea markets present in Istanbul.
Q. From where to buy the latest fashion clothing of international brands in Istanbul?
A. You must shop at shopping malls present in Istanbul City to buy the latest fashion clothing for the kids, men, and women.
Q. Do shopping malls in Istanbul accept Traveler Cheques?
A. Yes, Istanbul is an international shopping destination. Traveler Cheques are accepted in major shopping malls and establishments.
Q. Which is the best product to buy in the memory of Istanbul vacation?
A. Carpets, curtains, and rugs are unique handicraft products of Istanbul. They are the best handmade products to take in the memory of Istanbul vacation.
Q. Do shops in Istanbul accept credit cards from tourists?
A. Yes, the majority of the shops in Istanbul accept credit card payments from foreign tourists. You must check for Visa, Master, and Amex logo in the shops before entering.
Looking To Book An International Holiday?
Book memorable holidays on TravelTriangle with 650+ verified travel agents for 65+ domestic and international destinations.
---
Comments
comments