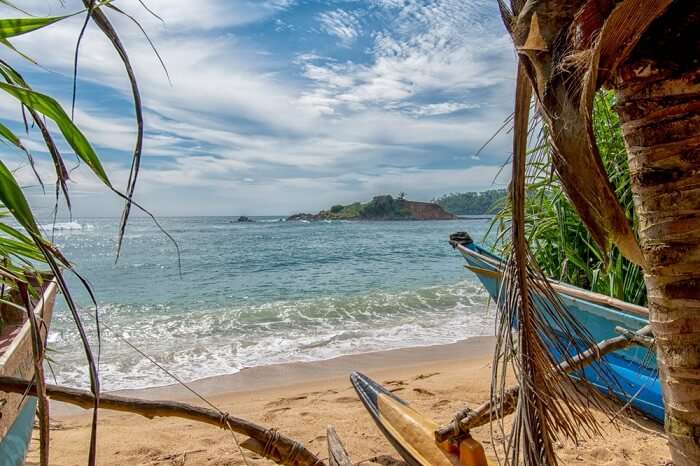 The country of Sri Lanka is home to many scenic beaches. Located on the edge of the Indian Ocean, the country has some of the most scintillating beaches. Beach lovers find Sri Lanka as the perfect holiday destination. Among the popular and beautiful beaches in Sri Lanka, Koggala beach is one. Located in the coastal town of Koggala, this beach provides the perfect atmosphere to relax and unwind. Located just 12 km down the famous Unawatuna Bay, Koggala Beach in Sri Lanka is the perfect beach vacation. There are also many attractions around Koggala beach that interests the visitors, making it a great vacation friendly place. Many resorts and cozy stays in Koggala makes it a great tourist attraction spot.
About Koggala Beach, Sri Lanka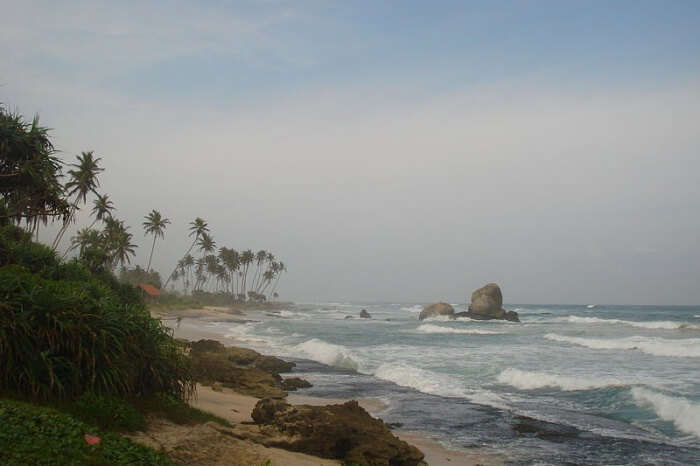 Visit Koggala Beach which is located in the south coast of Sri Lanka, is a spectacular tropical site. Surrounded by the jungle vegetation and he blue waters hitting the golden sands, Koggala is the perfect spot for relaxation. If you are an active adventurist, then you will find some of the best surfing opportunities in the country and you can also get private surfing lessons if you want. The beach is also a perfect place to simply soak up the sun, with your feet in the sand and a coconut in your hand. There are many shops and restaurants located near the beach, catering to your daily necessities. Fresh seafood dishes and picturesque view of the bay will completely soothe your senses. Lake Koggala, Buddhist hermitages and Martin Wickramasinghe Museum are some of the best attractions near the beach. There is also a turtle hatchery where you can see these beautiful marine creatures. The clear blue water surrounded by the golden sands, makes it the best place for a nice meditative walk and beach picnics. Soak in the sun while sipping on a delicious cocktail, making the most out of your tropical vacation.
Best Time To Visit Koggala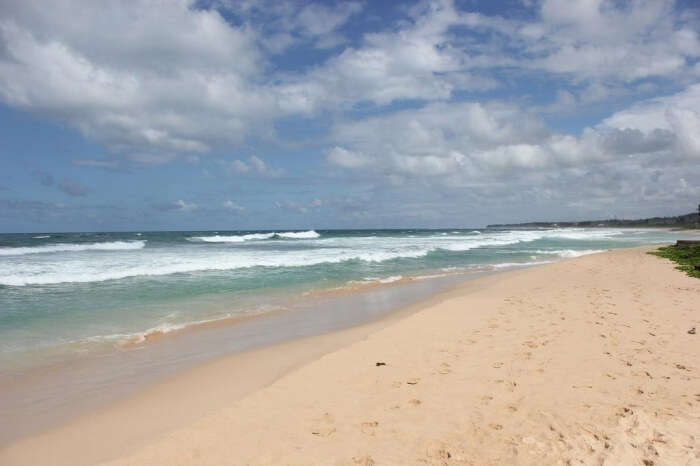 The weather conditions are pretty consistent all throughout the year in Koggala. The high season at Koggala lasts from November until May. During this time of the year, the sky is almost always clear, with little to no rainfall.
Things To Do At Koggala Beach
There are many exciting places near Koggala that you can visit and enjoy while on your stay in this lovely place. Here we have gathered some of the best things that you can do while visiting Koggala Beach. Take a look at our list.
1. Surfing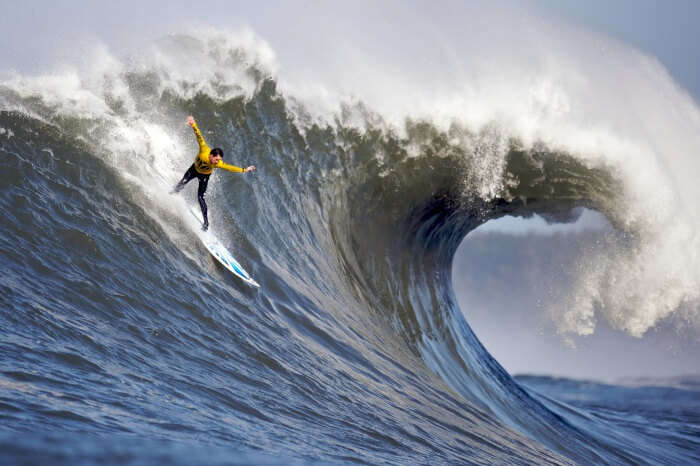 Image Credit: Shalom Jacobovitz for Wikimedia Commons
Disclaimer: The image is for representation purposes only.
Koggala Beach is one of the best beaches in the south coast. The beach offers medium cross-onshore conditions and a short but powerful beachbreak, which is a great surfing location for advanced surfers. The water has strong undercurrents, so your surfing level needs to be a bit high to manage these currents. While surfing in this location, you might spot lots of sea turtles and occasionally a white tip reef shark. The wave quality is normal but frequent, making it a perfect surfing spot for experienced surfers.
Must Read: 10 Best Beach Resorts In Colombo Where You Can Experience The True Sri Lankan Culture
2. Martin Wickramasinghe Folk Art Museum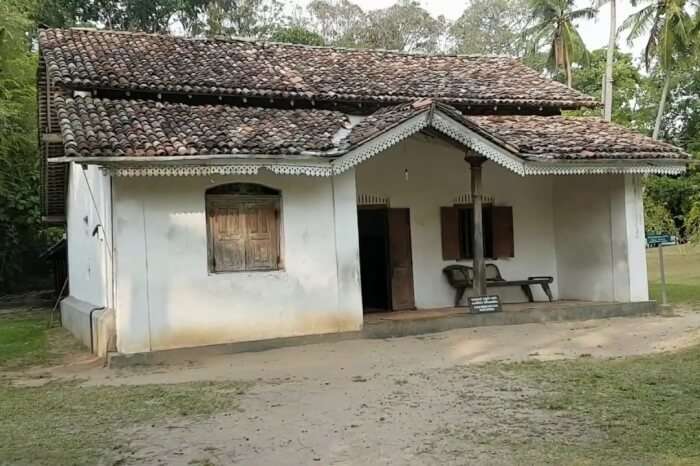 This is probably the most famous attraction in Koggala. A lot of people visit Koggala to go to this museum. Martin Wickramasinghe, was a celebrated Sinhalese writer and the museum is totally inspired by his ideas. The museum reflects the traditional, cultural lifestyle of Sri Lanka. The museum is settled within a beautiful seven acre garden and showcases every aspect of traditional Sri Lankan lifestyle. The interesting items and artefacts stored in this museum is a great way to get a peek of the ethnic, cultural lifestyle of the Sinhalese people.
3. Koggala Lake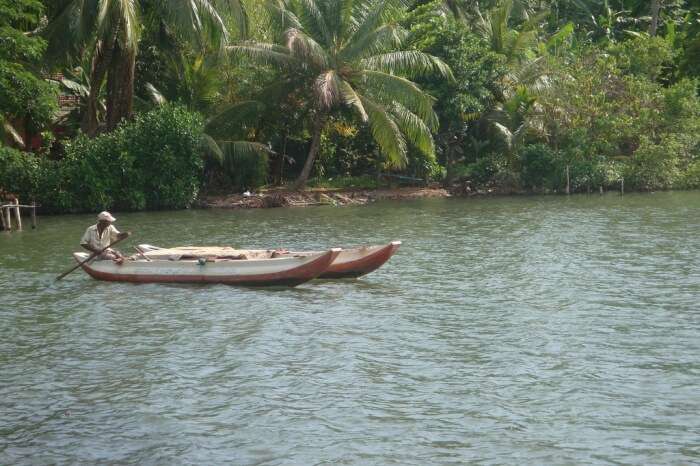 Located just a few minutes walk away from the Koggala Beach, Koggala lake is a huge freshwater lagoon that attracts a lots of tourist. There are many boat tours organized in the lake and you can join a boat tour to explore this lovely lagoon closely. The boat rides generally consists of a stop in a little temple island, where you can see Buddhist monks praying at the shrine. There are other famous islands on the Koggala Lake including, Cinnamon Island, Bird Island and Spice Island.
Suggested Read: 10 Best Villas In Mirissa To Soak In A Mesmerizing Sri Lankan Holiday Like Never Before!
4. Turtle Hatchery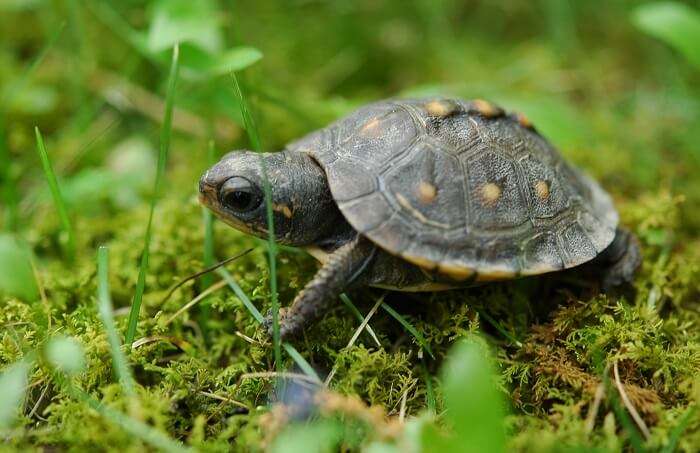 There is a turtle hatchery near the beach, where they buy turtle eggs from fishermen, so as to reduce the rate of poaching and selling the eggs as food. The hatchery was opened in 1996 and since then it has been home to numerous sea turtles. Here, you can see the newborn turtles being cared for until they grow enough to be released in the sea. The common breed of turtle here is the Loggerhead turtle and quite a few of the less common Leathery turtle.
5. Handunugoda Tea Estate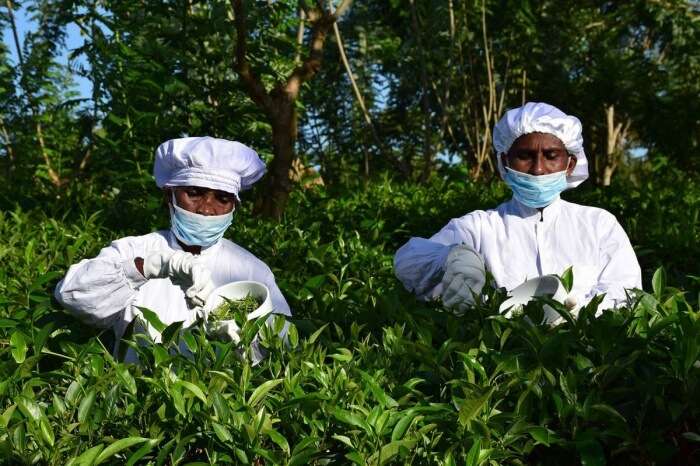 Handunugoda tea estate, is quite an exquisite tea garden located on the top of a hill in Koggala. You can join a free one hour tour here, which will teach about the ways in which they produce varieties of tea, one of the most coveted one being the Virgin White tea made from the newest tea leaves.
Suggested Read: Shopping In Matara: 7 Best Places To Indulge In Shopping At A Reasonable Price!
6. Kataluva Purvaram Maha Viharaya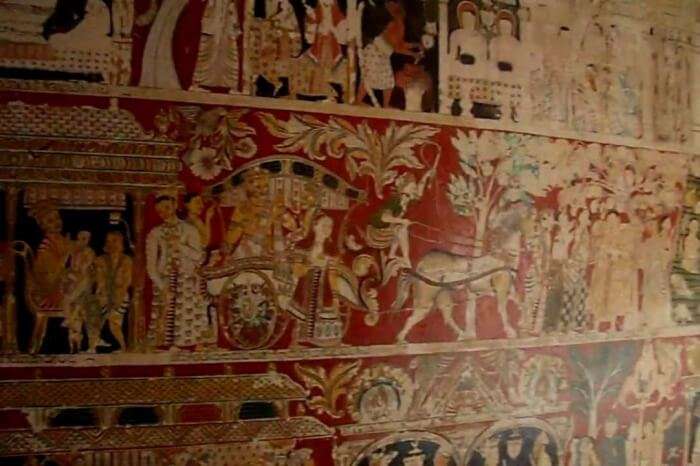 This temple dates back to the 13th century with some of the most interesting murals and sculptures of foreigners in flowing robes. Though the place is not visited quite often by tourists, but you can go ahead and check out this old temples. The monks there will happily explain you about the murals and some these murals depicts stories from Buddhas life.
Accommodations On Koggala Beach
There are many places in Koggala Beach that you can stay. The coastal town of Koggala is lined with many beautiful resorts. Take a look at the best hotels and resorts in Koggala
1.Koggala Beach Resort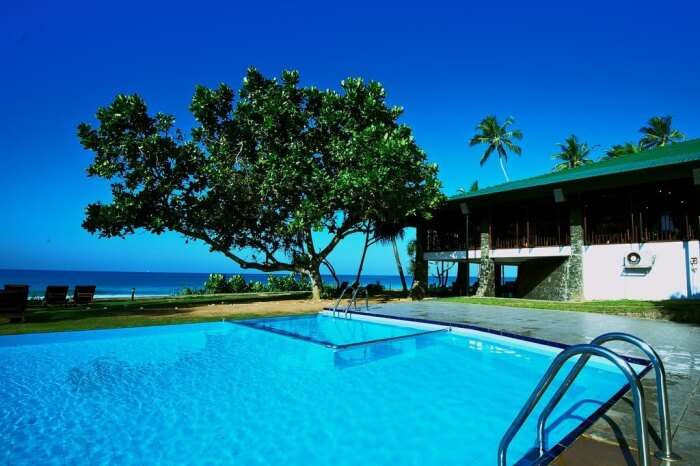 This beachfront resort, located near the lovely Koggala Beach offers a perfect tropical paradise holiday stay. The beach located right out of the resorts doorsteps and you can enjoy some of the most spectacular views of the waves crashing on the shores. The balmy rays of the sun, the golden sands and the soothing sound of the ocean will rejuvenate you completely. This beach resort has been catering to the customers needs since a long time now and they try their best to make sure that you leave with pleasant memories of your stay at Koggala.
Suggested Read: Top 6 Honeymoon Places In Colombo For A Romantic Rendezvous
2. Koggala Beach Club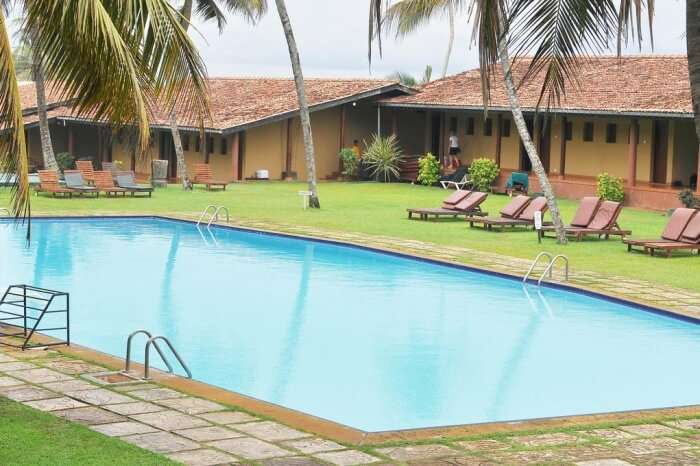 It is yet another resort that offers a beautiful environment to stay in. Koggala Beach club hosts groups of people staying together and offers the best club atmosphere. The staff at Koggala Beach Club make sure that you dont have endure even a moment of boredom. There are many activities that you can indulge in during the day and party to your hearts content at night in this club village at Koggala.
3. Long Beach Resort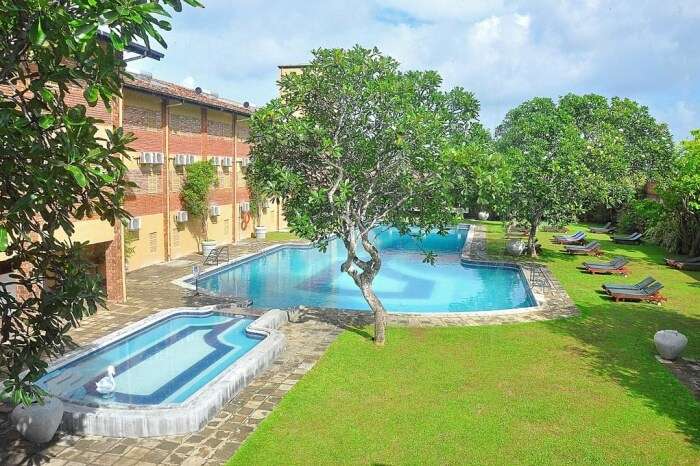 Long Beach Koggala resort is a very beautiful resort located in the heart of the beach. The resort stands on a 1 km long stretch of soft beach sand and offers the true beachfront experience. The beach is literally right out of the hotel and you will find yourself in the midst sun, sand and comfort in Long Beach, Koggala.
Suggested Read: 6 Majestic Villas In Sri Lanka For An Exotic Vacation In The Tropical Paradise!
How To Reach Koggala Beach?
From Colombo it is only a three hour drive to Koggala Beach and you can hire a taxi to take you to the beach. If you are looking for a more economical mode of transport, then you can opt for a bus or a train ride. But generally a bus or train journey is much lengthier compared to a taxi and you will almost spent half your day travelling to the destination and you will also have to make a lot of changes on the way.
Further Read: 8 Exotic Wedding Venues In Sri Lanka That Let You Take The Vows With Love, And Amidst Luxury
Koggala Beach has so much to offer to the visitors, that we definitely recommend it is a must visit destination. Sunbathe in the golden sands, surf around or simply hop around visiting the other tourist attraction near Koggala Beach, you will never be bored for a moment while on your holiday in Sri Lanka.
---
Looking To Book An International Holiday?
Book memorable holidays on TravelTriangle with 650+ verified travel agents for 65+ domestic and international destinations.
---
Comments
comments