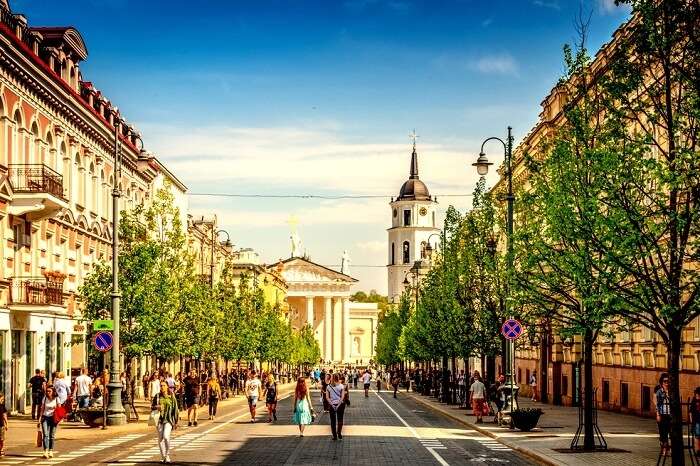 Lithuania is a place with otherworldly quality which is popularly known for the Baltic sea breeze and endless mid-summer days. This European country has a long list of must-see sights all around and considering that its history was forged by long term alliances with Poland located to the west, conflicts sustained with Sweden, Russia, and the Teutonic Knights. The beaches and the medieval woodland statues are the highlights of the streets of Lithuania. To compliment its rustic surroundings, the country is filled up with buildings made in the 19th century. With such variety penetrating within the boundaries, it is very important to keep this handy Lithuania travel guide to not miss out any of these views.
Best Time To Visit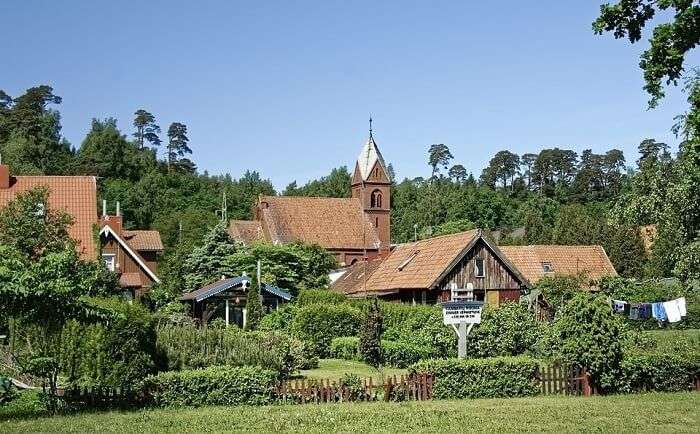 May or September, the summer months are perfect for visiting the old towns and cobbles without having the crowds. But if you are going for bird watching then the months of March to April or September to October are good times.
Ideal Time To Spend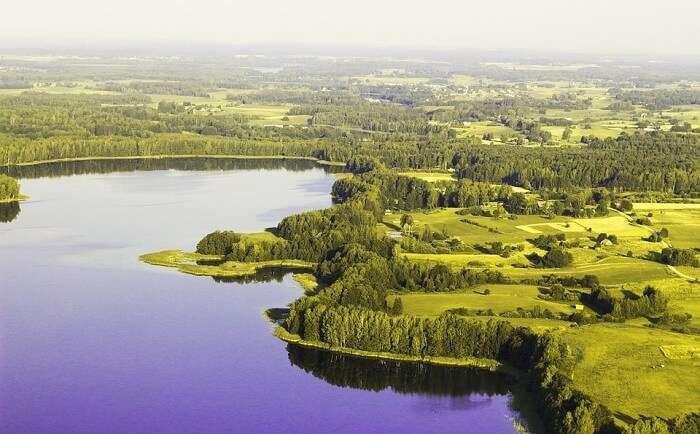 As much time you spend in a place, the more you will get to know about it. But ideally, 4 to 5 days will be enough in Lithuania.
Places To Visit In Lithuania
1. Vilnius

Vilnius Lithuania travel guide is everywhere because this town has it all. This is a huge treasure trove of gorgeous Gothic and medieval wonders were baroque meets the Russo style of architecture. In the old town, with its cobbled roadways, you will love to see the amazing cafes which are splattered all over the plazas, the soaring Gediminas and the castle citadel which dates from the medieval 13th century. As for the new town, there's the night time fun with rock clubs, beer bars and the Republic of Uzupis, which is touted as Europe's boho district. This Republic is situated right on the edge of town and is full of graffiti-laden streets and drinking joints.
Suggested Read: Tour Du Mont Blanc: A Complete Guide To Trek Through The Magical Beauty Of Europe
2. Kaunas

Any respectable travel guide to Lithuania will mention this place. Formed out of the amalgamation of Nemunas and Neris, this city heads right into the mainlands of Central Lithuania and it is proudly touted to be the partying capital and an alternative hub of the nation. Students come here in droves to the part the night away in places like the boulevard of Laisves Aleja and the craft bars which line with the center. But daytime also has a lot to offer in terms of historic red brick buildings. Come here to visit Kaunas Castle and the cobblestone alleys of Old Town which show how medieval and pretty go together. But also make sure to visit the exhibitions which are dedicated to M.K Ciurlionis, who is one of Lithuania's most favored artist.
3. Kernave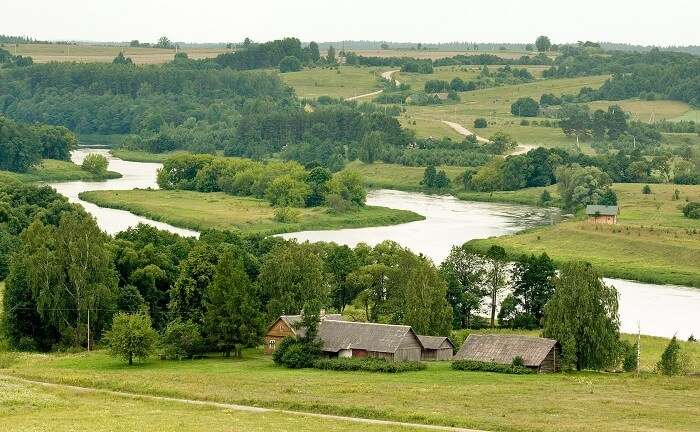 Kernave is a UNESCO attested sight which is full of history and goes back further than any other town of Lithuania. It is touted to be first ever medieval capital if Grand Duchy and it is thought that in the 13th and 14th century, the golden age bloom took place in here. Come here to see the archeological reserves, which are full of relics and burial sites. There are throne rooms and more, which date back to the late Palaeolithic Period as well.
Suggested Read: 10 Best Monaco Travel Tips For A Smooth Journey In The Mesmerizing European Land
Things To Do
1. Trakai Castle: Take That Trip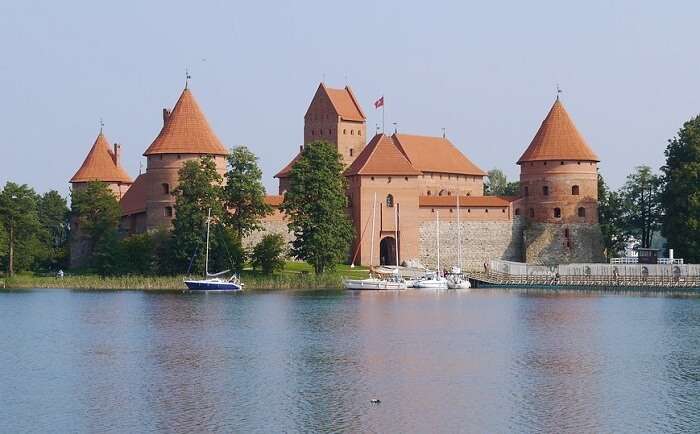 Trakai is actually a lake resort which is also a historically important city as well. It is close to Vilnius and makes for a really good day trip if you want to explore the areas around town. The castle dates back to the 13th century and apart from the castle, you will find that it is also the home of the Trakai Historical National Park, which was established in 1991. But there's more as well, like the Island Castle which serves as hosts to the Trakai Castle Festival. Bring your camera as well because this entire town is surrounded by calm water.
Location: Trakai 21142, Lithuania
Suggested Read: 11 Fascinating Things To Do In Slovenia On Your Trip To Europe
2. Devil's Museum: Be A Braveheart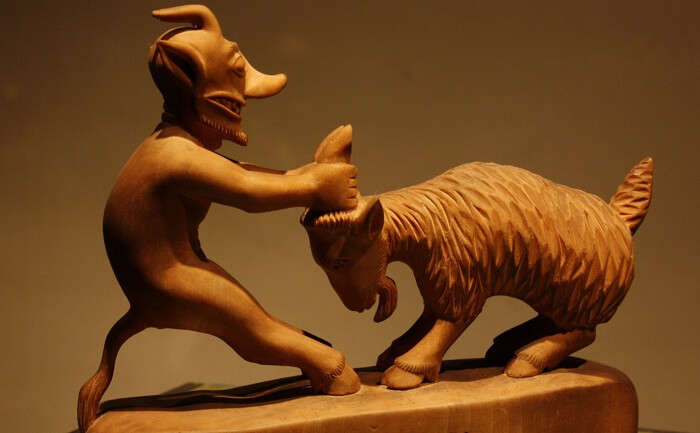 Located in Kansas, this museum holds a huge collection of artwork which might clue in the visitors regarding the content. You will find artwork which depicts images of witches, devils as well as other mythological creatures. There are more than 3,000 pieces over here and you can even donate items for their collection. There are lots of work over here and they involve different materials like textiles, ceramics and other items like pebbles as well which feature images of the devil.
Location: V. Putvinskio g. 64, Kaunas 44211, Lithuania
3. St. Anne's Church: A Must Visit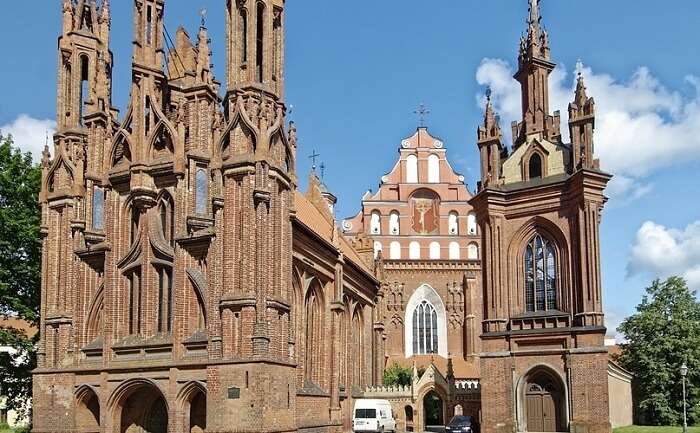 Located in Vilnius, St Anne's Church is definitely one of the most beautiful buildings in Lithuania. It is constructed out of brick towers and pretty rose windows. The spires over here date back from the 1501s and they were designed in the Gothic style. Inside the church, you will find high ceilings along with carved pews. Don't forget to notice the grand Bell which sits together with the St. Bernardine and St. Francis churches. These three come together to form the larger Bernadine Priory.
Location: Maironio g. 8, Vilnius 01124, Lithuania
Suggested Read: Summer In Lithuania: A Traveler's Guide To Enjoy A Vibrant Summer Vacation!
Currency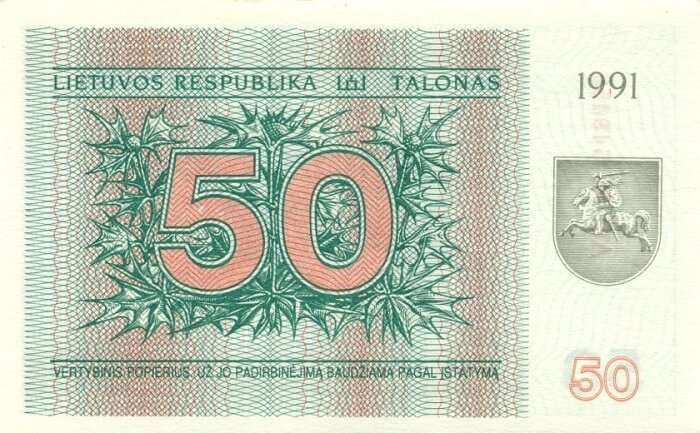 The previous Lithuanian currency was Litas, but from 1st January 2015; it was replaced by Euro.1 Euro equals 80.91 Indian Rupee
Visa
There are various types of visas which will be applicable depending on the purpose of your travel to this country. But the general documents which are needed for a Lithuanian Visa are:
Download the online application form, fill it up and provide correct details. Attach 2 photos to it of passport format.
Bring your passport as well as copies of your previous visas, which must be valid for at least 3 months beyond that of your return date. Also, ensure that your passport has at least two blank pages. There should also be a copy of the return ticket reservation.
You will also need Europe to travel medical insurance of at least 30,000€ coverage within the country of Lithuania as well as the entire Schengen area.
Write a cover letter which states the purpose of your visit to the country along with the itinerary.
Add in hotel reservation for the duration of your stay in the country. Also, put in proof of civil status (if needed)
You will also need to provide proof of sufficient financial means for the period of your stay in the country. Remember that any foreign person who wants to enter into Lithuania will have to attest to the Lithuanian Consulate or Embassy a possession of 40€/day.
What To Pack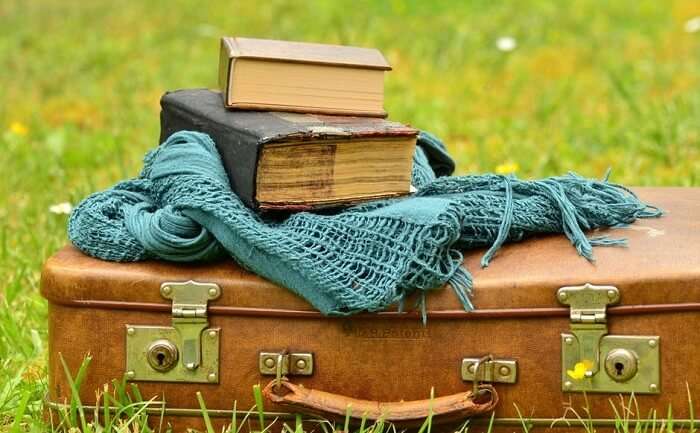 For general styles, jeans are popular here, along with t-shirts or camisoles. You can also wear dresses and other smart outfits for formal occasions. But Vilnius, being a cosmopolitan city has people dressing up with style always.
The temperature changes here within a day and so dressing in layers or light woolen clothes will help you with that.
Pack in sunglasses even in winters since sunlight reflects from the white snow.
If you are visiting during winters then remember that November turns damp and cold with lots of snow. But then comes February and January which are really cold, so pack in warm layers, gloves, coat, and other such things. Pack in boots with soft water resistant sole.
The months of May, June, July, August, September, and October are the warmer ones but the chances of rain remain so pack in an umbrella and raincoat.
Further Read: Lithuania In Winter: 10 Best Experiences That You Must Have For A Picture-Perfect Trip
These travel tips for Lithuania might have clued you in as to how to navigate this country but overall, it is always recommended that you have fun and explore the city while also respecting the local culture. Thus if you're traveling to Europe anytime soon, then make sure to explore this medieval country.
---
Looking To Book An International Holiday?
Book memorable holidays on TravelTriangle with 650+ verified travel agents for 65+ domestic and international destinations.
---