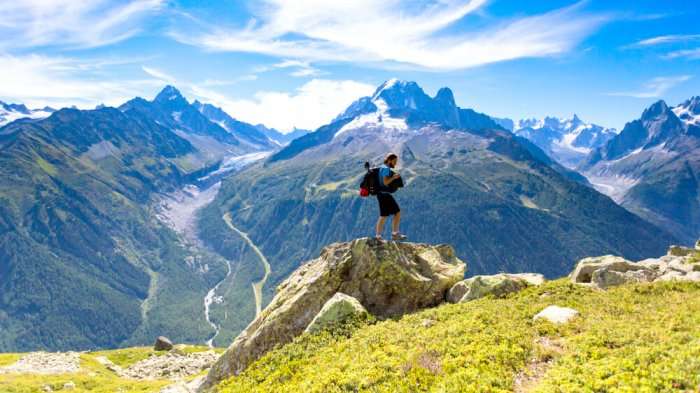 Hiking through different forested areas feel really good. There are several people who invest their time and patience into these hiking trips because of the trill. But Tour du Mont Blanc is an epic hiking journey through Europe that everyone dreams of. If anyone has the chance to go on this tour they should definitely take part in it because of its beauty and its extensiveness. It definitely takes time, patience and money but it is worthy of everything that you provide it with. So, let us know a bit more about this hike so that you can get really excited to make it a reality.
About Tour Du Mont Blanc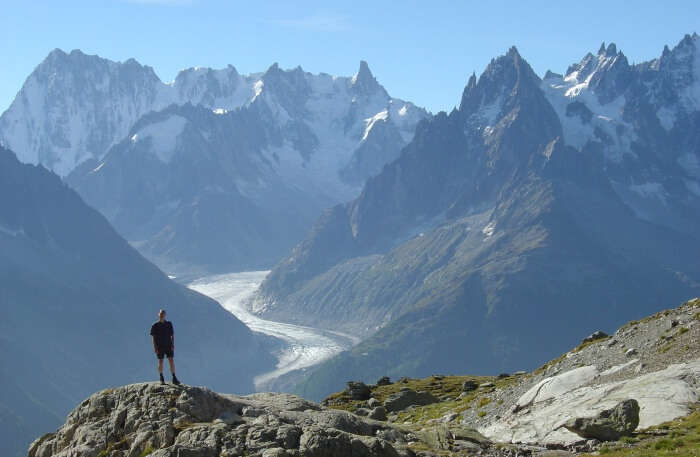 Tour du mont blanc is considered a long walk through Europe in which you circle the Mont Blac massif and the distance is of 170 KM or 110 mi. while in the walk you will pass parts of the countries of Switzerland, Italy, and France. People walk in a counter-clockwise way and it lasts for anywhere from 10 to 13 days depending on their ability. Some of the start points include Les Houches, Les Contamines, Courmayeur, Champex and Martigny. This actually allows you to enter the walk from any of the three countries. The hike is quite challenging as you will need to soar the height of 2665 m. So, only people who have prior experience of hiking mountainous regions should take part in it. Tour Du Mont Blanc Self Guided are quite common but along with that one can be part of guided tours as well. Accommodations and eateries are available at most main points of this trekking experience to make it easy for the participants.
These days there is something called thematic routes where people are able to experience something that they like. The "Le Chemin des Rognes" track is a part of the historic routes present in the walk. Another routes option is the 'Mountain in all senses' where one can go through to the Escape Mont Blanc region and discover many things native to the place. Among this is the 'A piedi nudi' or barefoot route present in the Morgex region. It is safe to hike in a barefoot condition which is an experience that people shouldn't miss. Vallone di Arpy is a place that everyone should see and there you get three thematic routes. Just make sure of the season that you will take the hike as all thematic routes aren't available in all seasons. To know more about the trails and their conditions we recommend you to follow the Tour du Mont Blanc website as they update it frequently to help the hikers.
Best Time To Visit Tour Du Mont Blanc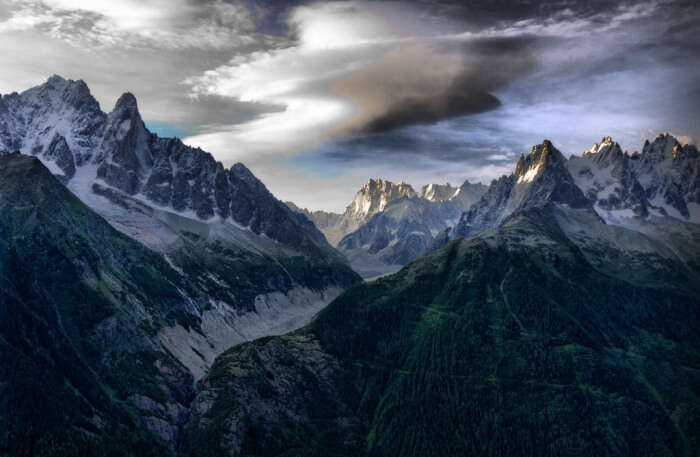 Whenever you are going on a hiking tour you want the place to be as scenic as possible. Along with that, there are times when these places are closed or are covered with snow. It is recommended to take the Tour de Mont Blanc hike during the summer months which last from June to August. These are the months where you get a lot of sunlight and time to hike the trails. Along with that you also get to avoid the uncomfortable colds of the winter days. Another main reason behind going in the summer months is that the hike only remains open during the summer days, so you need to plan your alpine trek between this period. People who want to avoid the crowd can plan their trip in the months of June and September which aren't full of tourists and they will get quieter trails. The winter months have harsh weather which tourists wouldn't like. Along with that hiking gets challenging day by day. But still many people are attracted to snowshoeing. Hiking isn't allowed in the winter months. We thought of including this in our Tour Du Mont Blanc guide to make it easier on people planning to take the trip.
Must Read: 35 Best Places To Spend Christmas In Europe In 2022
Ideal Duration For Tour Du Mont Blanc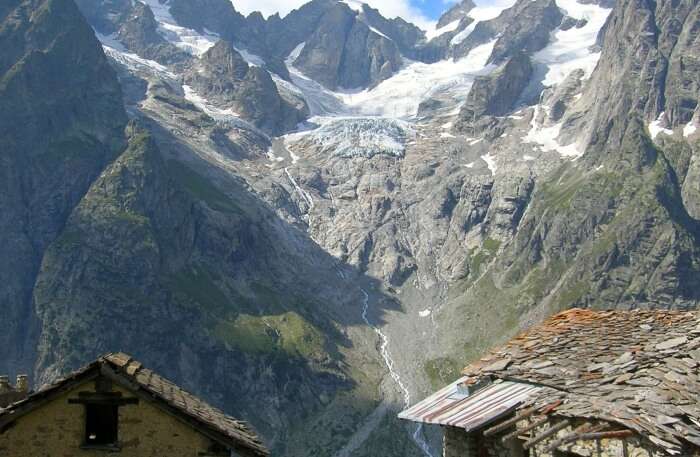 People who are considering to take the tour should know that this does last for mostly 10 to 13 days. You may have prior experience of hiking but the Alpine region may have something in store for you. Most people opt for a 10-day tour where they can include trails in their way. But people who want a little bit more leniency can go for a 13-day tour. One thing that people should keep in mind is that one needs to go back to their starting point or some other entry point when they have finished the tour. The length also depends on the capability of the participants along with the weather conditions. Tour Du Mont Blanc 7 days tour are also possible by people who have prior experience of similar long hikes. Do book your accommodations accordingly.
Suggested Read: 13 Frolicsome Beaches In Europe For All The Excited Beach Bums Across The Globe
Things To Do At Tour Du Mont Blanc
Here is a list of the best things to do at Tour Du Mont Blanc while holidaying there for a surreal experience. Take a look!
1. Camping
Tour Du Mont Blanc camping is a thing that you should definitely try. It can be an alternative to paying for expensive accommodations. You will need to find the campsites once you are over with your day's hiking. Do check the prices and the place before you settle for it. You will get a lot of camping sites throughout the circular hike. Take the help of the internet to find the best camping areas near your stopping points.
Suggested Read: 17 Spots For Snorkeling In Europe Every Underwater Enthusiast Must Visit In 2022
2. Fill Your Tummy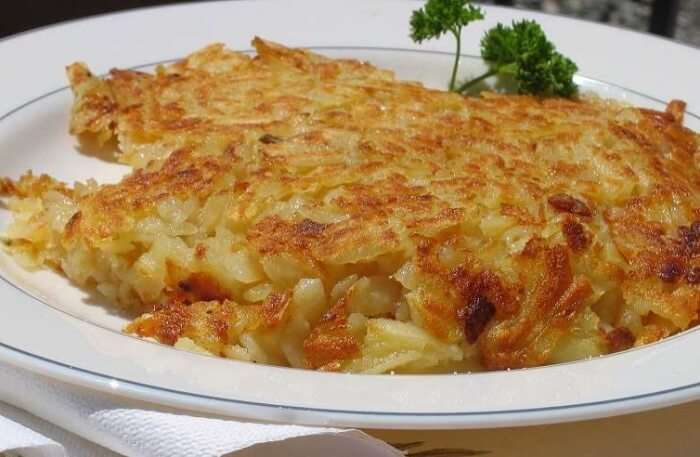 We are sure that by now you know that the Tour de Mont Blanc will be an amazing experience for your eyes. But along with that, you will need to have enough food and taste different things as well. You need to try Alpine foods when you are on the tour. Things like the Raclette, Tartiflette, Rosti are among the hot favorites. Among liquors, you need to try Génépi which is an herby liquor that is made locally. There are different restaurants at points of Chamonix, Courmayeur etc. Do include food when doing your budget for the Tour Du Mont Blanc cost.
Suggested Read: Guess Which European City Gets The Title Of World's Most Liveable City This Year!
Things To Pack For Tour Du Mont Blanc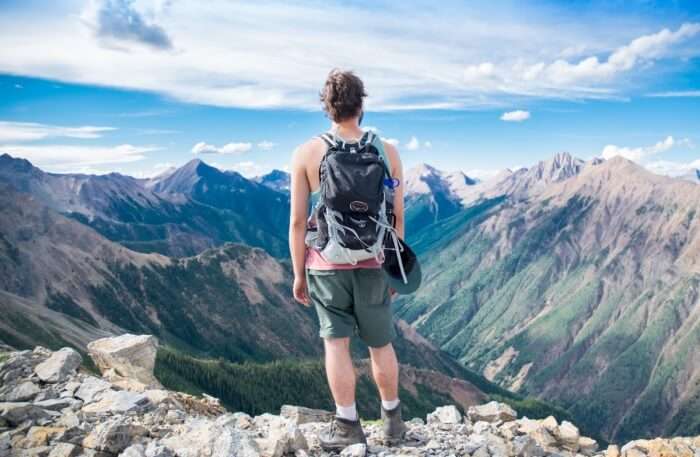 When you are taking such a long trekking tour you need to pack the right things so that you may have all the essentials. You cannot pack heavy and it is best if you take only 15 KG of baggage along with you. Some of the things that you must have are:
Proper breathable clothes that are appropriate for the weather. Take clothes that dry quickly and doesn't retain too much moisture or body odor.
You need to have the right shoe along with you. Go for comfortable hiking shoes.
Do have a sun cap along with you to save yourself from the harsh sunlight.
Pack some dry snacks that you can have when you suddenly get hungry or need energy.
Carry a first aid kit along with your usual medicines and electrolyte tablets. Soap and toiletries should also be included.
Always pack a good water bottle so that you can have enough with you at all times.
Further Read: 31 Festivals In Europe That Will Up The Fun Factor Of Your Euro Tour In 2022
So, here are some things that you should keep in mind when you are planning for the Tour de Mont Blanc. Make sure to follow to have a successful hike. We hope that we have answered most of the questions that you may have had about the place. So, plan a trip to Europe and definitely try out this hike as it will be one of the best experiences that you have in your life.
---
Looking To Book An International Holiday?
Book memorable holidays on TravelTriangle with 650+ verified travel agents for 65+ domestic and international destinations.
---
Comments
comments