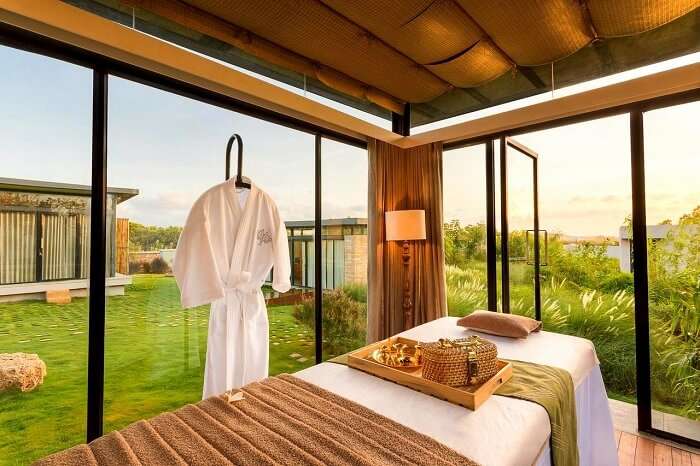 Shaggy brown mane, golden paws, and a mighty roar, this describes the great Asiatic Lion; and if you're an enthusiast, Woods at Sasan, located on the fringes of Gir National Park is going to be your wonderland.
Created by 1000 Island, this is the first ever hand-crafted eco-boutique luxury and spa in Gir Forest, and the only place where one can see the gorgeous Asiatic Lions in the wild. With minimal intrusions to the wildlife, the resort is built within an 8-acre mango orchard and offers ultimate luxury.
The property is just 60 km from the ancient Portuguese settlement of Diu and 40 km from Junagadh (a medieval town). Besides the big beast, the Gir is also home to over 300 species of wild birds. It could be the best place to lose yourself in the wilderness and be at peace.
Here are some intriguing pictures of Woods at Sasan!

Image Source
The gorgeous Woods at Sasan amid a vast green field!

Image Source
This wildlife experience comes with some serious luxuries.

Image Source
Inside the minimalistic yet gorgeous restaurant at Woods at Sasan

Image Source
A classy and uncluttered living room for those lazy moments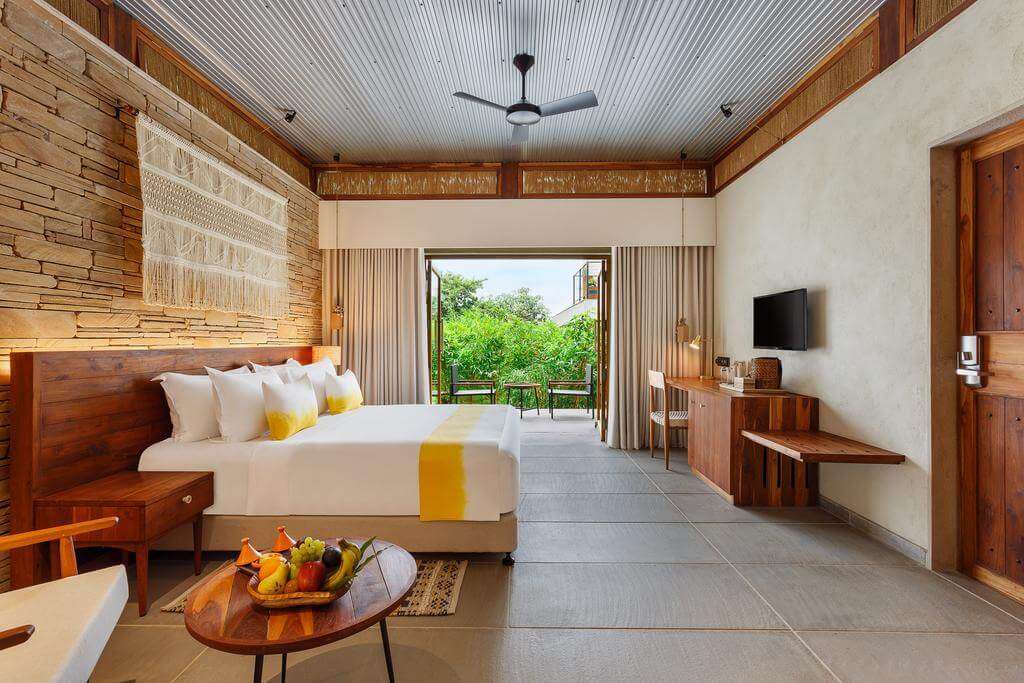 Image Source
A tastefully designed bedroom with views of the wild world!

Image Source
An outdoor restaurant for a cup of coffee amid the serenity

And if you're bored waiting for the lions to appear from their dens, you can try your hands on pottery while your kids learn some cooking lessons.
Further Read: The Top 51 National Parks In India: A List You Just Can't Ignore