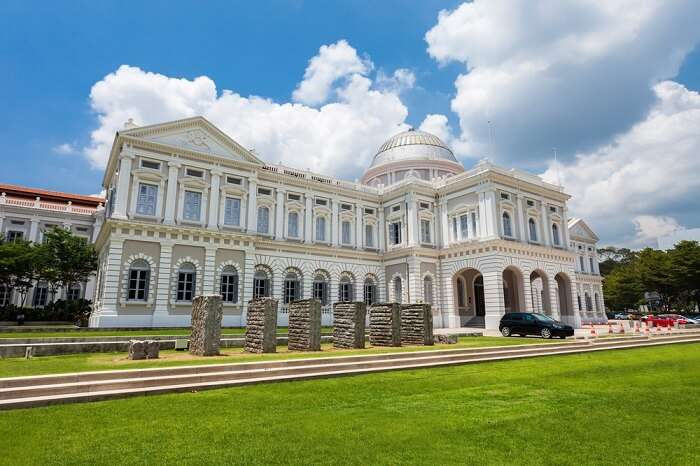 Located in east Jurong far away from the noisy corners of Singapore, Clementi Central is among the most prominent residential towns and planning centers in this island nation. The town's major feature is the world-renowned Clementi Road that runs through it. This town is essentially a self-sufficient residential hub developed between 1975 to 1979. This town of 7 major neighborhoods and up to 4 constituencies has in store for you various places to explore. When you're here, start with the museums in Clementi Central in order to understand its history and culture before proceeding to other attractions and leisure hubs.
Make sure you add each and every one of the museums and heritage centers of this charming town to your itinerary. These museums are suitable for all types of travelers, be it keen youngsters, history geeks, families with kids, couples, or even solo trippers. With so much to explore, this place will never disappoint the thrill seeker within you and you'll always end up finding something interesting to beat the monotony!
5 Best Museums In Clementi Central
The Clementi Central area is among the most accessible places in Singapore all thanks to its strategic location as well as the smooth transport network that connects it with other towns and cities of Singapore. From taking a stroll in the famous botanical gardens, birdwatching in lush environs, to exploring its rich heritage at the below-mentioned museums, you'll never run out of things to do in Clementi Central.
1. Lee Kong Chian Natural History Museum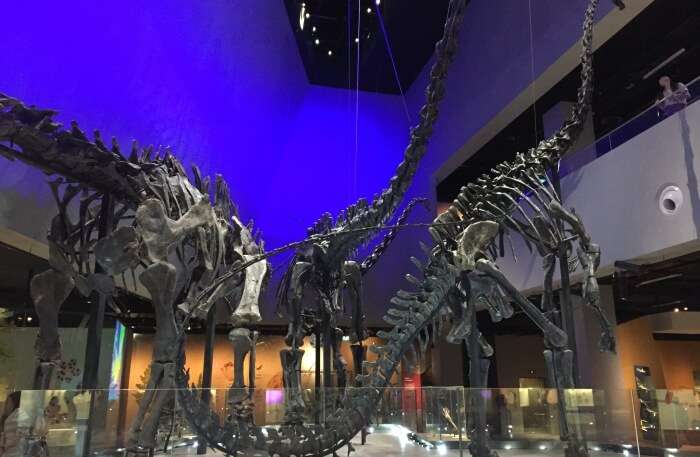 Another name in the list of best places to see in Jurong East, Singapore is Lee Kong Chian Natural History Museum. This museum displays 2000 items and artifacts related to the history of living organisms like plant species, orchids, animal fossils, and human fossils. Lee Kong Chian Natural History Museum is frequented by millions of visitors annually.
Location: 2 Conservatory Dr, Singapore 117377
Opening hours: 10 am – 7 pm
Entrance charges: INR 823/- per person
                 12 Places To Visit In Jurong East In 2022 Whose Beauty Will Indeed Leave You Stumped!
2. The Live Turtle & Tortoise Museum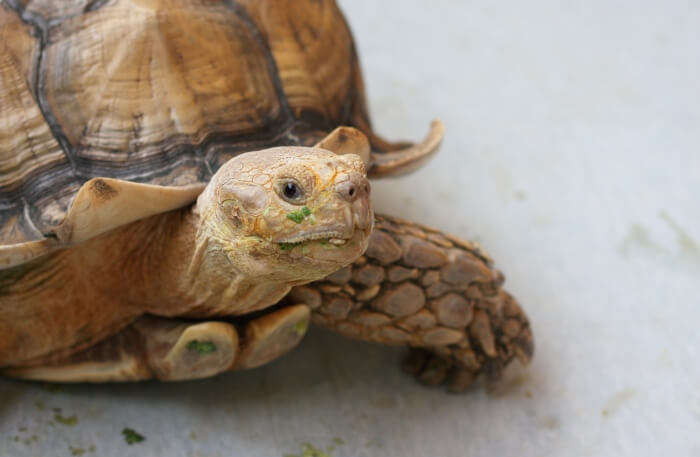 One important aspect of the Chinese Garden is the Live Turtle & Tortoise Museum. A museum of its kind, this place has numerous breeds of turtles and tortoises collected from various parts of the world. From snake-headed turtles and Matamata to Golden Terrapin and the six-legged tortoise, the place has an array of collections. Many people consider turtles as lucky charms and visit this wonderland to seek their fortune and blessings. The Sulcata Tortoise is believed to impart luck, while Thailand's Golden Temple Turtle iconizes wealth and fortune.
Location: 1 Chinese Garden Rd, Singapore 619795
Opening hours: 10 am – 6 pm
Entrance charges: INR 257/- per person
3. Artspace Museum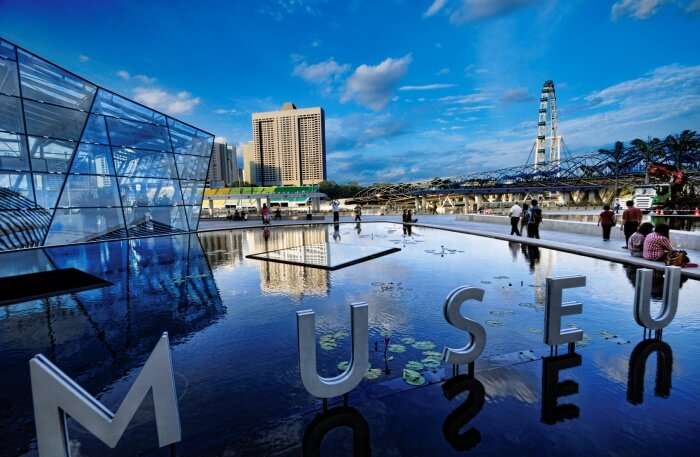 ArtSpace Museum, which is located at the Prestige Istana Park, redefines art and lifestyles. Being a leading art club for all, anyone from anywhere can learn, enjoy and appreciate art here. It can be reached easily as it is just a 5-minutes walk away from the Dhoby Ghaut MRT. It offers flexible timing and personalized painting and drawing workshops for the art lovers to explore, learn from and enjoy.
                   A Helix Bridge Guide For History Lovers And Aesthetic Experience Seekers
4. Trick Eye Museum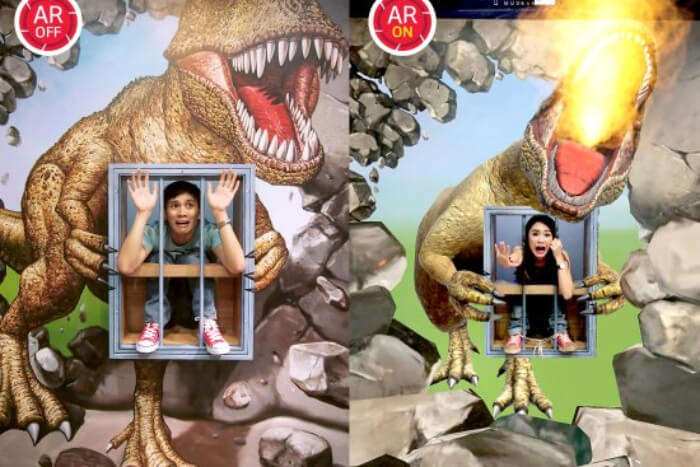 Leave reality behind and bring just your free imagination with you in this unique museum of Singapore. This place is one of the most internationally acclaimed optical art museums of Korea and is some of the best places to visit if you are looking for anything different to do from the usual while here. This museum uses Augmented Reality factors and features. This AR feature helps bring the art exhibits here to life. But it's not just 3D. These AR features are put into 80 art installations with an optical illusion which will fill your mind with amazing sounds, lights, and other exciting special effects.
Location: 26 Sentosa Gateway #01-43/44, Singapore 098138
Price: Adults-$25.00; Children- S$20.00; Seniors- $20.00
Opening Hours: Open Daily, Time: from 10 AM to 9 PM.
                54 Remarkable Places To Visit In Singapore In 2022 Where A Wandering Heart Finds Peace
5. Peranakan Museum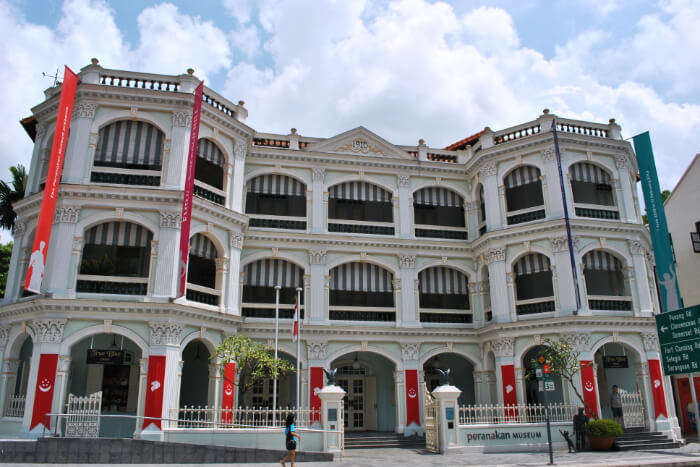 Peranakan Culture is actually one of the major South Asian hybrid communities. It consists of three cultures; namely Malay, Chinese and Indian. This museum houses some of the largest collection of this bygone hybrid of heritage and culture. Built in the year 1913 by some Chinese traders, this venue contains three stories which each house very distinctive artifacts which are related to Peranakans. Here you will get to experience museum tours which will take through the traditional Peranakan's huge 12-day wedding complete with furniture, textiles and ancient jewelry. The tour is available in Japanese, Mandarin, English, and French languages. You can also book a private tour for your group of it contains 20 people or more.
Location: Armenian street.
Hours Open: 10 to 19:00 and 10 to 9 pm on Fridays.
Best Time To Visit Clementi Central In Singapore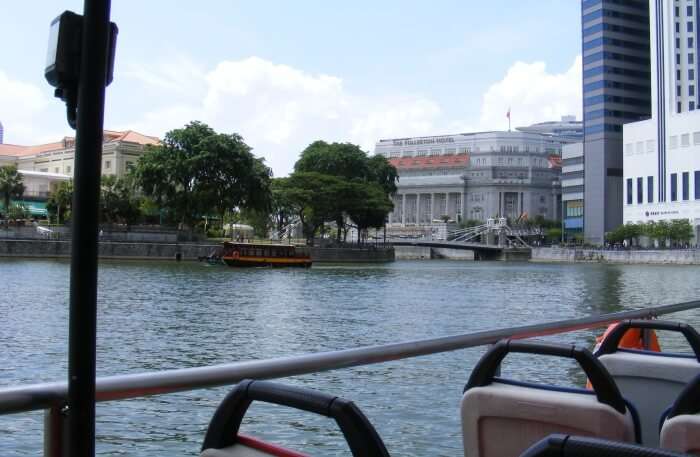 Although Singapore is a year-round destination, it is always suggested that one avoids the peak tourism months so that they do not have to encounter all the touristy crowds and sky-high prices of accommodations in Singapore. On another note, Clementi Central can be visited during the summer and winter months, which happens to be quite a pleasant time for exploring this beautiful town. Visiting Clementi during this period will allow you to enjoy plenty of outdoor activities. Another time period to be avoided is the months between November to January. These are the wettest months when Clementi Central along with all of Singapore receives frequent showers that can last for really long durations. On the other hand, the hottest months are May and June. All in all, you're sure to find plenty to see and do in this charming town no matter which season or weather you choose to visit Singapore.
These museums in Clementi Central are a treasure chest of knowledge and wisdom for all those who wish to take a peek into the intriguing history and vivid culture of Singapore. You'll surely emerge enlightened from these insightful sanctums that are known for their vibrant and interactive means of imparting knowledge as well as rows and rows of ancient artifacts that will leave you beguiled. So, what's the hold-up? Plan a trip to Singapore right away via TravelTriangle and make sure you include all of these intellectual hubs in your itinerary for a comfortable and well-informed vacation in this beautiful island nation.
---
Looking To Book An International Holiday?
Book memorable holidays on TravelTriangle with 650+ verified travel agents for 65+ domestic and international destinations.
---