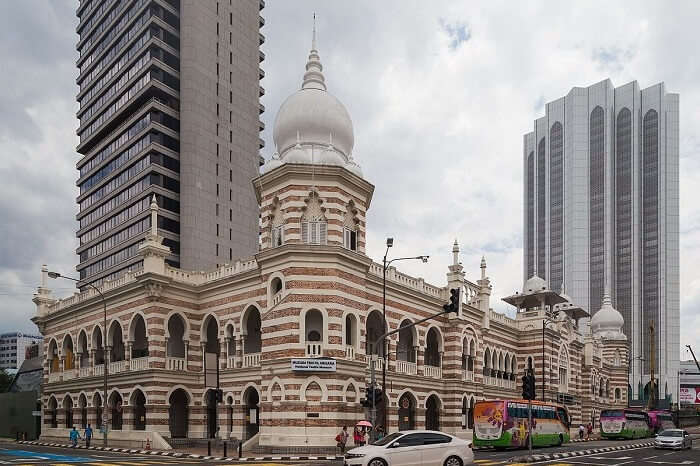 Looking for reasons to visit Malaysia? Great climate, incredibly rich wildlife, beautiful landscapes, and great diving sites, are just a few of the many reasons why you should visit the beautiful country of Malaysia. From great diving spots to shopping haunts and museums, Malaysia satiates the desires of every traveler. While the avid travelers will agree that museums take you back in time and give you a glimpse of any country's history and culture, museums in Malaysia have proven to be a fun experience for the entire family.
7 Best Museums In Malaysia
Having said that, all those who are interested in learning, reading, and keeping a tab on history, must take a look at these famous museums in Malaysia, that are not to be missed on your vacation.
1. National Textile Museum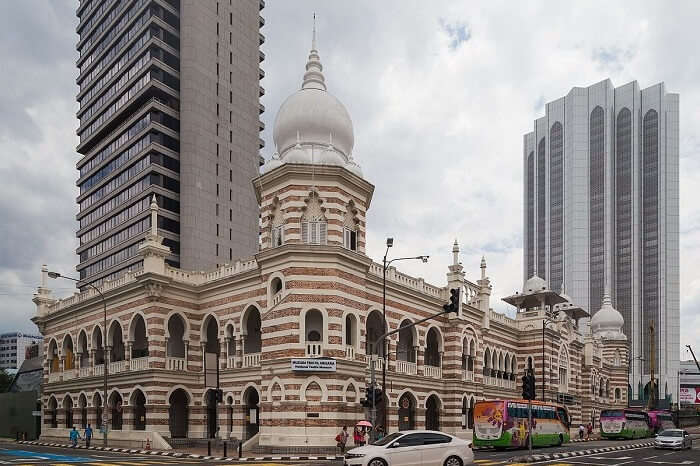 This is one of the best museums in Malaysia, that was originally built for the railway department. The lower floors in this Mogul style building covers the history of textiles such as songket, and other Malaysian fabrics. Visitors can get to see the traditional processes followed and the machinery used to manufacture these exotic fabrics. The upper floor covers designed motifs in great detail and also houses varieties of personal adornment, such as headgear and exquisite jewelry.
Location: 26, Jalan Sultan Hishamuddin, City Centre, 50000 Kuala Lumpur, Wilayah Persekutuan Kuala Lumpur, Malaysia
Timings: Daily: 9 am to 6 pm
Entry Fee: Free
Suggested Read: 10 Best Penang Beach Resorts For An Unforgettable Malaysian Holiday
2. Islamic Arts Museum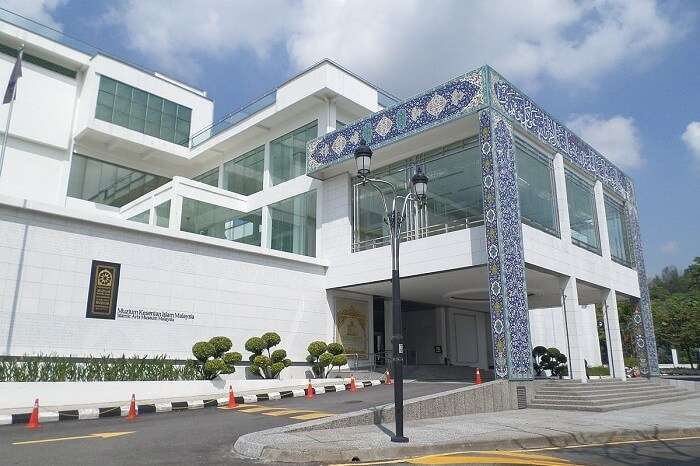 One of the best ways to appreciate and imbibe the intricate teachings of Islam, is to pay the Islamic Arts Museum a visit. This shrine like museum is dedicated to the country's religion and depicts several stories through its artistic motifs. This is also one of the biggest museums, in all of Southeast Asia that houses Islamic arts and artefacts and contributions from the Middle East, Iran, and India. The museum also hosts some interesting activities and workshops to help visitors get acquainted with how the religion is practiced in various parts of the world.
Location: Perdana, Jalan Lembah, Perdana Botanical Gardens, 50480 Kuala Lumpur, Federal Territory of Kuala Lumpur, Malaysia
Timings: Daily: 10 am to 6 pm
Entry Fee: 15 RM
3. Royal Malaysian Police Museum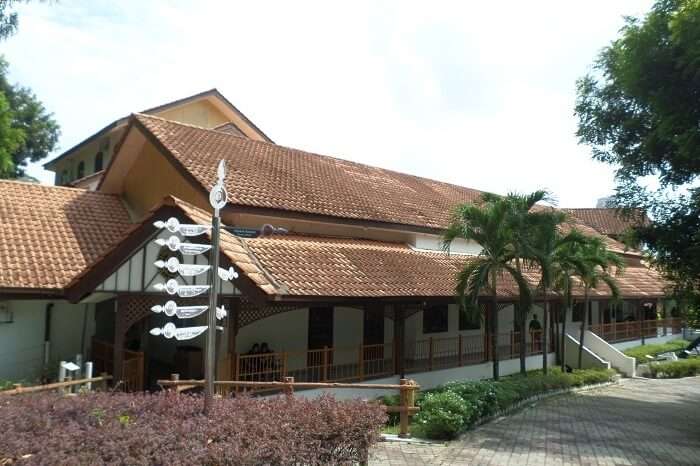 Even if you are not keen on visiting every museum, be sure to visit the Royal Malaysian Police Museum. This museum has a fascinating collection of exhibits and artefacts that showcase the history of the museum from its inception. Arranged in 3 galleries, the Gallery A explains how policing was carried out in the early days of Malay Sultanates while Gallery B takes visitors through details on how the police was involved during the time of Straits Settlements. However, the last gallery covers the facets of the Malayan Emergency and the struggle of the forces to defeat the communists.
Location: 5, Jalan Perdana, Tasik Perdana, 50480 Kuala Lumpur, Wilayah Persekutuan Kuala Lumpur, Malaysia
Timings: Daily: 10am–6pm
Entry Fee: Free
Suggested Read: Top 6 Theme Parks In Malaysia That Are Perfect To Beat The Summer Heat In Style
4. National Museum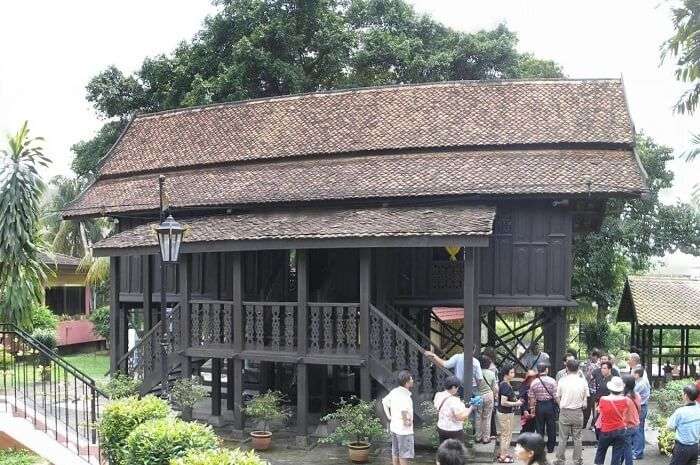 Often confused with the textile museum, the National museum, is yet another must-visit museum in Malaysia. It offers a good primer on the country's history – right from its prehistoric times to the present day. Malaysia's history as well as geological features and geography is all tackled in one gallery that also features a beautiful and realistic replica of the 11,000-year-old Perak man. The museum also houses one wing of modern history which is rather interesting and informative. This wing has recreations of royal beds, temple walls, and even ceremonial garb dating to several hundred years.
Location: Jabatan Muzium Malaysia, Jalan Damansara, Tasik Perdana, 50566 Kuala Lumpur, Wilayah Persekutuan Kuala Lumpur, Malaysia
Timings: Daily: 9am–6pm
Entry Fee: 2RM for Malay, 5RM for Foreigner.
5. Sarawak Natural History Museum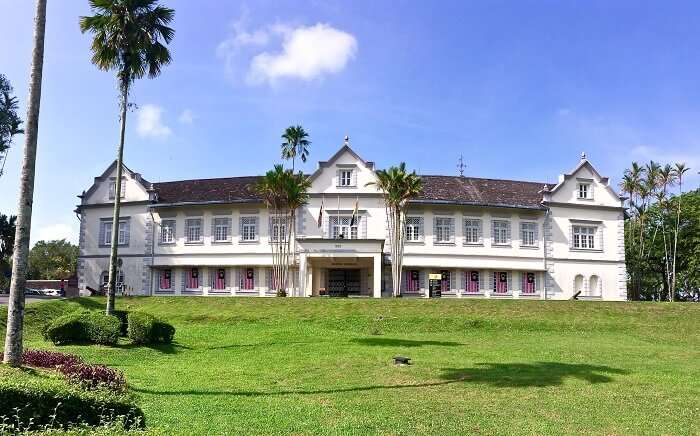 Sarawak museum started out as a passion project by a famous British naturalist named Alfred Wallace. Wallace hoped to collect wildlife specimens from the largely unexplored lands of Borneo Island. Today, the museum showcases a number of beautiful examples of Victorian architecture and also hosts dozens of locally sourced exquisite exhibits. It also houses a number of ethnographic artefacts of indigenous people who once inhabited the lands of Sarawak along with rare taxidermy and human skulls.
Location: Jalan Tun Abang Haji Openg, Taman Budaya, 93400 Kuching, Sarawak, Malaysia
Timings: Mon–Fri: 9am–4:45pm; Sat–Sun: 10am–4pm
Entry Fee: Free
Suggested Read: 10 Top Malaysian Restaurants That Will Treat Your Taste Buds Like None Other
6. Perak Museum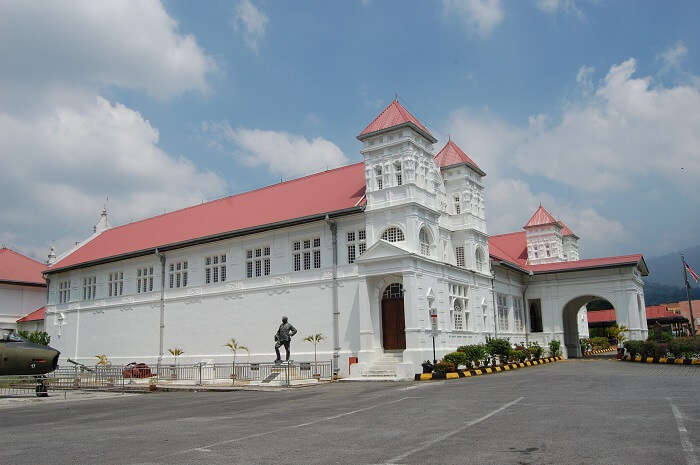 Perak is the oldest Malaysia museum centrally located in the heart of the city. This public museum is housed in a fine heritage building and showcases the natural history of the country. Among the many items on display, visitors can also view the skeletal remains of various reptile, invertebrates, fish, insects and shells that have been conserved for several decades. Also, on display are other collections such as different kind of bicycles, old radios and other memorabilia categorized into 4 galleries.
Location: Jalan Taming Sari, 34000 Taiping, Negeri Perak, Malaysia
Timings: Daily: 10 am to 6 pm
Price: RM2 for adult Free admission for children under 12 years old
Suggested Read: 10 Reasons To Visit Malaysia That Will Trigger Your Wanderlust
7. Wonderfood Museum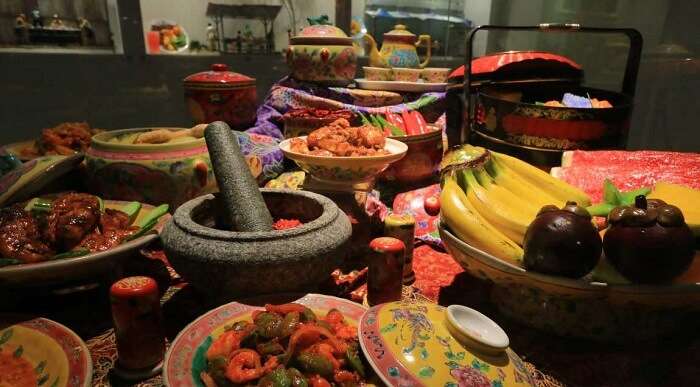 Wonderfood museum is a unique museum that is sure to appeal to all age groups. This is museum is a great place to learn more about Malay cuisine. The museum is set in an old 1940s colonial building and is divided into 3 zones – Educational Zone, Info Zone, and Wow Zone. The museum not just has life size replicas of some of the best street foods and delicacies of the land, but also educates visitors on how certain ways of eating can render a negative impact on the environment.
Location: 49, Lebuh Pantai, Georgetown, 10200 George Town, Pulau Pinang, Malaysia
Timings: Daily: 9 am to 6pm
Price: Malaysian RM15
Further Read: Once You Try These 10 Malaysian Street Food Dishes, You Wouldn't Want To Come Back!
Other museums, you could visit include Petrosains, Baba & Nyonya Heritage Museum, Pinang Peranakan Mansion. Each of these museums are unique in its own way and offers hours of fun and education at the same time which one must experience on their next trip to Malaysia!
---