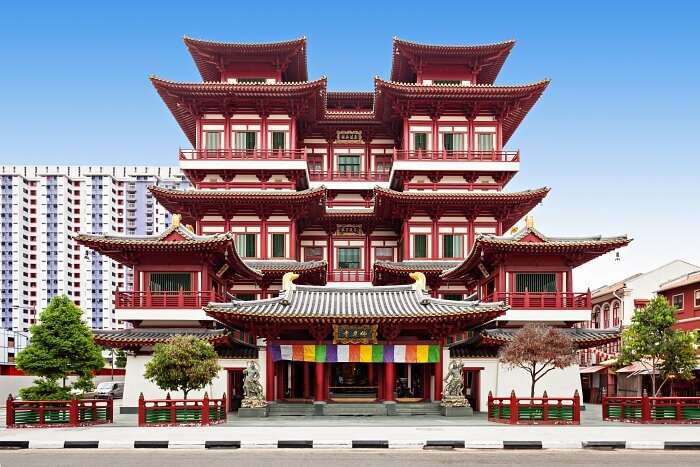 The island of Kusu, which means the island of the tortoise in Chinese, is not only a quiet place off the south coast of Singapore, but is also full of local myths and folklore. The island of Kusu was once only two small outcrops on a reef. It was extended by land reclamation and became an island tourist center of 8.5 hectares. There are museums near Kusu Island that are worth visiting as well. The versions of the legend abound, but all revolve around the story of a giant turtle, a Malay and a Chinese.
The turtle has become an island to save two sailors. They were very grateful for it and promised the construction of a Taoist sanctuary and a Muslim "keramat" ("sanctuary" in Malay). Many people continue to pray in the holy places of the island, especially during the annual pilgrimage to Kusu, usually between September and November. At the Da Bo Gong Temple, built in 1923 and dedicated to the God of Chinese Wealth, you will hear the murmur of the faithful through the smoke of incense. The faithful pray to two deities, Da Bo Gong for wealth, health and calm sea, and Guan Yin, the bodhisattva of mercy, for children. Others climb 152 steps to the hilltop to pray at the sanctuaries of the three Malayan saints "keramat" for prosperity, good marriage, health and harmony, as well as fertility. The lagoons and beaches are characterized by a bit of nature. Dive here and you can even see one or two sea turtles To get there, take a public ferry from Marina South Pier. The one-hour trip includes a stop on the island of San Juan. The island of Kusu was once only two small outcrops on a reef. It was extended by land reclamation and became an island tourist center of 8.5 hectares. The Chinese temple Da Bo Gong (great uncle) is now located on the island of Kusu. The construction of the temple was financed by a wealthy businessman in 1923 and houses two main deities.
Museums Near Kusu Island
It is believed that the great uncle has the power to bring prosperity, cure diseases, avoid danger, and calm the sea while Guan Yin, "giver of sons", is supposed to be the goddess that provides fertility. Many believers will ascend the 152 steps that lead to the Kramats to pray for prosperity, marriage, health and harmony. Shrines are also popular with couples without children who pray to get one of their own.
1. Trick Eye Museum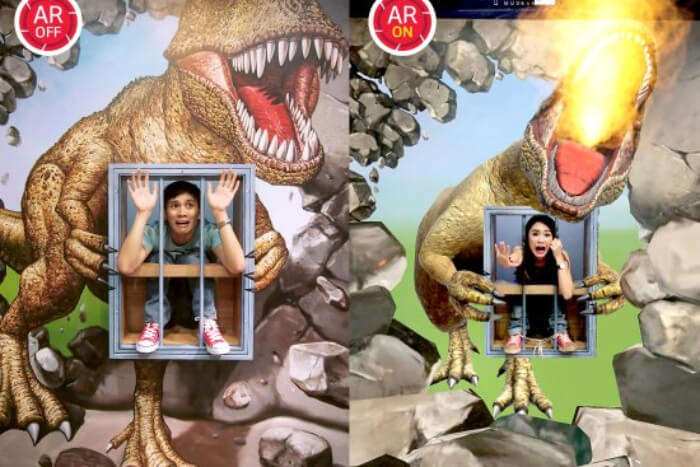 Leave reality behind and bring just your free imagination with you in this unique museum. This place is one of the most internationally acclaimed optical art museums of Korea and is some of the best places to visit if you are looking for anything different to do from the usual while here. This museum uses Augmented Reality factors and features. This AR feature helps bring the art exhibits here to life. But it's not just 3D. These AR features are put into 80 art installations with optical illusion which will fill your mind with amazing sounds, lights, and other exciting special effects.
Location: 26 Sentosa Gateway #01-43/44, Singapore 098138
Price: Adults-$25.00; Children- S$20.00; Seniors- $20.00
Opening Hours: Open Daily, Time: from 10 AM to 9 PM.
Read More: 54 Remarkable Places To Visit In Singapore In 2022 Where A Wandering Heart Finds Peace
2. Asian Civilizations Museum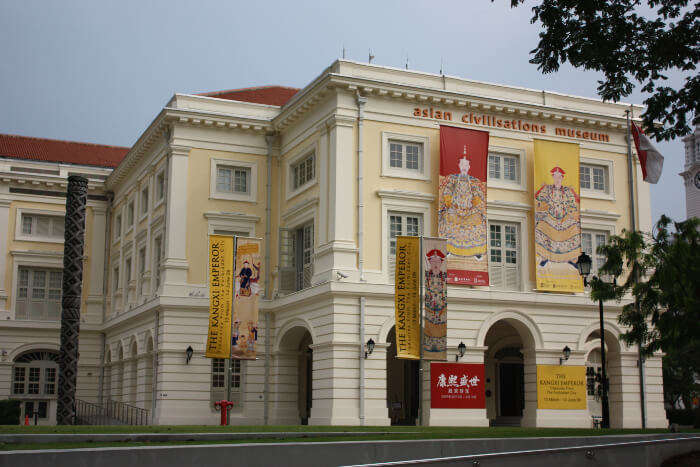 Experience and see all about the Asian heritage at large and especially everything which Singaporean heritage has to offer. The museum offers a stunning blend of unique customs of various countries like India, China, and other South East Asian places. The architecture of this place is in a neoclassical style which was seen during the colonial period in Singapore. The museum aims to show the various art forms in existence along with the language and other creative ideas which are a stable of various religions. Guided tours are available for an hour each. If you get hungry or feel tired over traversing this huge place there is an in-house eatery which serves perfect Singaporean cuisine and you can enjoy your breakfast and lunch in here.
Location: The Historic Empress Place Building.
Hours Open: 10:00 to 19:00 from Saturday to Thursday; Fridays- 10 am to 9 pm
Admission: Depends upon the tour taken.
Read More: Museums Near National Orchid Garden: Learn The History Of Singapore
3. Buddha Tooth Relic Temple & Museum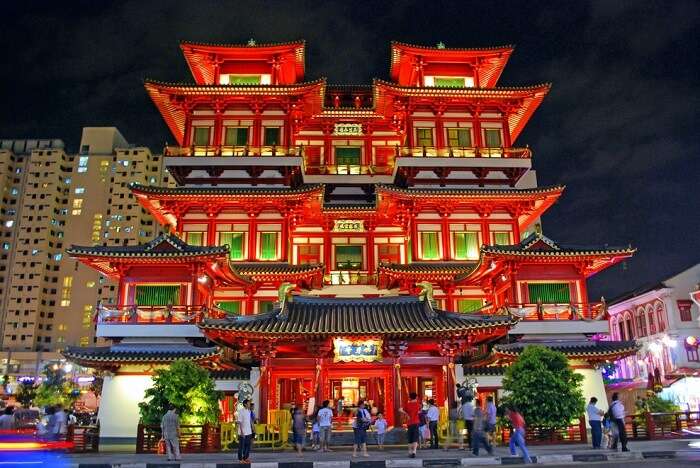 This temple and museum was built only ten years back but speaks of a history centuries old. Located in Chinatown, the temple has its architecture inspired by the Chinese Tang dynasty. This place houses the tooth of Buddha, which is considered a holy relic in Buddhism, placing it on every must-visit Buddhist temple list in Singapore.
Apart from that, it is also home to many beautiful artworks related to the life of Lord Buddha as well as a garden and a bookstore.
Location: 288 South Bridge Road, Singapore
Timings: 9 AM – 6 PM
Read More: 11 Stunning Temples In Singapore You Must Visit On Your Holiday
Only 5.6 km from the main island of Singapore, it is popular with hikers are in-the-know, even if they do not believe in myths of the island. If you are on a Singapore trip between October and November, you can also join the pilgrimage to Kusu when thousands of pilgrims visit the island to pray for peace and prosperity. You can also visit these museums near Kusu Island. On the island of Kusu, you will find shelters, picnic tables and even barbecues that are perfect for an idyllic day in the sun.
---
Looking To Book An International Holiday?
Book memorable holidays on TravelTriangle with 650+ verified travel agents for 65+ domestic and international destinations.
---
Comments
comments