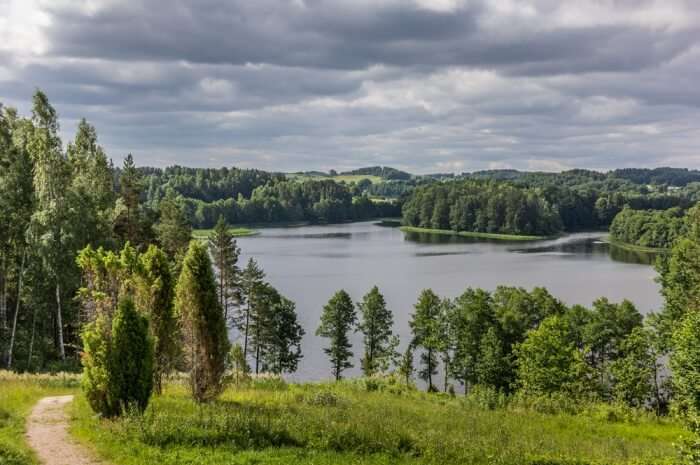 Lithuania's national parks showcase the history, heritage, and diverse landscapes. They also provide a home to endangered plant species along with 200-year-old trees. You will also find foxes, wolves, and diverse bird species apart from the flora in here. The national parks are full of beauty and apart from being inhabited by the animals, they are also called home by villagers who bring with them their rural heritage, history, and folklore. There are a lot of national parks in Lithuania and the nearby countries like Latvia, which enrich the Baltic spaces even more. You definitely can't afford to miss these on your next trip.
10 Top National Parks In Lithuania
Here's a list of some of the best national parks in Lithuania that you must visit on your next trip with your loved ones. From unlimited adventure to endless bliss, they have got it all for you.
1. Zemaitija National Park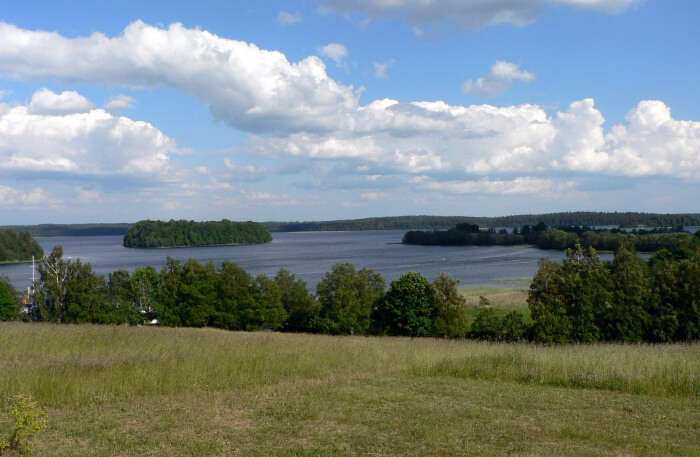 Establish in the year 1991, Zemaitija national park is famous for its contribution towards the conservation of Lithuanian culture and biodiversity. This is a site of cultural heritage as well as Zemaitija or Samogitia in English, falls under an ethnic region of the country. It is known that the people of this place were the last to accept and adopt Christianity during the crusades, but even then pagan beliefs continued on and they remain full this day. If you are thinking about what to do then try out the Shrove Tuesday celebrations, which take place in February or March depending upon when Easter falls. Also, visit a really enchanting art festival which is organized in late June.
Location: Didžioji g. 10, Plateliai 90420, Lithuania
Suggested Read: 10 Enticing Things To Do In Lithuania To Explore The Baltic State!
2. Dzukija National Park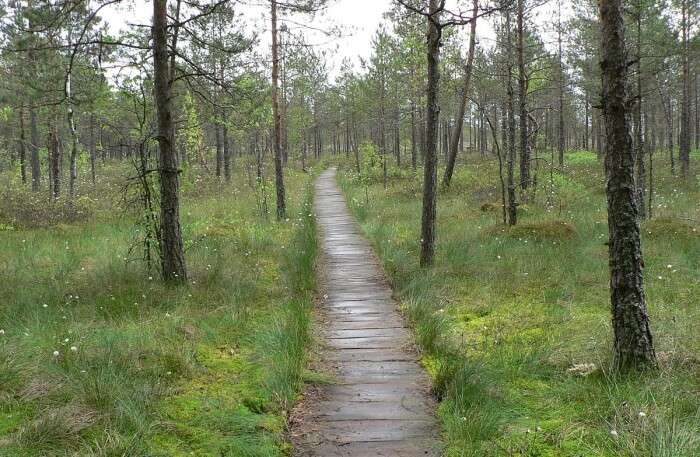 The Dzukija national park is 55,000 hectares large and 85% of that area is forested apart from also containing archeological monuments and sites. You will find pine trees in the forest, which makes it a great place for berries and mushrooms to thrive in. You can also pick edible mushrooms cranberries, wild strawberries, and bilberries if you come across any. The wildlife over here comprises of wild boar, elk, deer, hares, foxes, and wolves. Apart from nature lovers, dedicated history buffs wiklbakso find a 14th-century town called Merkine particularly interesting.
Location: Vilniaus g. 3, Merkinė 65334, Lithuania
Timings: 8 am to 3:45 am
Suggested Read: 10 Best Monaco Travel Tips For A Smooth Journey In The Mesmerizing European Land
3. Curonian Spit National Park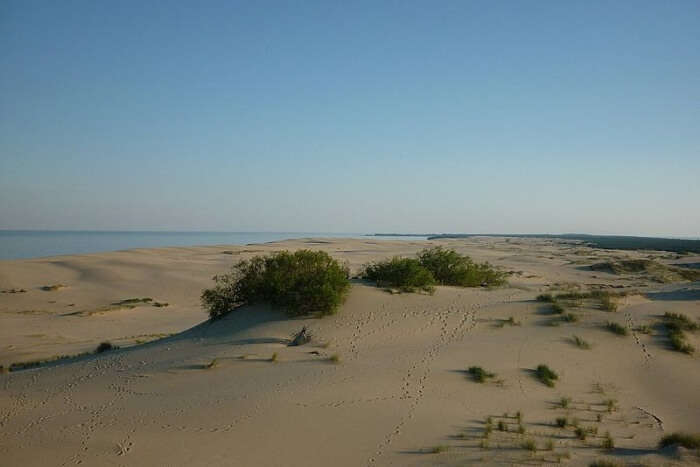 Curonian Spit national park is a UNESCO world heritage site and is situated right along the country's coast. This is a thin and long piece of land which about 98 km long but is just 0.4 km wide at its narrowest point, at its widest, it stands at 4km. A portion of Curonian Spit is shaded with Russia's Kaliningrad territory, but the part which is part of Lithuania hosts fishing communities. The Curonian Spit is also one of the best locations for bird watching, especially the shorebirds like egrets, mergansers, and cormorants. If you are planning to come here for birdwatching, then the end of September is the best since it is migration season.
Location: Naglių g. 8, Nida 93123, Lithuania
Timings: All day
4. Trakai Historical National Park

Situated around 45 minutes by bus or train from the town of Vilnius, the Trakai national park is one of the most convenient ones to visit during a trip to Lithuania. Trakai is known for its stunning beauty which is made by the pristine lakes being surrounded by evergreen trees and wooden houses constructed using the architectural style of Karaites. Come here to find the stunning Trakai Castle, which is located on an island right in the middle of the lake. The venue will make you wide-eyed and awestruck with its beauty, but the cultural and historical importance of the place will enhance it.
Location: Trakai 21142, Lithuania
Suggested Read: National Parks In Belgium: 6 Places To Explore The Wildlife In The Cockpit Of Europe
5. Aukstaitija National Park

Aukstaitija National Park is the oldest national park for Lithuania and is spread over 40,570 hectares in the Eastern part of the country. The park was established to protect pine trees which are more than 200 years old. But apart from pine trees, there are also large swaths of lakes, forests and cultural monuments which will mesmerize any visitors. One cultural building to watch out for is a hexagonal wooden church which finds its dates around 300 years ago in 1757. You can find this place in the Paluse village. There are other ancient monuments which can be found here, like the Taurapilio Mound located near Lake Tauragnas. This is one of the national parks in Lithuania who beauty is unparalleled.
Location: Ignalinos sen, Lithuania
6. Kursiu Nerija National Park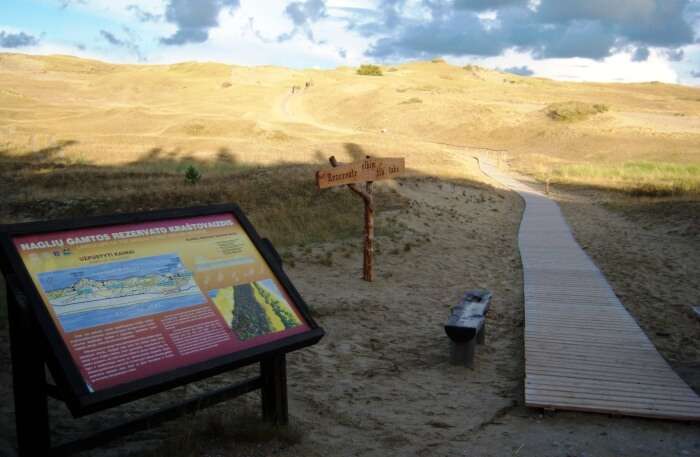 Spanning an area of 18 thousand hectares, the Kursiu Neraji National Park was established to protect unique and scenic panoramic beauty of Kursiu Neriha which is a narrow peninsula that separates the Curonian Lagoon from the stunning Baltic sea. The peninsula is just a sandy stretch of 98 km of land and was formed thousands of years ago. Now you can see a large range of sand dunes which stretch for around 70 km from Smiltyne to Sarkuva. The largest one to check out is called the Sklandytoju. But there are others in this national park in Lithuania as well like Angiu Kalno and the Urbo Kalno. These all go up and even more than 1000 meters high. Visitors should keep in mind that due to ecological concerns, access to the spit is restricted but guided tours are still available.
Location: Naglių g. 8, Nida 93123, Lithuania
Timings: All day
Suggested Read: 11 Fascinating Things To Do In Slovenia On Your Trip To Europe
7. Gauja National Park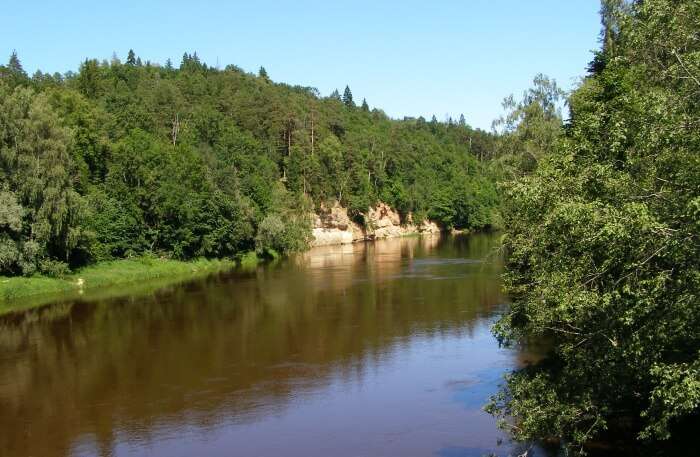 Located in Northeast Latvia, the gauja national park is famous for its historical structures. Gauja national park covers a huge portion of the Gauja Valley along with its surrounding towns of Cēsis ad well as the 13th-century historic castle called the Medieval Turaida Castle housed there. Housed there is also the Turaida Museum Reserve. Apart from the usual attractions, visitors can enjoy the Folk song Park, whose granite structures are a result of Latvian folklore. Those interested in history can head south. As you go south, you will find that a town called Sigulda also has a Livonian Order Castle.
Location: North-east of Sigulda to the south-west of Cēsis along the valley of the Gauja River,
Timings: All day
8. Rāzna National Park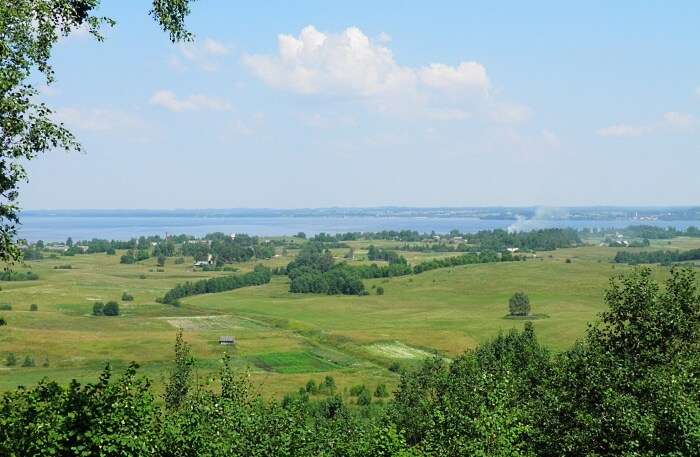 This national park is located in the Latgale region of Latvia. Established in the year 2007, it is a beautiful park which hosts plenty of flora and fauna. Created in 2007, this park covers a huge area of 205 square miles or 532 km square. Rāzna was created for the exclusive purpose of protecting Lake Rāzna, which is the second biggest lake in the country. This results in more than 14% if the surface area ID the national park being filled up with water surfaces. Visitors will find many valuable ecosystems in here like the deciduous forests which harbor many rare species of plants that are found of the multiple islands of Ežezers lake.
Location: Mākoņkalna pagasts, LV-4626, Latvia
Suggested Read: Summer In Lithuania: A Traveler's Guide To Enjoy A Vibrant Summer Vacation!
9. Ķemeri National Park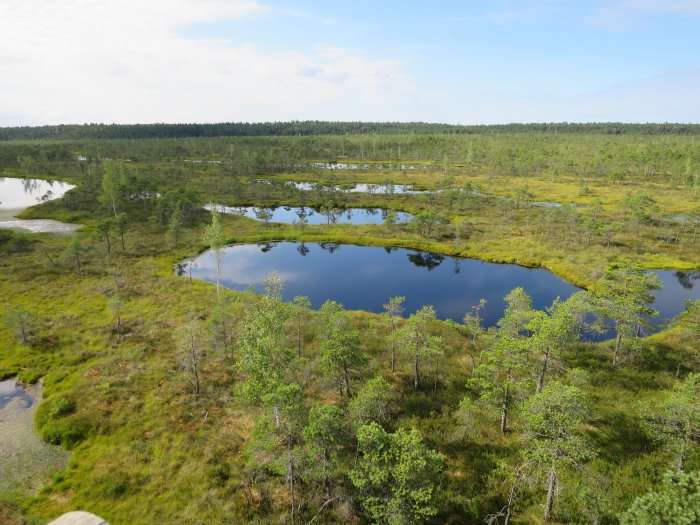 It is a national park, which is located just west of the city of Jūrmala in Latvia. Created in 1997, this national park is the third largest national park in Latvia by area. It covers a formidable area of 381.65 km square. The territory of the park is occupied by forests as well as mires, the most important of them being a big called The Great Kemeri Big. But there are a variety of lakes in here, which were lagoons of the Littorina Sea. Visitors will love to find that the park also protects the natural mineral springs which have been used for centuries because of their therapeutic properties.
Location: Pavasari, Sala Parish, Latvia
10. Slītere National Park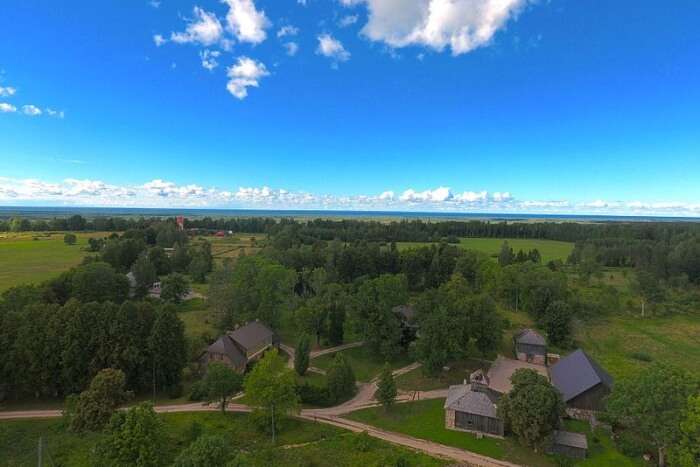 Located in the Courland Peninsula, right at the point of Cape Kolka, Slītere National Park marks the end of the Irbe Strait. It stretches out over an area of around 265 km square, which includes around 101 kilometer square of the Baltic Sea. This makes it, the smallest national park in Latvia. The most prominent features here are the Blue Hills. Visitors will notice that the park is full of broadleaf trees along with distinct dune complex, which is called Kangari in Latvian. Apart from this, around 30% of the forest is covered up by coniferous forest.
Location: Talsi district, Kurzeme Region, west coast of Latvia
Further Read: Lithuania In Winter: 10 Best Experiences That You Must Have For A Picture-Perfect Trip
Lithuania national parks are a scenic blessing. Any visitor will love to get lost in its atmospheric calmness, penetrated only by the sound of birds and animals who live in this Lithuanian nature. It's a great place to get in touch with nature. So, if you're a big nature lover or a huge wildlife enthusiast, plan your adventurous Europe trip with TravelTriangle right away and venture into the wilderness of Lithuania.
---
People Also Read:
National Parks In Belgium National Parks In Germany National Parks In Netherlands