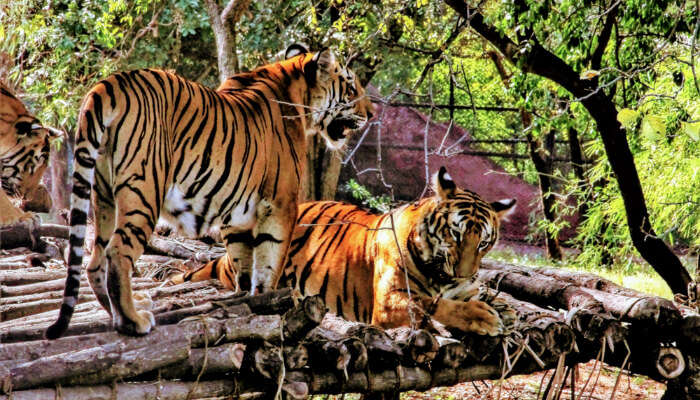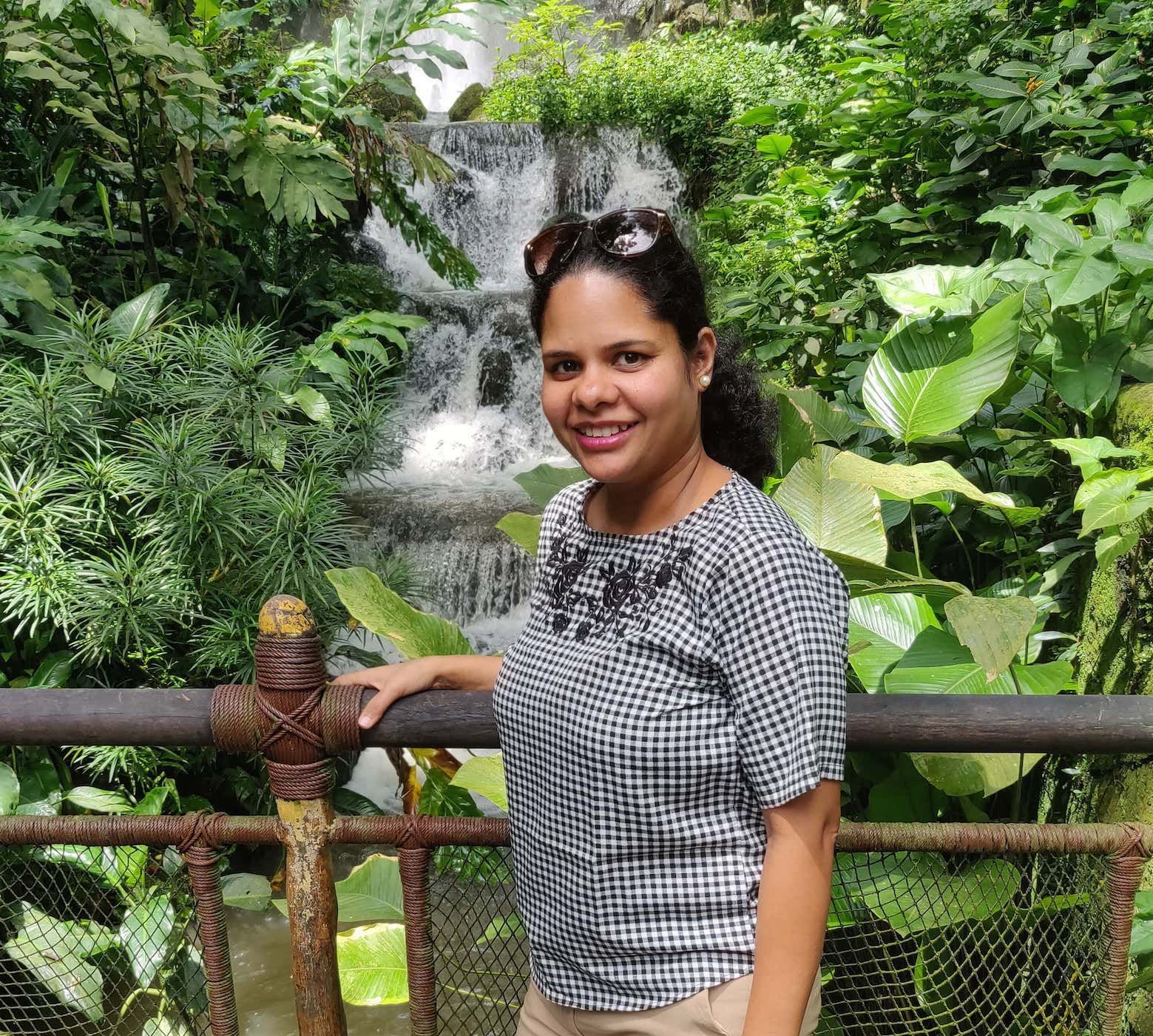 9 Nov 2021
The "City of Nawabs" is one of the most wonderful cities in India. Ranked as the second best city to live in the world, Hyderabad is known for its royal culture, architectural beauty, imposing corporate skyline, and most importantly, its delicious food. The city is one of the most dynamic tourist destinations in India and boasts of some really exciting attractions, one of which is the famed Nehru Zoological Park.
With different sections of the zoo giving people the opportunity to interact with animals rather than just seeing them from far, this unique park aims to educate them about the amazing biodiversity scene in India. If you are traveling to Hyderabad with kids, then a visit to the Nehru Zoo Park is an absolute must!
6 Best Places To Visit In Nehru Zoological Park
From safari rides, museum visits to interactive and fun elements for kids, this zoological park is a complete package for a fun-filled vacation. Let's see some of the most popular attractions of the Hyderabad zoo park that is worth your time and money.
Nocturnal Animal House
Fish Aquarium
Butterfly Park
Jurassic Park
Children's Park
Museum
1. Nocturnal Animal House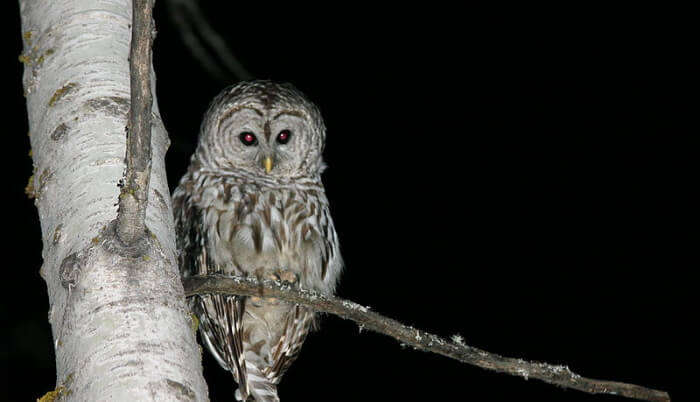 Nocturnal animals like bats and owls sleep during daytime and are awake in the night. To ensure that the visitors get a glimpse of these animals, the park has a Nocturnal Animal House. This artificial house reverse the day and night pattern for these species using lighting system. Pay a visit to these places to capture these mysterious species through your lens.
Delve Into The Nightlife In Hyderabad At These 21 Exquisite Clubs And Bars
2. Fish Aquarium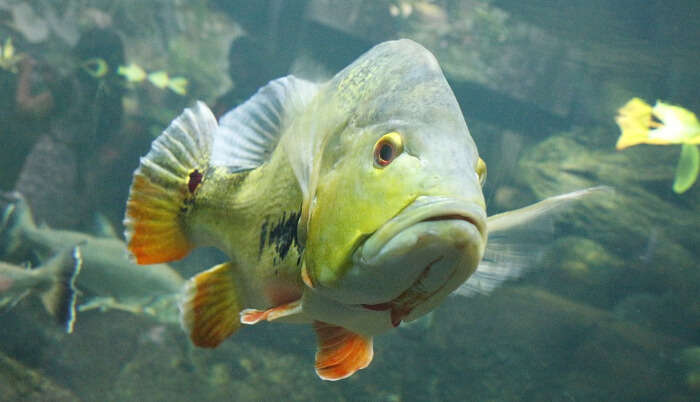 This newly constructed aquarium is a major attention grabber of the zoo where tourists can visit to have a one-of-a-kind experience. The aquarium is well-stocked with a wide range of both freshwater and marine fishes. One can rejoice and capture the realms of aquatic wonderland at its best when they visit this part of the zoo.
3. Butterfly Park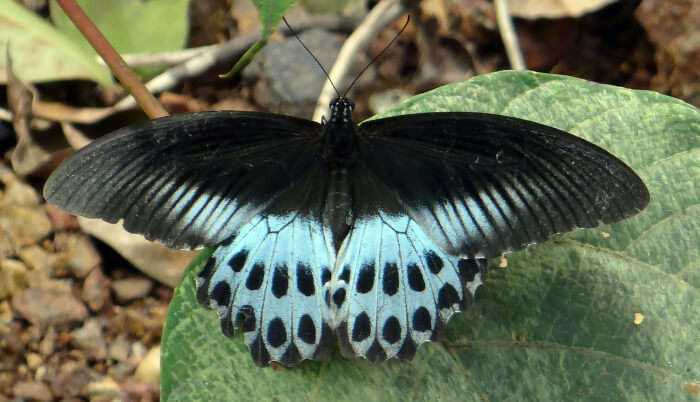 Nehru Zoological Park in Hyderabad was the first Indian zoo to have a Butterfly Park in 1998. This paradise is inhabited by a wide range of exotic plants and ferns to attract butterflies of different shapes, sizes, and colors. As you stroll through this park, you will be amazed to see different colorful butterflies fluttering from one place to another.
20 Famous Temples In Hyderabad To Visit For Peace And Spiritual Quest
4. Jurassic Park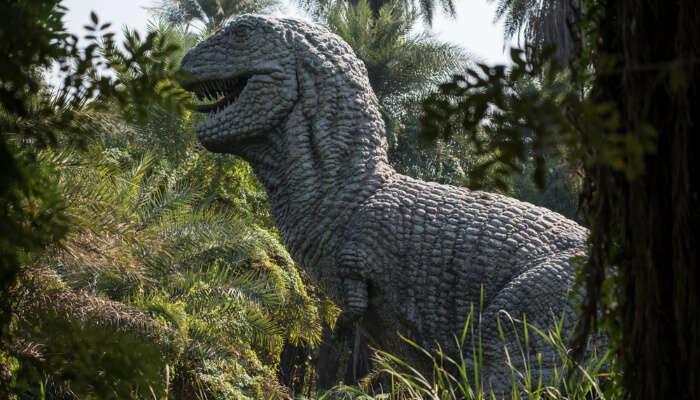 The attraction is undoubtedly a one-of-its-kind in this zoological park, which includes unbelievable life-size models of terrifying dinosaurs like Brontosaurus, Stegosaurus, Tyrannosaurus, Triceratops, and other species of the Jurassic period.
5. Children's Park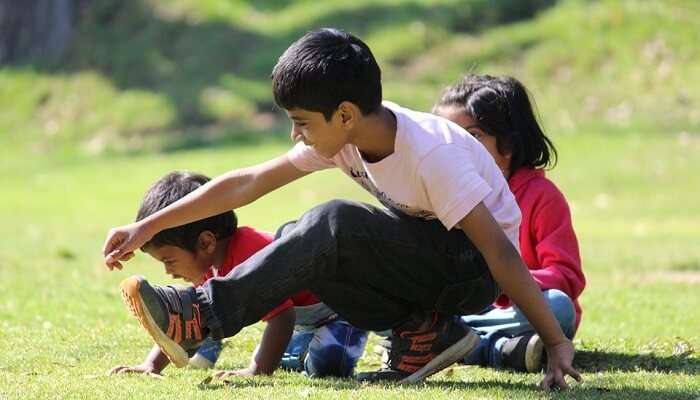 Image Credit: ganesvsk for Pixabay
Disclaimer: The image is for representation purposes only.
If you are planning to visit the Nehru Zoological Park with your kids then you must head to the Children's park in the Hyderabad Zoo. It is a separate area developed for kids with activities and swings installed according to children. There are multiple choices of activities for kids so that they can stay engaged in it. So, make sure that you take a round of this park that is specially made for kids. 
12 Water Parks In Hyderabad For Enjoying Your Old School Summer Break Again
6. Museum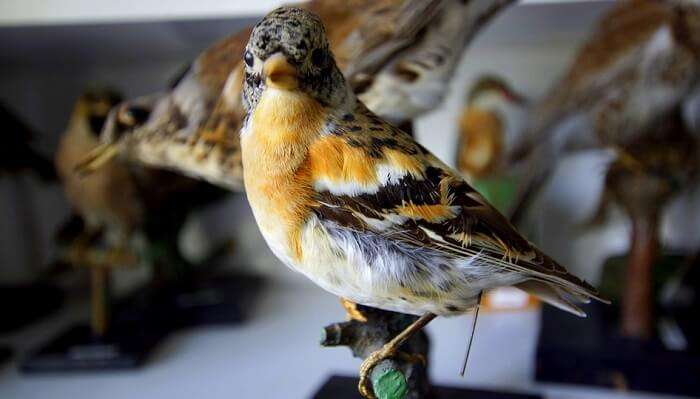 Image Credit: Taken for Pixabay
Disclaimer: The image is for representation purposes only.
On your tour to Hyderabad zoo, you can also explore another section here and that is a museum. Here, you can witness Taxidermy models of different animals, biodiversity conservation exhibitions, and hear the calls of different animals as well as birds. It is an amazing place to know the intricate details of the fauna of Hyderabad. 
5 Best Things To Do In Nehru Zoological Park
See what this mega Hyderabad zoo park offers to all youngsters and kids in terms of interactive and fun affairs and enriching exercises.
1. Safari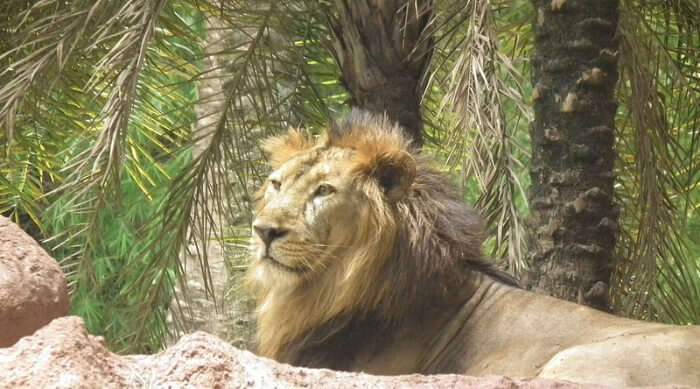 Embark on an ultimate adventurous safari ride of your life which introduces you to the most lethal wildlife species in their natural habitat like never before. Watch Bengal Tigers, Indian Rhinos, Panthers, Asiatic Lions, White Tigers, Jaguars, and other fearless animals roaming in their natural environments untamed.
10 Haunted Places In Hyderabad With Real Ghost Stories For Spooky Trips
2. Toy Train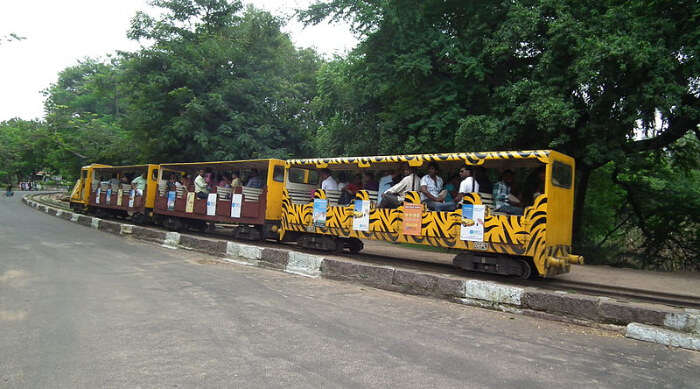 If you are visiting this park with kids then the toy train and bicycle ride experiences are probably the best things to indulge in during your visit. The toy train promises a non-stop jolly ride through all the major hotspots of the zoo and is a hit amongst small kids. You'll surely have a hard time getting your munchkin off this joyful and multi-colored mini train once they're had a ride on it!
Ticket price: INR 10 (children) | INR 20 (adults)
3. Bicycle Rides

Walking around this enormous park can turn out to be a tiresome and exhausting task. This is why, there are plenty of bicycles available for rent at the park for people looking for more fun and entertainment as well as a convenient means to see the whole park without missing out on anything.
Bicycle rent charges: INR 20 per hour
25 Best Resorts In Hyderabad For Couples To Relax And Rejuvenate
4. Buggy Rides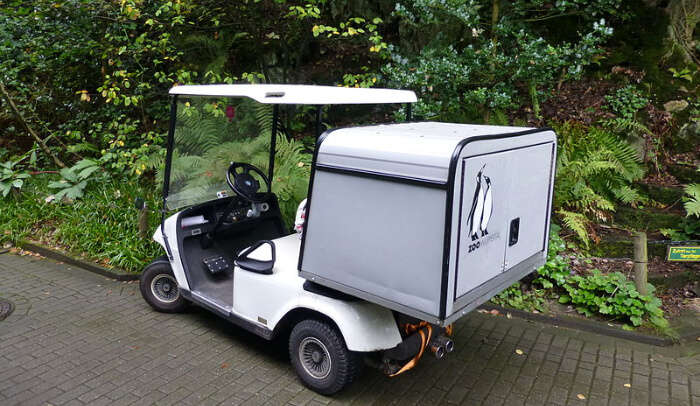 Visitors desiring to explore the rich flora and fauna of the park in the most comfortable way can opt for a buggy ride. The park uses battery operated and eco-friendly vehicles to offer a peaceful ride to all the important tourist places of the zoo. The buggy ride can go for about 30 minutes to 1 hour.
Ticket price: INR 40 (children) | INR 60 (adults)
5. Boating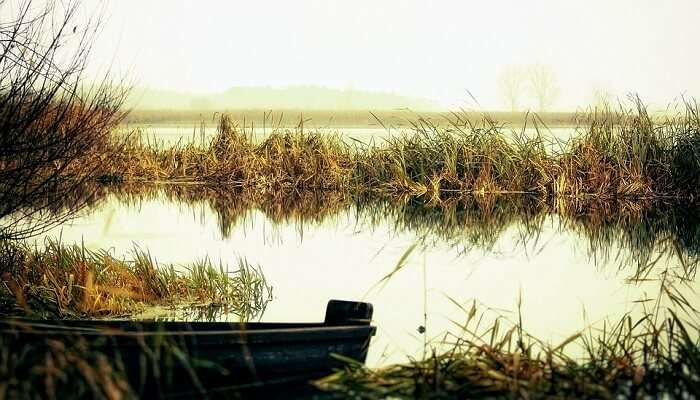 Image Credit: jwvein for Pixabay
Disclaimer: The image is for representation purposes only.
One of the most refreshing things to do in Nehru Zoological Park is to opt for a boat ride. Yes, the Telangana State Tourism Development Corporation has developed a boating area in Mir Alam Lake where friends and family head with their kids to have a fun time. You can choose from passenger boats and speed boats to do the activity.
Timings: 10 am – 6 pm
17 Weekend Getaways From Hyderabad That Are Perfect To Escape The Life Back Home For A Bit
Nehru Zoological Park Address & How To Reach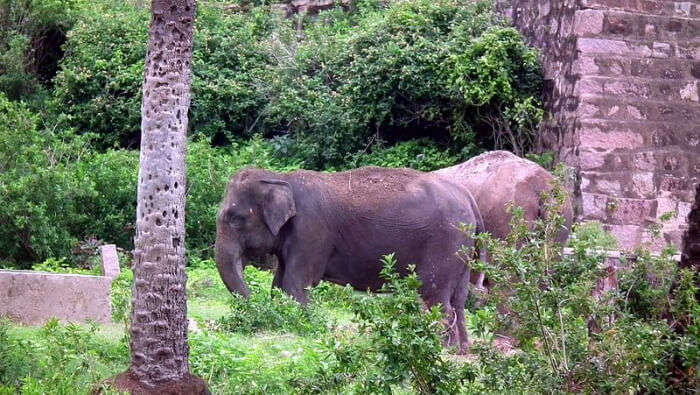 The park is situated at NH 44, Bahadurpura, Hyderabad, Telangana 500064. You can use the City Bus or MMTS metro network to reach this place with convenience. The nearest MMTS station to this park is Nampally railway station, from where you can simply take a cab or an auto rickshaw to reach the gates.
Full Address: Zoo Park Main Rd, Kishan Bagh, Bahadurpura West, Hyderabad, Telangana, 500064, India
Features Of Nehru Zoological Park

Nehru Zoological Park offers facilities that help make the experience of visiting this park hassle-free.
Plastic Free Zone – Hyderabad zoo is plastic free zone and visitors are not allowed to carry plastic bags or any other plastic item inside the premises of zoo.
Security – Nehru Zoo Park has an updated security system that helps in protecting the zoo and safeguarding the animals in the zoo. Security guard and trained personnels are also deployed in the premises of zoo.
Lost and found – There is a dedicated lost and found section that assists people in find their lost belongings.
Parking Facility – A designated area is reserved for parking for visitors. Both two-wheelers and four-wheelers can be parked in the parking premise.
Restaurants Near Nehru Zoological Park

Mehfil Restaurants
Golden Palace
Sri Vengamamba Grand
Mataam Al Yamani
Hyderabad House
Sai Kailash Dhaba
Best Time To Visit Nehru Zoological Park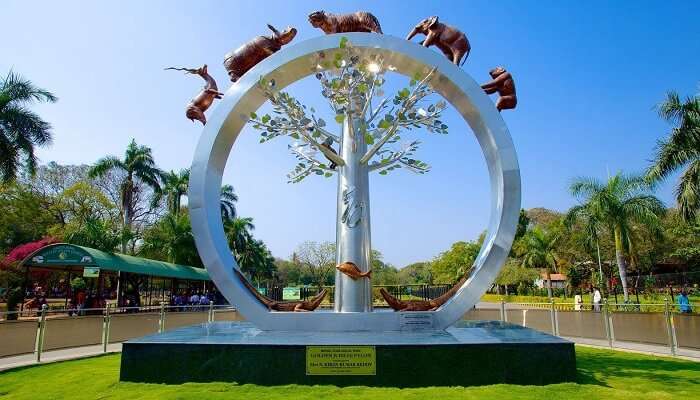 Image Credit: HyderabadZooPark
Although one can visit Nehru Zoological Park at any time of the year, the best time to do the activities is in the winter season when the temperature drops, creating cool weather for exploring. The best months when you can plan your visit to this zoological park is in October, November, December, January, February, and March. In these months, you can opt for any activity and make the most of your trip. 
Must Read: 8 Picnic Spots Near Hyderabad That A Perfect Rejuvenating Retreat From The Hustle Of Daily Lives!
Why To Visit The Nehru Zoological Park In Hyderabad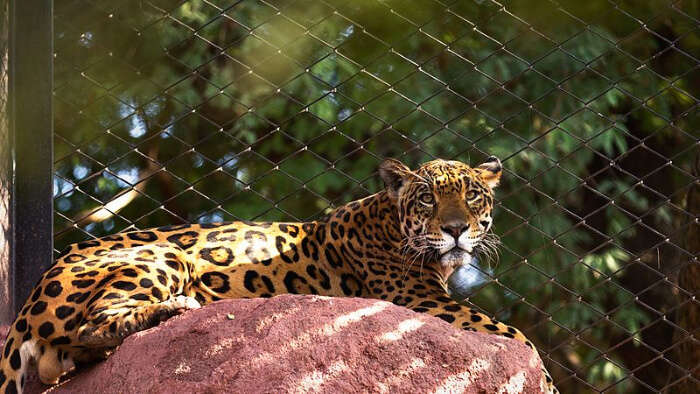 Acclaimed as one of the largest animal parks in the country, the Nehru Zoological Park is probably the most expansive and well-maintained park with more than 1,500 species of flora and fauna. There is a sparkling lake just besides this historic park, making it a perfect weekend getaway from the busy urban life. Established in 1959, Nehru Zoological Park is one of the most famous zoos in Hyderabad where you can really have a close and thrilling encounter with a plethora of wild species.
Nehru Zoological Park is home to some of the world's exotic wildlife species like Bengal Tiger, Indian Rhino, Panther, Asiatic Lion, Indian Elephant, and several others. The park is also a breeding ground for several amazing bird species like manias, dove, pied hornbills, pelicans, finches, love birds, peacock, dove and parakeets to name a few.
According to the Nehru Zoological Park information available online, you can also see some of the most amazing reptiles, snakes, and lizards scurrying around the green terrains like Marsh Crocodiles, Monitor Lizards, Gharial, King Cobra, Russell's Viper, Sand Boa, Chameleon, Green Laguna, and Green Vine Snakes.
Sprawling across an area of approximately 380 acres, the Nehru Zoological Park also offers a range of adventure safari rides through green terrains and thick jungles, making it a true paradise for nature and wildlife lovers.
Nehru Zoological Park Timings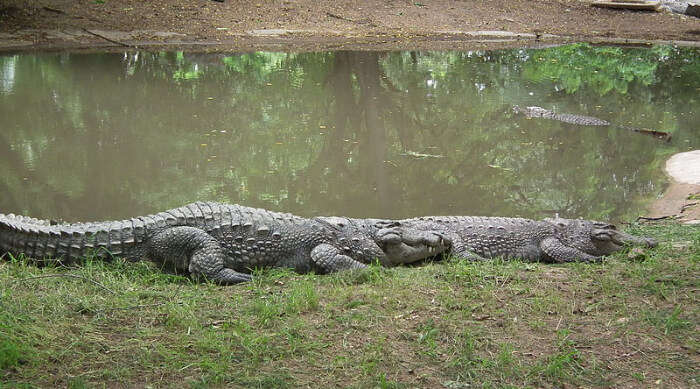 The Nehru Zoological Park is open on all days except on Mondays and can be visited round the year. However, the timings of this zoo in Hyderabad vary with the changing of the seasons.
April to June: 8 AM – 5:30 PM
July to March: 8 AM – 5 PM
Suggested Read: 13 Best Beaches Near Hyderabad For A Relaxing Vacation With Your Loved Ones
Nehru Zoological Park Entry Fee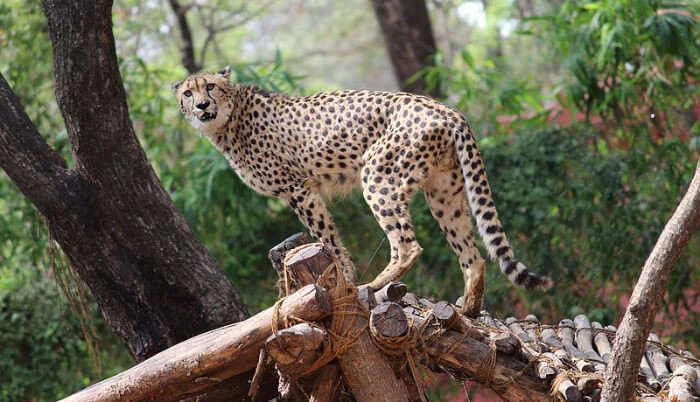 Here's the ticket structure for admission into this enormous park complex. You can also find these Nehru Zoological Park ticket prices online.
Weekdays:
Children – INR 30
Adults – INR 50
Weekends and holidays:
Children – INR 40
Adults – INR 60
For any image and video recording equipment that you wish to take in the park, the fee is such:
Still Camera – INR 100
Video Camera – INR 500
15 New Year Eve Parties In Hyderabad  You Should Not Miss!
Nehru Zoological Park has plenty of attractions and enjoys a heavy footfall of tourists from all over the world. Do include visiting this place in your Hyderabad vacation itinerary for spending a day with the wild species of the country and engaging in fun activities.
For our editorial codes of conduct and copyright disclaimer, please click here. 
Frequently Asked Questions About Nehru Zoological Park
How many zoos are there in Hyderabad?
Nehru Zoological Park is the largest and the only zoo in Hyderabad and is home to more than 150 species of animals, birds and reptiles.
How many hippopotami are there in Hyderabad zoo?
At present, there are around 30 hippopotami in Hyderabad's Nehru Zoological Park.
How much time do you need at Nehru Zoological Park?
It usually takes about 3 to 4 hours to explore all the places at the Nehru Zoological Park.
Is a car allowed inside Nehru Zoological Park?
No, the authorities maintaining the Nehru Zoological Park do not allow any private vehicles on the premises.
Can we take food inside Nehru Zoological Park?
Visitors and tourists can carry food inside the park, but anything in plastics or polythene is not allowed.
People Also Read