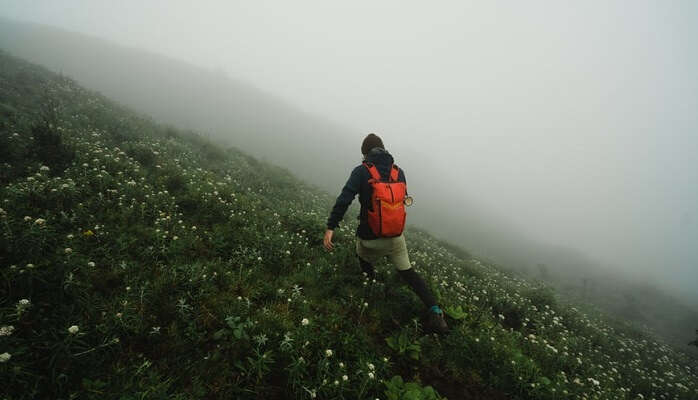 Cover Image Courtesy: Lê Tân for Unsplash.Com
Night treks in India are popular escapades where a solo hiker or a small group of them walk through the night across a chosen region to reach their destination. While this activity brings with itself the utter joy of experiencing a place during nighttime, the trip can be challenging for those who are not accustomed to making long-distance journeys after sundown. But given the intensity of night trekking, it is surely a bucket list you must experience once in your lifetime.
Whether you are planning a trip to move through the winding routes of Dharamshala as you pass by monasteries and live through their rhythm or packing for Lonavala where you have big plans to unwind after miles of trekking, these night treks in India are all you need for an exciting adventure in 2022.
Most Recommended Night Treks In India
From the Karantaka's Ranganthasawmy Betta trek that is worth a detour if you are visiting any destination in the state to Darjeeling's Tonglu trek popular for connecting visitors to the local communities as they walk through wildlife reserves, these night treks in India can be experienced by both amateur and professional travellers.
1. Ranganathaswamy Betta Trek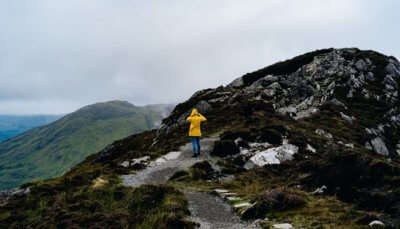 Image Courtesy: Dan Gold for Unsplash
If you are looking for a soulful natural escape in the valleys of countryside Karnataka, this trek is exactly what you need. Start your journey from the Maruti temple at Koonala Doddi and make your way to the Bilikal Rangaswamy Betta which is a prominent hill near Kanakapura town. While many people choose this pathway for the flora and fauna, the night trek here is especially thrilling for those who want to enjoy a foggy, and often challenging adventure almost 70 km from the south of Bangalore city.
Difficulty: Moderate
Best time to visit: August – January
Brahmatal Trek Guide: All You Need To Know
2. Mcleodganj to Lahesh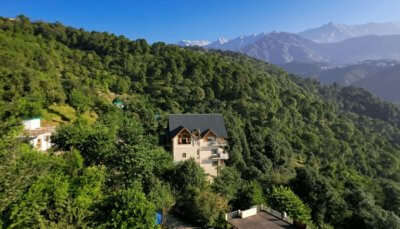 Image Courtesy: Arjun Gupta for Unsplash
From the nomadic steppes of Dainkund Peak to the frenetic streets of McLeodganj, Dalhousie is full of intrigue, solace, adventure and spirituality that has confounded and fixated tourists from all around the world. Walk down the hills in April, when the seasonal shift happens, making it the ideal time to explore ancient Tibetan wonders, embark on snowy epic adventures and chow down the fresh local produce of Himachal with traditional Thupkas. Spread over five hill landscapes at an elevation of 1970 meters, it remains one of the very few places in India where nature continues to be the driving force behind many people's lives. The sublime coastline peeks into snow-capped mountains; the majestic Bhagsunath Falls to wildlife infested jungles, the dotted vibrancy of houses holds an immediacy that captivates and enchants a travelling soul. Take a night trek over Triund steep offroad or sun yourself on the bank of Chamera lake, a trip to this place will be like an endless ride of culture and learning.
Difficulty: Moderate
Best time to visit: March – September
3. Rajmachi Trek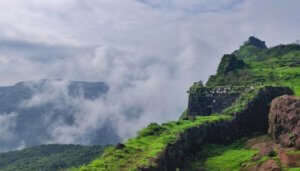 If you've always dreamt of visiting Lonavala and Karjat, the Rajmachi night trek takes you through the steep valley that can take you to the best of both these destinations. The hikers have the option to choose between starting from the Lonavala side or the Karjat side with the same base village of Udhewadi. Truth be told, the best thing about Rajmachi village is its natural beauty. To appreciate the charm of mountains, you have to leave the city behind. This is another reason why this place is pinned for romantic getaways and couple adventures. Whether it means climbing up a kingly trail followed by candle night dining in at the campsite of Manaranjan fort or spending a sunbathing afternoon talking through the Kandala route, this is one of the recommended night treks in India for beginners.
Difficulty: Moderate
Best time to visit: March – July
20 Places For Trekking In October: A Complete Guide Sites In India And World
4. Dhotrey – Tonglu Trek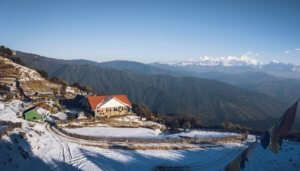 A little detour from Darjeeling is a must to the picturesque valley of Dhotrey. Situated around the divine Singalila National Park in West Bengal, it offers various places to see like the footbridge of Indrani Pool, Savitri Pushpa Udyan, pine tree-covered sidewalks and cute cafes around the foothills. If you are coming from far must include a soothing journey of night trekking to Maneybhanjyang. Darjeeling is a homecoming for those who search for diminishing cultures and a real reflection of the history of the east. Its repute as 'Queen of the hills' is a glorious cape of honour; nature owns it as a proud name where people can calm their souls and feed their wanderlust. What we almost didn't know that is place is also perfect for some of the most glorious night treks in India.
Difficulty: Moderate
Best time to visit: May – December
Whether you are looking to start 2022 with an adventurous bang with a trip outdoors or simply want to be amidst nature, don't forget to explore our bestselling trekking packages before departure.
For our editorial codes of conduct and copyright disclaimer, please click here.
Frequently Asked Questions About Night Treks in India
Is it expensive to enjoy a night trek in India?
While the long journey may add to your budget, night-trekking is relatively more expensive than during daytime due to the camping gear, permit fees for staying the night and more. If you are looking for ways to reduce the cost of your travel, you can explore some budget places like Dharamshala and travel with a small or medium-sized group to lessen the cost of resources.
Is it safe to camp overnight in India?
Similar to day trekking, camping overnight can be a bit tricky and while there are places where you can find a lot of other tourists that will have camps nearby, if you are travelling solo or in a small group, we recommend booking with a tour group to avert any risks.
How can I night trek safely?
Some of the tips that you can keep in mind are the following:
1. Book a trip with a verified agent or highly-rated small group tour to have yourself accompanied by a trained guide.
2. Check in with the local tourist information centre for emergency information you can keep handy.
What are some of the things you need to carry during night treks?
Before your departure, make sure you pack a sack bag with a rain cover, head torch, extra pack of batteries, power bank, and a fire starter kit.
Do you need permission from the government for night trekking?
While there is no specific permit required for night-trekking, if you are trekking in certain regions you might need an Interline Permit to camp or walk.
People Also Read: