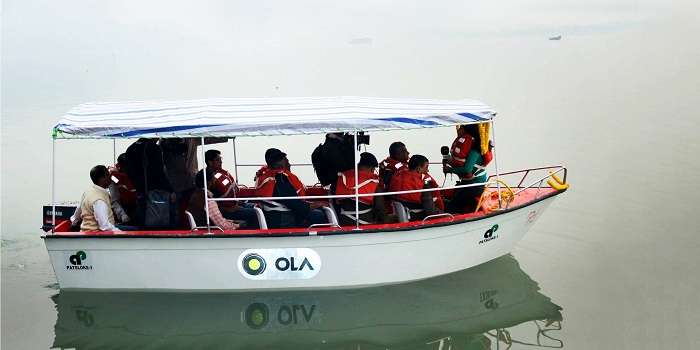 Ola boat service is now a reality. The cab hailing app in alliance with the Assam Government began testing the boat service from the Guwahati airport to the main city via the Brahmaputra River Channel on February 7 and so far the results are very promising. And if all goes well in the future too, Ola will make the service public after a week.
It is worth noting that this high speed water taxi service would reduce the average time taken from the Guwahati airport to the main city by 45 minutes from one hour by road to 15 minutes by water taxi. Ola boat can cover as much as 15 km in 15 minutes.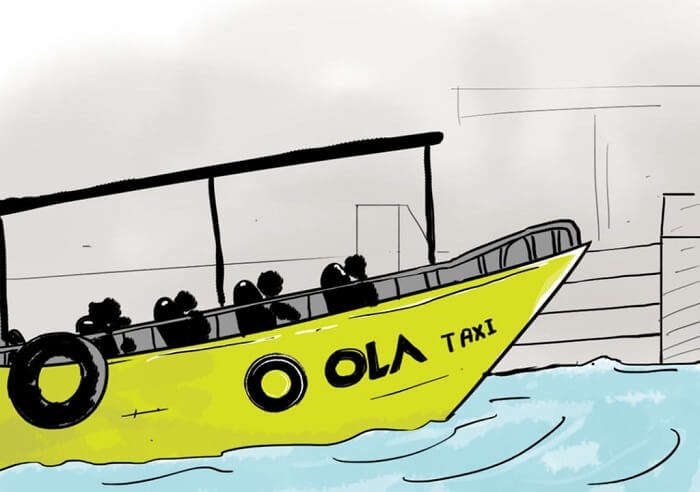 Suggested Read: 15 Best Hotels In Guwahati That Are So Elegant You Wouldn't Feel Like Leaving Them!
To facilitate the service, a jetty is built near the Lokpriya Gopinath Bordoloi International Airport (Guwahati airport) from which the boats would run till the the jetty in the main city. The water taxi has a capacity of 15-20 people and would be machine operated. These high speed taxis would run from Lachit Ghat, Machkhowa to North Guwahati and would drastically reduce the commute timing from 45 (by road) minutes to 2-5 minutes.
If the pilot run proves to be successful, the government would consider expanding the service and prioritizing the water taxi commute even more. This would be not only beneficial for the economy and development but would also be a sigh of relief for people who would have otherwise taken the road and spent hours commuting from one place to another via road.