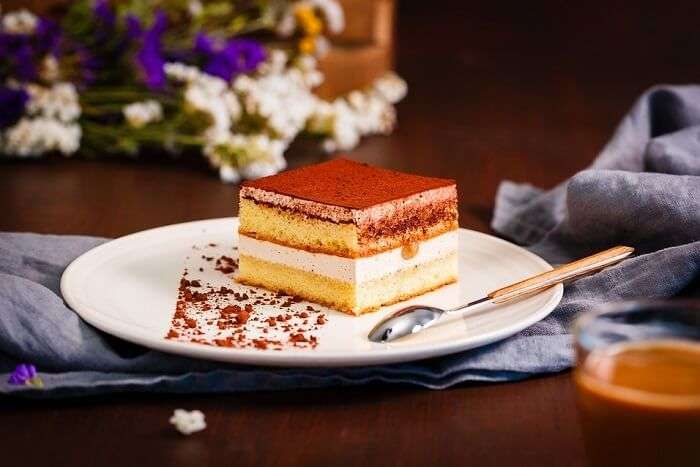 The island nation of Singapore has grown manifold in the last couple of decades. Its fast emergence as the Asian trade hub cum tourist destination has brought Pasir Ris into the global limelight. Pasir Ris is one of the most beautiful residential townships. Keep our recommendations for Pasir Ris restaurants in mind when you visit this beautiful destination.
Top 10 Pasir Ris Restaurants
We've shortlisted 10 Pasir Ris based restaurants. They will make you feel at home through their fine dining experience. These restaurants are reasonably affordable:
1. Tomodachi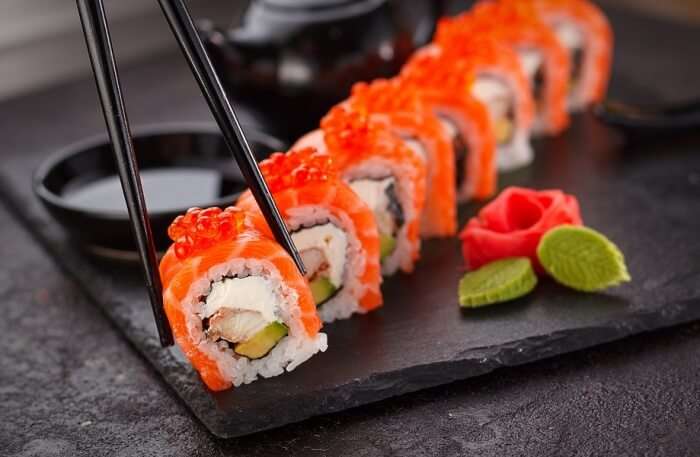 Image Source
A perfect destination for casual dining, Tomodachi is a popular name in Pasir Ris, Singapore where the foodies arrive to enjoy great food. Being an exclusive Japanese themed eatery, this restaurant is always thronged by those who love to taste the best of Japanese cuisines. The people always rush here to taste famous sushi recipes besides many other Japanese food varieties.
Must Try: Sushi
Location: Pasir Ris Central Street 3, #02-01 Sands Mall 518457 Singapore
Cuisine: Sushi, Japanese
Cost for Two: INR 1135/-
Zomato Rating: 2.7/5
Must Read: Best Hill Stations Near Singapore To Escape The Metropolitan's Maddening Crowd
2. Lots Gourmet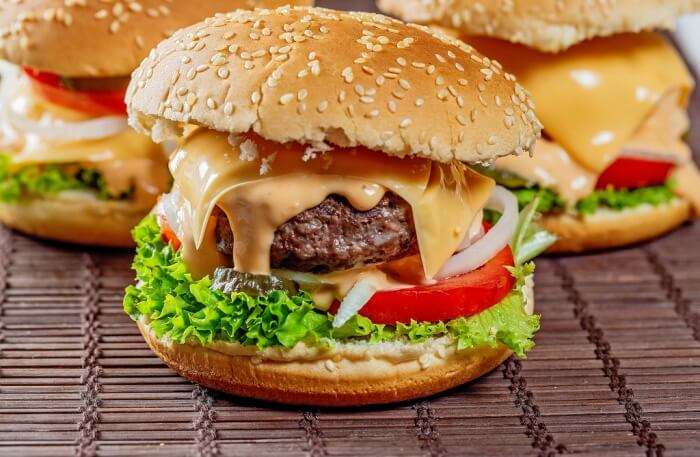 Image Source
Lots Gourmet is the most sought after restaurant in Pasir Ris for casual dining. It is always thronged by the food lovers looking to taste variety of breakfasts and burgers. It also facilitates takeaway options besides having sufficient outdoor seating arrangement. Family diners love to taste its food varieties. Due to its kid-friendly environment, it always remains packed by the families. This restaurant is also popular amongst the locals and tourists seeking best coffees, Turkish Pide Bread and Eggs Benedict.
Must Try: Brunch, Burgers, Coffee, Turkish Pide Bread, Eggs Benedict
Location: 965A Upper Changi Road 507665 Singapore
Cuisine: Café, Casual Dining, Burger, Sandwich, Fast Food, Bar, Barbecue, Pub
Cost for Two: INR 1270/-
Zomato Rating: 4/5
3. The Basil Inn
Image Source
Pasir Ris welcomes travelers and locals seeking good food verities. The people usually look for multi-cuisine restaurants which can facilitate them casual dining and recipes from Intercontinental cuisines. The Basil Inn is a splendid restaurant where good variety of Thai and Asian recipes are prepared for special guests.
Must Try: Tom Yum Soup, Basil Chicken, Spicy Pork, Clear Soup, Pad Thai
Location: 1 Pasir Ris Close, 02-335 Downtown East Avenue 519599 Singapore
Cuisine: Thai, Asian
Cost for Two: INR 500/-
Zomato Rating: 3.5/5
Suggested Read: 10 Best Hostels In Singapore That Are Perfect For A Budget Holiday In The City Of Riches
4. Georges @ The Cove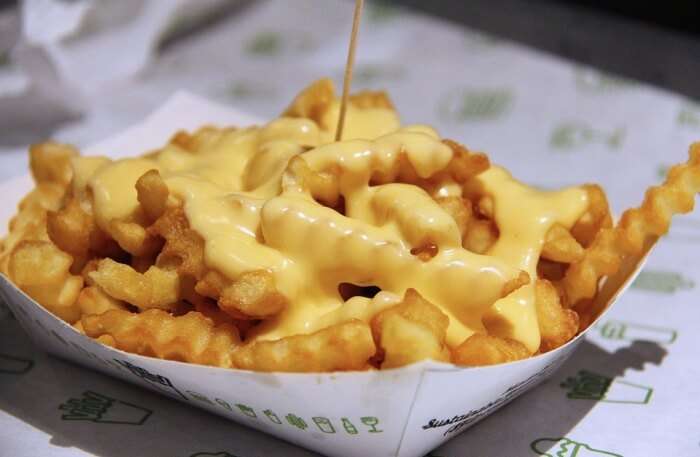 Image Source
Those travelers to Pasir Ris seeking good times by having some best wines and light food can't ignore visiting popular Georges @ The Cove bar cum restaurant. Being a full bar, its indoor area provides a seething atmosphere to have variety of wines. The private dining area of this restaurant serves good variety of American and finger food. One can enjoy the nightlife here during a Singapore tour. It is a perfect option for large groups to dine together.
Must Try: American Finger Food
Location: 133 Pasir Ris Road, Pasir Ris Beach Park 519149 Singapore
Cuisine: American, Finger Food
Cost for Two: INR 1540/-
Zomato Rating: 3.4/5
5. Swensen's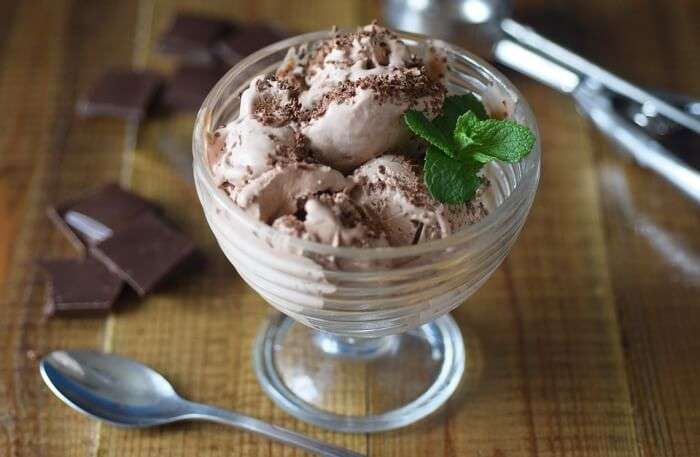 Image Source
Considered as one of the oldest ice cream shops, Swensen's was established in 1948 by Earle Swensen in San Francisco. This ice cream chain became popular as a brand thereafter. PWhat makes this ice cream parlor special is that it offers nearly 200 varieties of ice creams nowadays. Ever since its branch was established in Singapore in the year 1979, Swensen's never looked back. It gained immense popularity over the years. Today, it has emerged into an ultimate family casual dining option for all occasions to enjoy.
Must Try: Ice Creams, Baked Items
Location: 1 Pasir Ris Close #02-121 E!hub@Downtown East 519599 Singapore
Cuisine: Dessert Parlour, Bakery. Ice Creams
Cost for Two: INR 600/-
Zomato Rating: ⅗
Suggested Read: 8 Islands near Singapore That Make A Quick Weekend Escape
6. PrimaDeli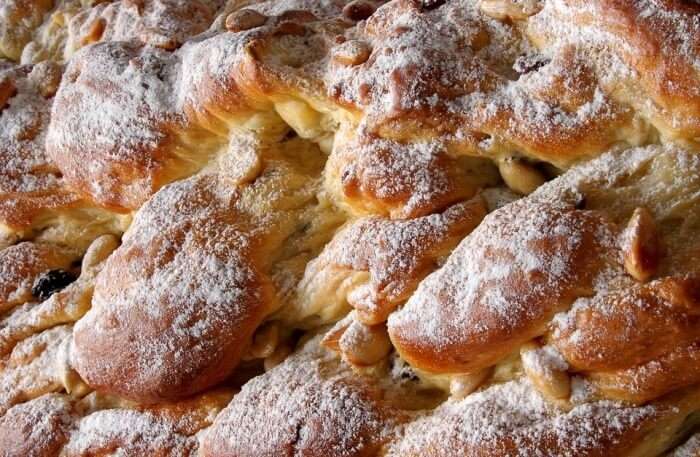 Image Source
With its Takeaway Only option, PrimaDeli is a famous bakery in the Pasir Ris area of Singapore. It doesn't have seating area still remains rushed for desserts and bakes sold to the foodies. It is popular for preparing highly delicious fresh-baked light food items. Its finest quality pastries, buns, bread, and cakes are a popular name in Singapore today. Ever since it was launched in 1992, it has emerged as the country's longest-running food franchise.
Must Try: Crispy Pastries, Chunky Fillings, Light Cakes
Location: 625 Pasir Ris Drive 3, 01-326 Elias Mall 510625, Singapore
Cuisine: Bakery
Cost for Two: INR 3096/-
Zomato Rating: 3/5
7. 5 Drunken Rabbits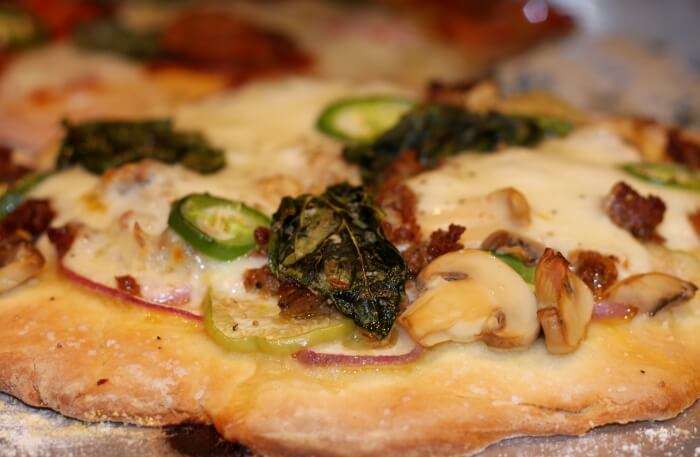 Image Source
Serving authentic Italian and Mexican light foods besides a variety of wines, 5 Drunken Rabbits remains one of the most rushed bar cum restaurants in Pasir Ris, Singapore. It facilitates takeaway facilities besides offering outdoor seating options. Its full bar serves you a variety of wines and light food for a great family dining experience. This restaurant is also a perfect place to explore the nightlife and late night dining. Its authentic recipes are popular among travelers.
Must Try: Mushroom Pizza
Location: 201 Pasir Ris Road 519147, Singapore
Cuisine: Italian, Mexican, International Pub
Cost for Two: INR 1650/-
Zomato Rating: 3.⅘
Suggested Read: 10 Scenic Gardens In Singapore For A Heavy Dose Of Awesomeness
8. Thejellyhearts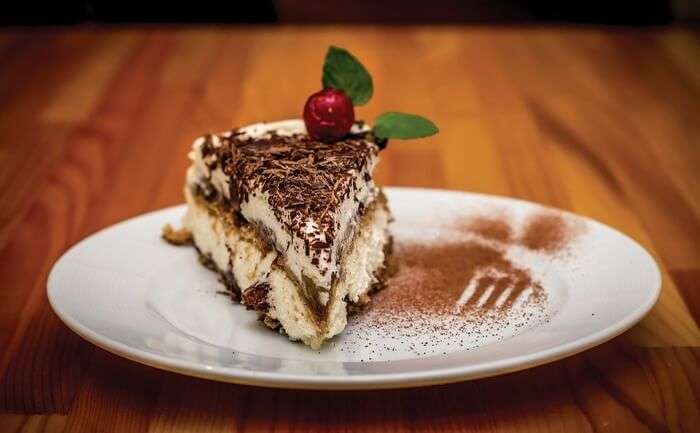 Image Source
The story of the establishment of Thejellyhearts in Singapore is truly an interesting one. Its founder Candie loved baking. She would take a keen interest to prepare delicious dishes. Since 2007, she was already preparing best quality jelly cheesecakes. It proved a stepping stone for the foundation of Thejellyhearts restaurant that year itself. Today, it remains a famous eatery in Pasir Ris where food items are served creatively.
Must Try: Desserts
Location: 1 Pasir Ris Close, #02-111 East!hub At Downtown East 519599, Singapore
Cuisine: Bakery, Desserts
Cost for Two: INR 620/-
Zomato Rating: 3.6/5
9. Bengawan Solo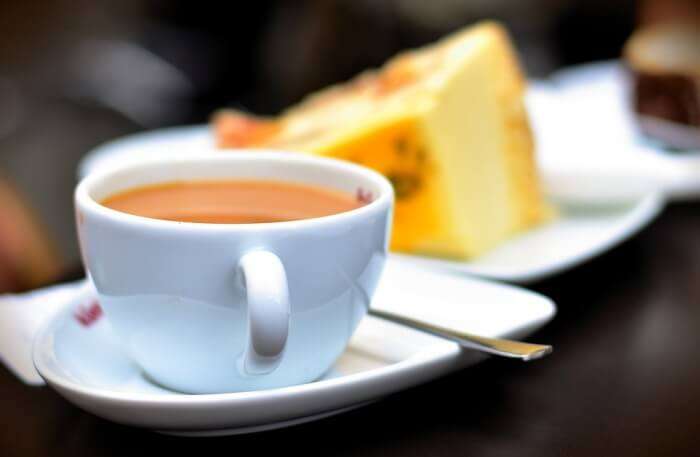 Image Source
Founded by an Indonesian national Tjendri Anastasia in 1979, Bengawan Solo has become a popular name in Singapore over the decades. She opened this eatery alongside her husband Johnson Liew whom she met in Singapore. Both entered into the restaurant business after practicing home baking. Today, this restaurant serves variety of Indonesian recipes. The takeaway restaurant has no seating arrangement.
Must Try: Coffee
Location:1 Pasir Ris Central Street 3, #B1-06 White Sands 518457, Singapore
Cuisine: Bakery, Dessert Parlour
Cost for Two: INR 155/-
Zomato Rating: 3.8/5
Suggested Read: 10 Alluring Night Markets In Singapore That'll Be Easy On Your Pockets!
10. Porta Porta Italian Restaurant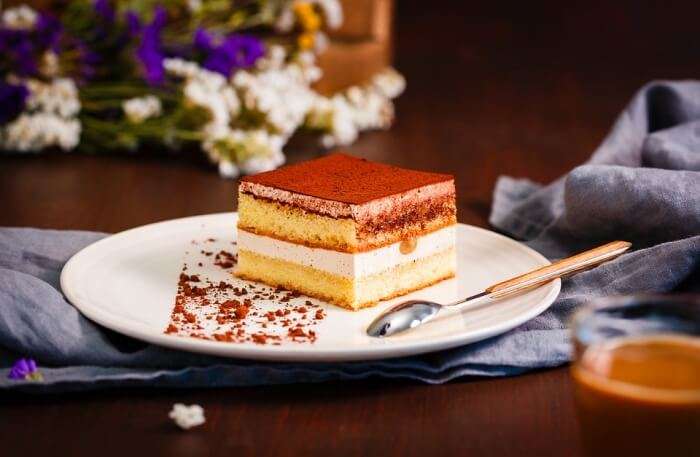 As Porta Porta Italian Restaurant has become a landmark in Pasir Ris area of Singapore today, it is recommended to book a table well in advance to taste the great dishes from Italian cuisine. This restaurant serves authentic Italian recipes besides serving variety of wines in its Full Bar.mThis restaurant is indeed considered one of the best options for a fine-dining experience.
Must Try: Tiramisu, Seafood Spaghetti, Roast Lamb, Spaghetti Vongole
Location: 971 Upper Changi Road 507668, Singapore
Cuisine: Italian
Cost for Two: INR 620/-
Zomato Rating: 3.5/5
Further Read: Top 5 Water Parks In Singapore That Let You Beat The Heat In The Lion City, In Style!
This region has seen the establishment of some of the finest Pasir Ris restaurants. The top Pasir Ris based restaurants prepare dishes from intercontinental cuisines to cater to the diversified needs of foodies. Book a trip to Singapore to taste these culinary delights now.
Comments
comments