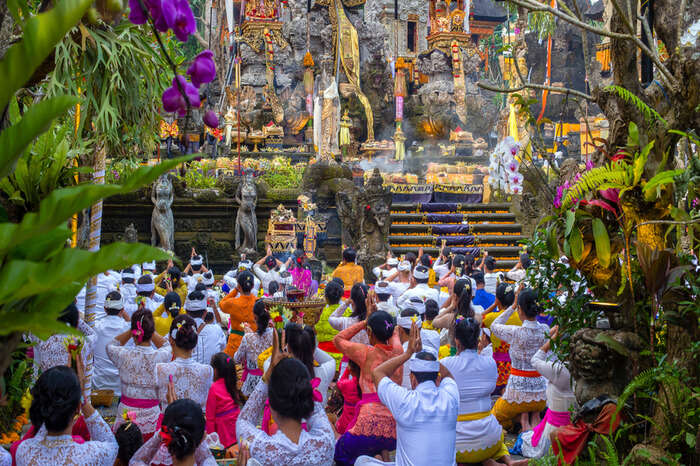 Bali, famous for its food, clubs, temples and shopping is Indonesia's favourite destination. It is an island and a paradise for people who love beaches, it is home to some of the most charming beaches in the world. It is also known as "Island of the Gods" and there's no doubt about why it is so called!
Badung Regency is a regency of Bali, divided into six districts, it features many religious places such as Pura Taman Ayun, Pura Pasek Gaduh and Catholic Church. It is famous among Indian tourists because it is home to many Hindu temples. To assist you, here's a list of places to visit in Badung Regency Bali.
4 Best Places To Visit In Badung Regency Bali
Planning a vacation to Bali? There is no better place in the world for a beach vacation! Have a look at the list of these places to visit in Badung Regency before planning your trip!
1. John Hardy Jewelry Exhibition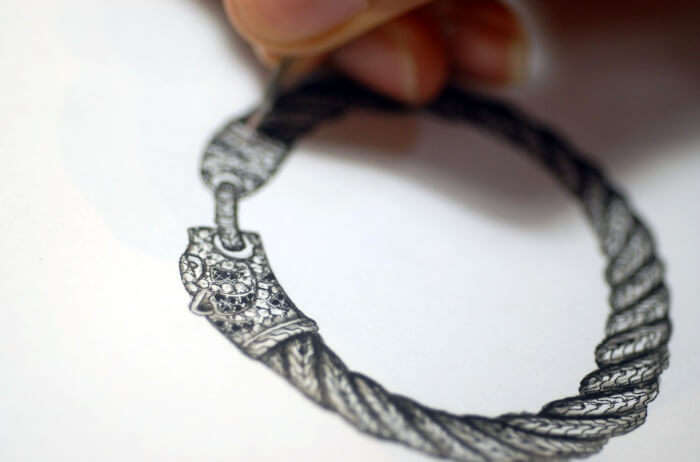 'John Hardy' as we all know is a well-recognized multinational jewelry brand which is based in Bali, Indonesia. Their primary workshop and display gallery is just a few km out of Ubud. You can observe how the jewelry is carved to its final design from scratch. Visit the John hardy Ubud Workshop and Boutique and you can watch the artists and the designers crafting beautiful handcrafted jewelry. The boutique is made up of bamboos in the shape of a ship's hull and is 90 foot tall. With prior bookings, you can enjoy a family meal cooked in traditional Balinese way along with John Hardy designers and the management team.John Hardy is well known for preserving the heritage of Bali in one of a kind jewelry.You can buy some handcrafted jewelry here. The jewelry here is made using natural materials and traditional techniques.
Location: Mambal, Abiansemal, Kabupaten Badung, Bali, Indonesia
Timings: 8:00 am to 5:00 pm.
Mount Kawi: A Pocket Guide To Add More Scenic Charm To Your Bali Holiday
2. Pura Taman Ayun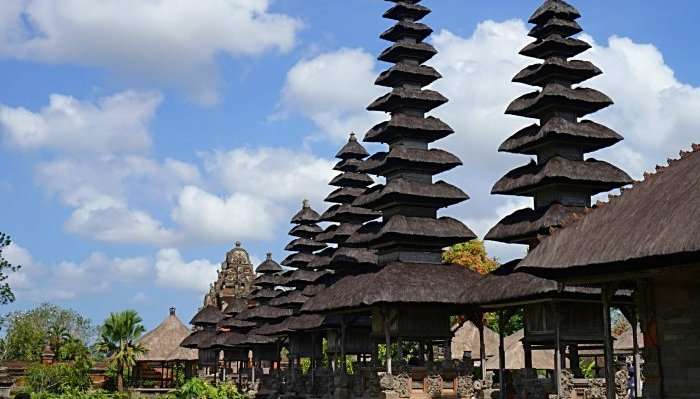 Constructed in 1634 by the kind of Mengwi dynasty so as to honor his ancestors, the Pura Taman Ayun, translated to Beautiful Garden is an ancient temple located in Mengwi, Bali. The gateway of the Temple is beautifully ornamented and leads to a beautiful fountain that sprouts water through its nine jets. These nine jets represent the nine gods in the Hindu Pantheon. There is an old world charm to this place like it belongs to a time of past and perhaps that is the reason why visitors flock here throughout the whole year.It is one of the most visited temples in Bali which features beautiful traditional architecture of the place. Overall, It is a peaceful place to wander away from the crowd.
Location: Jl. Ayodya No.10, Mengwi, Kec. Mengwi, Kabupaten Badung, Bali
Timings: 8 AM-6:15 PM
60 Spellbinding Bali Tourist Attractions To Visit In 2022
3. Taman Ayun Temple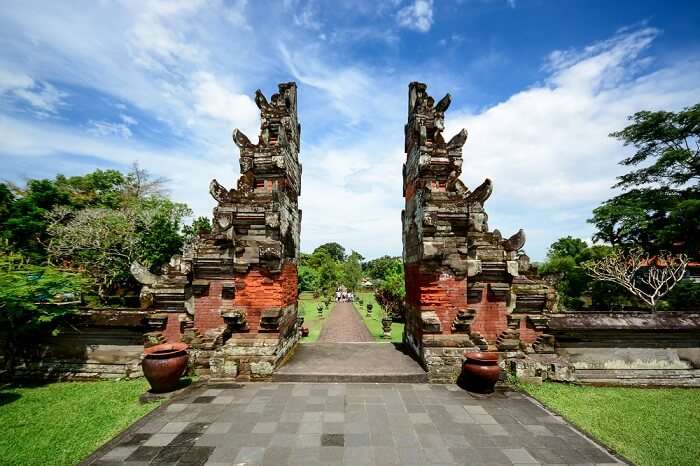 Wrapped with greenery and serenity, this is one of the most beautiful temples in Bali. The magnificent architecture, and expansive landscapes with fish and lotus ponds in between, make it a beauty worth witnessing. Among all the temples to visit in Bali, this will definitely make you fall in love with Bali. Visiting Bali temples- Well, you just cannot miss out on this one! The temple comprises of four different divisions which are accessible through a single entrance. It is a tourist attraction recognised by UNESCO.
Location: Village of Mengwi, Badung regency, approximately 17km northwest from Denpasar.
Timings: 9AM-4PM
10 Bali Temples That Look, And Feel Like Magic Woven With The Stones
4. Pura Pasek Gaduh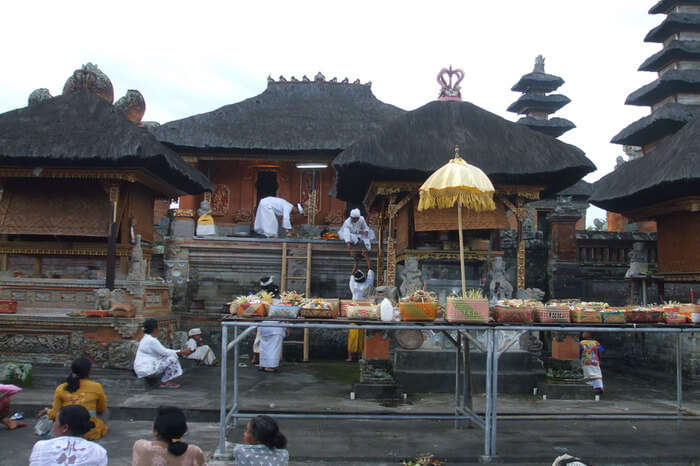 Image Courtesy: srikarangbuncing
Pura Pasek Gaduh is another Hindu temple in Badung Regency, located at a distance of only 1.2 km from the mainland. It features serene and ancient statues of Hindu Gods and Goddesses.
Location: Jl. Raya Abianbase No.38, Abianbase, Kec. Mengwi, Kabupaten Badung, Bali 80351
Timings: N/A
5 Most Stunning Places To Visit Near Bali Bird Park In March
5. Blue Point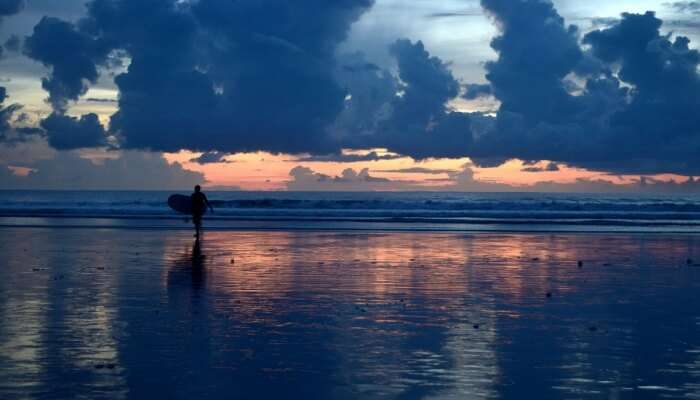 This is one of the best places to visit Badung Regency and is considered to be one of the hidden beauties of Bali. This beach is ideal for those who want to try out surfing and spend quality time with oneself or their loved one in tranquility. Locally known by the name Suluban Beach, you would not want to leave this place. The water here appears to be mesmerizingly blue and hence the name Blue Point.
Location: 34 kilometers from Denpasar
Timings: N/A
6. Nungnung Waterfall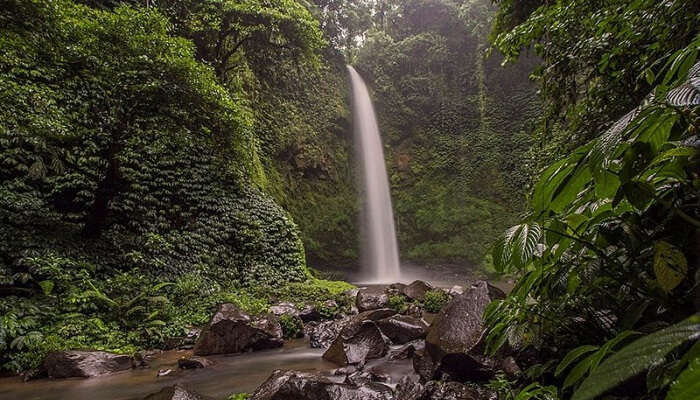 Nungnung is a hamlet in Bali where this waterfall is located. This breathtaking waterfall falls from a height of 900 meters. This is one of the most favorite places for tourists who want to witness the natural beauty of Bali. a visit to this waterfall will definitely be a rejuvenating experience that you'll cherish.
Location: 40 kilometers from Denpasar
Timings: N/A
7. Uluwatu Temple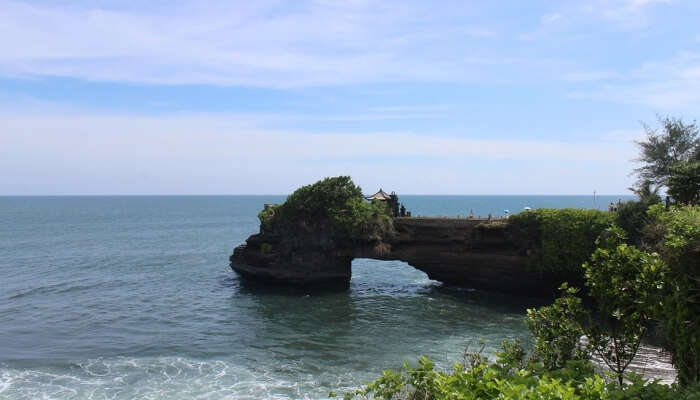 This is one of the most awe-striking Hindu temples on the island of Bali. This tourist attraction is counted amongst those places in Bali that a tourist must visit. Beautifully constructed, this temple is architecturally as well as historically significant. If you are exploring the Badung Regency, then visiting this point of interest is a must. 
Location: Pecatu, South Kuta, Badung Regency, Bali, Indonesia
Timings: N/A
8. Mangupura City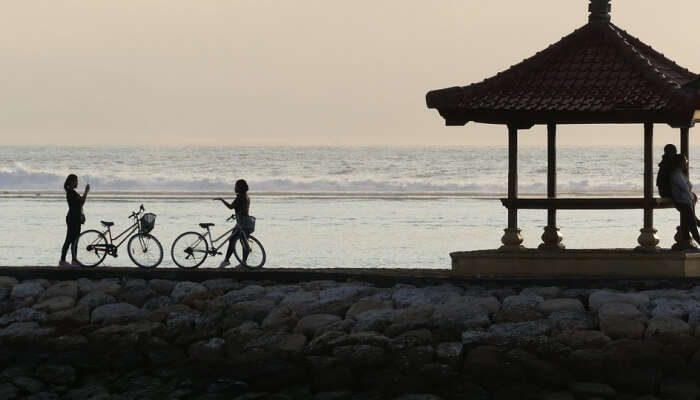 The capital city of Badung Regency, Mangupura is known for its vibrant atmosphere and architecture is one of the most significant aspects of this region in Bali. This city has also been developed as an urban tourism region in Bali, as it is one of the modern regions on the island. 
Found the list of places to visit in Badung Regency Bali spellbinding? John Hardy Jewelry Exhibition, Taman Ayun Temple, Pura Pasek Gaduh and Catholic Church are some of the places you should not miss out in Badung Regency but there's a lot more here. A trip to Bali is the best way to utilise your holidays and exploring about its majestic culture. Bali is a destination loved by all and is worth visiting. So, what are you waiting for, get ready to explore the "Island of the Gods".
---
Looking To Book An International Holiday?
Book memorable holidays on TravelTriangle with 650+ verified travel agents for 65+ domestic and international destinations.
---
Comments
comments