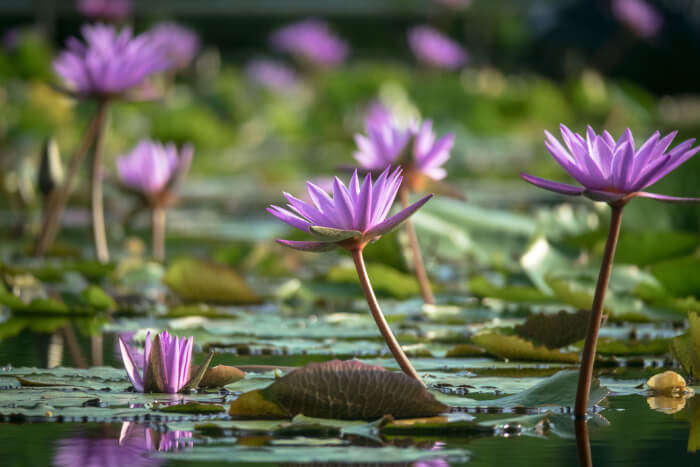 Located in the Bukit Panjang region of Singapore, Pang Sua Pond is a stormwater collection pond. It is the second-largest man-made floating wetland in the country. Built in the 1990s, it is one of 16 stormwater collection ponds in Singapore that were installed to collect the excess of rainwater from their surrounding areas. This would prevent flooding of these places during heavy rains. The pond was reopened in 2017 by Prime Minister Lee Hsien Loong following its renovation. The gorgeous Pang Sua Pond features a 480-meter long walkway built over the pond connecting the blocks of flats surrounding the pond, to the Senja-Cashew Community Centre. If you ever get a chance to visit this serene place, make sure also explore the places to visit near Pang Sua Pond.
Pang Sua Pond features a floating boardwalk that is suspended over the water at a height of 7 meters. This walkway is doesn't just enhance the beauty of the pond but also holds some cool utility. It connects users to various public spots in the vicinity including the Senja-Cashew Community Club and the 3G Wellness Centre. The spot also has a multi-purpose stage for conducting community events and activities. This stage has a capacity to accommodate around 200 people. The are some viewing decks too, from where people can get a bird's eye view of the waterfront. Another interesting element of the pond is the floating wetlands that bear some fauna of the pond, making the places look green and lush.
Best Time To Visit Singapore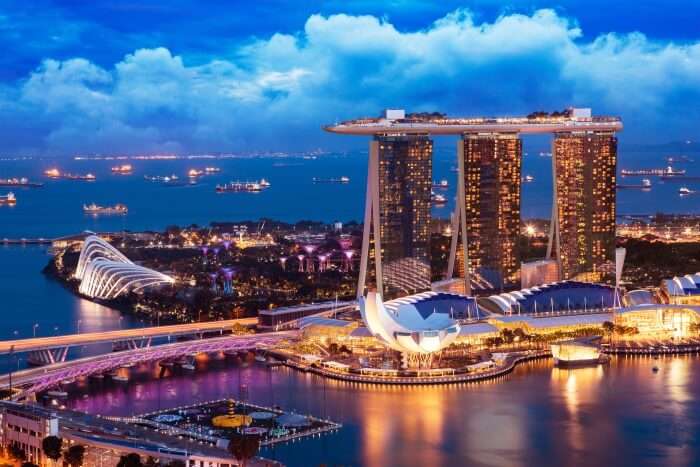 The best time to visit Singapore is between the months of June and July and between November and January. This is the peak season in the country and sees a mind-blowing footfall. The other seasons include the rainy season in April when the city looks refreshed. The temperatures go down and the greenery prevails.
If you are a person who loves attending major events and festivals, hop on the island in the month of July. The two major events the Great Singapore Sale and the Singapore Food Festival fill the Singaporean air with a lot of energy. If you are the kind who believes that off-season is the new "on-season" then be here anytime between August and October and enjoy cheap hotel deals. September hosts the Singapore Grand Prix, so you might just want to stay here until then or make it to Singapore during this time.
Places To Visit Near Pang Sua Pond
You would surely not want to miss a visit to this enchanting pond in Singapore. So when you come here, make sure to also explore these top places to visit near Pang Sua Pond:
Siam Disco
Time Zone Waterway Point
Splash At Kidz Amaze
Church Of Saint Adolphus
Clarke Quay
1. Siam Disco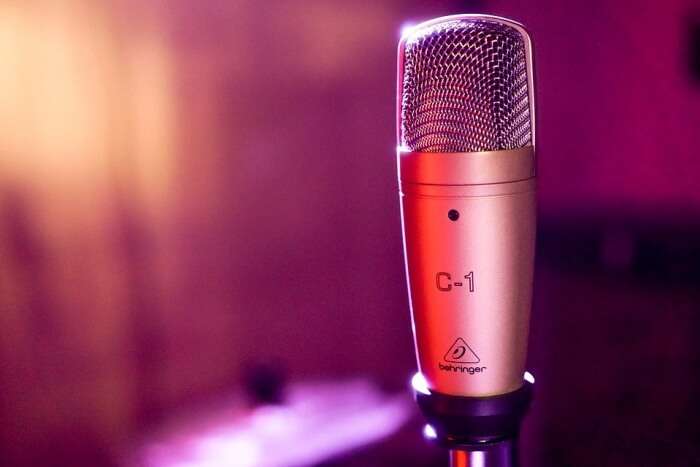 One can have a good time experiencing Geylang Bahru nightlife by visiting this small yet cozy place on Geylang road. This place features an affordable range of drinks so that the visitors here can party all night without having to worry too much about the expenses. On certain nights there is a karaoke event arranged wherein one can sing their favorite tunes. This place is jam-packed during the weekends with locals and tourists.
Location: 211 Geylang Road, Singapore – 389271
Open till: 03:00 AM
Geylang Nightlife: 9 Places In Singapore Town That Get Super Lively At Night
2. Time Zone Waterway Point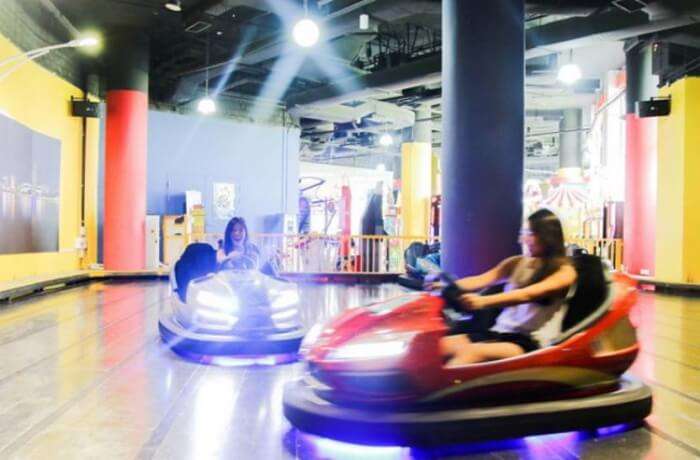 If you are having a kid then you should bring him to this place. It is full of excitement and enjoyment. There are many colorful items that can be used by them. Most of the games are matched with their age groups. The games are like an addiction. The more you will pay the more you will get addicted to it. There is an entry fee for entering the Time zone. Most of the kids play ample time in this place.
Location: 83 Punggol Central Watertown, Singapore 828761, Singapore
3. Splash At Kidz Amaze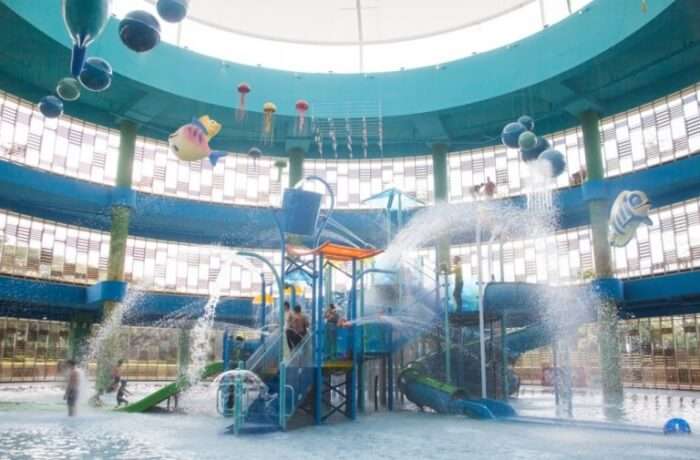 This is the place where kids can enjoy the most. There is a big pool where kids are allowed to do various types of water activities. There are guides who are always ready to help you and your kids. The water is well maintained. The water is changed after every few days. Complete hygiene is maintained by the authority. The price is a bit higher due to the good quality of products that are served by them.
Location: 9 Sentul Crescent | Level 3 Punggol, Singapore 828654, Singapore
10 Enticing Things To Do In Punggol To Explore The Peaceful Town!
4. Church Of Saint Adolphus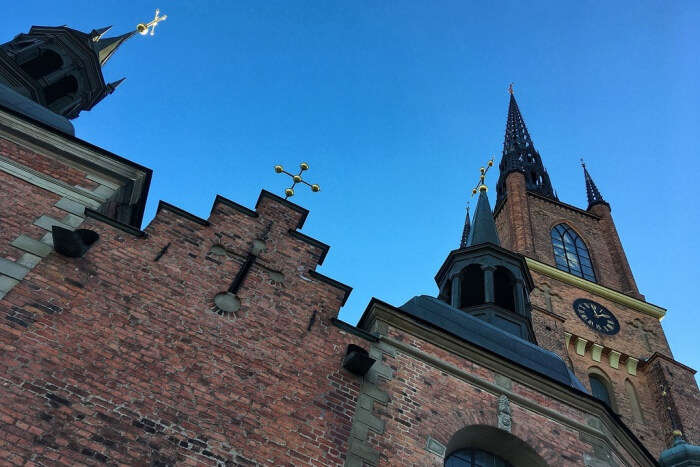 The Church of Saint Adolphus, or popularly known as Novena Church is not a parish church. Currently, under the care of Redemptorists priest, this church is also called the Novena Church as it is famous for novena prayer devotion. It is a traditional style of praying in which the devotees say prayers for nine successive weeks or days, either publicly or privately. As a result, followers usually attend Saturday Novena services more than they do Sunday masses. This church is also significant as it is what gave the town its name. Therefore it is culturally significant and you must visit it to marvel at its beauty.
5. Clarke Quay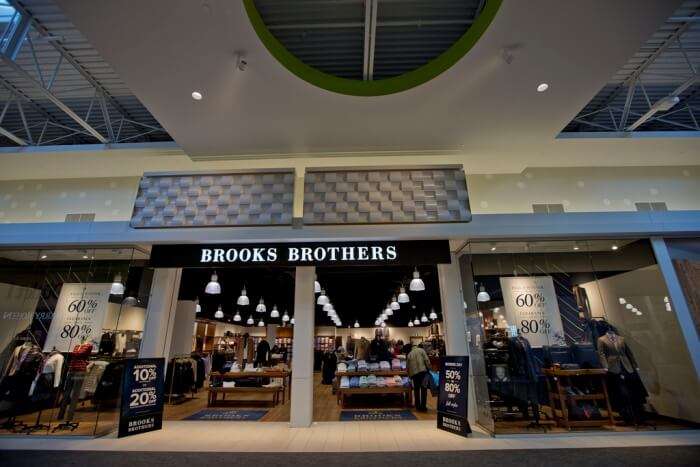 Pronounced as Clarke 'Key' and not 'kueh', it is one of the more popular places amongst the locals and is of historical significance. Its location is instrumental in positioning Singapore as the key port for the Malay states of Perak, Sungei Ujong and Selangor. It is named after the Governor of the Straits Settlements from 1824 to 1902, Sir Andrew Clarke. It was previously known simply as East and West Street in north Kampong Malacca. The pedestrian mall occupies a part of the road along the quay, which is also known as Clarke Quay.
Get mind-blown by the enchanting places to visit near Pang Sua Pond in Bukit Panjang by planning a visit to Singapore as soon as possible. This would probably be the best surprise that you would plan for your family or partner. Go out and unfold the beautiful experiences that are awaiting you in Singapore, the Garden City.
---
Looking To Book An International Holiday?
Book memorable holidays on TravelTriangle with 650+ verified travel agents for 65+ domestic and international destinations.
---