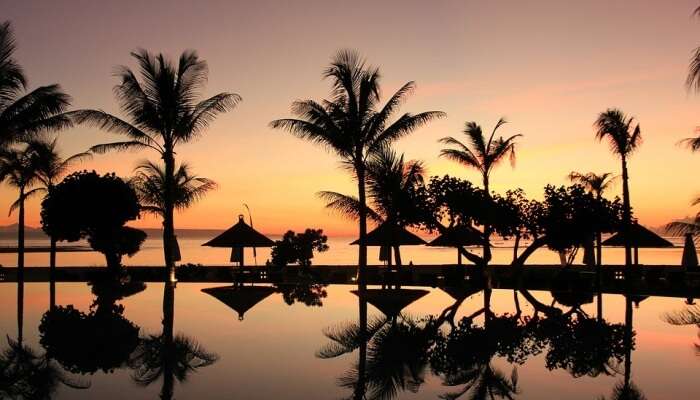 Bali is Indonesia's main tourist destination, which has seen a significant rise in tourists since the 1980s. Tourism-related business makes up 80% of its economy. It is renowned for its highly developed arts, including traditional and modern dance, sculpture, painting, leather, metalworking, and music. Bali is part of the Coral Triangle, the area with the highest biodiversity of marine species. In this area alone, over 500 reef-building coral species can be found. There are places like Yoga Barn too here that are meant for peaceful experiences. There are various places to visit near Yoga Barn for 4 days that will make your travel experience more wonderful.
Best Time To Visit Bali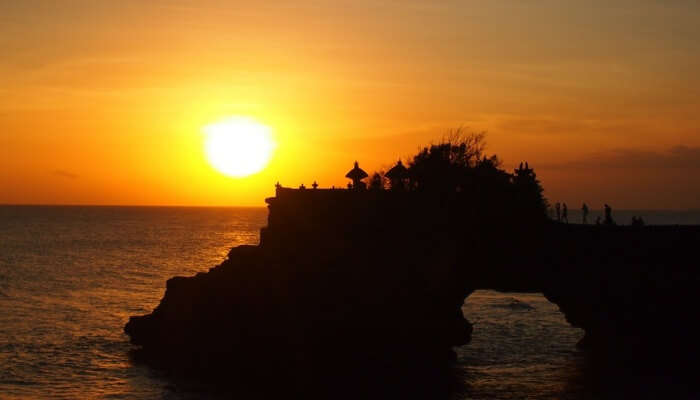 Image Source
Being just 8 degrees south of the equator, Bali has a fairly even climate all year round. Average year-round temperature stands at around 30 °C (86 °F) with a humidity level of about 85%. Day time temperatures at low elevations vary between 20 to 33 °C (68 to 91 °F), but the temperatures decrease significantly with increasing elevation. However, for many reasons, best time to come to Bali is April, May, June and September, just before and just after high season. It's still dry season, it's slightly less humid, and room prices and villa rentals can be 30-50% cheaper than during high season.
4 Places To Visit Near Yoga Barn For 4 Days
The Yoga Barn was created by its founders for the sole purpose of bringing together community and giving back to the island of Bali. Located in the heart of Ubud, Bali's cultural hub, The Yoga Barn is Southeast Asia's full service yoga studio and holistic healing retreat center. Launched in 2007, The Yoga Barn's buildings have an indigenous Balinese feel to them. Coupled with a spiritual vibe, The Yoga Barn is at once earthy and rustic, relaxing, friendly and unpretentious. A visit to this place would be a great experience on its own. However, there are many places that are located around this spot too and a handful of them have been listed below!
1. Salsa Bar In Nusa Dua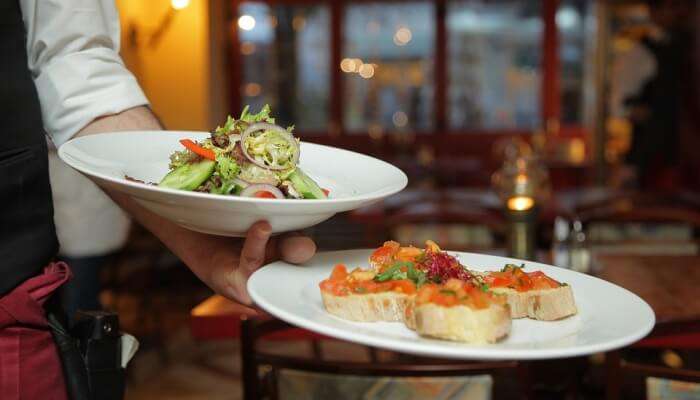 Image Source
A party and banquet hall on the rooftop of the Grand Hyatt Bali, the Salsa Bar is a common haunt of partygoers in Nusa Dua. With a capacity of 150 people and a great collection of cocktails and light snacks, Salsa Bar offers a decent and affordable place to have a relaxing and fun night with a view of the islands and sea from the terrace. So, don't forget to add this to your itienary for a memorable experience.
Location: Grand Hyatt Bali
Entry fee:-INR 1200
2. Bar Luna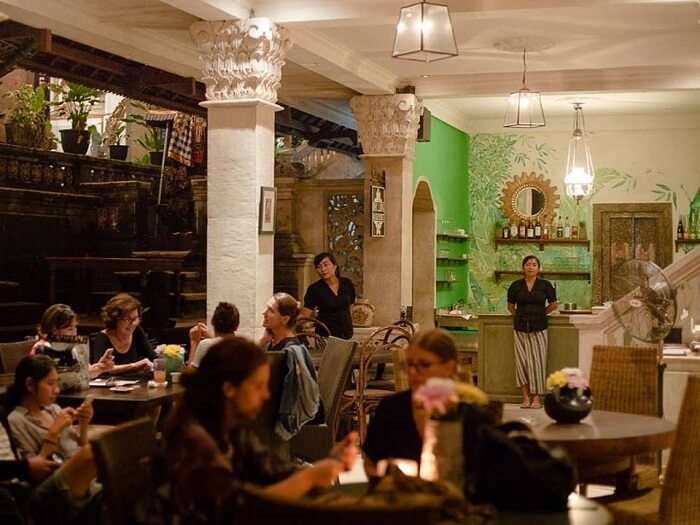 The gem of Ubud nightlife, Bar Luna has become a haven for writers on the island owing to its frequent literary discussions. If that does not carry class enough, the place also has its own residential band, Crescendo, that can belt out some peppy numbers for the crowd. The place is an essential stop for international jazz artists, guitarists and others who are visiting Bali, and the live music and perfect cocktails are bound to make you want to dance.
Location: Jl Gootama (behind Nomads), Ubud
Cost for two: INR 1000
10 Best Ubud Nightlife Spots That Are A Must-Visit For Partygoers!
3. Serambi Arts Antida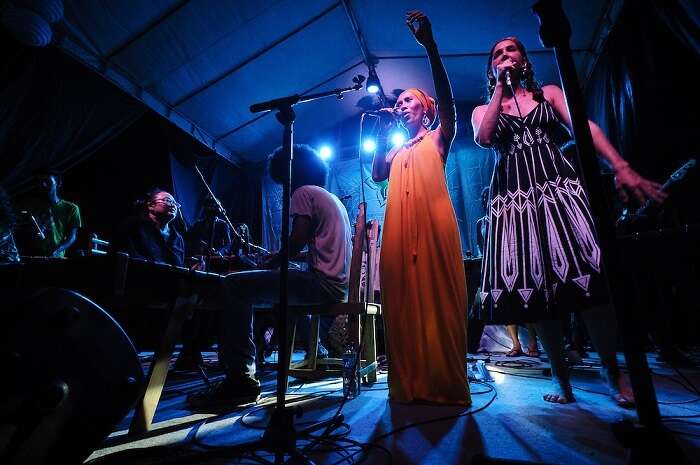 This is a popular art space and venue where arts and music enthusiasts gather. Serambi Arts Antida is dedicated to developing and promoting Balis local communities contemporary art and culture. If you are looking for a more relaxed atmosphere where you can enjoy live music by local artists and a place to enjoy contemporary Balinese art and culture, there is no place like Serambi Arts Antida. It features a caf- that serves superb food and drinks and also offers free Wi-Fi. If you want to experience Denpasar nightlife that is more laid back, head over to this amazing venue.
Opening Hours: 11:00am to 11:00pm
Location: Jalan Waribang 32, Kesiman, Denpasar
Nightlife In Denpasar: 6 Clubs & Bars That'll Treat Your Inner Party Animal Just Right!
4. Rock Bar Bali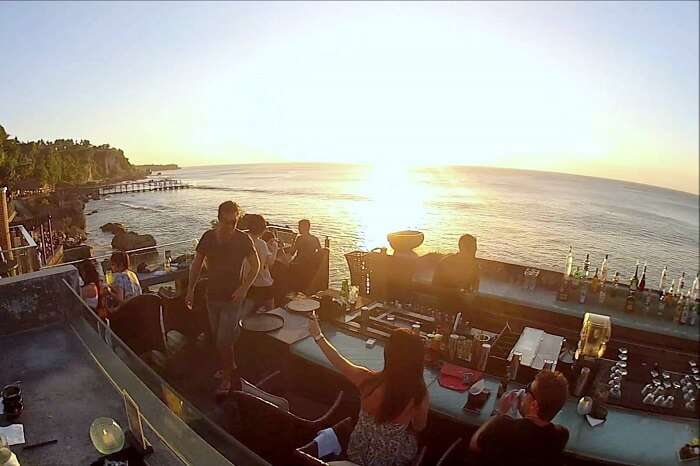 In a town overrun with sarongs and board-shorts, the Rock Bar Bali offers a stylish and exclusive dining experience in Bali. It is among the fanciest Bali restaurants and even requires you to dress smartly. Its no wonder as the location off Jimbarans coast is on a luxury resort and built precariously on the rocks jutting out on the ocean, offering spectacular views of the ocean unlike anywhere else in Bali!
Location: Jalan Karang Mas Sejahtera, Jimbaran, Kuta Sel., Kabupaten Badung, Bali 80364
Cost for two: IDR 800.000
Must try: Stuffed Grilled Sardines, California Maki
Zomato rating: 4.6
Website | Zomato
15 Best Restaurants In Bali For Delicious Food And Sun-Soaked Memories In 2022
Your travel experience in Bali will be great if you will add some of the best tourist sites to your travel plans. The island of Indonesia is one of the best exotic destinations of the world that is loved by all the dedicated travelers. So, plan your holiday in Bali in a way that you experience everything that makes this tourist destination special and don't forget to add the above-mentioned places to visit near Yoga Barn for 4 days to your itinerary.