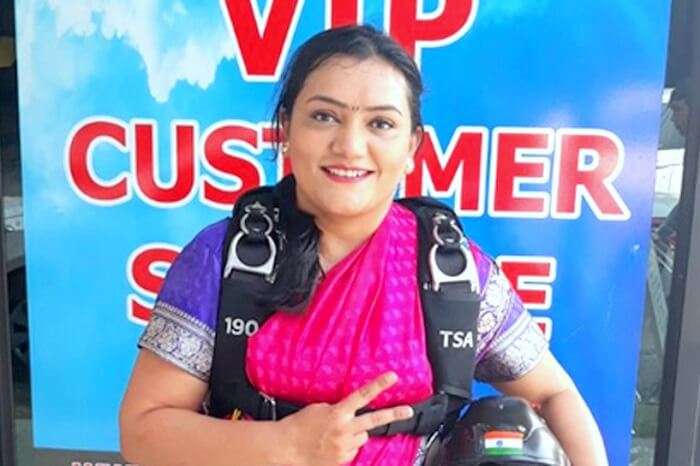 Another first for the adventurous skydiver Shital Mahajan, as this daredevil Pune woman skydives wearing a saree from 13000 feet. A pioneer for women in thrilling adventure sports, Shital talks about her journey, profession, inspiration, and life goals.
With a penchant for breaking records both in India and abroad, Shital Mahajan has just added yet another first to her list of world records. Her daring attitude and ability to push the envelope for women in adventure sports took her to Thailand, where she did a skydive from 13,000 feet wearing a traditional Marathi Nauvari saree.
A pioneer in high-flying adventures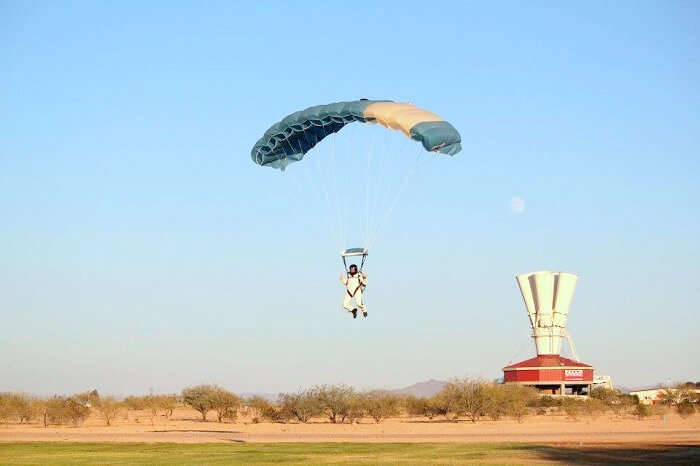 Must Read: A Pilot & Her Daughter's Flying Expedition To Empower Women & Create History
For someone who grew up with a passion of leaving an indelible mark on the society, Shital has come a long way from being just another face in the crowd to someone who has six world records and 17 national records to her name.
As a trendsetter who has truly conquered the sky by becoming the first woman to parachute jump over both the North and South poles, Shital continues to find unique ways to etch her name into history.
The inspiration behind this idea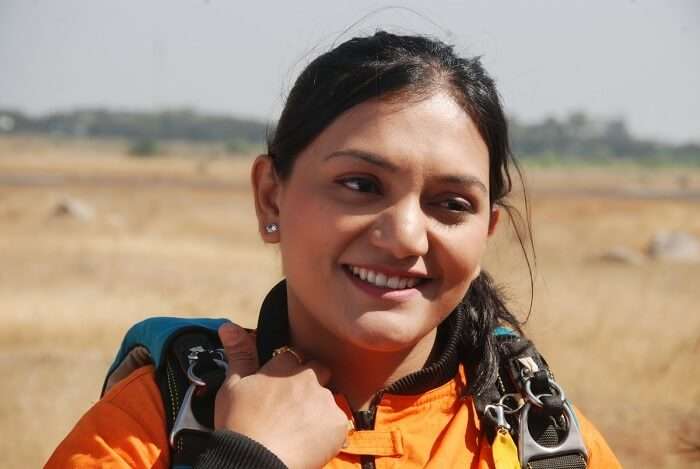 Suggested Read: This Pune Based Iranian Woman Traveling The World Wants To End Oppressive Laws For Her Fellow Sisters
The 35-year old high flyer wanted to dedicate a record to his traditional Maharashtrian roots, and just then she got an idea of doing a skydive in Thailand in a Nauvari saree.
In an interview with Pune Mirror, Shital said:
"I have dedicated all my earlier records to India as I say I am India's daughter, so this time I wanted to do something for the Marathi community, being a Marathi mulgi, I wanted to do something different for Pune and our community. Recently, we also had Marathi week celebration in January first week, ever since then I was wondering no one has ever done this stunt wearing a saree so I got the idea that I can do it wearing nauvari saree which is tucked both in front and back."
Further Read: Solo Female Travel Destinations In The World: Surreal, Sensational, And Safe!
A fearless feat achieved by yet another woman showing that with her will and determination to a leave a mark, she can make a real impact on the society. We would encourage you to share such inspirational stories of women who've pushed themselves to the limit and made a beautiful contribution to the society.