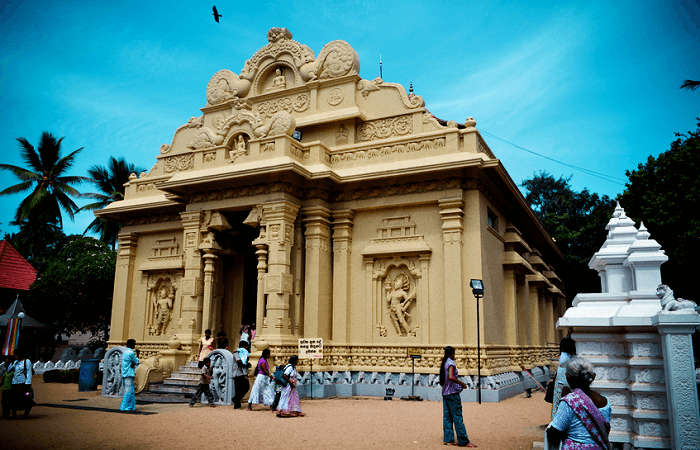 Dehiwala-Mount Lavinia is the largest suburb in the city of Colombo. This place is famous for a lot of things and has many things in store for all kinds of travelers. Not only does it has many exciting places to party but is also a heaven for the shopaholics. <!–more–>You can also indulge in a lot of fun and adventurous activities. Does that mean that Mount Lavinia has not many religious places? Oh well, there are tons of religious places to visit in Dehiwala- Mount Lavinia. The travellers from across the world come and visit famous temples like Sri Anjaneyar Temple Dehiwala, Bellanwila Rajamaha Viharaya and more. All of these temples have their own unique charm and the general vibe is so positive. These temples are a perfect place for you to find peace and relax your mind.
5 Amazing Religious Places To Visit In Dehiwala- Mount Lavinia
Are you in a religious mood in Sri Lanka and wish to explore the various temples? Here is a list of 5 top religious places to visit in Dehiwala- Mount Lavinia.
1. Sri Anjaneyar Temple Dehiwala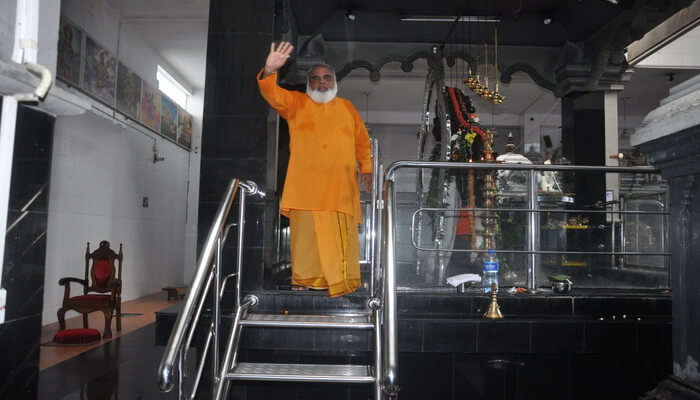 Located in Dehiwala-Mount Lavinia, Sri Lanka, Sri Anjaneyar Temple Dehiwala is a famous Hindu temple. The temple is dedicated to Lord Hanuman and there is a statue of the lord at the temple. The place is alike like any other Hindu temple but there is something interesting about this statue. It has 5 faces which is unusual for any Hanuman statue around the world. Don't miss to visit this place to check out the unique feature and seek blessings at the temple on your trip to Sri Lanka.
Location: 112a Sri Saranankara Rd, Dehiwala-Mount Lavinia, Sri Lanka
---
Sri Lanka Holiday Packages On TravelTriangle
Book your Sri Lanka trip from TravelTriangle: Inclusive of Hotels, Sightseeing, Transfers, & Meals. Best Prices Guaranteed. Get Customizable Package & Free Guidance From Destination Experts. Book Now!
---
2. Bellanwila Rajamaha Viharaya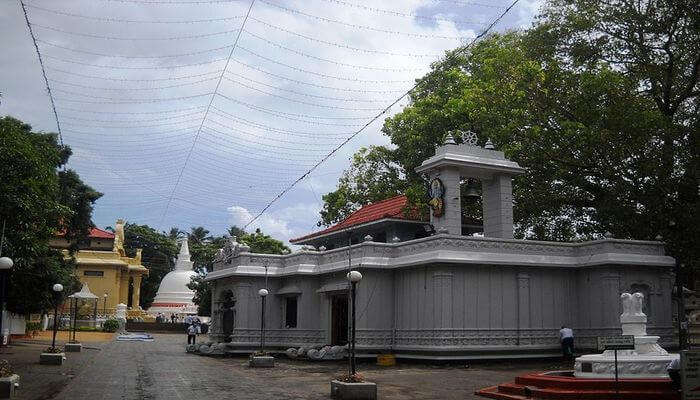 Bellanwila Rajamaha Viharaya is a famous Buddhist temple situated in Bellanwila, Colombo District, Sri Lanka. The temple attracts a large number of devotees daily and is famous for its annual Esala Perahera Festival that happens in the month of August or September. The highlight of this Buddhist temple is the Bodhi tree that is visited by the devotees with utmost devotion. Make sure to come here to seek blessings with your family and friends on your trip to Sri Lanka.
Location: Dehiwala Rd, Boralesgamuwa 10290, Sri Lanka
3. Wolvendaal Church, Colombo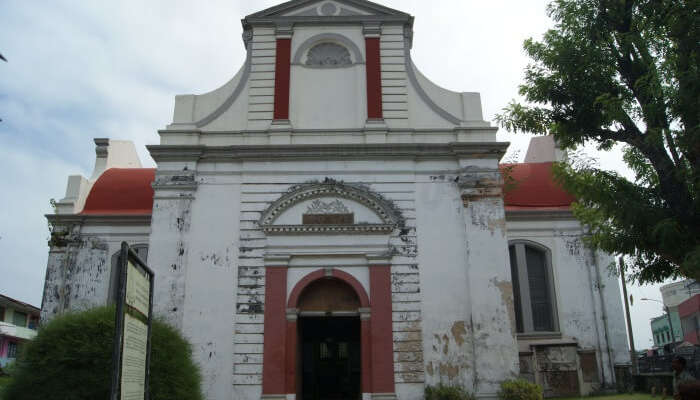 Here is a majestic building dating back to the 17th century. The Dutch constructed this architectural masterpiece more than 300 years ago and even today the structure stands in all its original glory. The quiet and withdrawn atmosphere of the church is perfect for you to relax and meditate for some time. The age old graves in the vicinity remind of the Dutch officials and aristocrats who once called Sri Lanka their home. A quick visit to this church will remind you of the colonial past of the country and how it has now become a part of their heritage.
Read More: Places to visit in Katunayake!
4. Gangaramaya Temple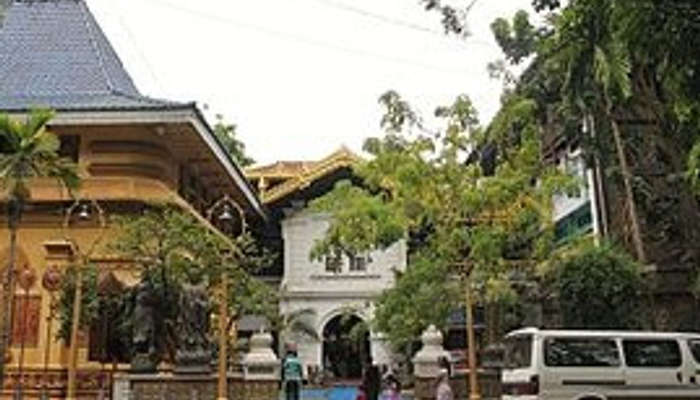 One of the highly revered worship place, the Gangaramaya Temple is one of the main tourist attractions in the city. With beautiful surroundings, this is an architectural masterpiece combining different heritage and construction styles. This Buddhist temple houses Buddha's hair, elephant's skin, various precious gems and other religious artifacts. The chanting of the monks is truly mesmerising and soothing to the spirit. Spend some time walking through the rows of Buddha statues, the open garden, the library and their education center. You would enjoy feeding the temple elephant or just sit in the temple soaking in the elevated spirituality.
Read More: Places to visit in Katunayake!
5. Kelaniya Raja Maha Vihara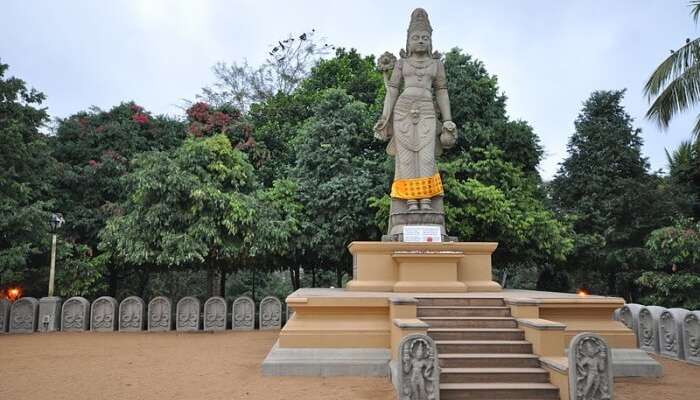 Kelaniya Raja Maha Vihara is one of the most prominent Buddhist temples in Sri Lanka. With more than 2500 years of history to it, this is the place Lord Buddha visited along with 500 monks invited by king Maniakkhikha. The location at which Buddha stood and preached is marked by a stupa. It is the perfect place to come face to face with Buddha's life in the form of beautiful paintings and the artifacts like utensils and gen studded throne that belonged to him. You will also marvel as the 18 foot stone statue of Avalokiteshvara found here.
Read More: Places to visit in Katunayake!
These are the top religious places to visit in Dehiwala- Mount Lavinia. Now you know where to head to if you want to do a religious tour on your trip to Sri Lanka. Immediately plan your Sri Lanka vacay and have the most amazing time with your family and friends.
---
Looking To Book An International Holiday?
Book memorable holidays on TravelTriangle with 650+ verified travel agents for 65+ domestic and international destinations.
---
Comments
comments