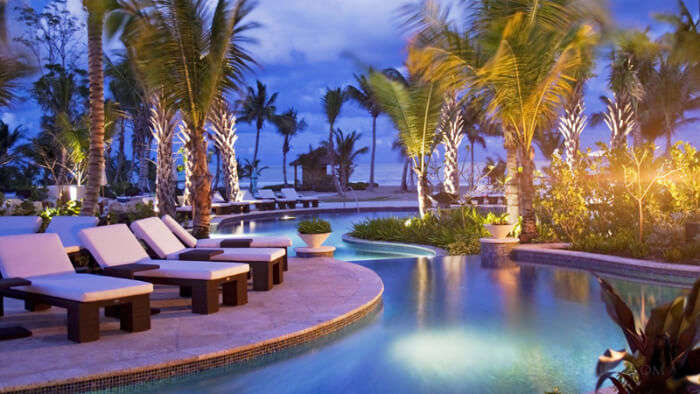 Overview
Singapore is a great tourist attraction and vacationers from all over the world often plan their trip here for a perfect holiday. Resorts play a crucial role in making the traveling experience cherished. Apart from being one of the three surviving city-states, Singapore is also an excellent location for tiger sky towers, public gardens, street shops, zoos, rainforests,half-lion and half-fish statue, observation wheels, and other leisure complexes. It is not just a place to get respite from worries but also a location with marvelous climate. Family, friends, or colleagues do not just visit it, but it is also attended by couples for their honeymoon as well. The resorts in East Coast have a charm of their own and attracts visitors to keep coming back to Singapore and the East Coast, every opportunity they get.
Special Experiences
Resorts are notable for offering some great experiences, different from any other choice of accommodation one may have picked, especially at the best resorts in East Coast. These resorts have outings and sightseeing packages that are provided with guides and transport. They also have infinity pools, Jacuzzi, and private swimming pools in rooms as well. These pools are located near the areas with best views so that the tourists can enjoy the experience to the fullest. Other unique experiences include facial treatments such as bubble baths, manicure, pedicure, scrubbing, detoxifying, etc. The D'Resort is one such resort that provides avid special retreats to customers, and the Celestial Ubin Beach Resort offers beachfront views. Other retreats such as spas and massage centers are also available for the comfort of the tourists.
Facilities
The resorts in the East Coast also come amenities as well apart from unique experience. The resorts have rooms that have beautiful balcony views. They also have the bath and personal care amenities. The room has a tea and coffee maker, a minibar, an iron and ironing board, newspapers, slippers, etc. Apart from these, there are morning and evening cleaning services also. The resorts in East Coast also have separate facilities for business associates. These facilities include flip charts, projectors, microphone, photocopying machines, internet, computer, etc. For example, the Celestial Resort is known for its suites, shuttle bus services, and great internet. While, the Cherry Loft Resort is known for its non-smoking rooms, airport transportation and parking services.
Dining
The best resorts in East Coast provide the best nutritious and healthy meals. They have restaurants that come with fixed menus and over 1000 variety of dishes. They also have cafes or coffee joints that have both milk and black coffee. So, tourists can add how many ever shots of espresso. They also have separate sports bar or clubs that are famed for their nightlife and upbeat music. In these sports bar, tourists can sip on shots of tequila to whiskey. They can also enjoy a delicious meal which includes comfort food and starters. The Tanjong Puteri Golf Resort is an excellent place for the best breakfast buffet. Ranging from Continental to Italian, the buffet has numerous options to make the tummy full and the heart, extremely happy.
FAQs
Q1. Do resorts in East Coast provide parking facilities>
A. Yes, most of these resorts provide comfortable parking facilities.
Q2. How can one modify or upgrade the room at the resorts?
A. To modify or upgrade the room at the resorts, one needs to get in touch the resort authorities to figure out everything about modification or upgrade.
Q3. Does resorts in East Coast have 24-hour front desk?
A. Yes, the facility of 24-hour front desk is available in all the resorts.
Q4. Canone avail laundry service at these hotels?
Yes, laundry services can easily be availed at these resorts.
Q5. What is the best time to visit Singapore?
A. The best time to visit Singapore is between November and January. One can also visit Singapore between May and June as well.
Resorts in East Coast while providing various facilities offer outings and sightseeing packages which guided by a knowledgeable tour guide with means of transport. They also have indoor heated swimming pools in rooms that have music systems. When it comes to suites, they have open balconies along with tea and coffee making facilities, minibar, iron and ironing board, and newspapers. However, the business and executive rooms get to avail facilities such as flipcharts, projectors, microphone, photocopying machines, and gadgets. There are over 1000 variety of dishes in more than ten cuisines in the fixed menus. There are also cafes and coffee joints that are part of these resorts. The resorts also have a different sports bar that serves alcohols, mojitos, and comfort food. Therefore one must book one of the best resorts in East Coast beforehand and add new memories to the digital albums.