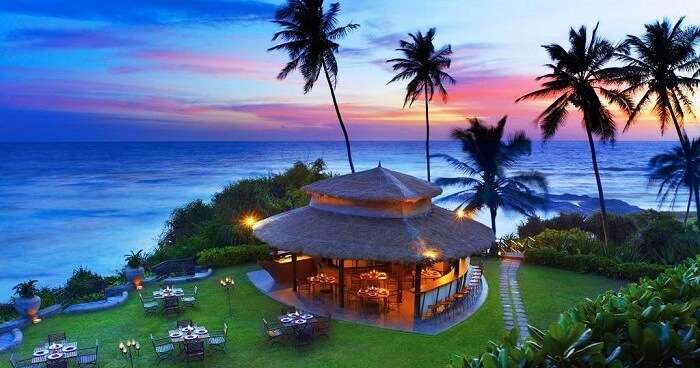 Planning a trip to Sri Lanka? Sri Lanka is home to some of the most exotic hotels and resorts which are topped-up with luxurious amenities and amazing views. Whether you are looking for beachside resorts or a nice cozy cottage in the mids of nature, a high-end classy place or a homely abode where you can spend some quiet time with your loved ones. You can always find a place in Sri Lanka that will pamper you with outmost luxury and care and that too without hurting your pockets. The resorts in Katunayake give you some excellent options for your stay in Sri Lanka that promises you excellent service and great experience. 
Top 4 Resorts in Katunayake
Check out some of the most amazing resorts in Katunayake that ensures you comfortable and luxurious stay in Sri Lanka:
1. E-beach Resort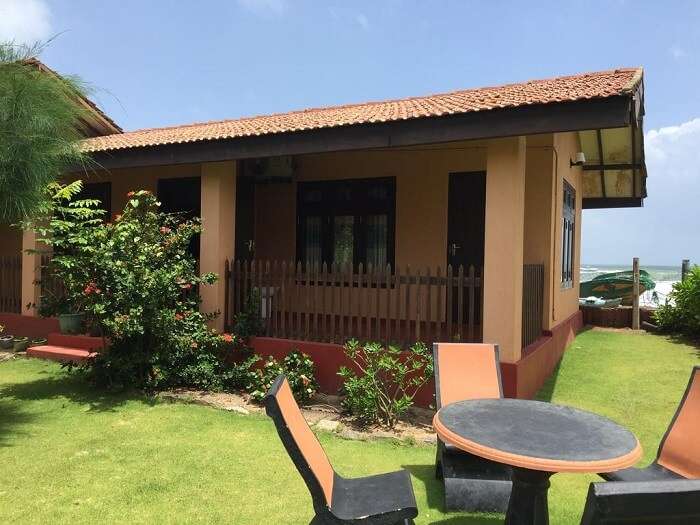 If you want to be near the town center, and yet not too far from the lagoon, book your stay at E-Beach resort. This relatively new resort builtin 2016, is also one of the many cheap resorts in Negombo. It offers spacious rooms with luxury amenities to make your stay comfortable and enjoyable. The staff is friendly and hospitable and serve your breakfast in your room. The resort also has barbeque facilities, laundry services, a tour desk that organizes fishing and hiking and also helps you get a bicycle or car on hire. Children can spend hours of fun and frolic in the play area while you sit down and sip a cup of java in their well-maintained garden. All in all, a great place to stay. This property is not just affordable, but also the best Negombo beach resort you can find!
Address: 02/04, Dungalpitiya, Thahena, 11500 Negombo, Sri Lanka
Whats special: Great views and sun terrace
Tariff per night: INR 1900 onwards
Top 6 Resorts In Negombo For A Luxurious Stay Amidst Nature
2. Wasana Golden Entrance Resort & Restaurant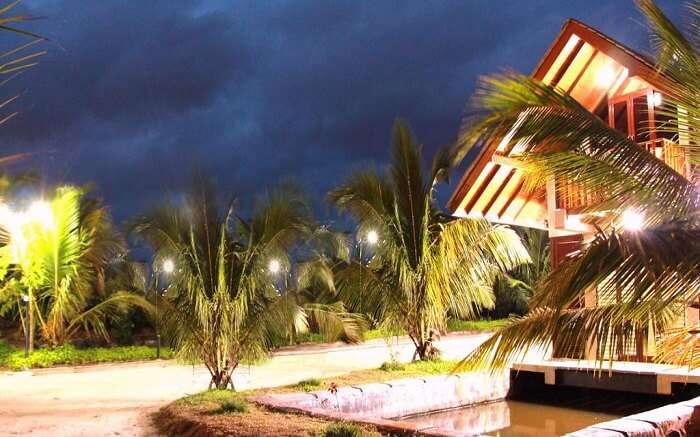 Wasana Golden Entrance Resort is one of the most popular and favourite resorts in Colombo Sri Lanka, serving as a peaceful escapthe ade amid nature. Owing to its decent services and facilities, this is best place to chill and unwind, away from the citys madness. Spend a night in their chalets, admire the lush green beauty and indulge your taste buds with sumptuous Asian breakfast on the house.
Address: 1 D, Morawatta, Nagoda, Kandana, Sri Lanka., 11320 Kandana, Sri Lanka
Whats special: Barbeque facilities in the lawn
Tariff per night: INR 2675
12 Best Resorts In Colombo For A Refreshing Tropical Escape In 2022!
3. Airport Resort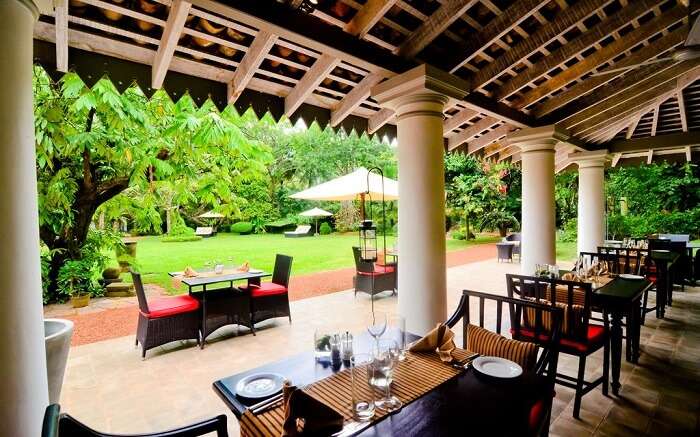 Airport resort is a great place to stay if you are looking for tranquility and whish to avoid crowded places. Located just 6.2 km from the Katunayake, Airport resort is a beautiful resort with classic and cozy rooms and an outdoor swimming pool. Nestled among lush greenery, this resort is an ideal place to relax and unwind. If you wish to explore the neighborhood, cycling is the best option. Enjoy complimentary breakfast of Continental, Italian, Full English/Irish, Vegetarian, Halal, Asian, and American buffet.
Address: No-54/B, Walpole Road, Andiambalama, 11558 Katunayaka, Sri Lanka
What's special: Rooms with view and barbecue
Tariff per night: INR 3569
4. Airport Green Hotel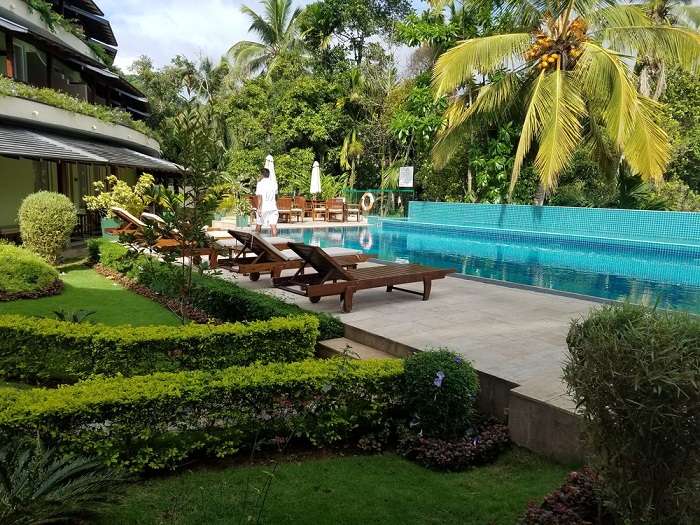 Looking for a homely accommodation in the mids of nowhere? Airport Green Hotel offers you the most beautiful and spacious accommodation with plenty of natural lighting and lush greenery all around. Located 4.1 km away from the Bandaranaike International Airport, this quaint resort is an ultimate place to experience the serenity of nature and relax right in its lap. This place is situated 23km from Colombo and overlooks the tropical forest. You can taste everything from authentic Sri Lankan to toothsome international cuisines here.
Address: 667/51, Liver Brother's Road, 11410 Katunayaka, Sri Lanka
What's special: Rooms with a view of private garden
Tariff per night: INR 2125
All of these resorts in Katunayake come with entirely unique and exceptional services and experiences crafted to make your vacation in Sri Lanka all the more exciting and comfortable! So, just compare the budget and location of each of these and make a wise pick before you pack your bags and take a trip to this wondrous island nation sitting in the Indian Ocean!