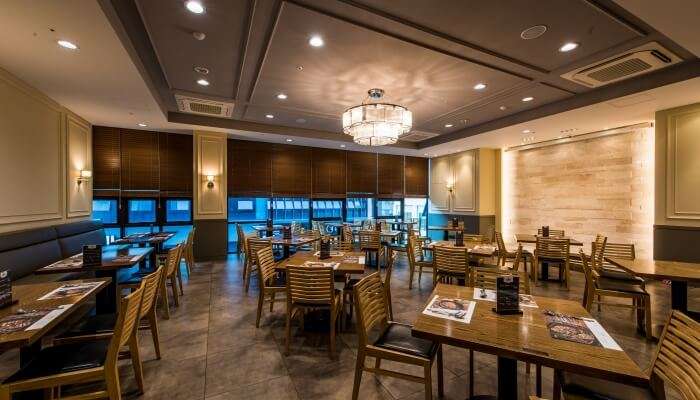 Cover Image Credit: Pxhere.com
What does Tirupati offer in terms of the local cuisine? A great amalgamation of Tamil as well as Telugu food which involves spices that add a specific tang to your taste including curry leaves, cinnamon, cardamom, peanuts, coconut milk and lots of chilli. Another favourite ingredient used by the locals is Tamarind. Ohh! that punch of sourness in a sambar dish would just salivate your mouth. Since the city is considered holy, the cuisine is mostly limited to vegetarian but you will find some fusion food as we explore the restaurants in Tirupati.
6 Restaurants In Tirupati For Desi Flavors
Now, we will be talking about the several restaurants in Tirupati offering local, Indian and Chinese cuisine. Get ready to get the authentic Indian dishes with a Southern twist:
1. Zodiac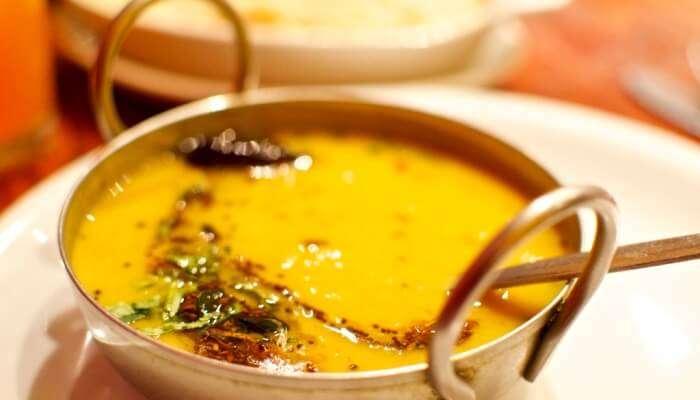 As one of the best restaurants in Tirupati which serves some mouth-watering flavors, Zodiac offers local, North Indian and South Indian. Dal Khichdi is a must try dish. It is a neat and clean restaurant with superb services. You will love this place for the amazing number of breakfast options including the signature Poori and Sabzi, Vada, fried Idli, Dosa, Uttapam, Idli, and much more.
Location: 8-84, Tiruchanoor Rd, Beside Shilparamam, Tiruchanur, Tirupati, Andhra Pradesh 517503
Cost For Two: INR 900
TripAdvisor Review
7 Ancient Temples In Tirupati For Your Quest For Peace And Knowledge In 2022
2. Sri Lakshmi Narayana Bhavan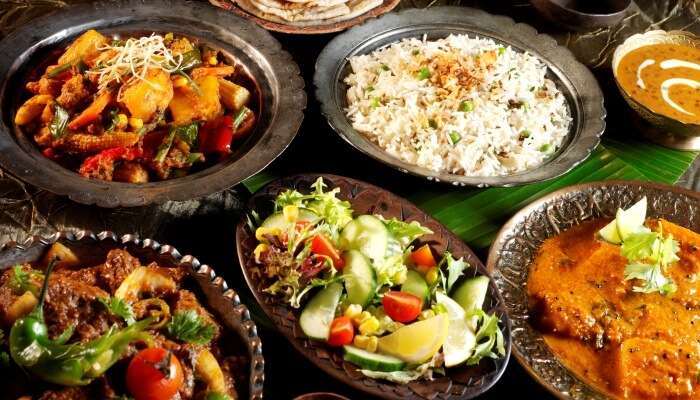 Sri Lakshmi Narayana Bhavan is surely one of the top restaurants in Tirupati serving Indian food that tastes great. Located in the vicinity of a railway station, the restaurant serves as a major eatery for passing tourists. You will feel full if you order the traditional meals that taste just as good as home. If you are a passer-by, then do order the packed meal options from here as they would be perfect for your train journey.
Location: Tiruchanoor Road | Hotel Fortune Select Grand Ridge, Tirupati 517501, India
Cost For Two: INR 200
TripAdvisor Review
Top 9 Spots For Shopping In Tirupati That Spoil One With A Variety Of Choices!
3. Usha Vasavi Restaurant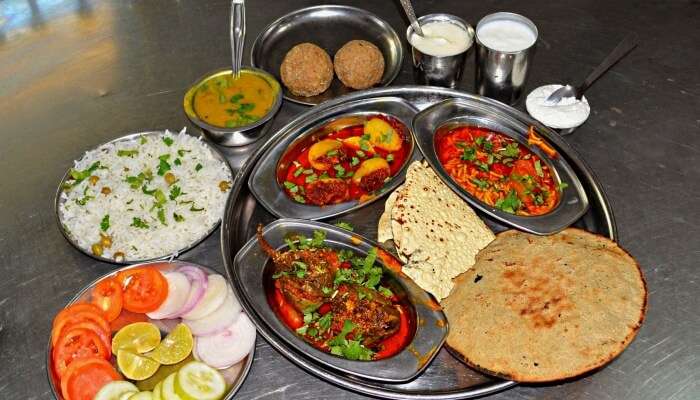 Salivating for some authentic Indian food that is absolutely going to blow away your mind? With Usha Vasavi Restaurant, you can expect an insane level of flavors that are going to stay with you forever. Considered as one of the best restaurants in Tirupati, you can find some amazing items like curd rice, a variety of fried rice, Manchurians and a whole lot of vegetarian overload. What's even better is that you will find the meals at affordable rates.
Location: Tirumala Bypass Road, OPP SRIVARI, Srinivasa Nagar, Shiv Jyoti Nagar, Tirupati, Andhra Pradesh 517501
Cost For Two: INR 300
TripAdvisor Review
12 Beaches Near Tirupati That You Must Cover To Treat Your Sore Eyes In 2022!
4. Southern Spice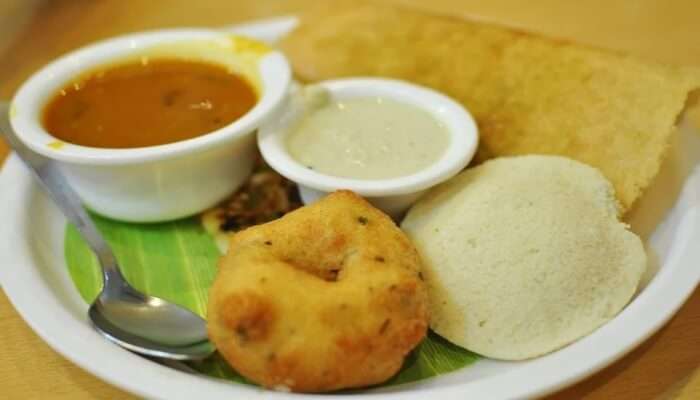 Southern Spice does not need any introduction with its name being self-explanatory. You will get to taste some mouth-watering South Indian food which you have only seen on TV or heard about. Grab a family dinner or snack with friends to experience the sorted ambiance, a supreme service and the taste of good quality South Indian dishes. On your visit, do order the famous mushroom and gongura mutton to have a proper meal.
Location: 200 feet Bypass Road Surabhi Gardens, Avilala, Tirupati, Andhra Pradesh 517501
Cost For Two: INR 500
TripAdvisor Review
7 Homestays In Tirupati That Won't Burn A Hole In Your Pocket!
5. Bombay Kulfi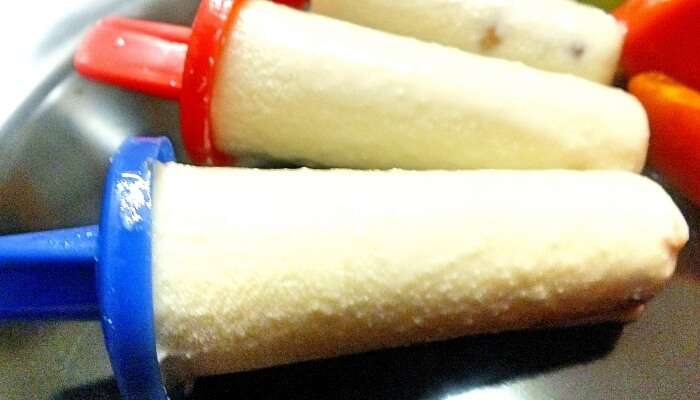 Are you feeling the need for something sweet? You ought to! Tirupati has a great option to quench your sweet thirst. Bombay Kulfi provides so many options that your Kulfi will literally melt if you look through their menu. One can only imagine the burst of flavors and chills that you get after tasting their Malai or Pista Kulfi. Some other Kulfi flavors include choco almond, lychee, gulkand, chikoo, guava and so many delicious flavors.
Location: #19-3-12 G1, Tiruchanoor Road,, near Ramanuja Circle, Tirupati, Andhra Pradesh 517501
Cost For Two: INR 100
TripAdvisor Review
10 Awesome Things To Do In Tirupati That'll Simply Leave You Awe-Struck
6. Carrots Restaurant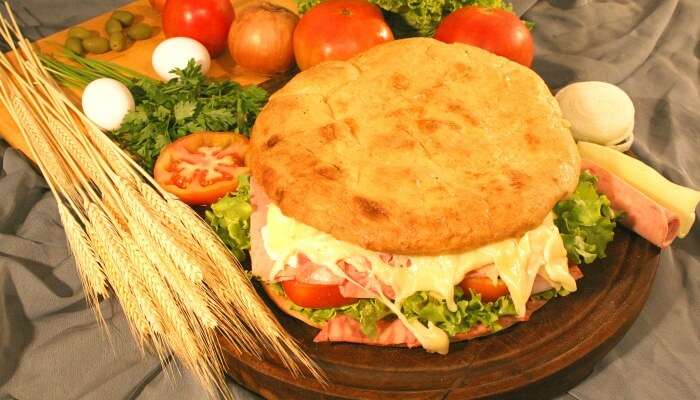 Why would you want to eat carrots? The name of the restaurant is as deceiving as the food that they offer, in a good way! For a real slice of flavorful cakes and desserts, visit Carrots restaurant. Having said that, the restaurant does also provide options for satisfying your hunger with a range of cuisines from India, China and fast foods. Grab a few quick bites, soups or order the fabulous Prawns Biryani to get your good time going.
Location: Ground 19-8-180/A AIR Bypass Road, Annamayya Cir, Beside HDFC Bank, Tirupati, Andhra Pradesh 517501
Cost For Two: INR 300
TripAdvisor Review
9 Best Hotels In Tirupati For A Tranquil Retreat In The Heart Of Tamil Nadu!
4 Restaurants In Tirupati For Other Flavors
We will now take a brief look at the restaurants in Tirupati serving flavors outside India. They are a combination of multiple cuisines combined into 5 top experiences for you in Tirupati:
1. Dojin Smart Restaurant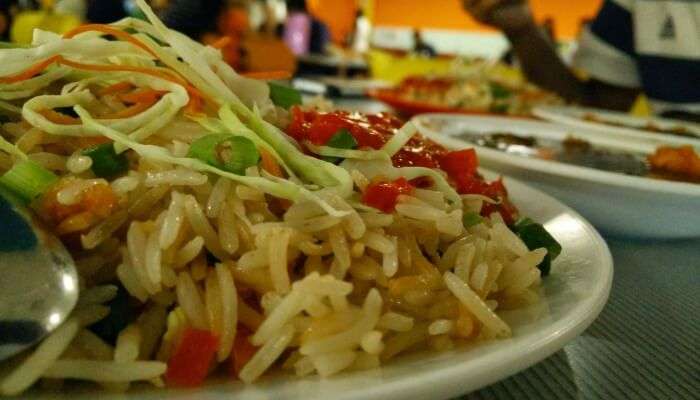 The Dojin Smart Restaurant is one of the good restaurants in Tirupati serving Chinese, but not limited to it. You can find tasty soups, fish manchurians, schezwan chicken, dragon chicken and some really sumptuous prawn dishes. The restaurant has rose to popularity over the years by widening its menu into North as well as South Indian flavors. So, you can expect to taste anything from curd rice to Mughlai chicken biryani.
Location: 7-6-232, Mitta Street,Beside Srinivasa Palace Apartment, Near, Theerthakatta St, Tirupati, Andhra Pradesh 517501
Cost For Two: INR 250
TripAdvisor Review
7 Places Near Tirupati For A Soul-Purifying Vacation
2. Hot Spot Restaurant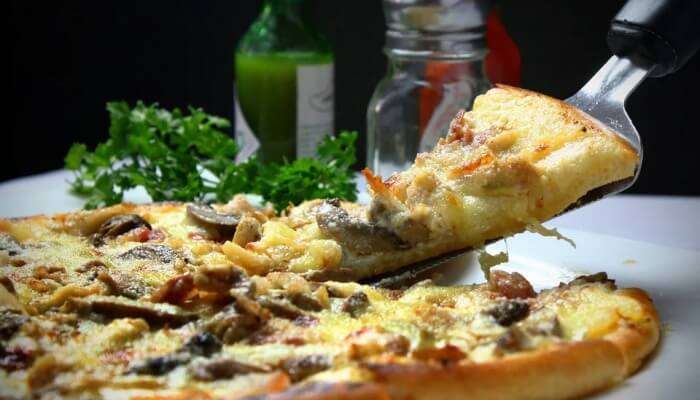 The Hot Spot restaurant offers tasty Italian, American and contemporary meals. The place gives justice to its name with decor that overpowers the restaurant. Get a supreme yet casual dining experience with food options that will take you hours to decide your plate, not literally, though! One of the top restaurants in Tirupati that has catered to the tastes of the dynamic young as well as taken care of family meals. Taste some amazing portions of chicken pizzas, fish burgers, prawn popcorns and a range of wraps. And let's not forget the satisfying beverages that blend perfectly well with the food.
Location: Ground Floor, Krishna Thulasi Paradise, Tilak Rd, Tirupati, Andhra Pradesh 517501
Cost For Two: INR 500
TripAdvisor Reviews
5 Exotic Villas In Tirupati For A Great Stay In This Sacred South Indian City!
3. Babai Chinese Dishes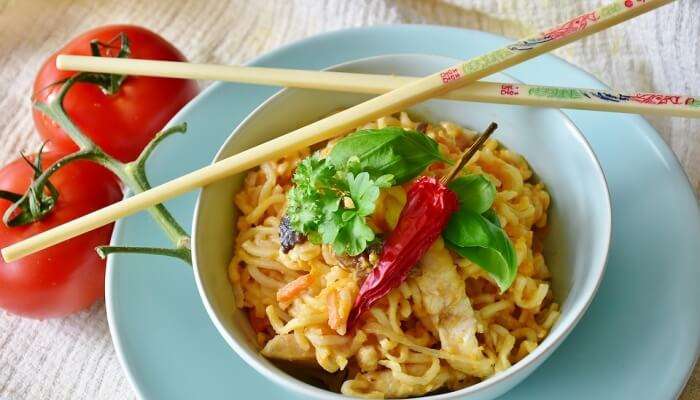 You want to binge eat, grab some quick bites that taste as good as you imagine Chinese food to be? Then visit Babai Chinese Dishes, a place that is winning hearts in Tirupati, which especially appeals to the young travelers. Considered as one of the top Chinese restaurants in Tirupati, the delectable dishes are available at quite affordable prices. In terms of portion, you get plenty and the decor is decent enough to fit for as a hangout zone.
Location: 105, Anantapur – Tirupati Hwy, Varadaraja Nagar, Gandhi Road, 37 AGK BUILDING, Gandhi Road, Tirupati – 517501
Cost For Two: INR 400
30 Places To Visit In Tirupati On Your Next Expedition In 2022!
4. Belgian Waffle Mania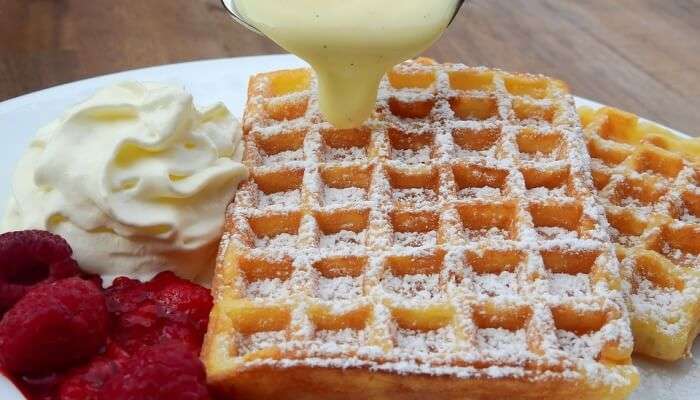 Time to get some sweets, is it? The Belgian Waffle Mania is an ice cream shop cum restaurant serving authentic Belgian Waffles, ice creams and milkshakes. Find an exclusive flavor menu with specials that make you feel royal like the BWM special sundae and royal butterscotch ice cream. Do try their Red Velvet Mania Waffle and Belgian Dark Chocolate Mania Waffle to completely relish yourself in a sweet palate.
Location: # 18-8-5A, Tirumala Bypass Road Near Prakasam Park, On the way to Tirumala, Tirumala, By Pass Road, Tirupati, Andhra Pradesh 517501
Cost For Two: INR 300
TripAdvisor Review
Planning To Visit The Tirupati Temple? Make Sure You Avoid The Following Dates!
So, here were some options that you can certainly consider for eating while we help you plan your customized tour to Tirupati . Famed largely as a temple city, it has quite a lot of options for vegetarians. Having said that, the non-veg crowd need not dishearten as there are options for that too. We are sure that there are lots more that we might have missed and so you can definitely suggest the same in the comments. Good day, have a nice trip ahead!
For our editorial codes of conduct and copyright disclaimer, please click here.
Frequently Asked Questions About Restaurants In Tirupati
Name some top bars and restaurants in Tirupati?
You will get limited options for such a combination but here are a few to satisfy your search:
1. Neptune Bar at Fortune Select Grand Ridge
2. Blue Fox
3. Snacks Bar at Tirupati Airport
4. Punith Bar And Restaurant
When is the best time to visit Tirupati?
Being a temple city, it is crowded throughout the year. However, the best time to visit Tirupati would be anywhere between September to February when you actually get respite from the sweaty and humid climate that looms for the other half of the year.
Is there a secret fact about Tirupati temple?
Well, there are aplenty! However, 2 most prominent ones are as follows: a) The Idol of the deity at the temple is not aligned at the centre and b) for reasons unknown, the back of the idol remains moist despite the priests working hard to keep it dry!
Are there any restaurants in Tirupati near the railway station?
Yes. There are plenty of restaurants near the Tirupati railway station. Some of them are as follows:
1. Sri Lakshmi Narayana Bhavan
2. Punjabi Dhaba
3. Vrinda Restaurant
4. Hotel Murali Krishna
5. Hotel Saravana Bhavan
6. Idly Factory
7. Manasa Fast Food
What is the famous food of Tirupati?
One of the popular food of Tirupati is Pulihora, It is also known as tamarind rice in various parts of India. The preparation includes cooked rice which is seasoned with tamarind paste, giving it a tangy taste.
What are the most popular souvenirs for shopping in Tirupati?
There are many souvenirs for shopping in Tirupati which includes: Tirumala Tirupati Market New Balaji Bangles Homemade chocolates GRT jewellers
How many days are enough for travelling in Tirupati?
Three days are considered to be enough for a trip to Tirupati. Within 3 days you can explore most of the popular temples located in Tirupati.
People Also Read:
Restaurants In Bikaner Restaurants In Kota Restaurants In Bhopal