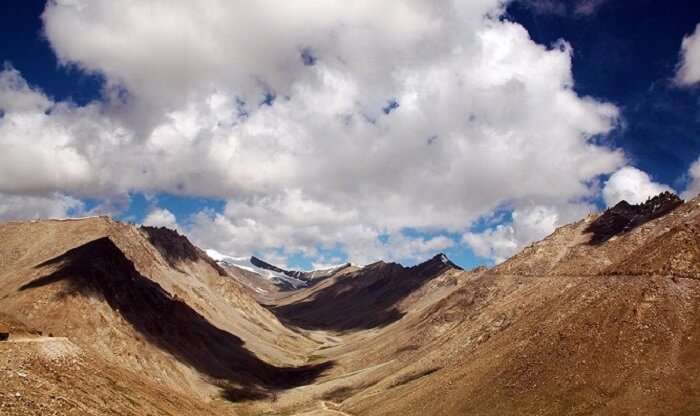 Less than a million years ago, the titanic forces of nature conspired and rendered magic. Snow clad peaks soared through the dense clouds, live deserts and blue waters joined hands, freezing winds took up against the burning sun, the sky got bridged to the earth and thus, Ladakh was born.The splendacious saga of the unknown valleys and villages of Ladakh are no mysteries any more, thanks to the rugged riders from mortal realms who happened to brave the veiled myriads of this divine land.
We have dared to document some of the lesser known mysteries of this highland. Take a look!
1. Kung Fu Nuns at Drukpa – ferocious elegance in pyjamas and yellow sash would swipe the land under your feet.

2. Viagra Rocks – secret of Ladakhi men is out. Shilajeet takes its ingredients from the minerals exclusively found in these rocks!

3. War chhod diya yaar! How much do You value your festivals?

Armies of both India and Pakistan agreed for ceasefire during Losar festival in 1971.
4. Mongolian soldiers on Indian invasion were entombed in the temple of Leh Palace. Raise your guard, for the mummies have returned!

5. Don't be surprised if a just-another Ladakhi builds you the safest shelters in the lands of avalanches. After all, Indian army has trained them.

6. The next time you ride the highest motorable road on Khardung la pass, be a proud human. 18 paid with their lives to build the bridge with both ends on ice.

7. And of course, who doesn't know the gravity defying Magnetic hills.

That's all we could dare. Do you have more to share?