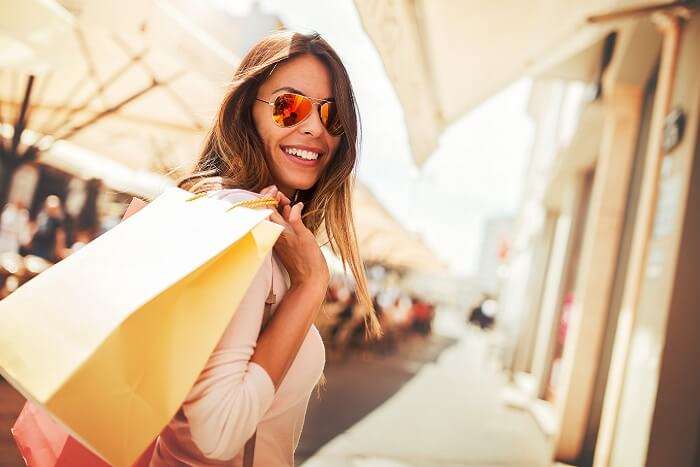 Who would not like to get pampered while traveling to a foreign land? When traveling, the intention is not only to shop things for yourself but there are also some things which you would love to buy for your loved ones like souvenirs. There are lots of shopping places in the city of Brisbane, Australia where you can even get some really amazing and exciting offers.
The best part is the place offers not only cosmetics and jewelry but also some cool and ethnic stuff! In this article, we are trying to throw light on some of the amazing spots where shopping in Brisbane can become easy and comfortable. Ranging from the malls to the very sophisticated showrooms, Brisbane has it all when it comes to catering to the needs of all!
11 Places For Shopping In Brisbane In 2022
The list contains the handpicked places that are ideal for shopping in Brisbane, Australia. These places would only make you more shopaholic. So make sure you scroll down and pick the best place among these Brisbane shopping outlets that suits your needs and let you shop, eat, relax, and repeat!
1. Emporium BNE

The place is a sure thing to go for if you want a completely formal and legitimate thing! The place offers you goof cafes, restaurants, and a nice ambiance! You can have the best of your times and will get to taste some of the best meal with your great friends! All you would need is a good amount of time, which would help you enjoy this place in a better and relaxed way.
Rating: 4.2 out of 5
Location: Shopping mall in Fortitude Valley, Australia
Website
Must Read: Top 10 Places To Visit In Brisbane: From Beaches And Hills, To Wildlife And Ferris Wheels
2. Westfield Chermside

The place is also renowned as the third largest place for shopping in the whole of Australia! The place is home to any artistic and crafty things, which would be loved by kids and even adults could not say no to it! The best part is that the mall is lit up and decorated to make the visitors feel the festive ambience making it a place which gives the best kind of atmosphere and pleasure to the tourists as well as locals visiting here.
Rating: 4.4 out of 5
Location: Gympie Rd, Chermside QLD 4032, Brisbane Australia
3. DFO Brisbane

Being located in the easily reachable area, the place gives an amazing opportunity of being navigable via bus or any other public transport. The malls and stores of this place help you find all the utilities and essential things one would require during the festive season. A few eateries nearby will help you satisfy the sudden hunger and get along on the journey of shopping in Brisbane city again! Get excited to try this one, as you can reach this place easily! This place is also a great choice for a quick and cheap shopping in Brisbane.
Rating: 4.3 out of 5
Location: 18th Avenue, Brisbane Airport QLD 4008, Australia
Website
Suggested Read: Top 16 Restaurants In Brisbane To Experience The Australian Taste & Hospitality At Its Best
4. Westfield Carindale

Located in the east of Brisbane, this place's exact location is in Queensland! Having completed with the redevelopment in the year of 2012, this place is said to be the third largest shopping place in the city. The things which make it well known is the presence of 450 stores that are helpful in catering to the needs of people and the availability of 6000 car parking space! For the shopaholics, this place comes out to be a perfect to go for boutique shopping in Brisbane.
Rating: 4.3 out of 5
Location: 1151 Creek Rd, Carindale QLD 4152, Australia
Website
5. Winn Lane

Being located in Fortitude valley of Australia, the place is known and visited by the locals as well tourists for the daily and special needs arrangements! The trip could be as short as 45 minutes to complete your shipping or can even be extended till 3 hours to shop for the best!
The place also has a number of cafes and eating places that would help you satiate the small hunger and continue on your journey.
Rating: 4.5 out of 5
Location: Winn St, Fortitude Valley QLD 4006, Australia
Website
Suggested Read: Beaches In Brisbane: Top 10 Beaches In & Around This Lively Capital Of Queensland
6. Winter Garden, Brisbane

This place is known to offer some of the coolest and rarest offers all across the town! The place is said to be opened by the Premier of the Queensland. The honors were done in 1982 by Joh Bjelke-Petersen.
Being three-storeyed, this store has 60 specialty shops, which are ready and equipped in every way to cater to the needs of the visitors! Get excited to try this one, as you can reach this place easily!
Rating: 4.2 out of 5
Location: 171-209 Queen St, Brisbane City QLD 4000, Australia
Website
7. Brunswick Shopping Mall

Being in the heart of fortitude valley, the mall is an easy-to-go option when you just want to relax and don't want to enter much of the limelight. To satiate your hunger pangs, you can visit the small shops nearby!
You can enjoy the whole mall while walking up and down or by sitting still at one place!
Rating: yet to be announced
Location: 142 Elizabeth St, Brisbane City QLD 4000, Australia
Website
Suggested Read: Airport In Brisbane: Your Personal Guide To Know More About The Stunning Airport!
8. Queens Plaza

The place is all about girls and even the name is enough to prove that! With exciting offers and top brands, this place can be on the first list of every girl and lady who wants to shop some classy stuff!
The numerous brand stores offers various offers which can be availed on the bulk purchasing of things.
Rating: 4.3 out of 5
Location: 226 Queen St, Brisbane City QLD 4000, Australia
Website
9. The Barracks Shopping Centre

This is a highly crowded place due to immense varieties of stuff available. The park is a prime spot where your should surely make a visitand. Be sure this place is on your list and you get to enter here as early as possible before you miss out on things due to the crowd.
The parking is easily accessible and the rush makes it bit difficult to enjoy the place if you get delayed even by an hour. So, get ready to enjoy and be on time when visiting this one!
Rating: 4.2 out of 5
Location: 61 Petrie Terrace, Brisbane City QLD 4000, Australia
Website
Suggested Read: Casinos in Brisbane- Gamble Away The Night And Have A Good Time
10. Tattersall's Arcade

Since its opening, the mall has been legitimate in running the legacy of kingly inspired shopping experiences. Here, you can find many brands and the world leading amenities. The stuff ranges from time captures, timeless suits, and precious gifts for a special one under one roof.
The place is amazing and the feeling of being inside gives you the pleasure of walking in a place with good and relaxed vibes.
Rating: 4.4 out of 5
Location: 215 Queen St, Brisbane City QLD 4000, Australia
Website
11. The Myer Centre

The Myer Center in Brisbane is situated between the Queen Street Mall and Elizabeth Street. It is a nine-storeyed shopping complex which incorporates Queensland's biggest Myer retail establishment and is available to the general population throughout the seven days.
Rating: 4.1 out of 5
Location: between Queen and, Elizabeth St, Brisbane City QLD 4000, Australia
Website
Further Read: The Cure For Homesickness Is Here: 10 Indian Restaurants In Brisbane
If you want to go on a shopping spree, then do add these places in your itinerary you prepare before your trip to Brisbane. With all the things in mind, we recommend you to keep some hours in hand every day so you can check out at least 7 out of the 11 amazing places for shopping in Brisbane as listed above.
People Also Read
Shopping In Auckland Shopping In Amsterdam Shopping In Australia
---
Looking To Book An International Honeymoon?
Book memorable honeymoon on TravelTriangle with 650+ verified travel agents for 65+ domestic and international destinations.
---