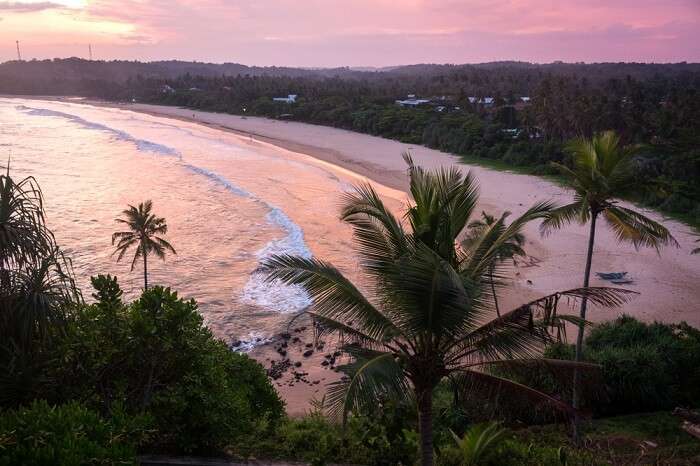 The south coast of Sri Lanka is popular for its beautiful beaches and shorelines. The deep blue water of the Indian Ocean and the white and golden sand shores, makes for a perfect tropical retreat. There are many beaches in Sri Lanka that catches the eye of visitors. One such beautiful beach is the Talalla Beach. Though Talalla Beach in Sri Lanka, is not so much frequented by people, but it is still stunningly beautiful and the quiet environment adds to the serene charm of the place. Surrounded by luscious green vegetation and palm groves, this spit of golden sand is a perfect spot to enjoy a relaxing time.
The beach is the exact example of what any beach should be and it remains almost uncrowded all throughout the day. Accessing the beach is also pretty simple, as it is only 4 hours' drive away from the city of Galle.
About Talalla Beach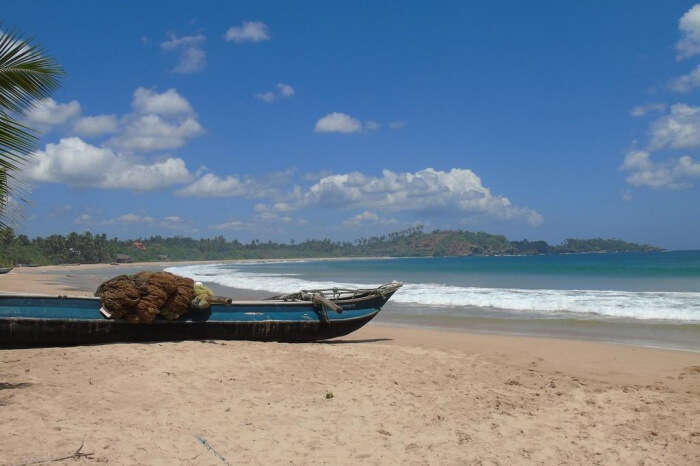 The southern coast of Sri Lanka is lined with many big and small scenic beaches. Although the tourists generally tend to flock around the beaches of Unawatuna and Mirissa, but there are many beaches, which are equally as beautiful and worth visiting. Talalla is one such hidden gem of Sri Lanka. Though this place is beautiful in its own way, many tourists and visitors seem to miss out on this little hidden gem.
One of the best things about Talalla bay beach, is the sheltered cove in the shape of a crescent, lined by palm trees and is about two kilometers long. The Talalla Beach constantly receives the South West and the Westerly winds and you can do nothing and relax in this place while having the whole place almost to yourself.
Swimming at Talalla Beach is safe at all times of the day and you can dip in the blue waters whenever you feel like taking a dip. Though there is not much opportunities for surfing at Talalla Beach, but you can still find some decent surfing spots in and around the region. Everything being said, Talalla Beach is a great destination for a family holiday or a weekend getaway from the city life.
Best Time To Visit Talalla Beach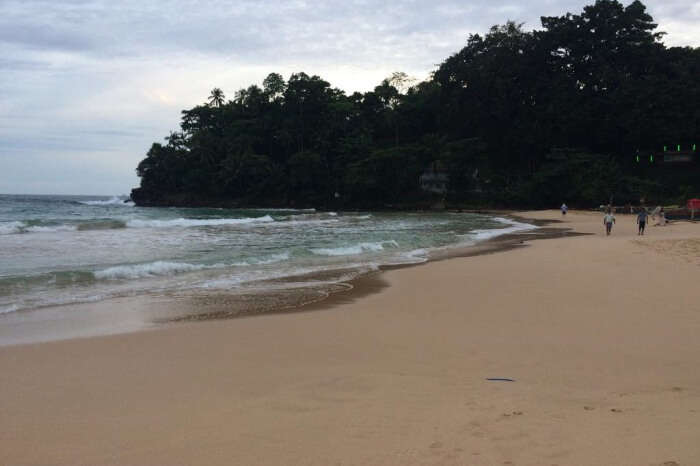 The average year round temperature around Talalla doesn't vary all that much and is pretty consistent, although the humidity level may vary throughout the year. There is a chance of rain almost in every season. If you wish to visit the beach in the hottest of temperature, then you can go during the months of April or May. May being the hottest of all seasons. Nut the most recommended time to visit the Talalla Beach is during the months of January till early March. The weather at this time is ideal for all sorts of activities.
---
Sri Lanka Holiday Packages On TravelTriangle
Book your Sri Lanka trip from TravelTriangle: Inclusive of Hotels, Sightseeing, Transfers, & Meals. Best Prices Guaranteed. Get Customizable Package & Free Guidance From Destination Experts. Book Now!
---
Things To Do At Talalla Beach
Talalla Beach Sri Lanka is a very beautiful location to spend your holiday at and there are many interesting and exciting things that you can do in and around Talalla Beach. There are many tourist attraction spots that you can visit on day trips from Talalla. Here, we have gathered of list of a few such things that you can indulge in while in Talalla Beach. Have a look. You can check Talalla beach review before you make a visit.
1. Surfing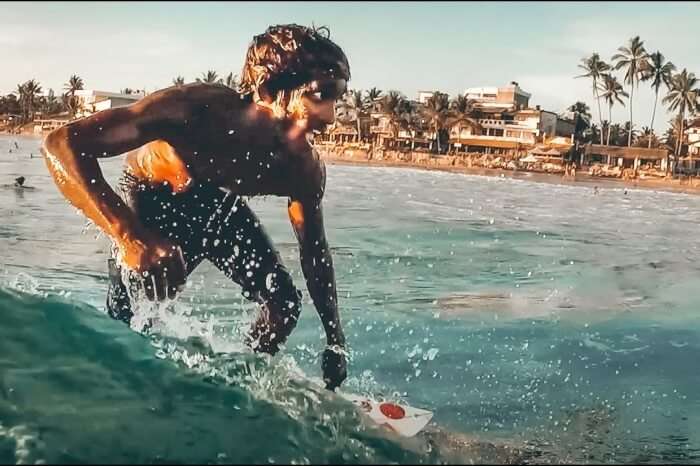 Talalla surf break is not that famous among the visitors, as it is located in an area, which is not often frequented by visitors often. But nonetheless, you can still enjoy some surfing action at Talalla. The surf location is situated between the village of Gandara and Kottegoda and is quite peaceful and isolated. The sandy bottom of the bay, makes it an ideal surfing spot for beginners and intermediate level surfers. But if you are an advanced surfer, you can still enjoy surfing, as towards the end of the bay on both sides, there are some rocks and reef and the waves here are kind of powerful.
Must Read: 10 Best Beach Resorts In Colombo Where You Can Experience The True Sri Lankan Culture
2. Yoga sessions

While at Talalla, you can enjoy some nice morning yoga sessions. The Talalla Beach Resort offers daily morning yoga sessions in a spacious yoga shala inside the resort. So if you are staying at this resort, you can enjoy some rejuvenating yoga experience. What can be a better place than the beach to flaunt some striking yoga poses. Even if you are not a morning person, you would still want to wake up for yoga sessions and take a step towards your physical and mental health.
3. Hiriketiya Bay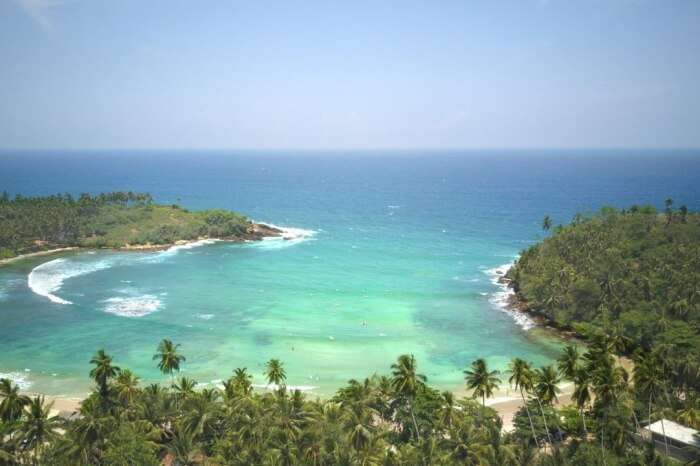 This bay is located only a twenty minutes drive away from Talalla Beach and goes by many names including Blue Beach and Horseshoe Bay. Head up to Hiriketiya Bay with a bottle of beer and enjoy the beautiful views of the sunset. It has become the latest hotspot in Sri Lanka where locals and tourists come to spend some exciting team. It is more popular amongst surfers as the waves here provide great surfing opportunities. What is interesting that you will also find yogis, potters, and designers all caught up in thinking and giving up shape to their ideas.
Suggested Read: 10 Best Villas In Mirissa To Soak In A Mesmerizing Sri Lankan Holiday Like Never Before!
4. Lace Factory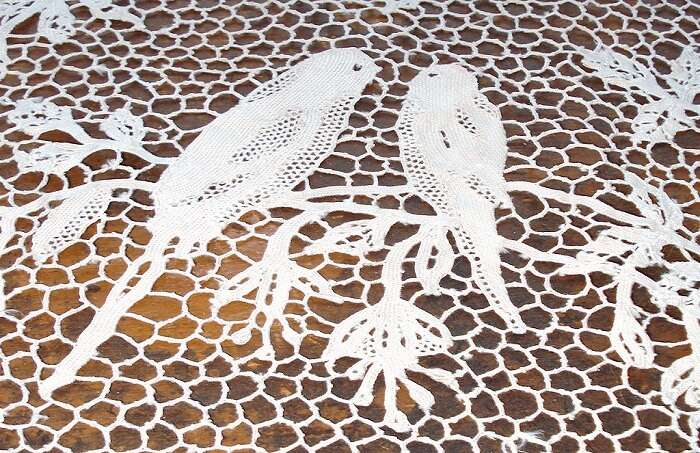 Less than 5 minutes from Talalla, there is a local lace factory. Although it might seem like a little local factory from the looks of it, but if you go inside, you will be charmed by the intricacy with which the Sri Lankans preserve this art form. Let the intricate art form bewilder you with its mindblowing work. This place is not like something you find easily everywhere. The place is just 5 minutes away from Talalla and you can ask locals for directions.
5. Turtle Hatching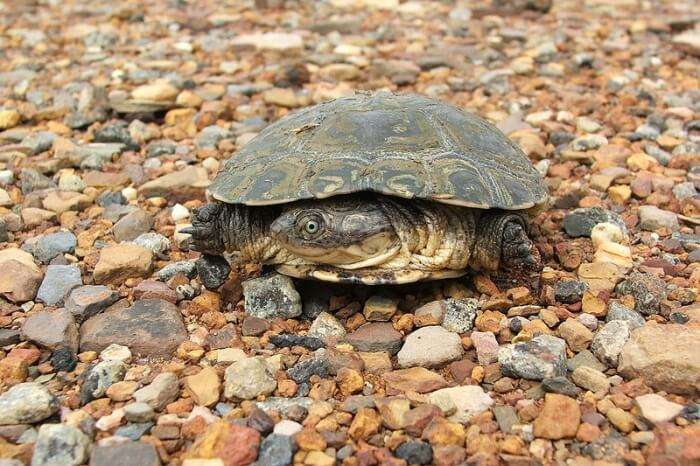 Have you ever seen turtles hatching from their eggs- If not, then this gives you plenty of reason to visit the beach. It is such a beautiful site watching tiny turtles coming out of their eggs and crawling towards the sea. The south coast beaches in Sri Lanka are a famous place for watching turtles. The turtles lay eggs at night and if you are lucky enough you might spot a turtle planting eggs in the beach, before it swims back to the sea.
Suggested Read: Shopping In Matara: 7 Best Places To Indulge In Shopping At A Reasonable Price!
6. Sunbay Lanka Restaurant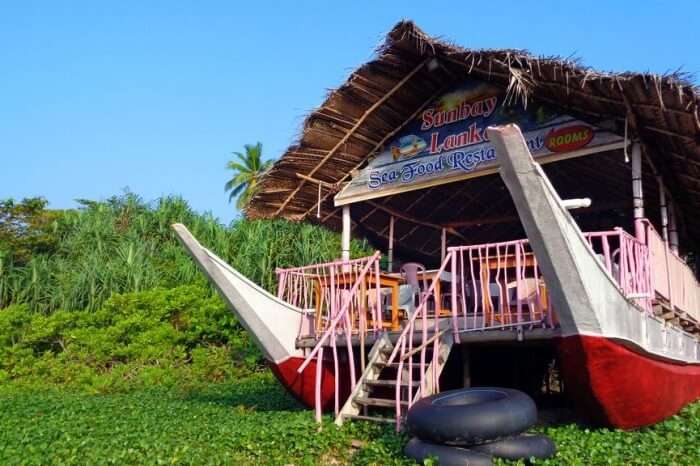 Sunbay Lanka is a seafood restaurant located right at the center of the beach. Here you will find some of the best fish dishes and chips. Visit Sun Bay Lanka, if you are in the mood of having some nice fish dishes and they will whip up some of the best seafood for you. Not just food, you also get to enjoy the exhilarating views of the Talalla Beach Sri Lanka. It is one of the best places to lay back, chug some beers, and enjoy the ocean waves crashing with each other. What bliss!
7. Ayurvedic Massages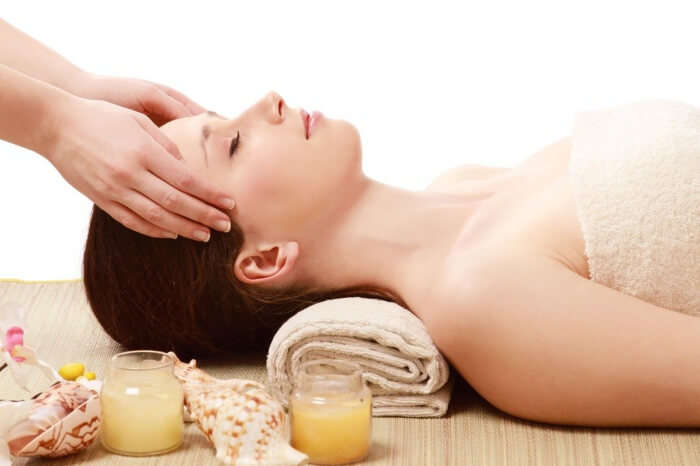 Sri Lanka is very popular for its Ayurvedic massages and Talalla is the right place to try out this experience. Talalla beach houses have their own private masseur and you can get some of the best massages in the world that totally cuts you slice of Zen. Talk about having a wellness experience in Tallala and this place offers you just that. Take a moment from your life and give your muscles a relaxing break with n Ayurvedic massage.
Suggested Read: Top 6 Honeymoon Places In Colombo For A Romantic Rendezvous
Talalla Beach Accommodations
You can find some comfortable and cozy accommodations in Talalla Beach. It is home to many beautiful resorts and hotel that you can stay in.
1. Talalla Sunshine Beach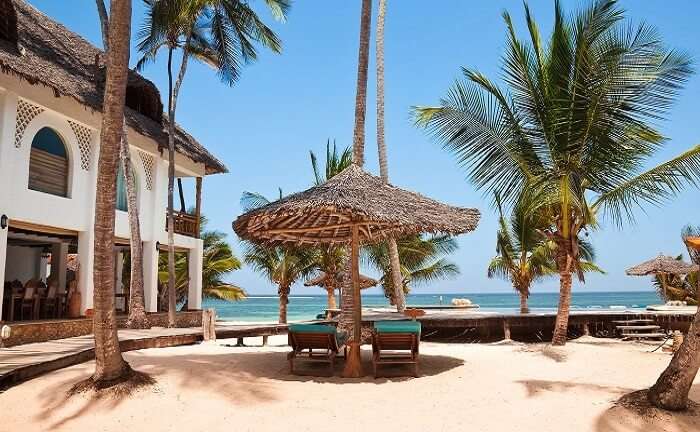 Talalla Sunshine Beach is a collection of 10 beautiful rooms, offering some expansive views of the ocean. The rooms are all very spacious and equipped with comfortable beds with ensuite bathrooms and beautiful private balconies. There is an open restaurant in the ground floor that serves an assortment of tasty Sri Lankan cuisine. The pristine white beach is just a few meters away from the resort and you can easily take a nice meditative walk along the beach whenever you want.
Suggested Read: 6 Majestic Villas In Sri Lanka For An Exotic Vacation In The Tropical Paradise!
2. Talalla Resort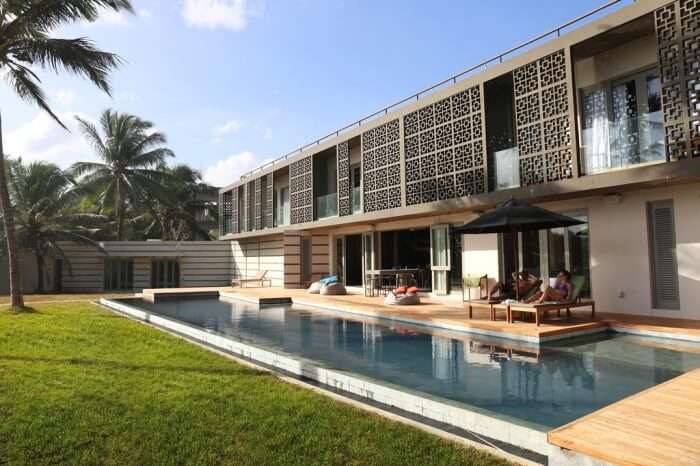 Talalla Resort is a fine place to stay in and it also serves as a retreat center. All the rooms are quite spacious and offer comfortable accommodations and offer some of the nice views of the sea. You can indulge in the yoga sessions and spa sessions, here at the Talalla Beach, making it a perfect place to stay. There is also a freshwater lap pool that you can swim in and relax. This beach resort offers you the most alluring views of the beach. You can also take adb=vantage of its luxurious services to pamper yourself during the stay.
How To Reach Talalla Beach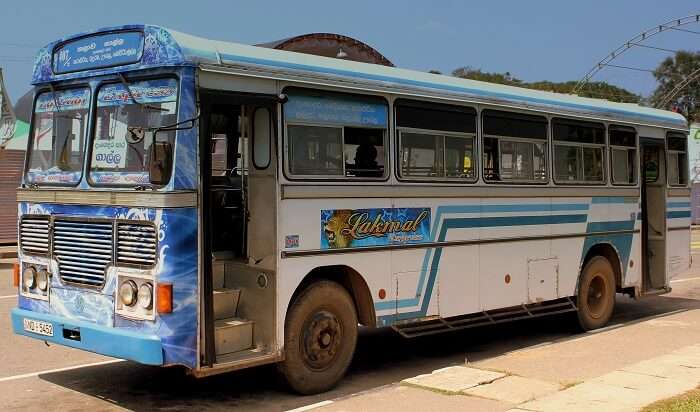 Reaching the beach is very simple, there are buses running every 15 minutes between Matara and Tangalla and you can board any of this buses to reach Talalla. You can access Talalla from the road at the 171 km post. Although there is no public transport available directly to the beach, you can take a tuk tuk from the highway to get to the beach.
Further Read: 8 Exotic Wedding Venues In Sri Lanka That Let You Take The Vows With Love, And Amidst Luxury
Talalla Beach is a very beautiful location to visit and one of the offbeat places in Sri Lanka too. The sandy white shores and the glistening turquoise waters will totally help you relax and unwind. There is so much to do and explore too. Don't wait anymore , get packed and book your trip to Sri Lanka with TravelTriangle!
---
Looking To Book An International Holiday?
Book memorable holidays on TravelTriangle with 650+ verified travel agents for 65+ domestic and international destinations.
---