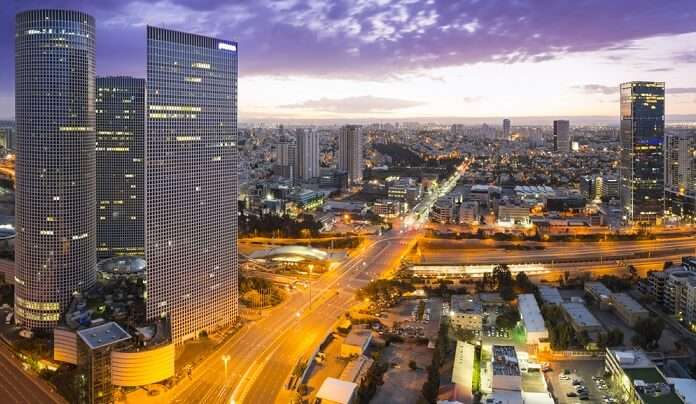 Are you bored of the strained city life? Then, Tel Aviv is waiting for you. The prepossessing city of Tel Aviv located in Israel has the answer to most of your vacation dreams featuring some breath-taking sites offering scope for sightseeing, adventure, and leisure.
The scenic beauty of Tel Aviv cannot be expressed in words. The city takes you on a rollercoaster ride full of amusement and discovery giving you some wanderlust vibes. In the city, travelers come across an array of recreational sites which can be found in the travel guide for Tel Aviv.
Best Time To Visit Tel Aviv
You can visit this mesmerizing city between March and April when it is spring season and the weather is pleasant for tourism. One can also visit Tel Aviv during fall season, that is, from September to November. The hotel prices are also on the lower side during this period.
Ideal Trip Duration For Tel Aviv
The city of Tel Aviv featuring a wide collection of historical monuments, sites for sightseeing, and beaches will easily take 10 to 14 days of your life to make you come across a beautiful journey.
Places To Visit In Tel Aviv
The city is home to numerous famous landmarks providing scope for exploring, sightseeing, and adventure proving to be fun-packed vacation destination for the traveler. Take a look at some of the best places to visit while in Tel Aviv.
1. Jaffa City

This astounding city located on a cliff along the Mediterranean Sea is one of the main tourist attractions of Tel Aviv boasting a wide collection of museums, theatres, art galleries, and restaurants. With so much to explore, the Old City of Jaffa takes you to a journey full of exploration, entertainment, and leisure. The best part of exploring Jaffa is wandering around in its twisty streets which make you come across some famous landmarks in Jaffa including the Yefet Street, the Jaffa Mosque, and the Jaffa Flea Market.
Location – Tel Aviv, Israel
Must Read: At The Setai Tel Aviv, You Can Now Stay & Experience The Charm Of A 12th Century Fortress!
2. Rothschild Boulevard

Why not take some time out for some fresh air? Well, then you need to be here. This street in Tel Aviv is one of the hottest places in Tel Aviv, featuring a tree-lined strip with bike lanes and pedestrian. In the morning, you always have an option to bring your loved ones along and dawdle around this street. Not just this, the Rothschild Boulevard also brings you across some lively restaurants, coffee houses and bars in town. With so many splendid features, the Rothschild Boulevard find its place in the list of UNESCO World Heritage Sites.
Location – Tel Aviv, Israel
Suggested Read: Honeymoon In Israel: The Beginning Of A Lifelong Romance
3. Hilton Beach

Tel Aviv is not only a place to explore and wander around. You can also find wonderful sites like the Hilton Beach to relax under the sun. This beautiful beach in Tel Aviv is divided into three sections, south, middle, and north. The south beach is a surfer's beach where you can witness some magnificent waves chasing you. The middle beach is a gay beach which is the most popular beach among tourists. If you wish to bring your pets along, then the north beach is for you.
Location – Tel Aviv, Israel
Timings – 24 hours open
Entry fee – 80 NIS/hour for single person
120 NIS/hour for two people
Suggested Read: 10 Hip And Historic Hostels In Israel Perfect For Exploring Its Cities
Things To Do In Tel Aviv
The list of things one can do while in Tel Aviv never reach an endpoint. From wandering in the busy shopping streets to finding answers to historical mysteries, there is so much you can experience in your trip to Tel Aviv.
1. Tel Aviv Museum Of Art – Learn About City's History

Here is a chance you for you to discover some alluring pieces of art and architecture at the Tel Aviv Museum Of Art. This museum built in 1932, boasts some exceptional paintings, temporary exhibitions, fine photography displays, and historical sculptures. The Museum Of Art which was initially the home of the first mayor of Tel Aviv, Meir Dizengoff, is now one of the most visited places in Tel Aviv. Some of the best Tel Aviv travel guides always feature this museum as a must-visit site.
Location – Sderot Sha'ul HaMelech 27, Tel Aviv-Yafo, Israel
Timings – Mon, Wed, Sat (10 AM – 6 PM)
Tues, Thurs (10 AM – 9 PM)
Fri (10 AM – 2 PM)
Sun (closed)
Entry fee – Adult – 50 NIS
Student – 40 NIS
Senior Citizen – 25 NIS
Children – Free
Suggested Read: 10 Things To Do In Israel: Know Why It's On Every Wanderer's Bucket List
2. Carmel Market – Shop Till You Drop

If you wish to take along some beautiful memoirs of your vacation in Tel Aviv then you should not miss out on visiting the largest market in the city. The Carmel Market being such a busy site is one of the most happening places in Tel Aviv. Walking through the streets, you'll witness some colorful scenes of the market ranging from diverse varieties of clothing to some mouth-watering local street food with numerous sellers welcoming you to the market.
Location – HaCarmel St 48, Tel Aviv-Yafo, Israel
Timings – 24 hours open
Suggested Read: 15 Scenic Israel Beaches That Flaunt The Best Of The Mediterranean
3. Block Club – Dance On Your Favorite Tunes

The moment you are done with exploring the city, it's time for you to shake a leg at one of the most groovy clubs in Tel Aviv. The Block Club is the most ideal place one can be at during the night time featuring performances from the most famous DJs in town.
Location – 157 Salame Rd, Tel-Aviv
Timings – Sun-Thurs (9 PM – 8 AM)
Friday (11:30 PM – 8 AM)
Saturday (8 PM – 8 AM)
Suggested Read: 12 Perfect Wedding Venues In Israel For Your Happily-Ever-After!
Tips For Visiting Tel Aviv
If you are tired of walking, you can rent a bike with the help of a service called Tel-O-Fun.
Travelling in buses is not recommended due to huge traffic at times. One can rather prefer a bicycle or a minivan.
The languages you can use while in Tel Aviv are Hebrew, Arabic, and English.
Restaurants and markets are usually closed on Friday afternoon.
There are high chances of pickpockets at the beaches. Stay Alert.
Further Read: 10 Best Places To Visit In Israel For An Extended Tour Of The Holy Land
Tel Aviv has appeared to be a solution for all your vacation cravings being home to numerous sites featured in the travel guide to Tel Aviv. With diverse landmarks for shopping, sightseeing, and exploring the history of Israel, the city features in the list of some of the most sought for places in Israel. With the passage of time, Tel Aviv has made its mark as one of the most dominant tourist hubs of Israel. The city takes you to a worth-remembering journey which leaves you feeling nostalgic about its streets and beaches.
People Also Read